This post may contain affiliate links, read our
Disclosure Policy
for more information. As an Amazon Associate I earn from qualifying purchases, thank you!
Conquer Mealtime with Red Baron Pizza
As Busy Moms we have to stick together. Conquer mealtime with Red Baron® pizza for an easy way to put food on the table for those nights you would otherwise hit the drive-thru.
This is a sponsored conversation written by me on behalf of Red Baron® pizza. The opinions and text are all mine.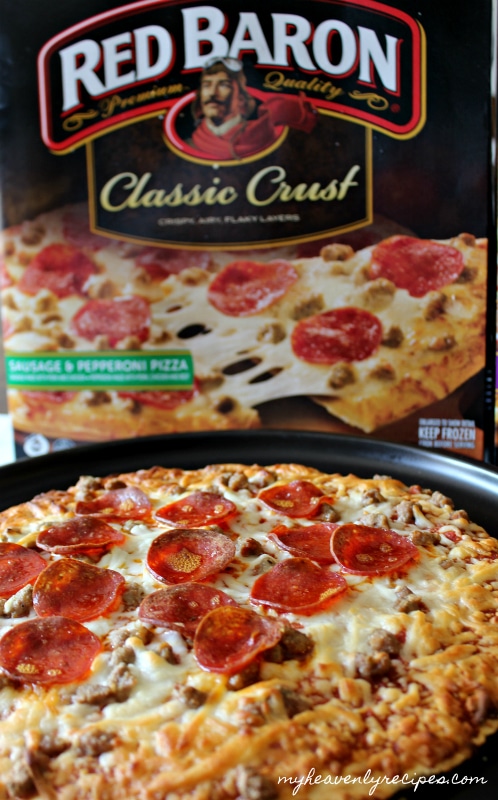 Listen, I try and have it together when it comes to mealtime. After all, I created my very own meal planner! I generally sit down with our weekly schedule and plan our meals according to the time it takes to create recipes. Of course, on those busy nights I try to do super simple recipes. Whether it's a Crock Pot Recipe or a super simple dinner recipe like Lemon Garlic Chicken with Baked Veggies, there's just those times when mealtime chaos is just a thing!
Let's be honest, there are times when a quick and easy meal is needed. Am I right? You know those nights….the nights you are just completely freakin' worn out from work, running the kids around from point A to pick up kid at point B, to pick up the neighborhood kid because you are the Ultimate #WingMama, and back to A and B to pick up your own kids just to arrive home staring in the fridge, freezer and pantry wondering what in the world is for dinner because you simply just don't have time to stand at the stove cooking. Instead, you need to multi-task – cook dinner, help the kids get their homework finished, bathed, and maybe even take a moment to read a story!
We've all been there. There's no shame in my game. Mealtime chaos is a legit stressful part of mommyhood, but, there's an easy answer – keeping Red Baron® pizza in your freezer for those crazy chaotic nights when all you want to do is lay in the bathtub and soak the days craziness away.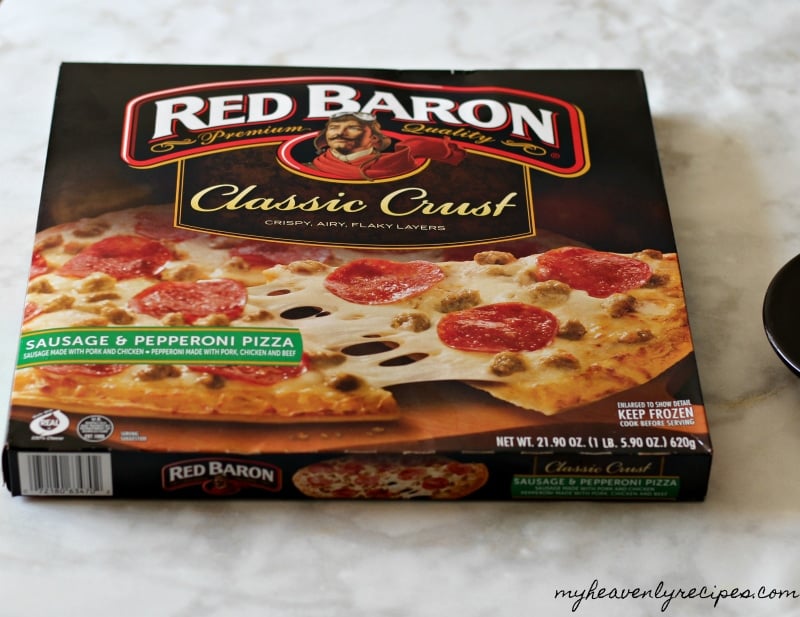 So the next time you are at your local Target store, grab a few Red Baron®pizzas to keep in your family's freezer. I tend to keep 2-3 Red Baron Classic Crust pizzas on hand at all times for those crazy nights! The kids love the crispy crust, premium cheese and hearty toppings like sausage & pepperoni! I love the fact that it's a super simple meal that anyone can pop into the oven. More times than not, I have Beanies pop the pizzas into the oven and make sure that she's set the timer so we don't forget while we are doing a variety of other chores!
Now you're probably wondering what the heck a #WingMama is, right? Well you see, she's a smart, relatable & busy mom who finds humor in the many hectic moments of motherhood. Moms can be wing mamas to each other & build each other up, giving a double meaning to the tagline "Never Fly Solo". Because you see, when we Mama TOGETHER life is a little easier and something I'd like to see more of.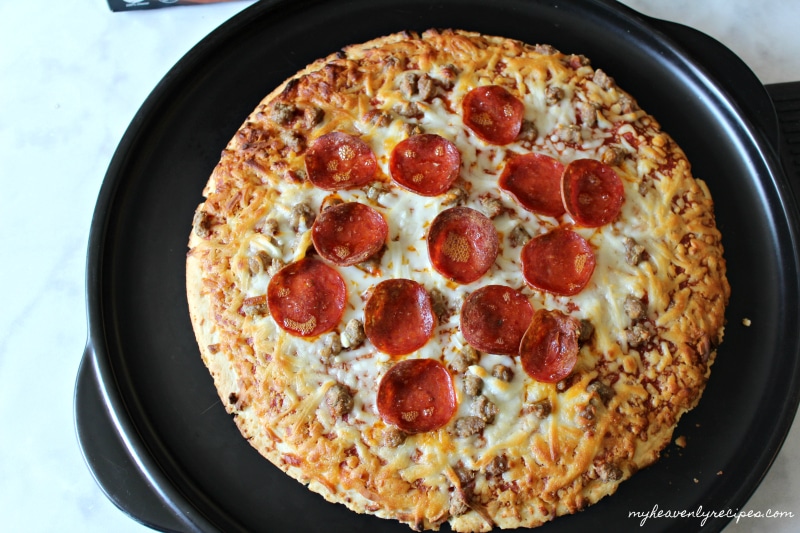 So, whether you have an entourage of #WingMama's in your life, or you are looking for a few good ones to add to your tribe, head on over to The Baroness Instant Scratch & Win Game hosted by Red Baron®.
Visit www.RedBaronBaroness.com
Enter your info for game entry.
Scratch away the Red Baron® pizza tiles and reveal your Baroness patches!
If you find 3 CLEAN PLATE CLUB patches, you WIN!
Oh and if you win, be sure to come back and let me know 😉 Now that I've mentioned this to ya'll I'm gonna go ahead and grab my Me Time & Nailed It Baroness Patches and go enjoy a nice long soak in the bathtub!
And if you wanna join my Mom Tribe just let me know, because we can't have enough #WingMama's in our life! Am I right?