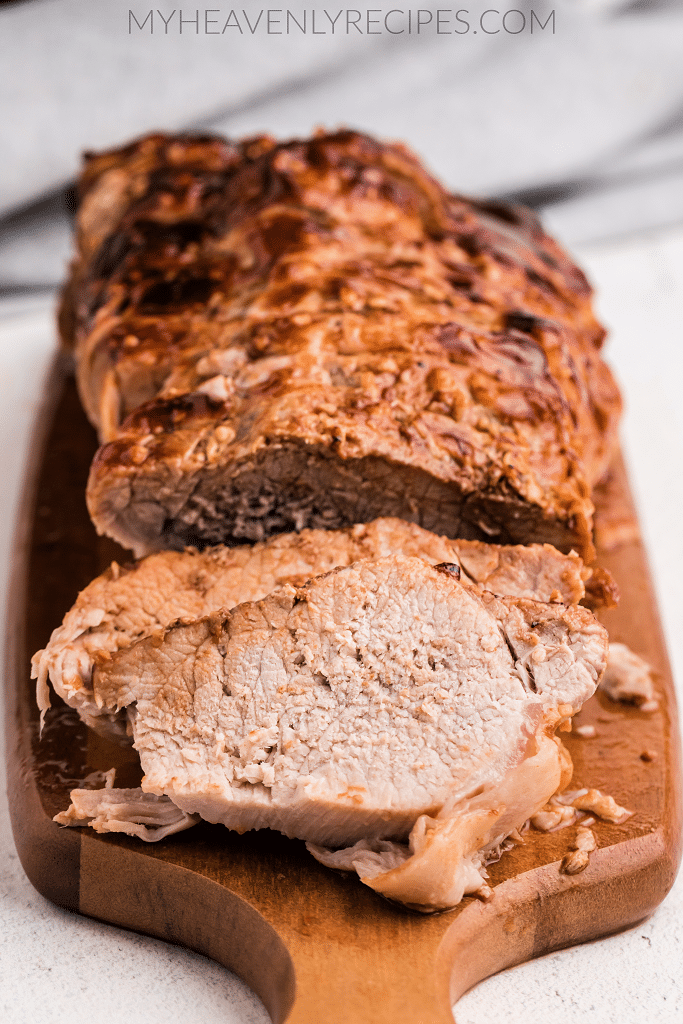 How to Cook a Pork Tenderloin in a Crock Pot
Pork tenderloin goes on sale all the time at Target, Cub Foods, etc. and I love to stock up when it's cheap! I load up my deep freezer with about 5 at a time. They are perfect to pull out in the winter time to make some comfort food as well as garlic mashed potatoes and green beans! They make the meal complete.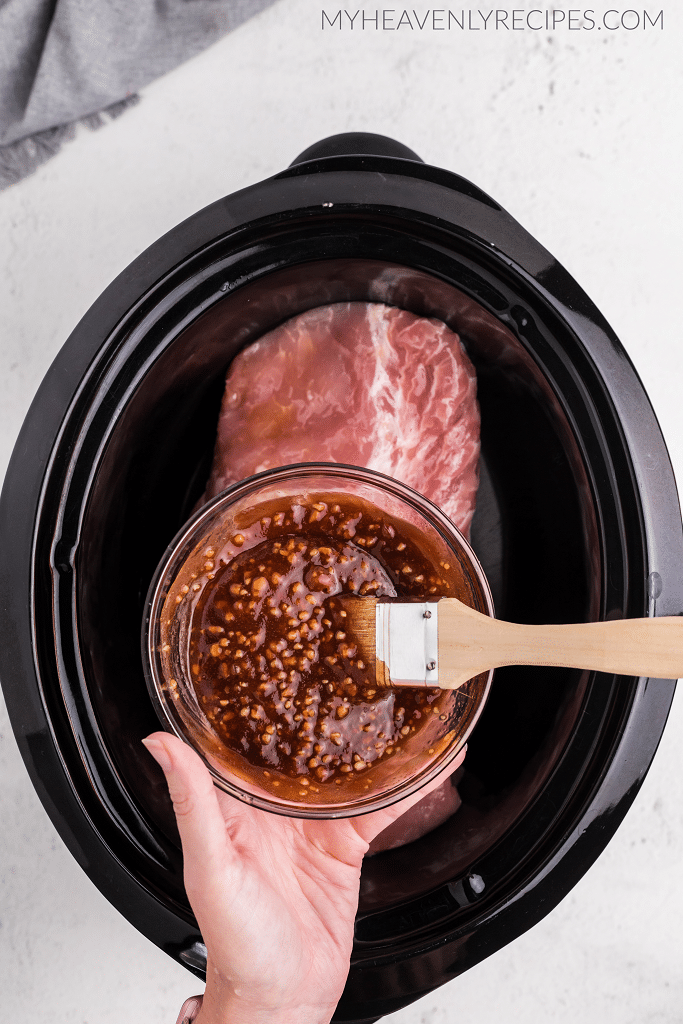 This honey garlic BBQ pork loin recipe is so flavorful that your family will lick their plates with the sauce!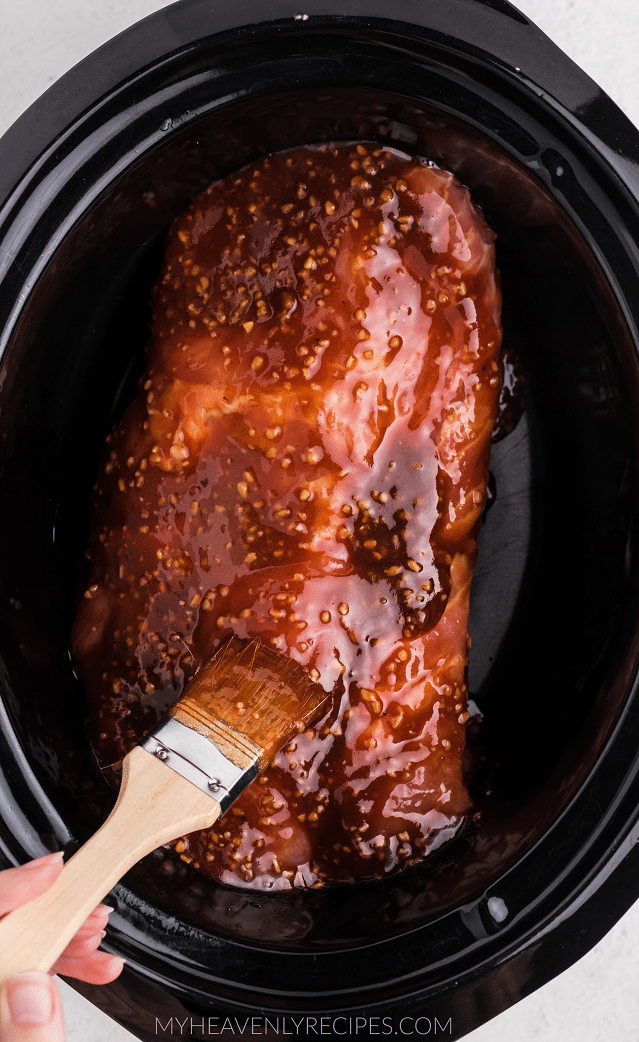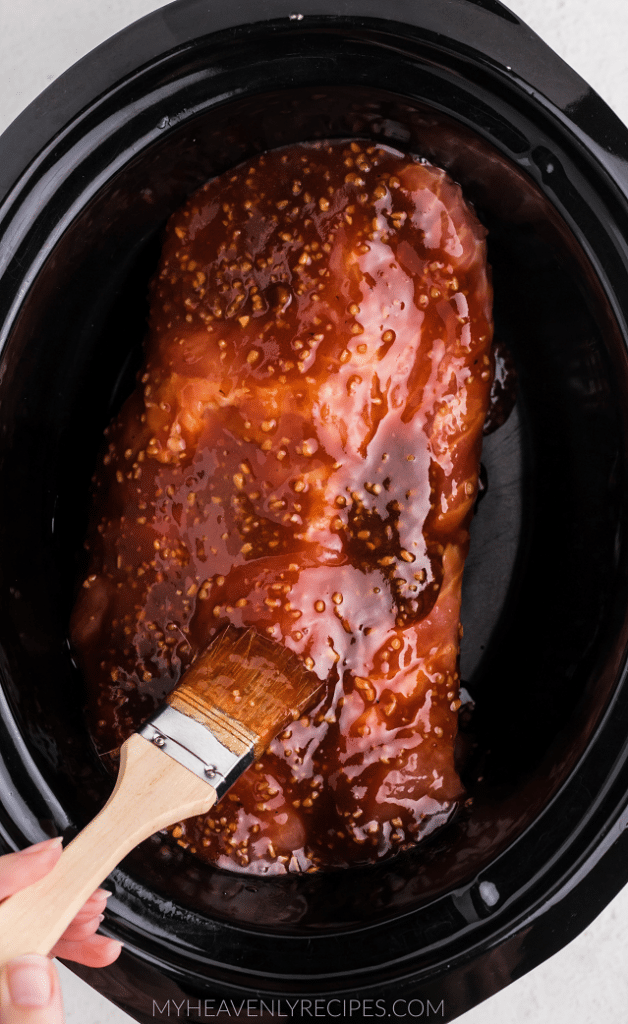 Sometimes I get in a rut and wonder "what's the best pork tenderloin crockpot recipe?" and this one always is a winner.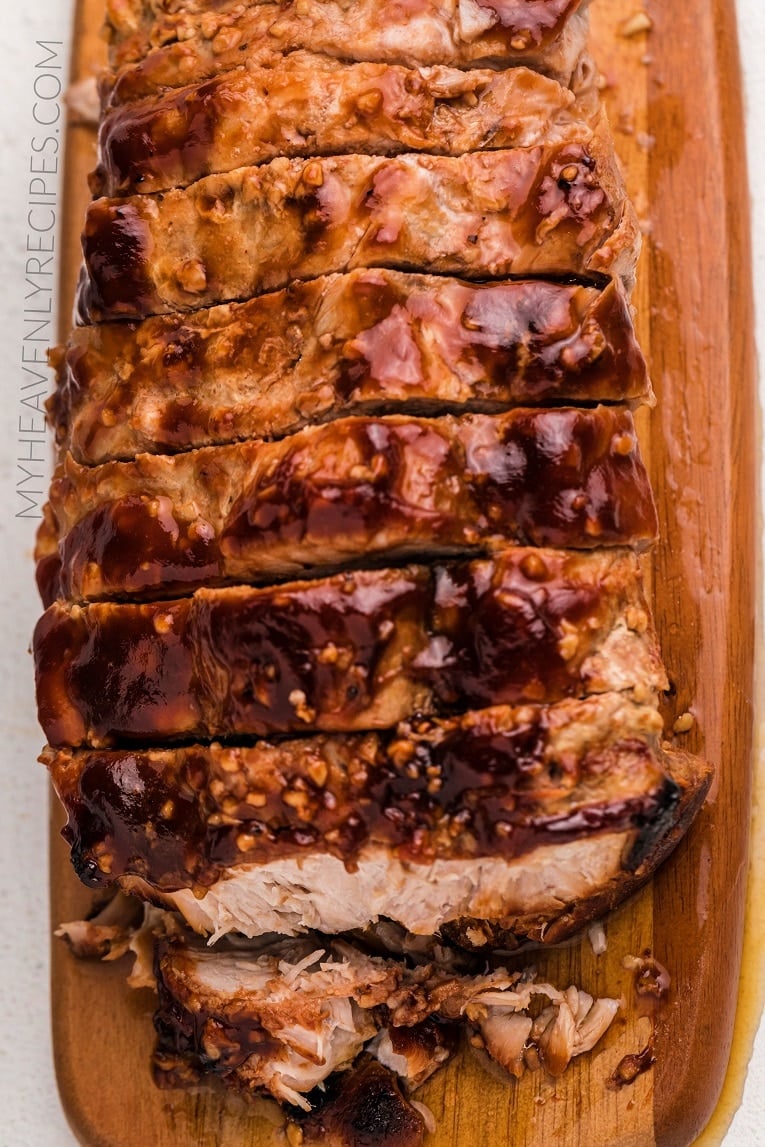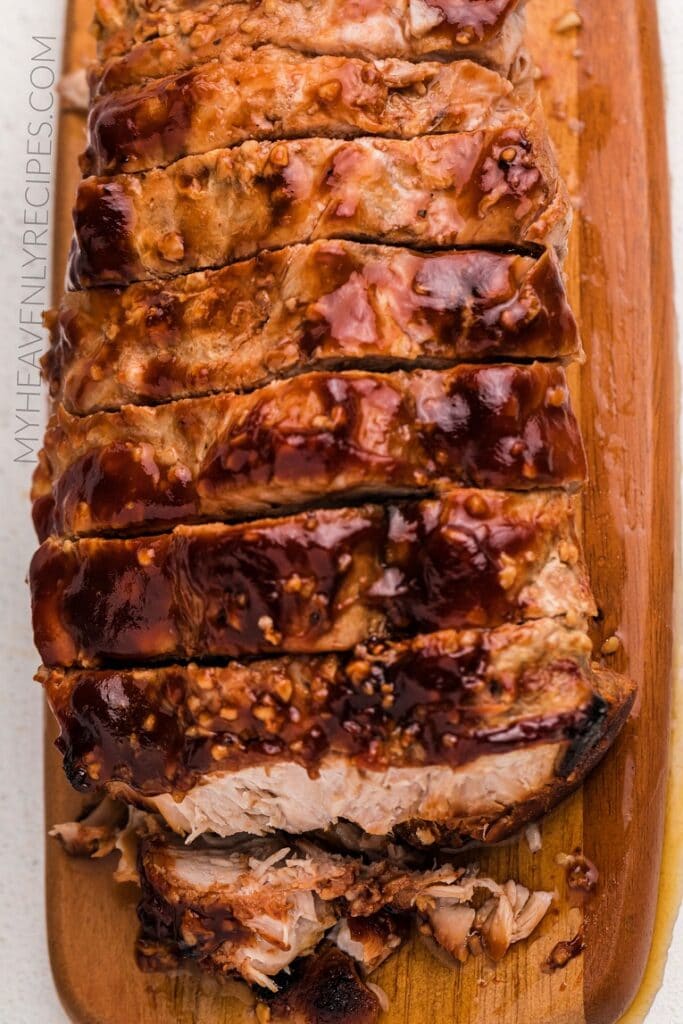 The slow cooker really makes the pork meat tender, juicy, and beautiful. You can cook it in the crockpot on low or high for your needs but I recommend the slow way to make it more tender! Make sure to check out all our other easy crockpot meals!
Crockpot Honey Garlic BBQ Pork Tenderloin
Ingredients
4-5

lb

pork tenderloin

3

tbsp

honey

2

tbsp

minced garlic

1

cup

BBQ sauce

separated into ½ cup and ½ cup

¾

cup

brown sugar

1

tsp

black pepper
Instructions
Place the tenderloin into a prepared crockpot.

Using a brush, baste the tenderloin with the honey.

Combine the garlic, ½ cup bbq sauce, brown sugar, and black pepper together in a small bowl. Mix well.

Using a brush, baste the tenderloin with the sugar and bbq mixture.

Place the lid and cook on high for 4 – 4.5 hours or on low for 7-8 hours. The internal temperature should read 145 degrees. Add additional cooking time of needed.

*optional for a greater BBQ flavor, brush with an additional ¼ cup of bbq sauce within one hour of remaining cook time, and add the remainder within 15 minutes of removing the pork tenderloin from the Crockpot.

Remove the tenderloin from the crockpot and allow it to rest for 10 minutes before slicing and serving.