So you or one of your family members recently was sick? Here's a list on things to disinfect in the house after sickness/flu! It seems like a lot but goes quickly!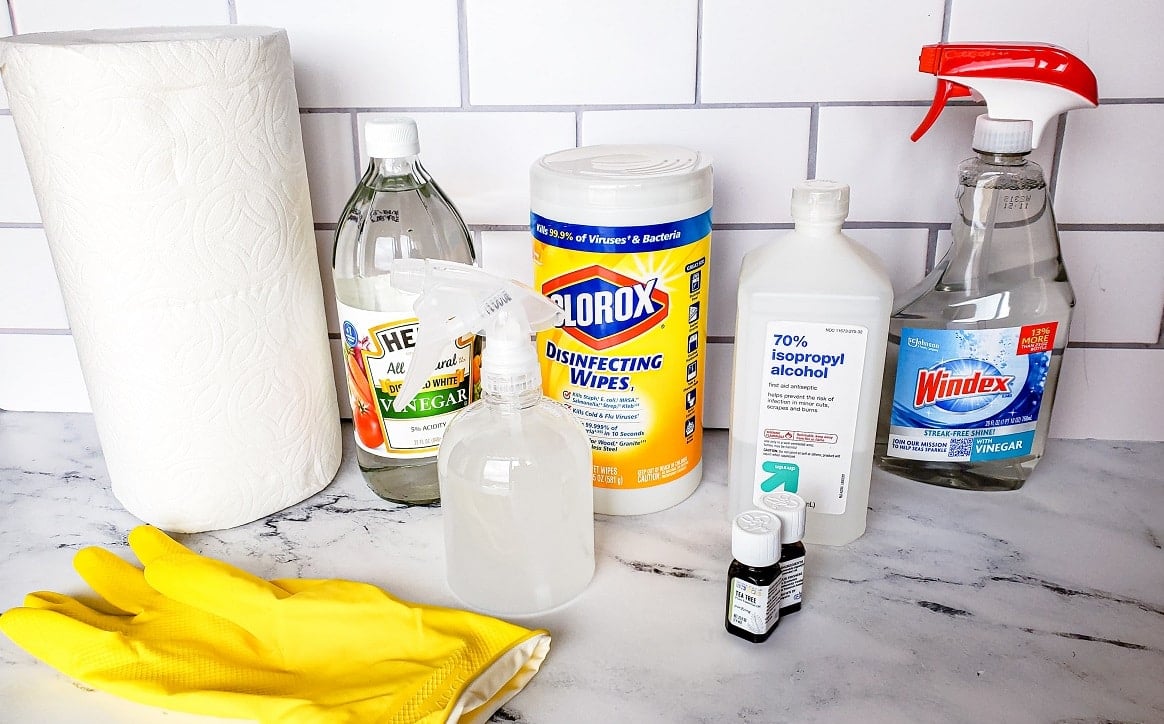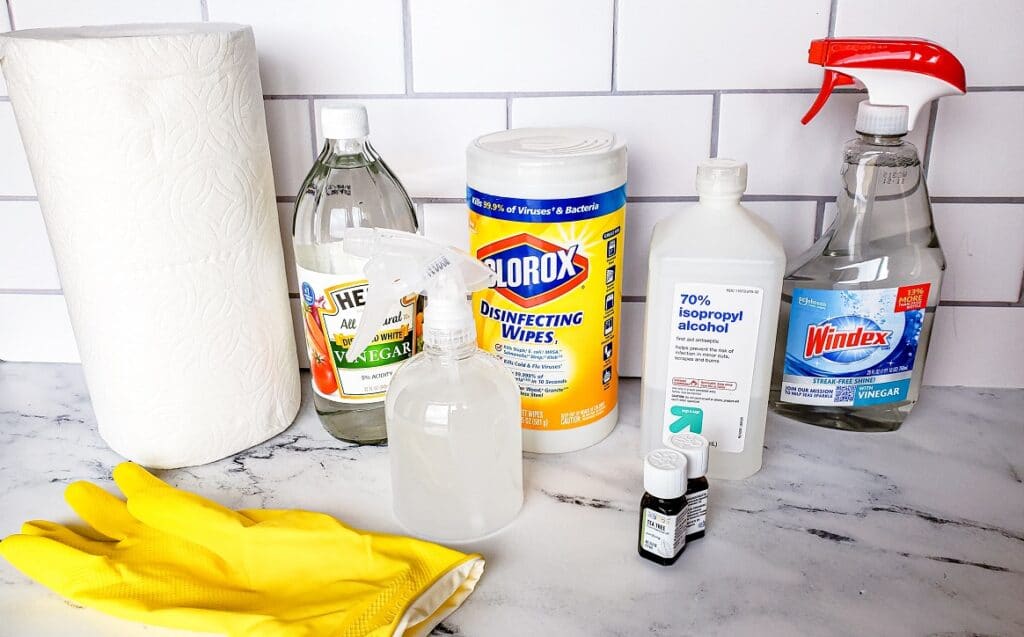 Disinfect Toys – You will need to wipe down each toy with a disinfecting wipe. Or you can throw them in a bathtub with some 2 teaspoons of bleach per gallon of water. You can also fill up your dishwasher with toys and run a cycle.
Wash Bedding/Towels- Throw everything of linens into the washing machine! That includes stuffed animals, baby blankets, pillowcases, sheets, bath towels, etc. You will want to use hot water to really kill off the viruses.
Spray/wipe down Remotes- If the sick person has been watching TV, that remote is filled with bacteria! Grab a clorox wipe and give it a good scrub down. (Not to mention the couch where they were sitting). That's why I love our leather furniture!
Door handles/Light Switches- You don't think much of it but multiple times a day a sick person opens or closes a door. It can even be cabinet doors, the fridge handle, microwave handle, etc. in the kitchen! A disinfecting wipe will work just fine. Don't forget the light switches that they also touched!
Toothbrush- There has been many arguments about this one but i'd throw the toothbrush away and replace it. If you really can't afford to throw it out, I would let it sit in a cup of vinegar or mouth wash for a few hours.
Electronic Devices- Tablets, laptops, video game consoles, etc. need to be wiped down immediately! All those fingerprints and sneezes on them need to go!
Vehicles- Often overlooked, this can be a huge deal! Wipe down steering wheels, clutches, car seats, and seat belts with clorox wipes!
Air- Open your bedroom and living room windows for a half hour. Let some fresh air circulate in the house to get some germs out.
Here's some homemade cleaning supply recipes: