How to Make a Green Grinch Drink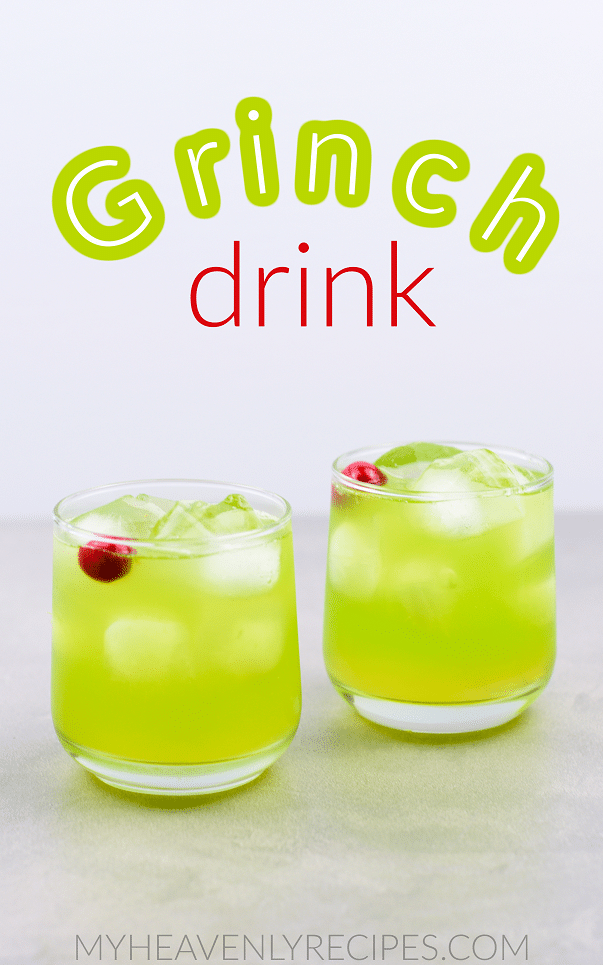 I always love making fun Christmas drinks for the kids and this Grinch Drink is awesome!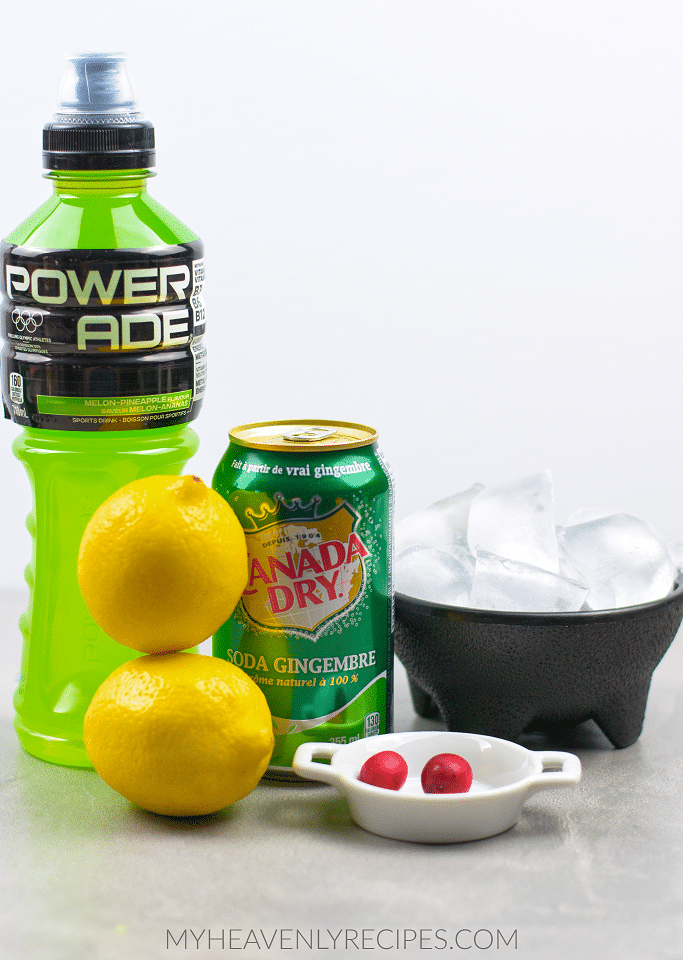 You can either make glasses of this or a big punch bowl. Make sure to check out our green sherbert grinch punch too!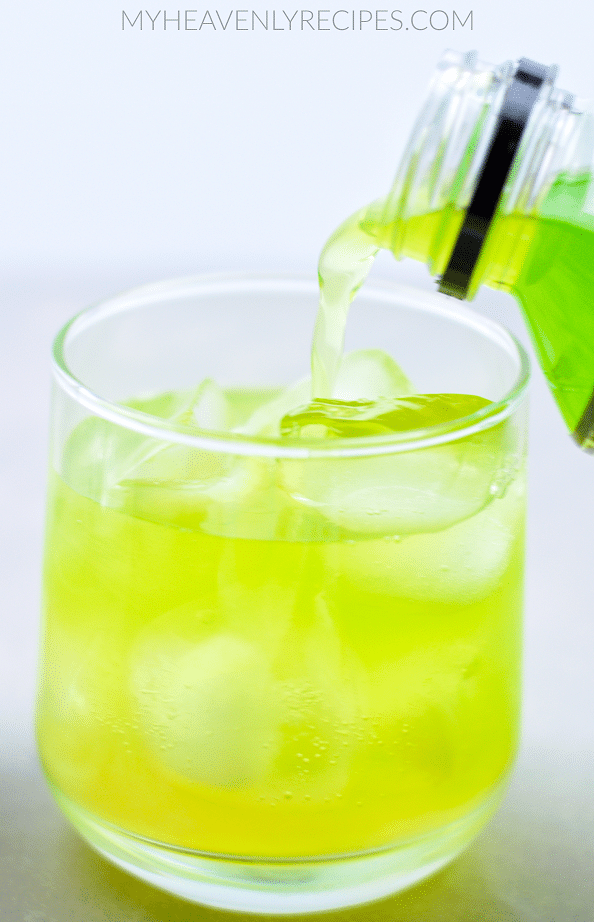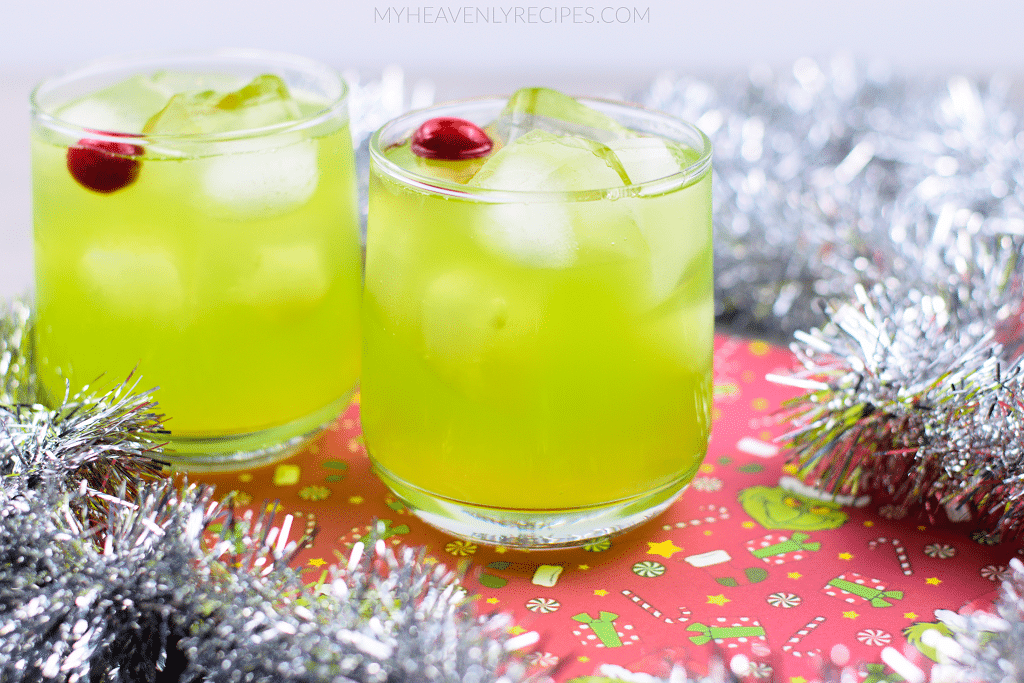 Grinch Drink
Ingredients
1

710ml Melon-Pineapple Powerade

(or any other green juice of choice)

1

355ml can of Ginger Ale

2

lemons

4

frozen cranberries

Ice cubes
Instructions
There are 2 ways to make this mocktail, either you combine all the ingredients in a pitcher and then pour into glasses OR you can pour each ingredient directly into your glasses and mix. Your choice.
GLASS:
Fill your glasses with ice cubes.

Cut lemons in halves and juice them, allocating half a lemon per glass.

Fill half of each glass with Ginger Ale.

Fill the other half of your glasses with your Melon Pineapple Powerade and stir.

Finally, add your frozen cranberries and serve.
PITCHER:
Fill pitcher with ice cubes.

Juice your two lemons and add juices to your pitcher

Pour in the bottle of Melon Pineapple Powerade.

Add the Ginger Ale and mix thoroughly.

Pour into your four glasses and add your frozen cranberries.