How to Make Grinch Punch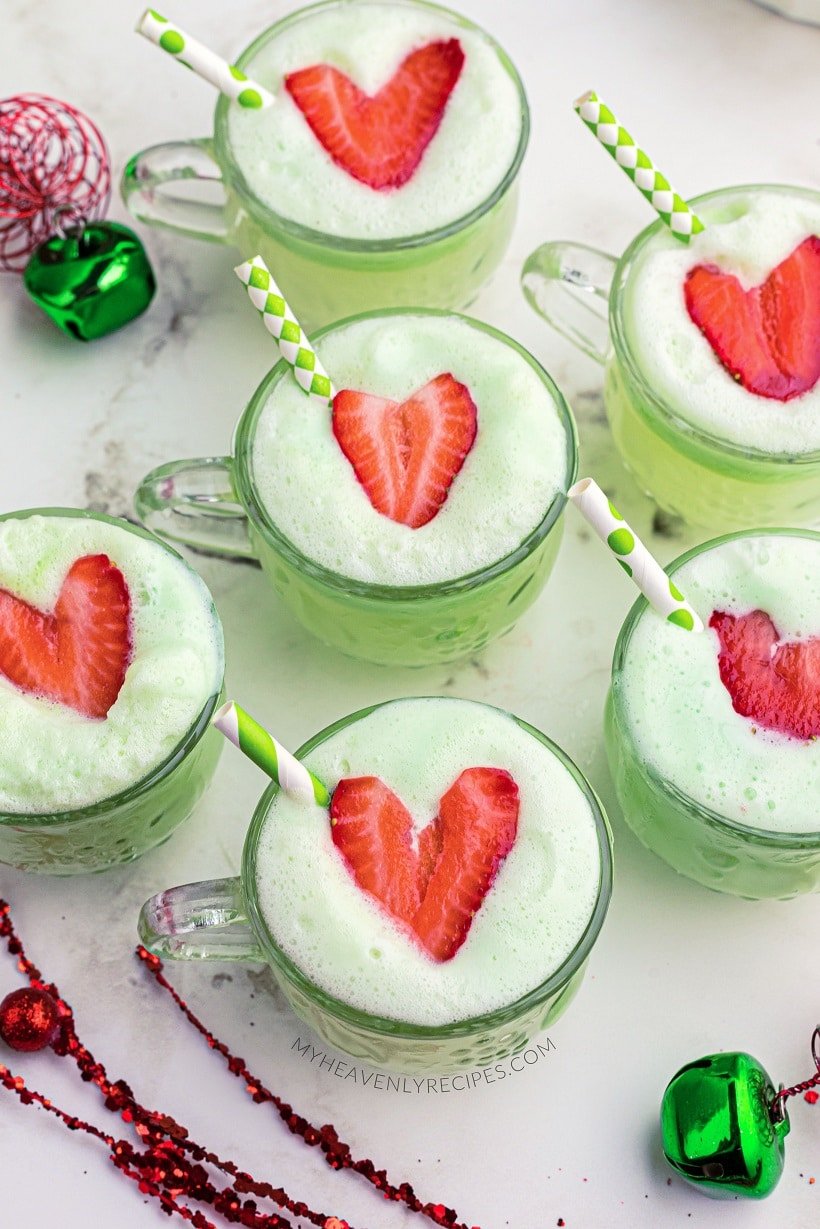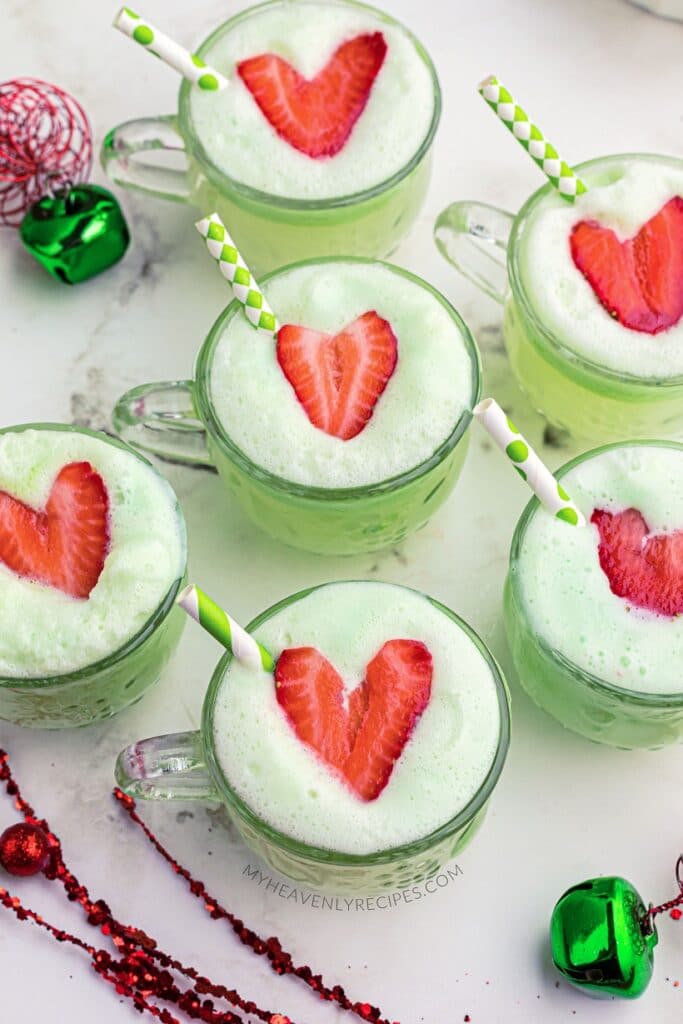 Make your Christmas party super fun with this Grinch Punch recipe! The little strawberry hearts just make the whole thing memorable! Also try our Elf punch and crockpot Christmas punch!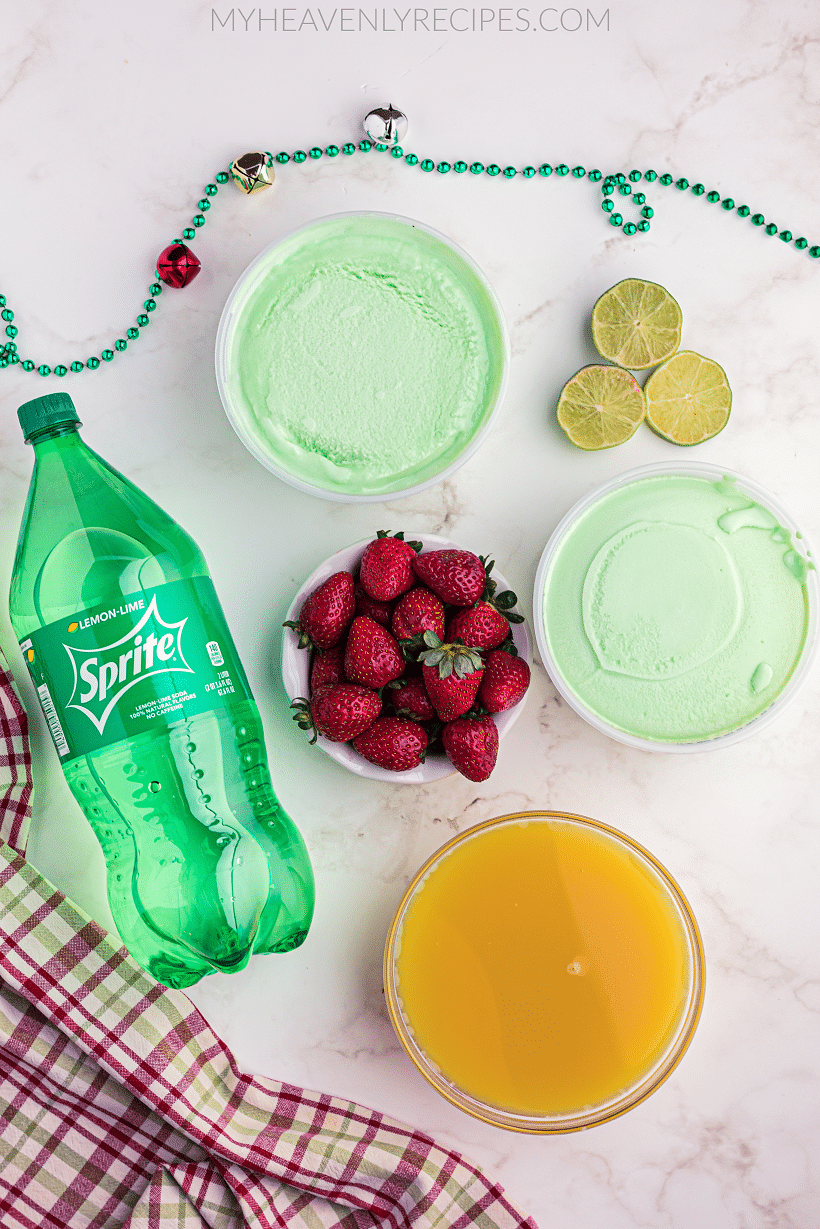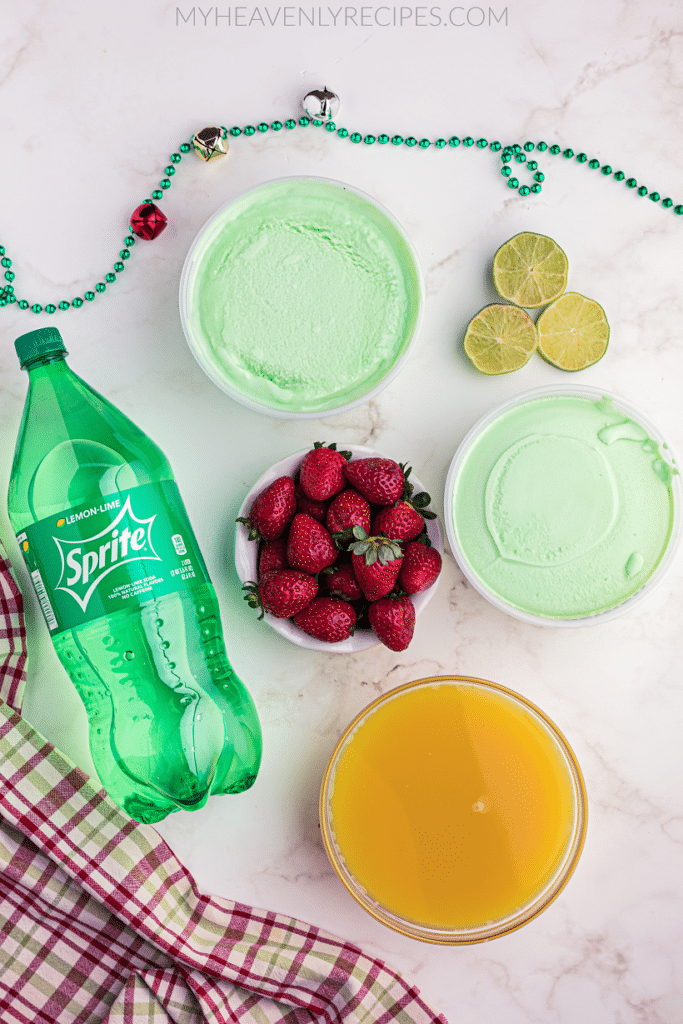 It just takes simple ingredients that pack a whole punch of flavors! We always love lime sherbert punches.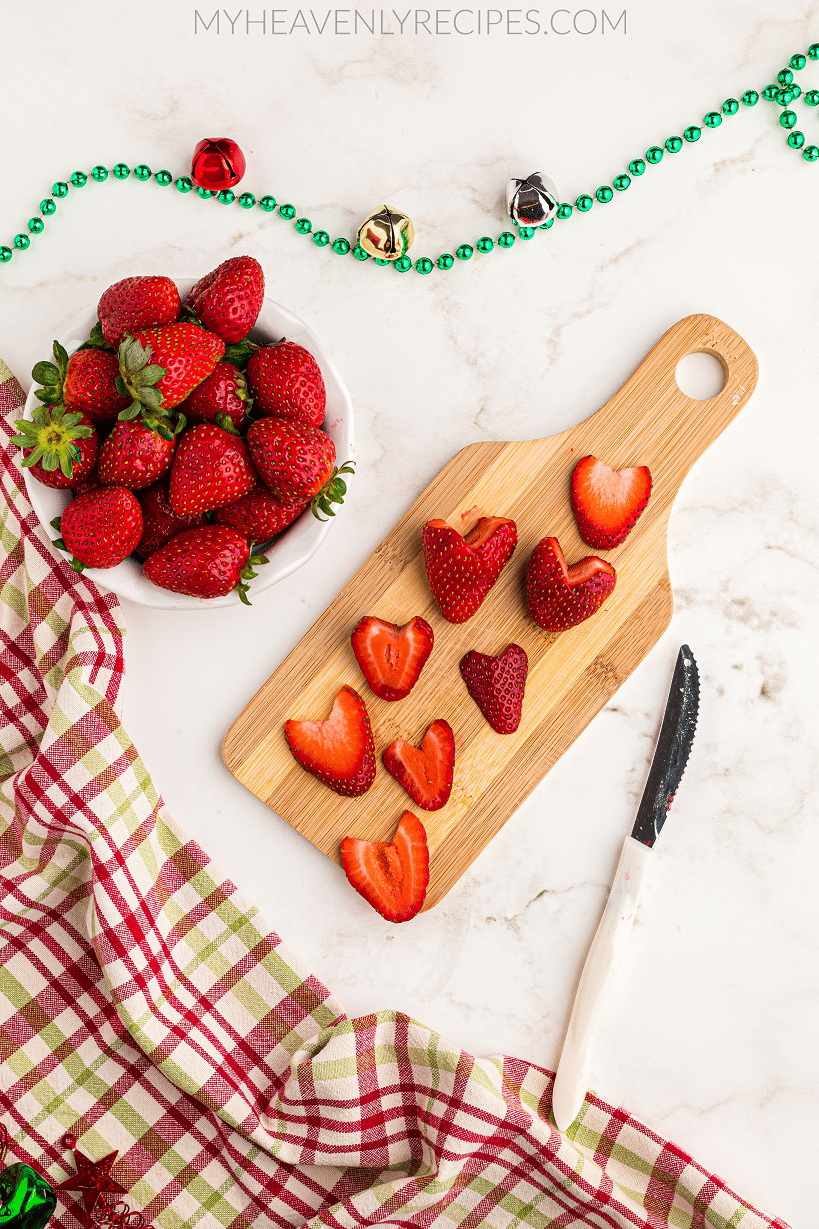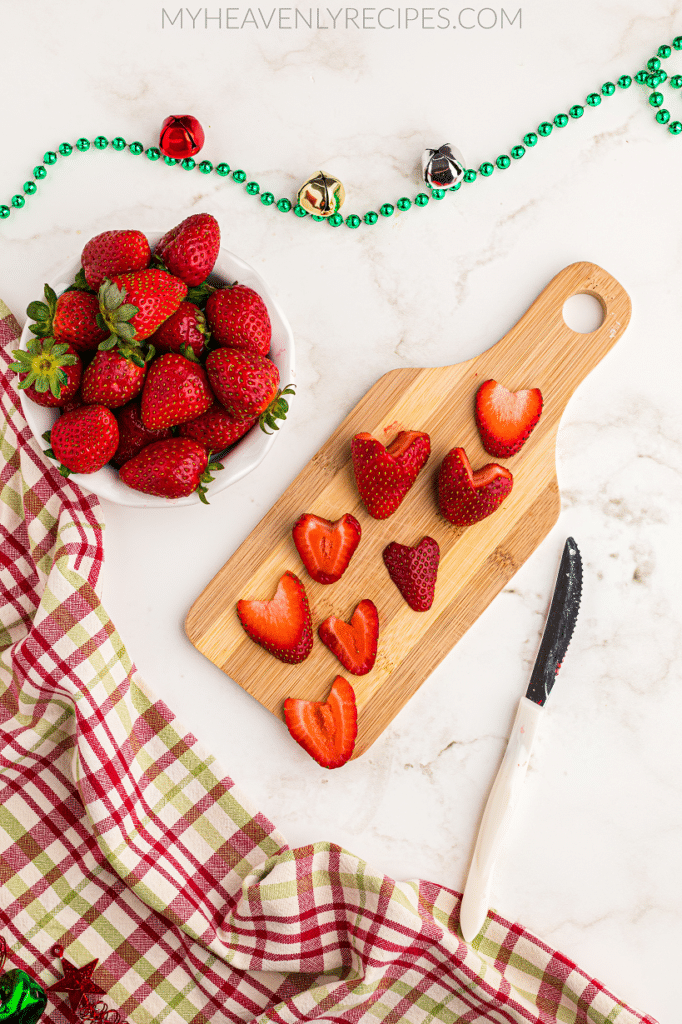 Prep the grinch's hearts before the party to display in a bowl.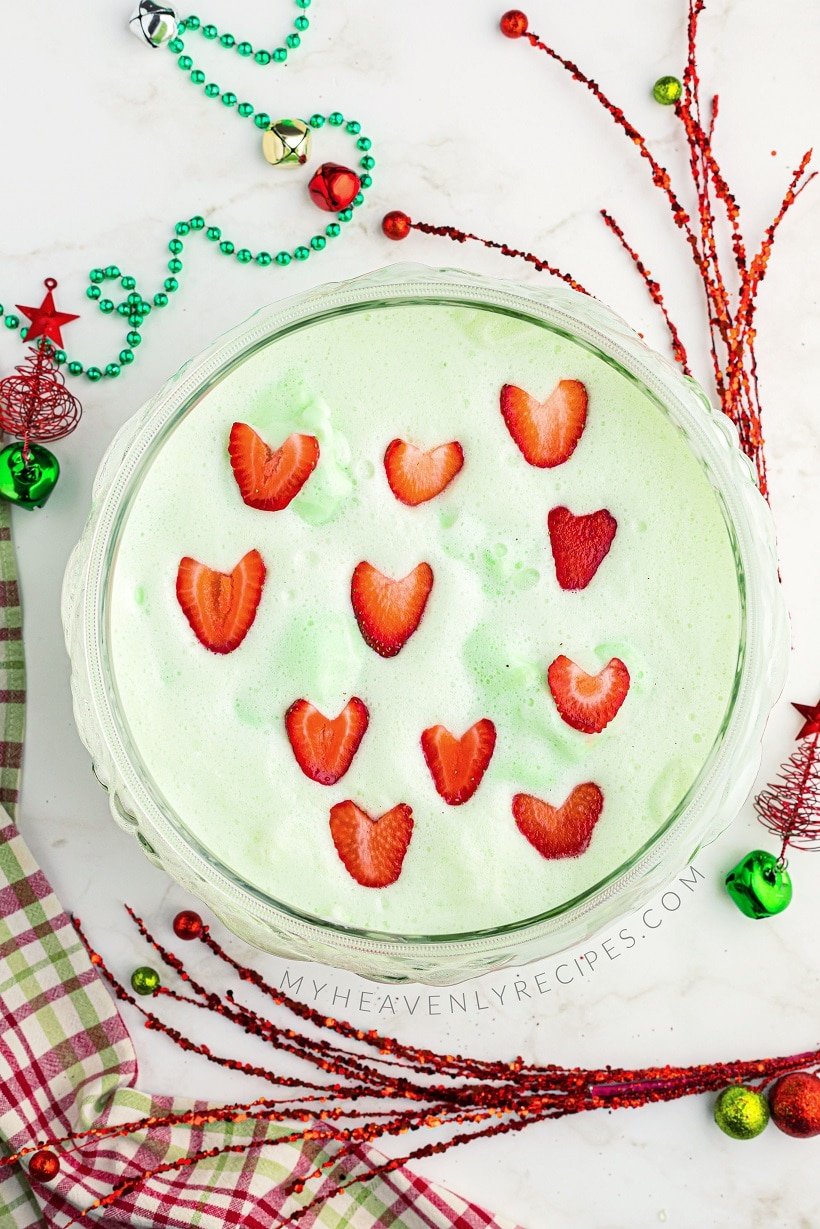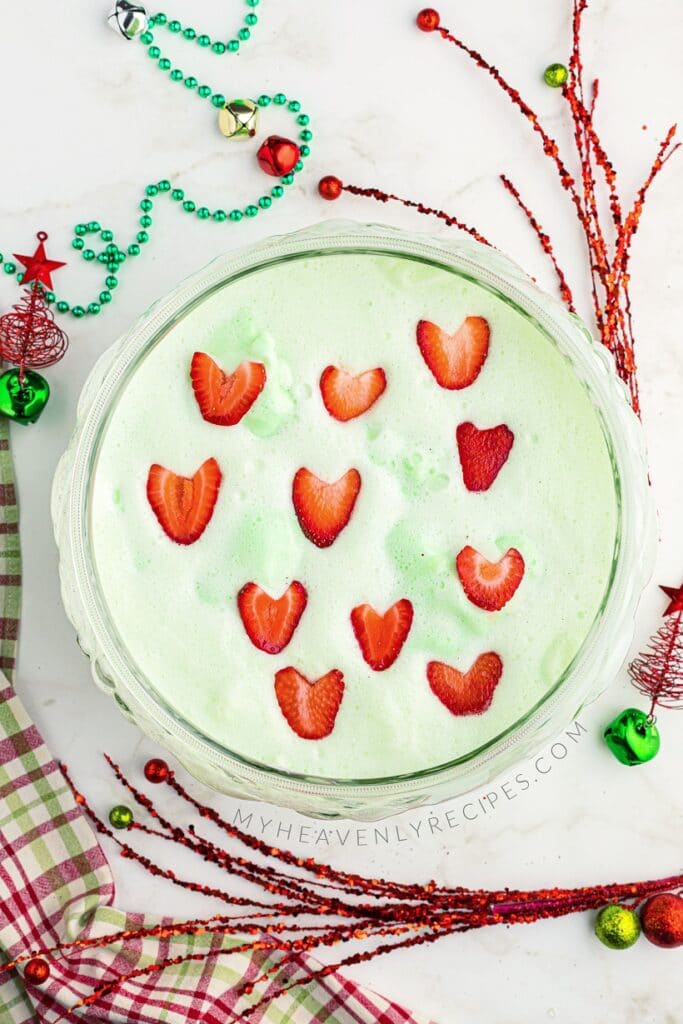 After stirring all the ingredients in the punch bowl, top with some grinch hearts for decoration.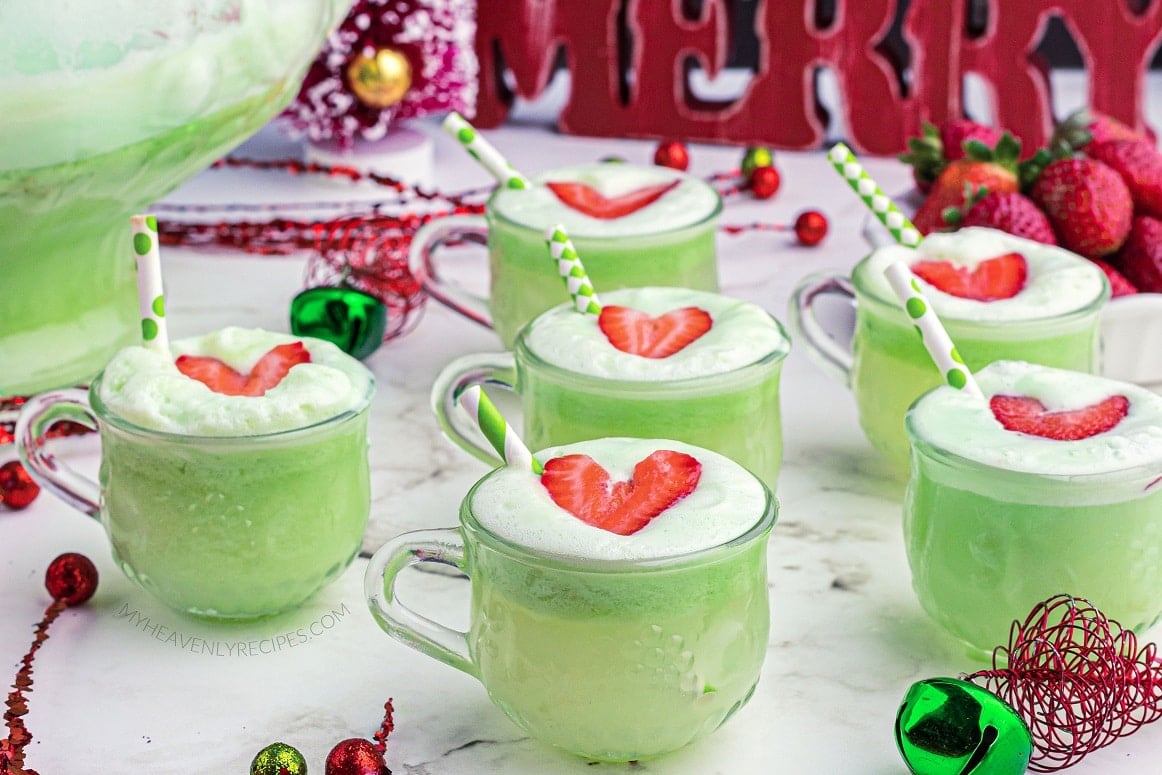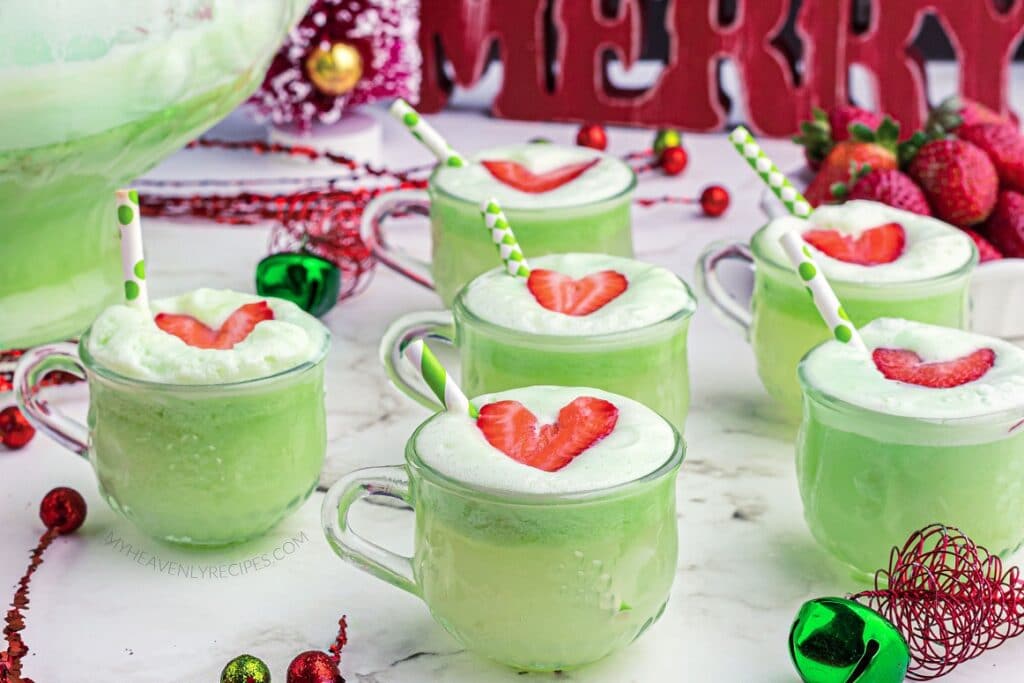 Then using a tongs your guests can place one in their punch glass! So cute!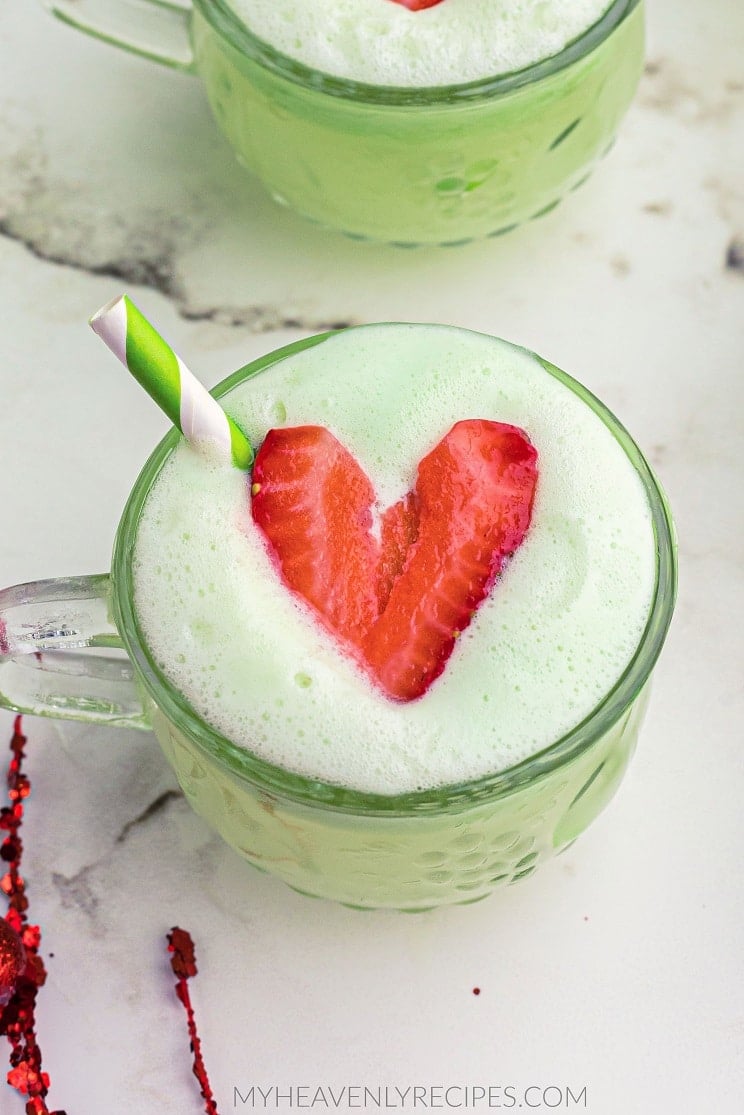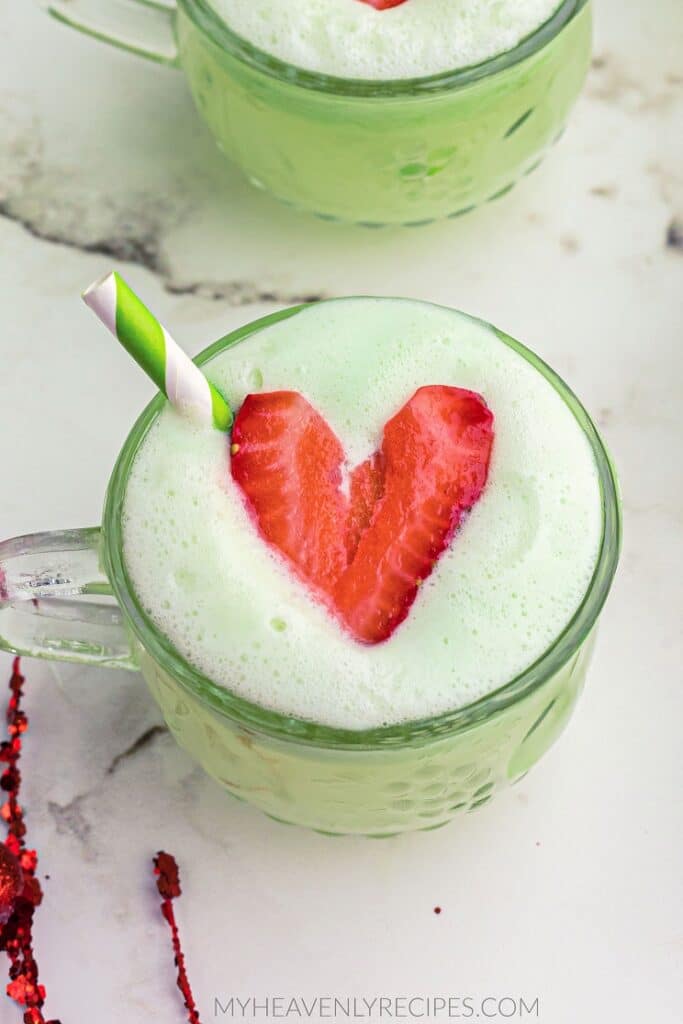 If there are no children at your holiday party you can add vodka to the punch bowl. I recommend plain vodka.
Grinch Punch
Ingredients
½

a gallon of lime sherbet

1- 2

liter

bottle of lemon lime soda

I used Sprite, but have used 7-UP as well

3

cups

of pineapple juice

1

container fresh strawberries
Instructions
Rinse the strawberries and pat them dry. Using a paring knife, trim the top of each strawberry in a v shape, then slice them evenly, straight down so they look like heart shapes. Set aside.

To prepare the punch, scoop out the sherbert and place into the bottom of the punch bowl. Pour in the lemon lime soda, and then the pineapple juice. It will foam at the top so pour a little bit at a time to make sure you will have enough room in your punch bowl. Gently stir to combine the ingredients.

Place the strawberry hearts on top of the punch. (Strawberries can also be set aside and placed on top of each drink as it is served)

If you don't want a lot of foam, make ahead and it will settle down. I also use chilled lemon lime soda and pineapple juice so the punch and sherbert stays cold.