Cheaper Alternative to Dying Easter Eggs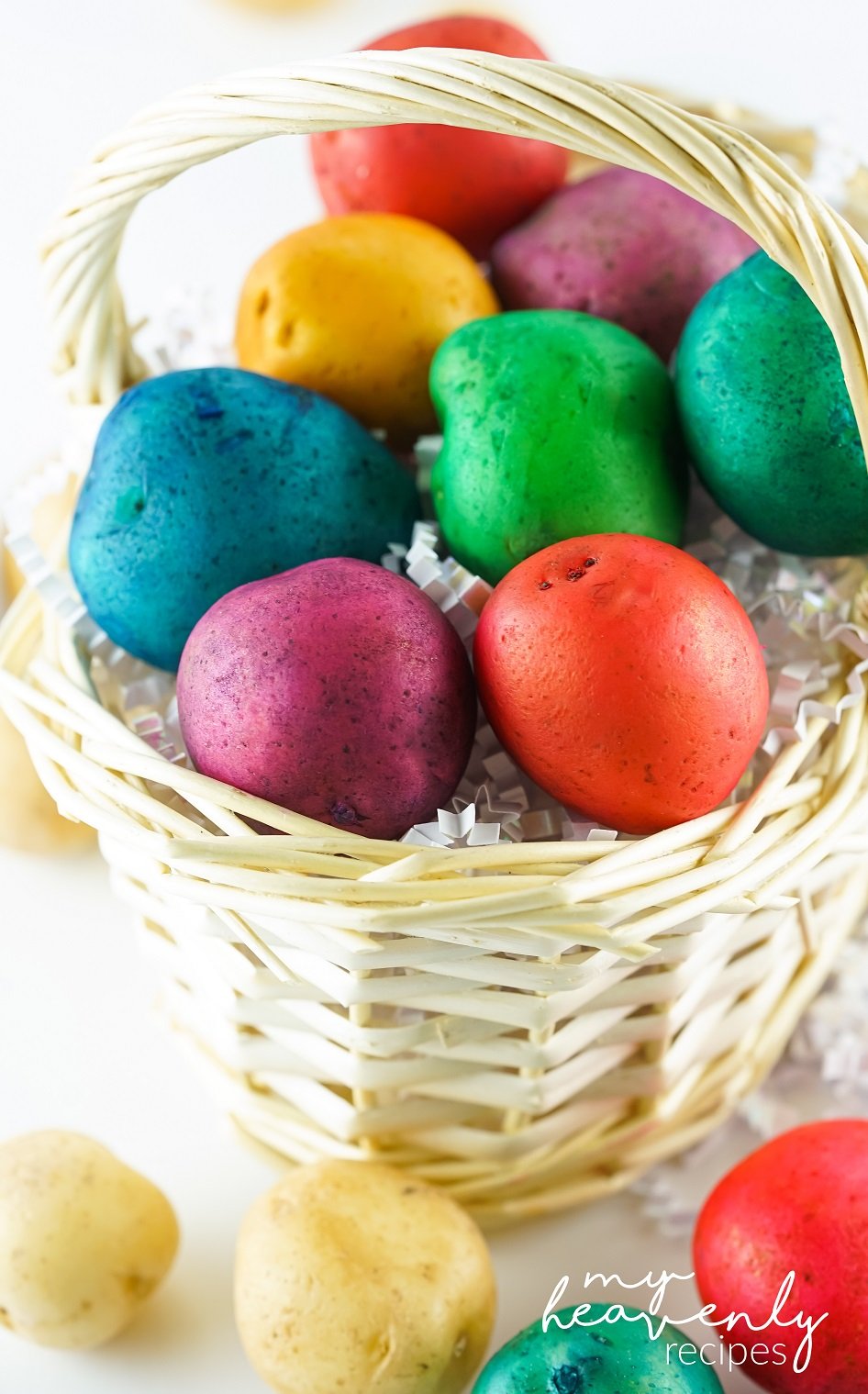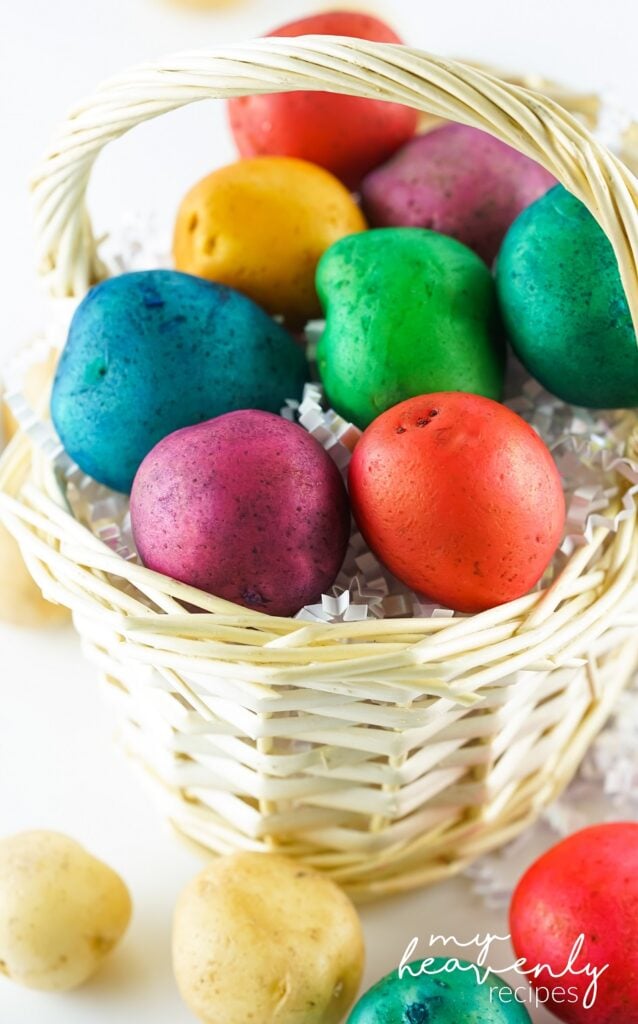 Everyone joked about how expensive eggs were this year so they were going to use potatoes…so here it is! It works! And after you can peel the skins or make colored french fries! If you want to do eggs, make sure to try our koolaid easter eggs and tie dye easter egg method too!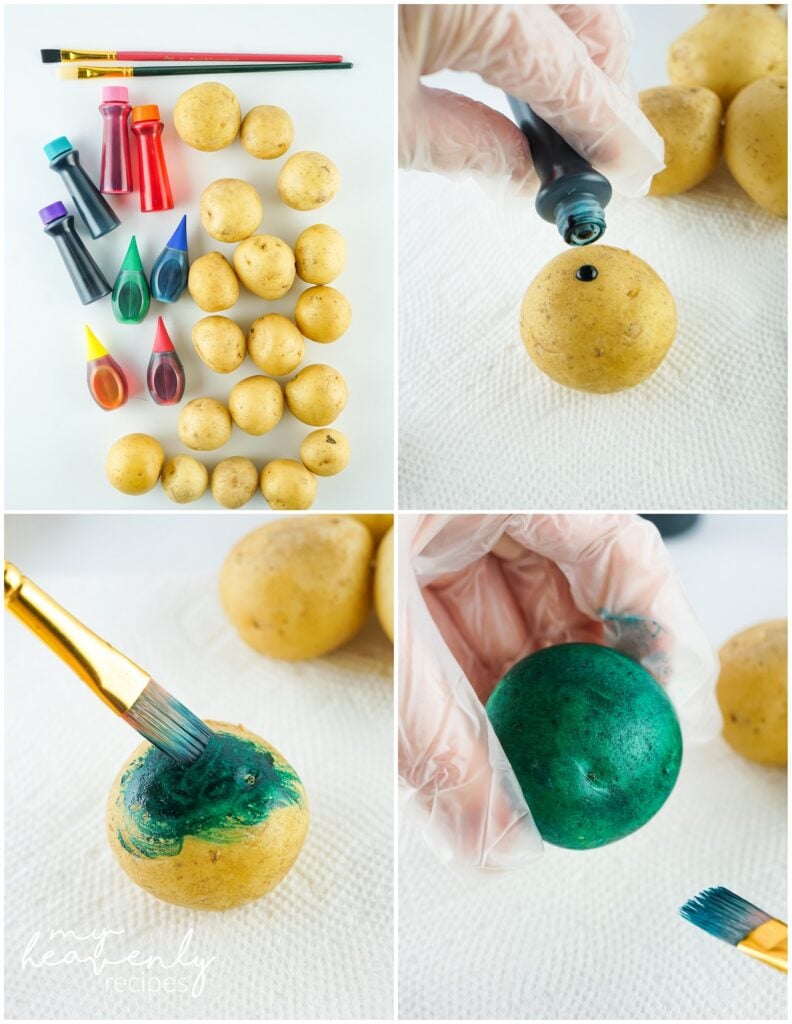 Too funny! Hope you got a laugh and make some memories with your kiddos!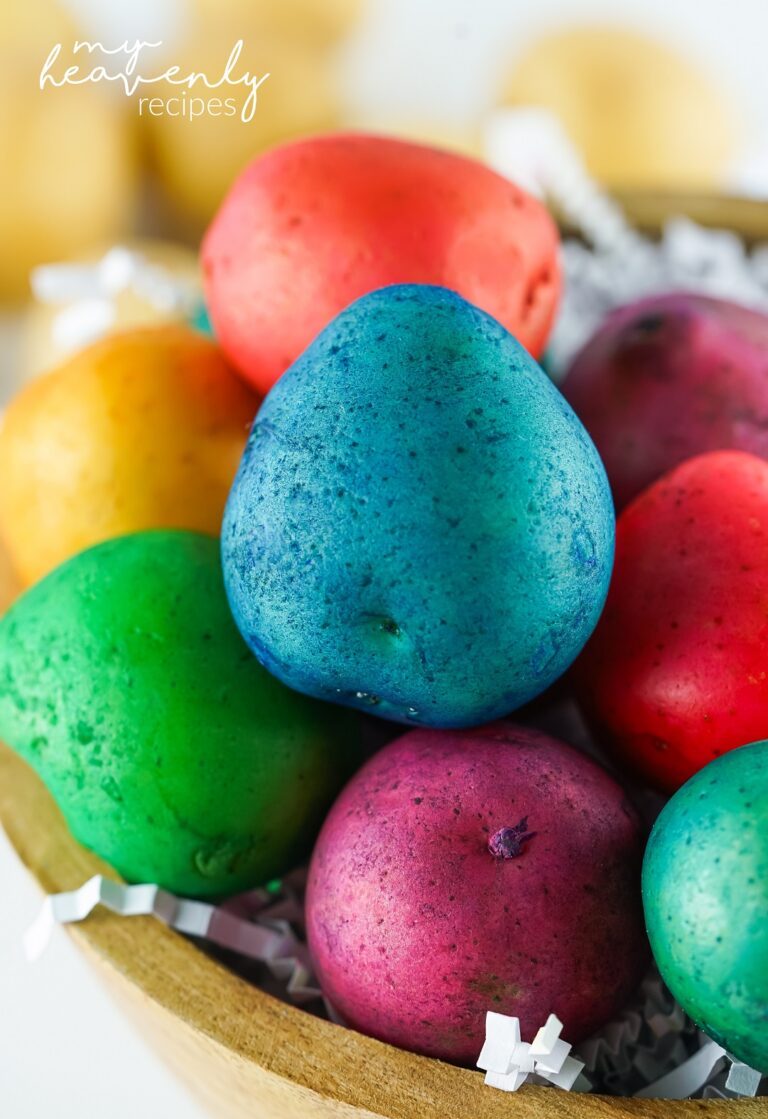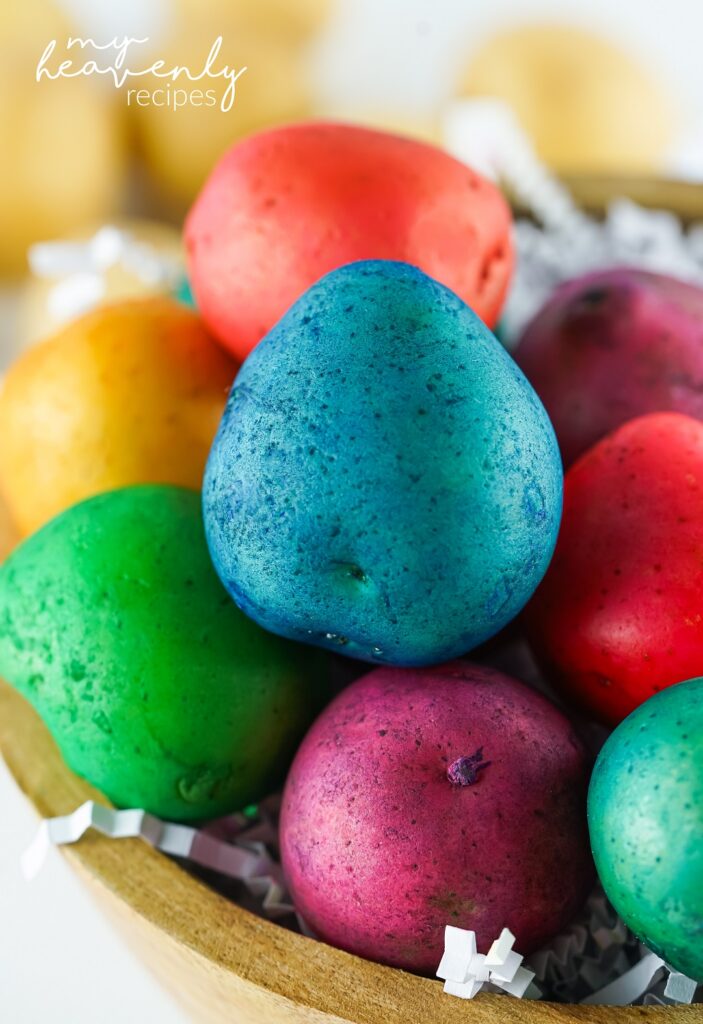 Potato Easter Eggs
Ingredients
Baby Delicious White or Yukon Gold Potatoes

Water Based Food Coloring

Small Paint Brushes

Small Bowls

optional

Water

optional

Paper Towels

optional

Rubber Gloves

optional

Hairspray

optional
Instructions
Get a couple of small dishes of water, paper towels, and rubber gloves. Water and paper towels for cleaning the brushes, and gloves for protecting hands from the dye. This isn't necessary, but I highly suggest it.

Grab a potato and put one drop of dye directly on it. Use a paint brush to spread it around. You can either cover the entire potato in one color or do multiple colors, however you prefer.

You may have to add one more drop of dye to the potato to fully color it, depending on the size, but one drop of dye goes a long way.

Place the dyed potatoes on paper towels and let dry for 10 minutes. If you don't want any of the dye to rub off later on when handling them, give them a light coating of hairspray and let them dry for a few more minutes. Enjoy!