This post may contain affiliate links, read our
Disclosure Policy
for more information. As an Amazon Associate I earn from qualifying purchases, thank you!
So you mounted your beautiful new TV only to realize you have at least 2-3 cords hanging down!? Sure you can buy a table to put underneath but that still doesn't solve the problem. Here are the three best ways to hide your cords that you can purchase on Amazon!
How to Hide TV Cords in the Wall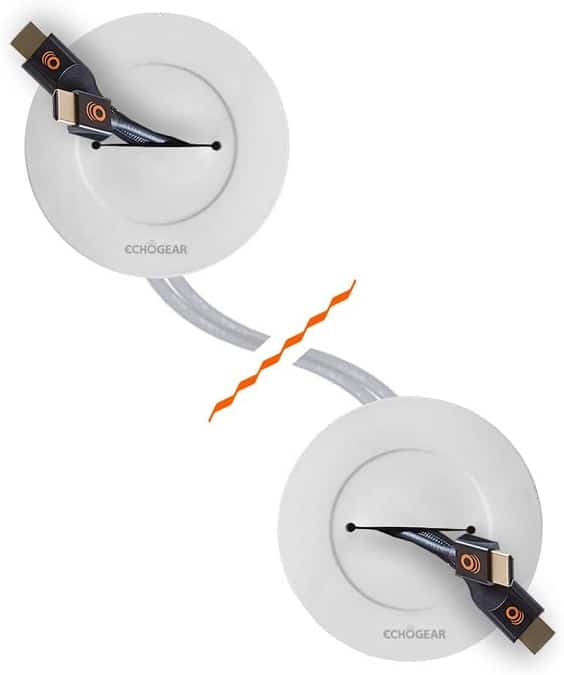 Echogear White in-Wall Cable Management Kit– This is the magical way to completely hide your big and bulky TV cords! You will need a drill but everything else comes in this kit. It has a drywall hole saw drill attachment to make the holes. You put one next to the mounting bracket and one near the outlet down below. Then you just need to feed the wires from up top down to the bottom! Easy and fast. You may need to buy longer wires to do this though. Find it on Amazon here.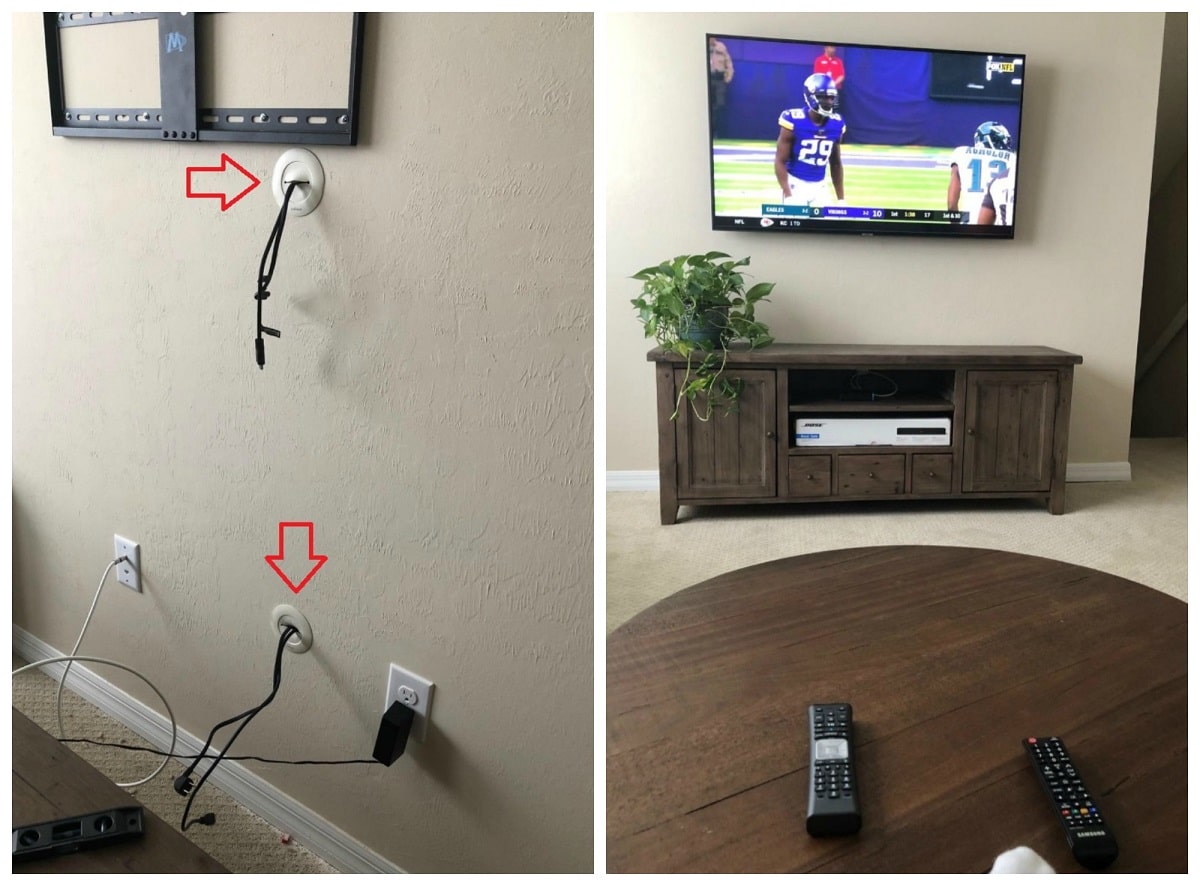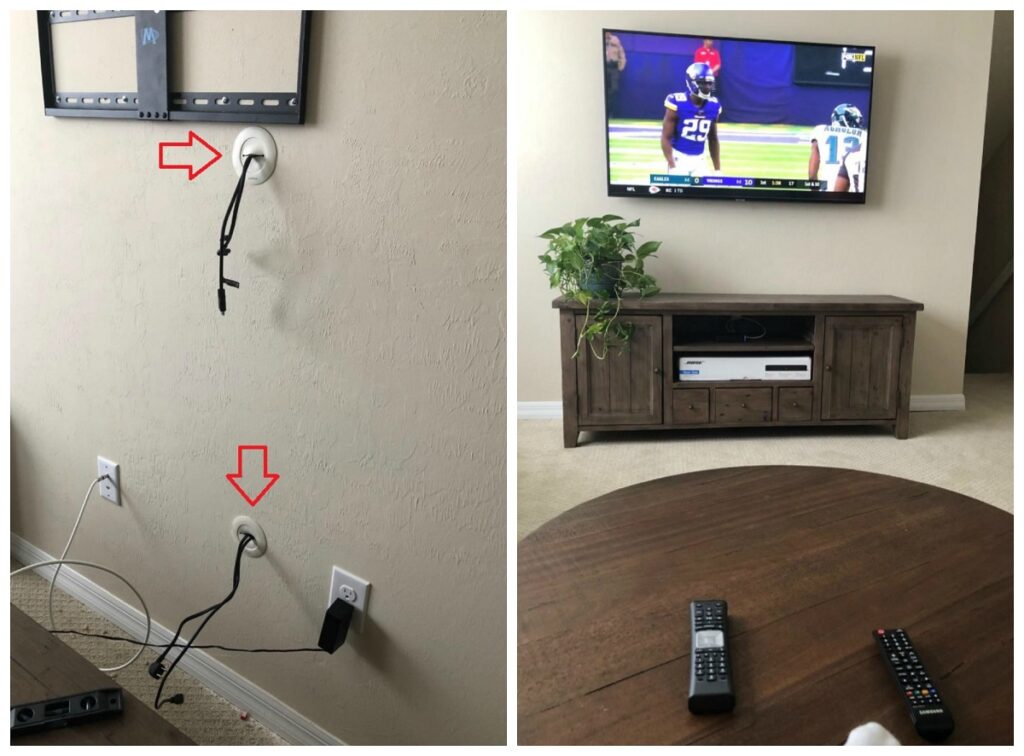 How to Hide TV Cords with No Holes in the Wall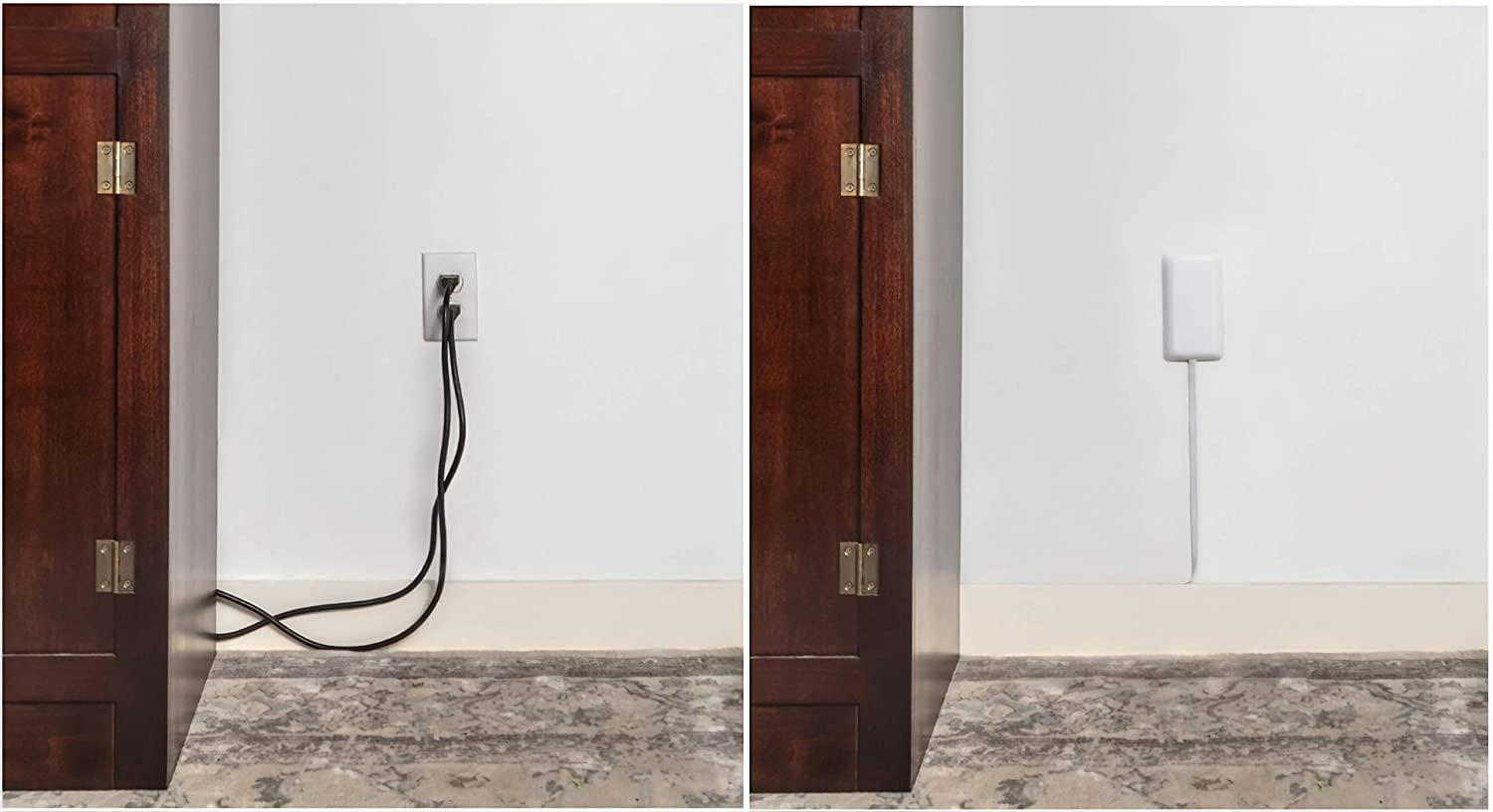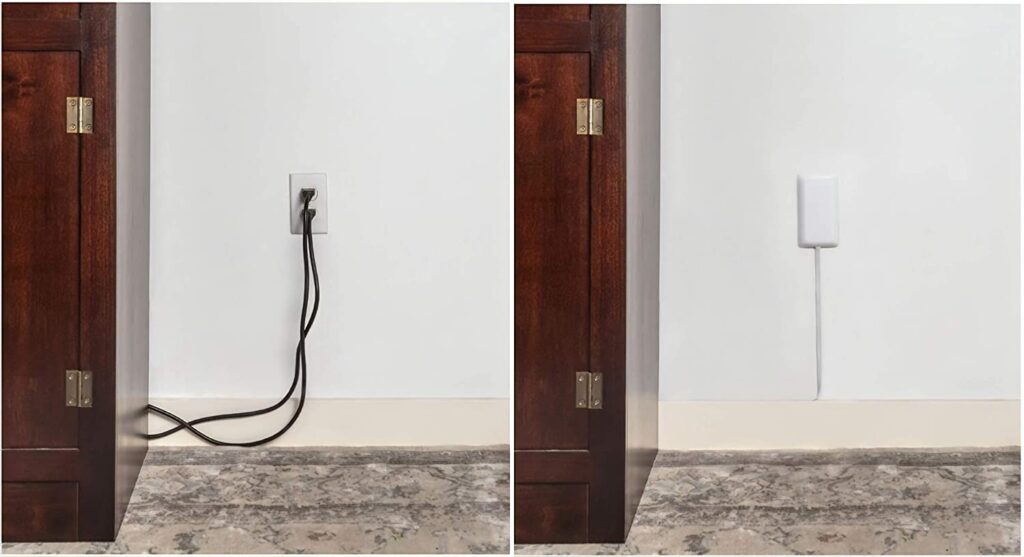 If you don't want to put holes in your wall, this option works great and is affordable!
Sleek Socket Ultra – This product plugs right into your existing outlet and has a sleek streamlined cord that hides your bulky cords! You can use double sided tape to press it against the wall above the trim. So slick! You can grab it on Amazon here.
How to Camouflage TV Cords with Wall Color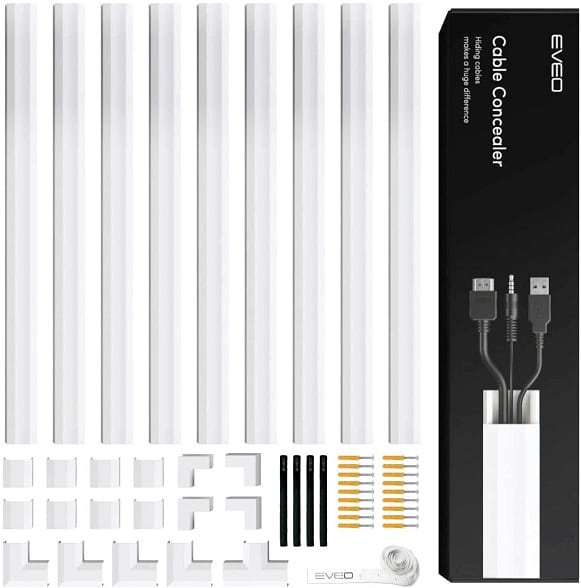 Cable Concealer– The last option is to use a cable concealer kit! These are simple to install and you can paint them to match your wall color. I have used this in my bedroom and it worked fabulously. You can either use tape or drywall anchors to hold this to your wall. Get it on Amazon here.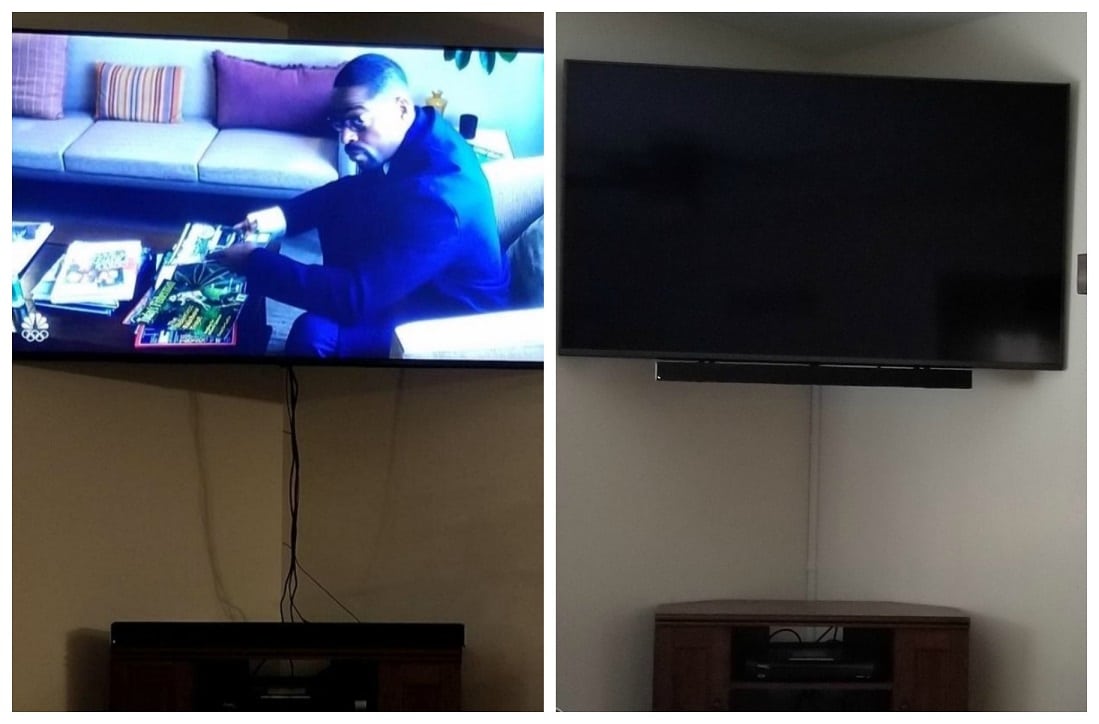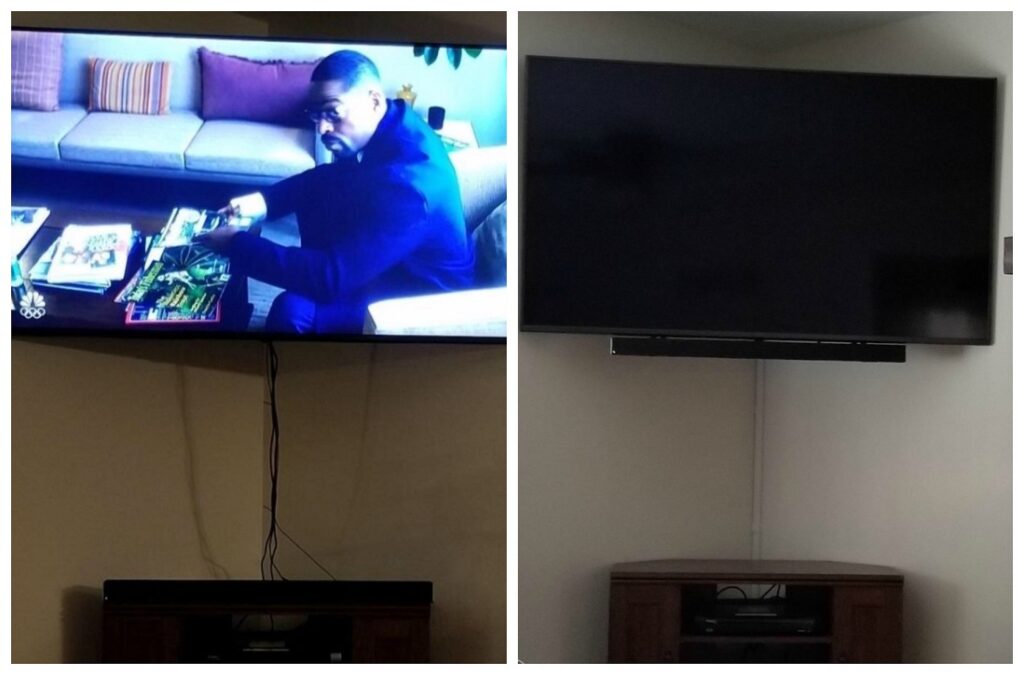 Ahhh, much better. Which way will you choose?