This post may contain affiliate links, read our
Disclosure Policy
for more information. As an Amazon Associate I earn from qualifying purchases, thank you!
Fun S'more Dessert Idea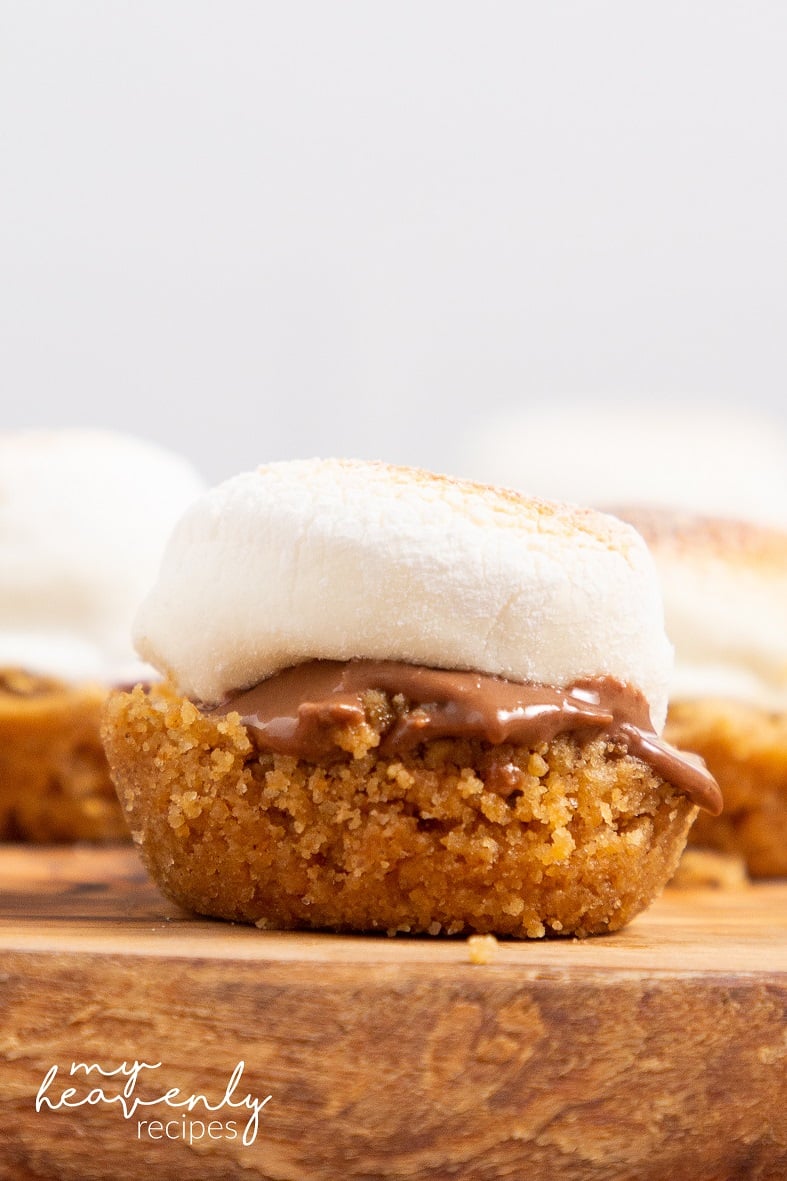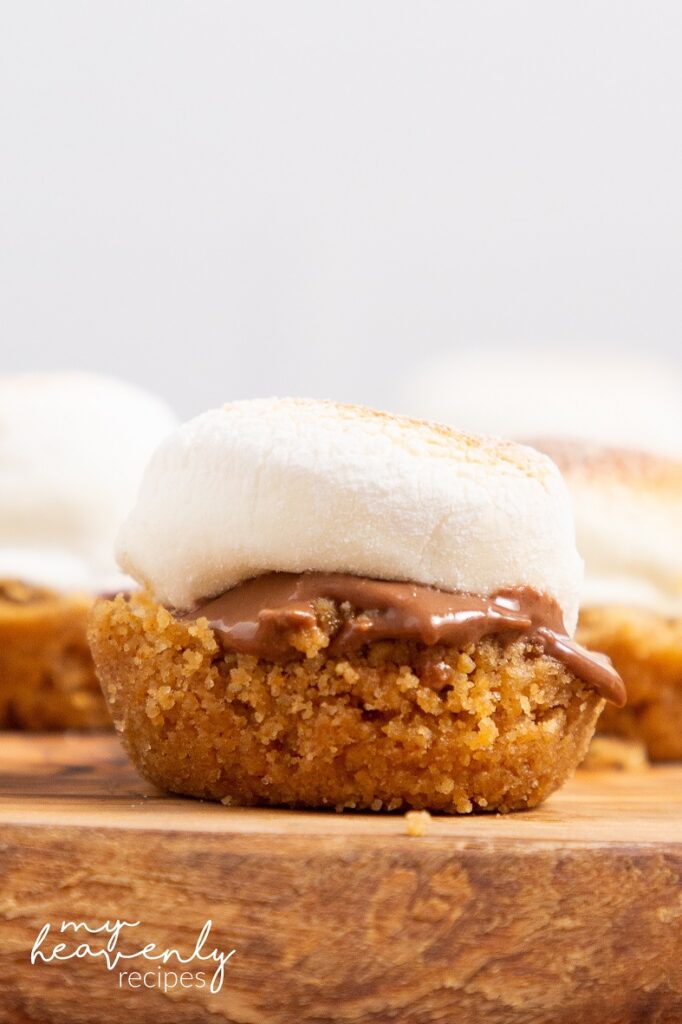 Make fun mini reese's smore bites for a fun dessert! No campfire needed for these ones! Also, check out our mini s'more pies!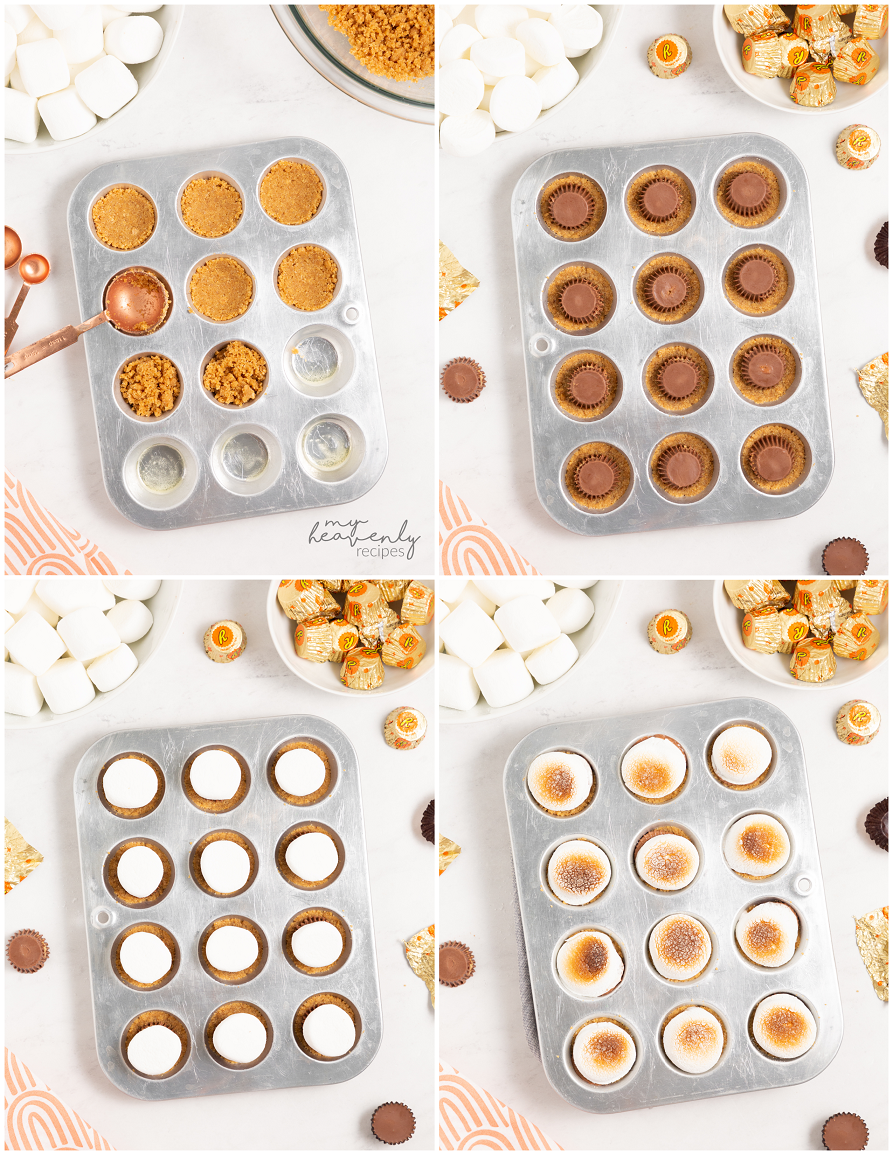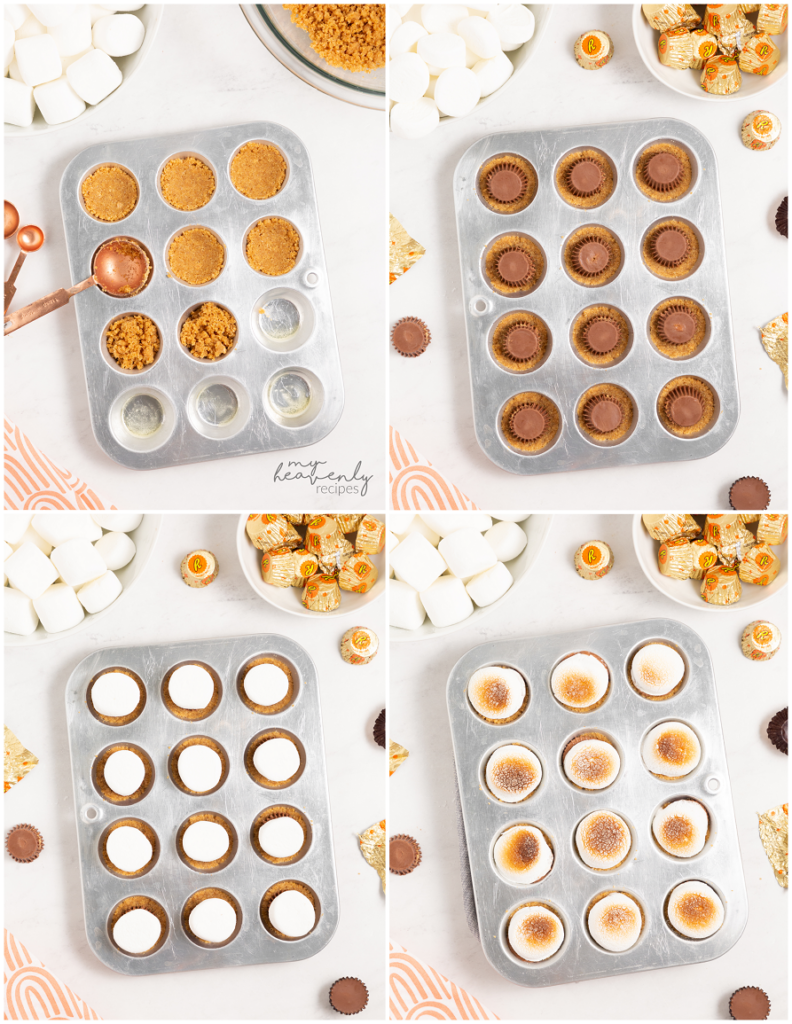 FAQ's
What will I need to complete this recipe?
You will need the following ingredients:

Graham crackers
Butter
Sugar
Reese's Miniature Cups
Large marshmallows

You will need the following supplies:
How should I store the Reese's S'mores bites?
You can store the S'mores bites at room temperature in an airtight container for up to 5 days. Do not freeze the Reese's S'mores bites.
What is a Reese's S'mores bites?
Reese's S'mores bites is an easy variation of a s'more in the shape of a mini muffin. No campfire needed.
What size muffin pan did you use?
For the Reese's S'mores bites I used a mini muffin pan.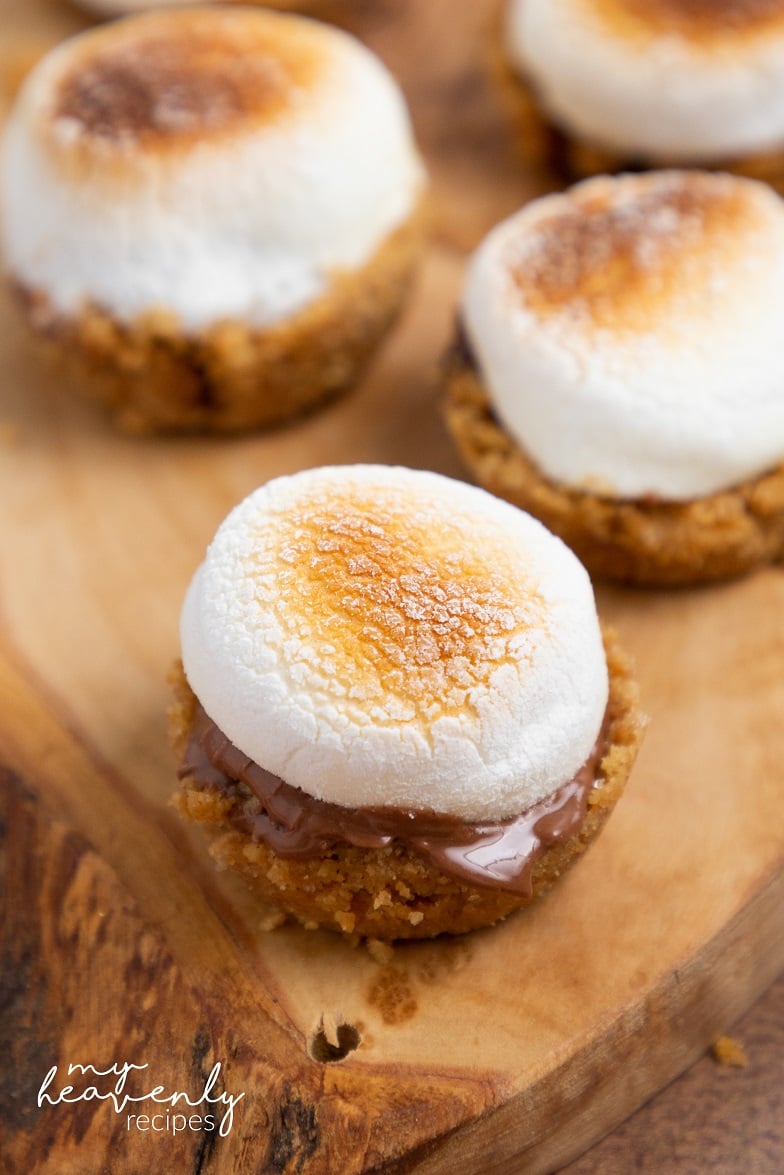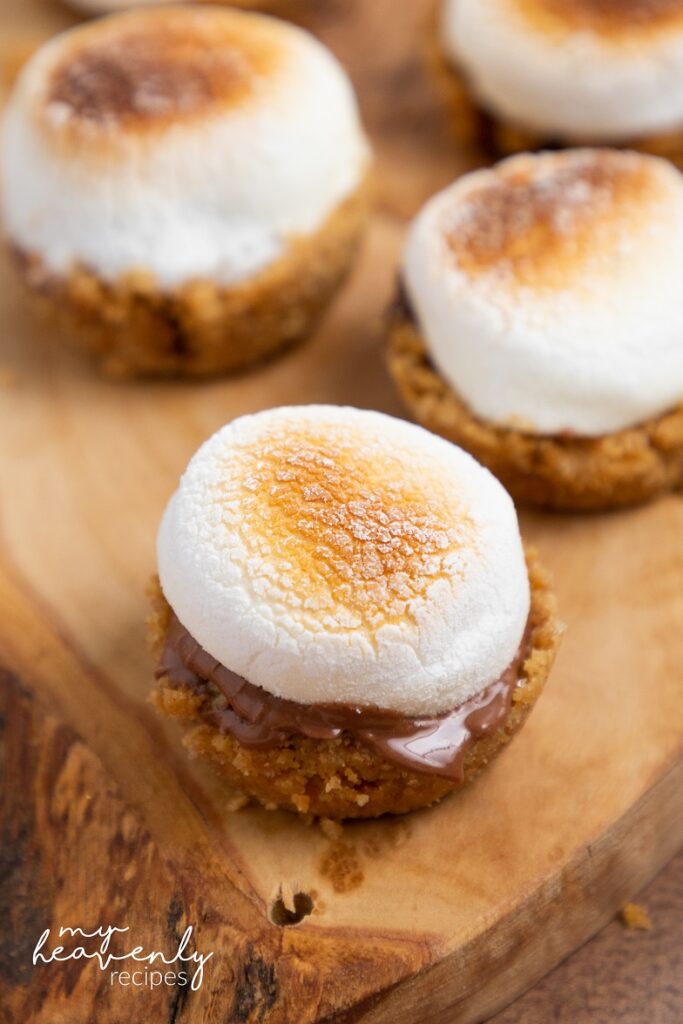 They are delicious and look great on a platter for a summer party!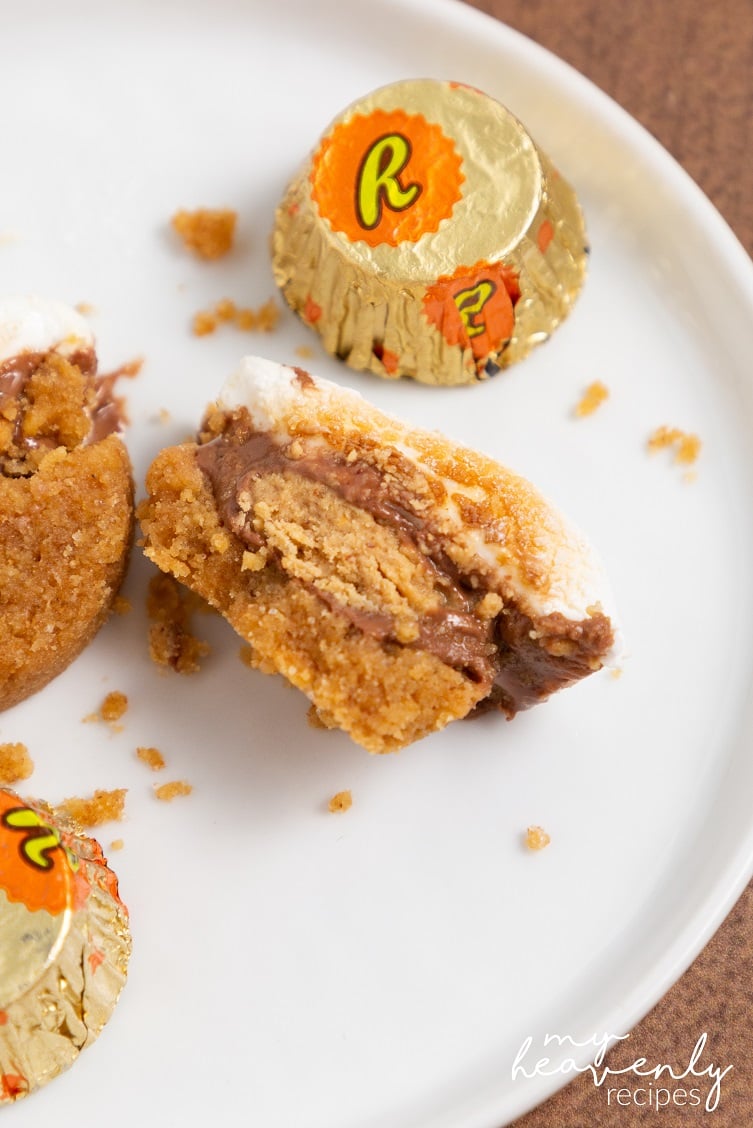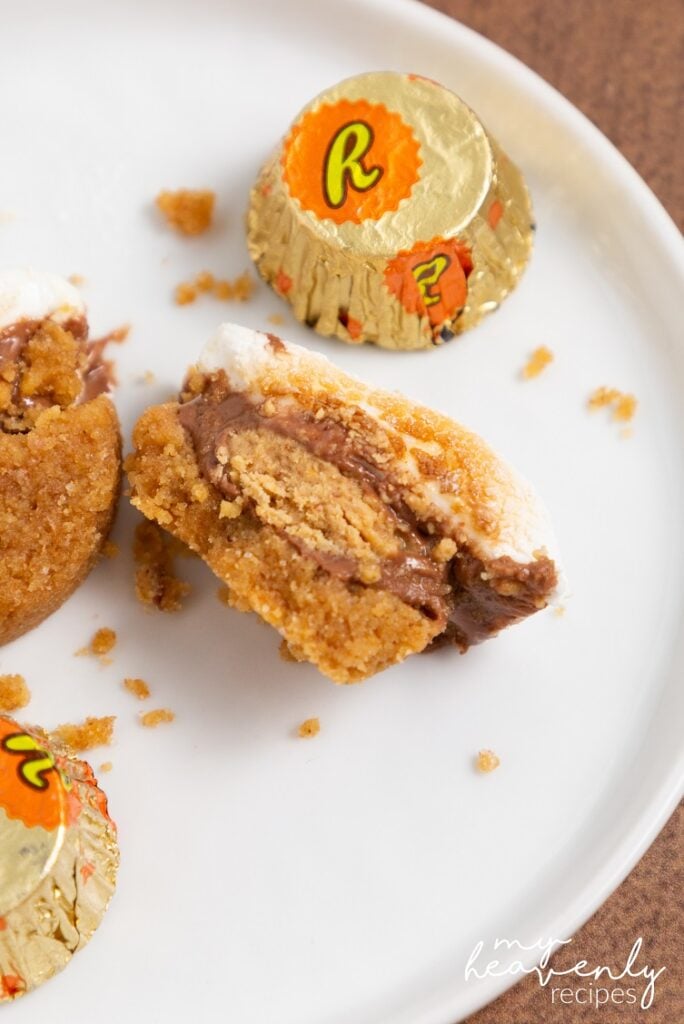 Reeses S'more Bites
Ingredients
1 packet or 1 cup of graham crackers

crushed

5 tablespoons butter

melted

2 tablespoons granulated sugar

24 Reese's Miniature Cups

12 large marshmallows

divided
Instructions
Preheat oven to 350 degrees F and spray the mini muffin pan with non-stick cooking spray.

Melt the butter in microwave for 30 seconds.

In a bowl, add the crushed graham crackers and melted butter. Stir the mixture, coating the butter in the graham crackers.

To the mini muffin pan add 1 tablespoon of crust to each cup. Press the crust down firmly using the back of a tablespoon or use your fingers.

Bake the crust for 5 minutes.

While the crust is baking, start to cut the large marshmallows in half with a scissor.

Remove the crust from the oven and add a Reese's Miniature Cup and half a large marshmallow to each cup.

Put the pan under the broiler on low for 5 minutes or until the marshmallows are golden brown. It is important to keep a close eye on the Reese's S'mores Bites while under the broiler.

Let the Reese's S'mores Bites cool for one hour, use a small spoon or knife to release the Reese's S'mores Bites from the pan.