How to Make a Cocktail with Moscato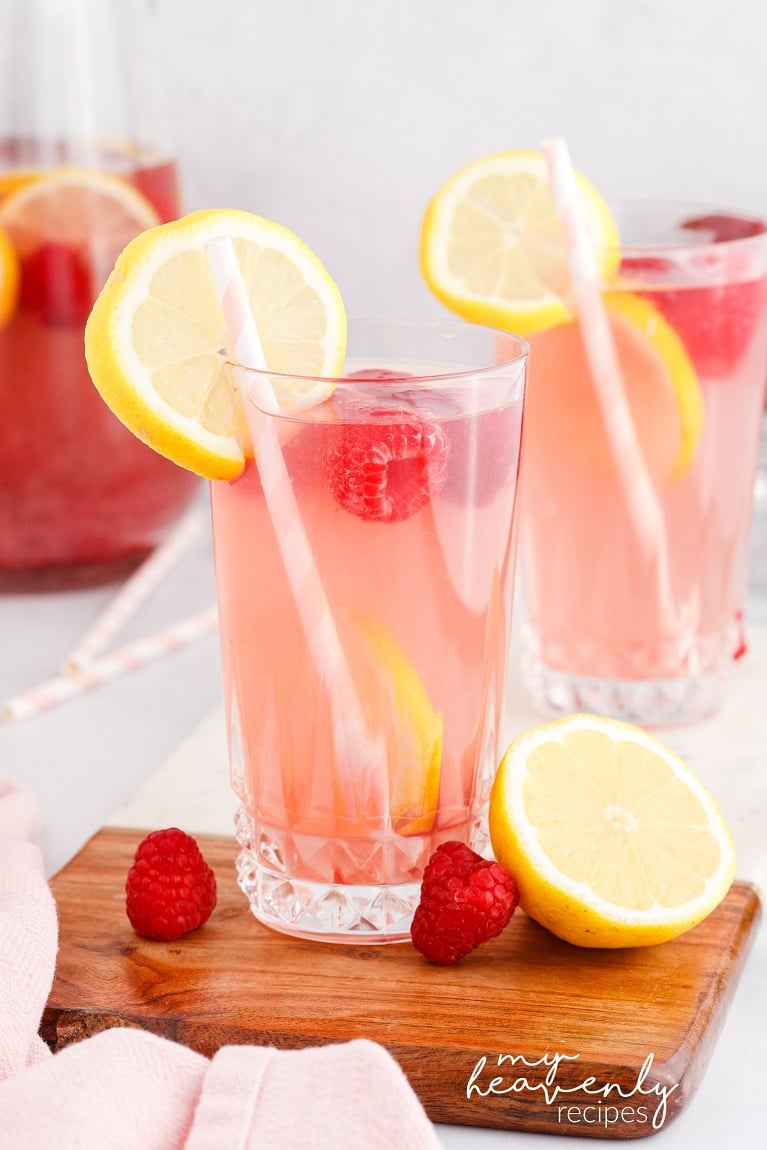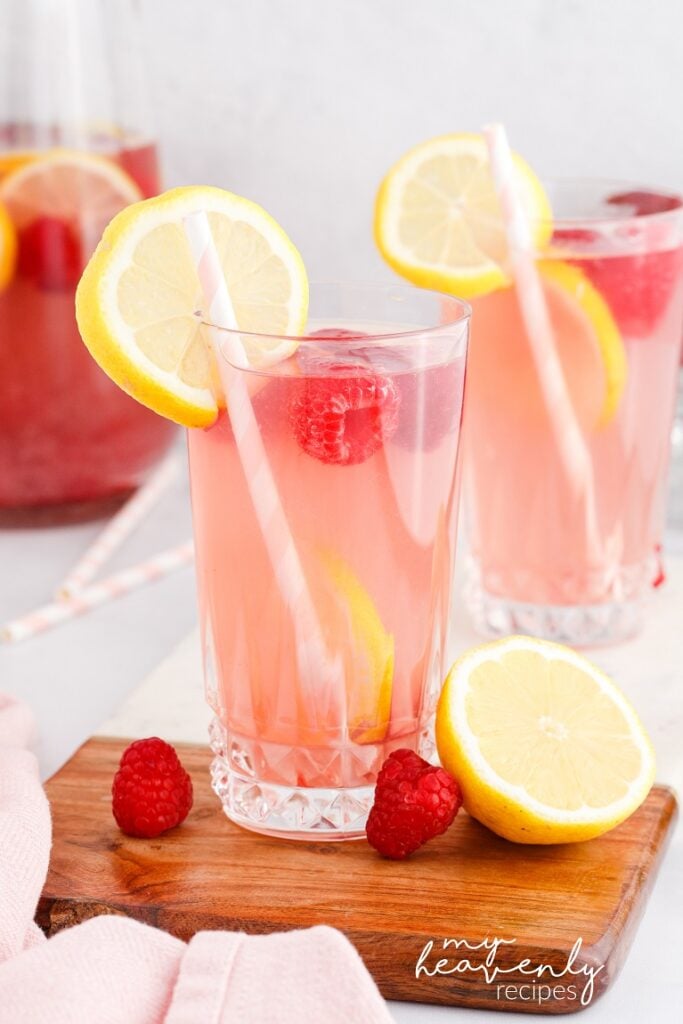 If you're looking for a refreshing delicious cocktail, you must try this moscato lemonade drink! The colors are beautiful and your guests will love it!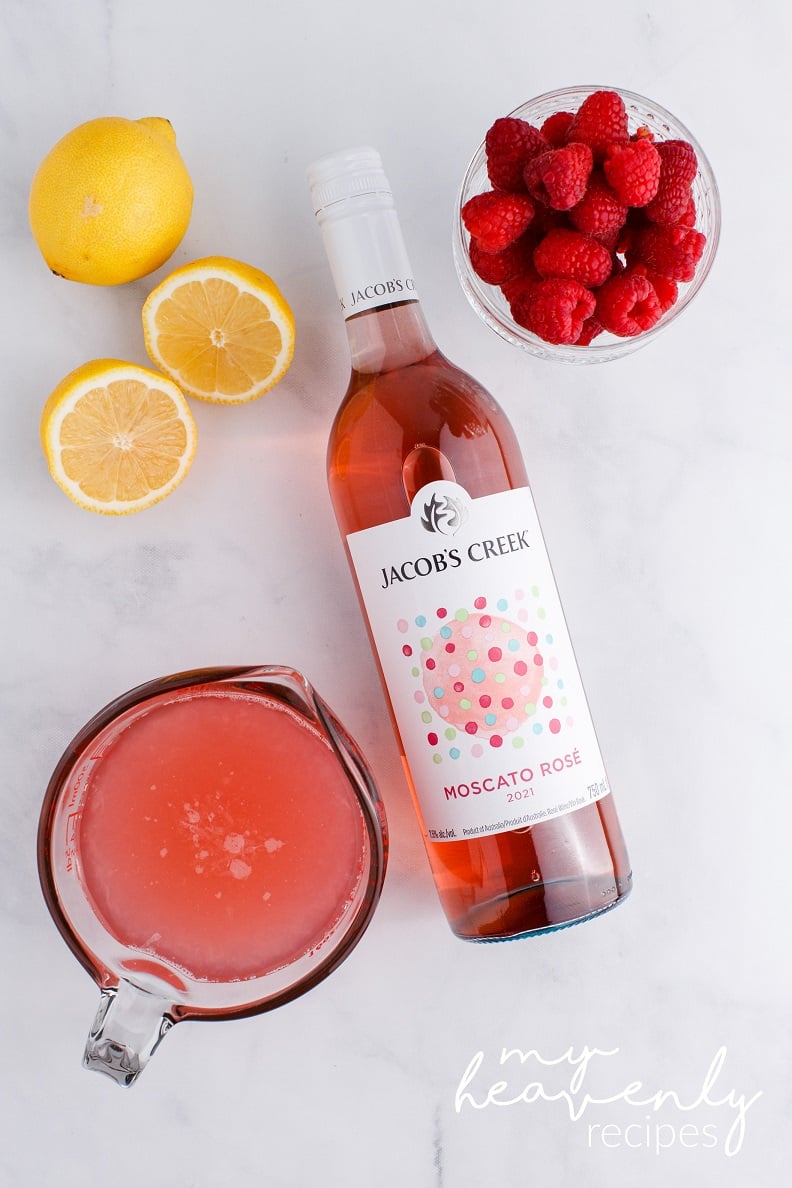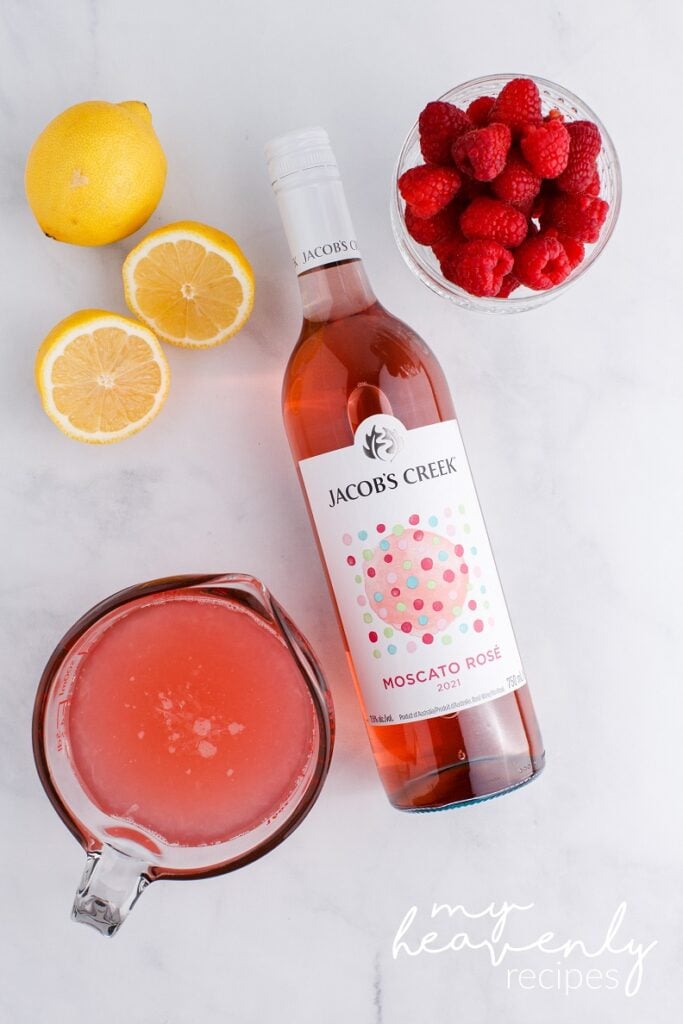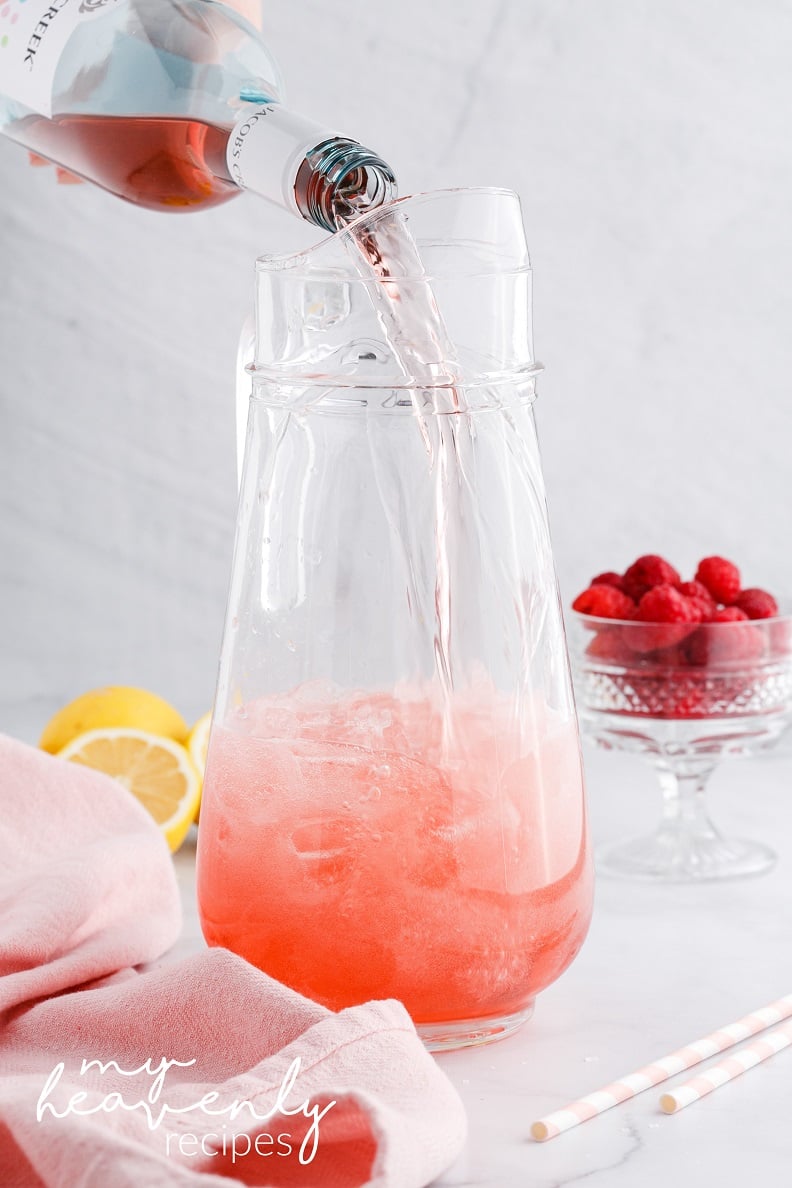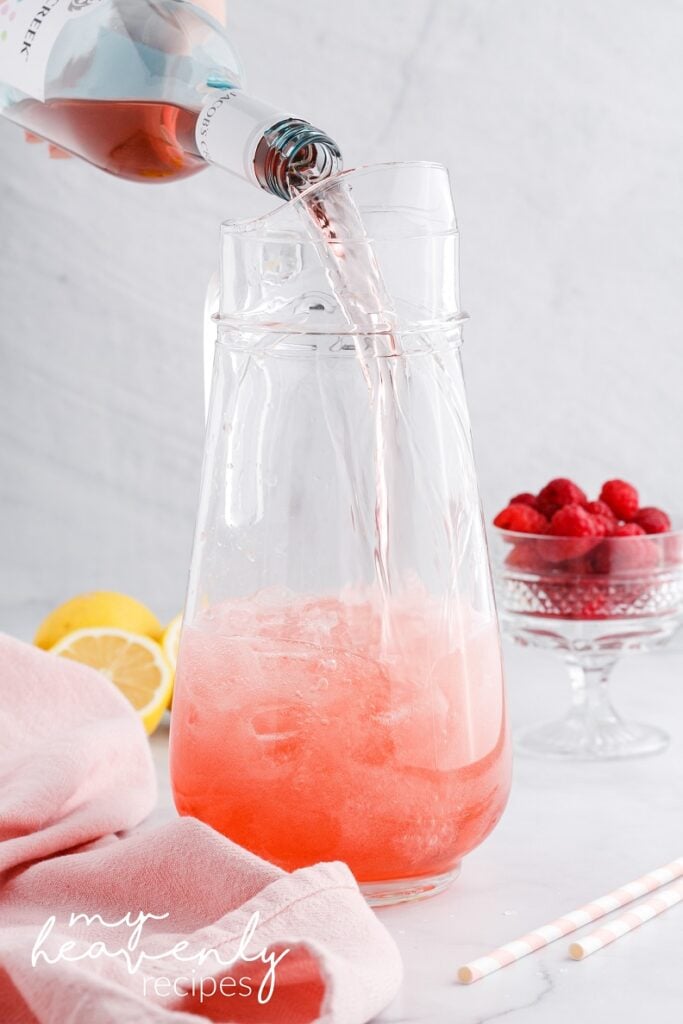 FAQs:
You will need the following ingredients:
Moscato
Pink Lemonade
Fresh Raspberries
Lemons
Ice
You will need the following supplies:
Measuring Spoons in Various Sizes
Measuring Cups in Various Sizes
Large Pitcher or Bowl
Wooden Spoon
Glasses
2. What foods pair well with Moscato lemonade?
This drink pairs well with spicy foods and brings balance to the spicy flavors. You can also enjoy it with salty dishes like Chinese takeout, sushi, or oysters.
3. How do you serve Moscato lemonade? Moscato drinks are best served chilled. The specific temperature depends on the style but chilling it helps soften its sweetness and brings out its fruity and floral notes.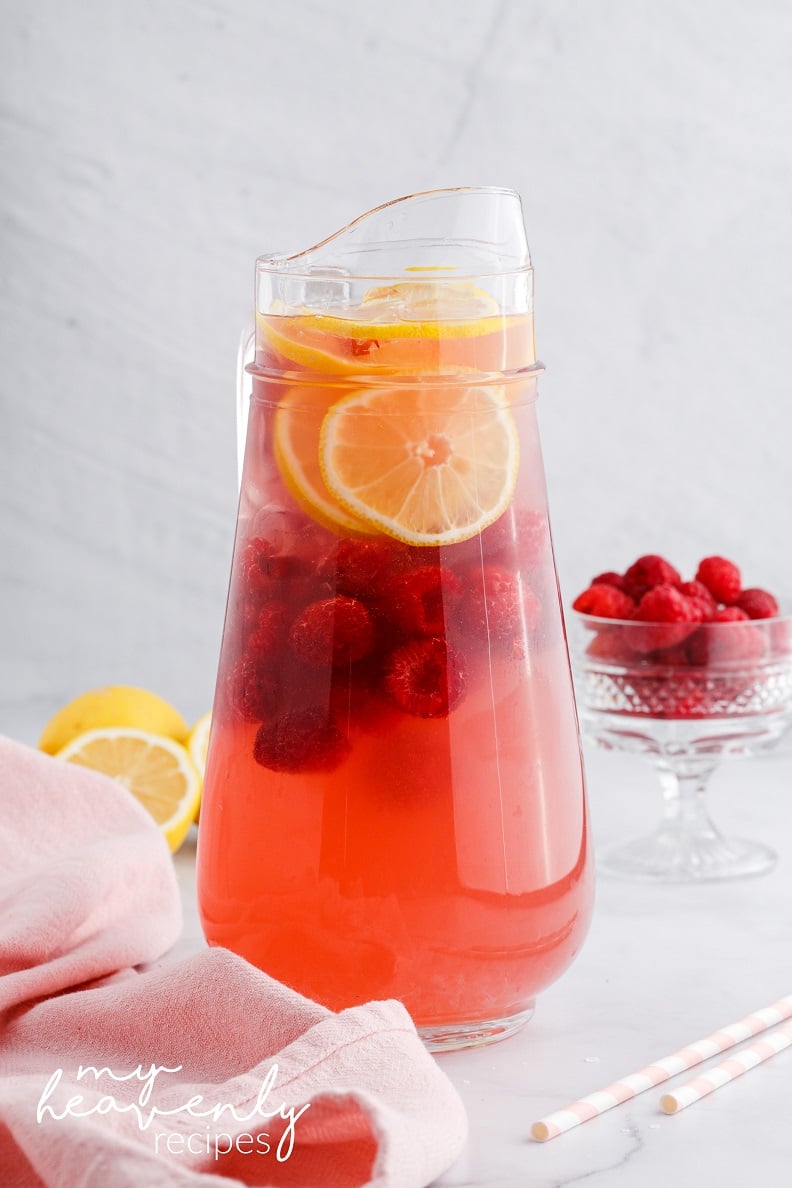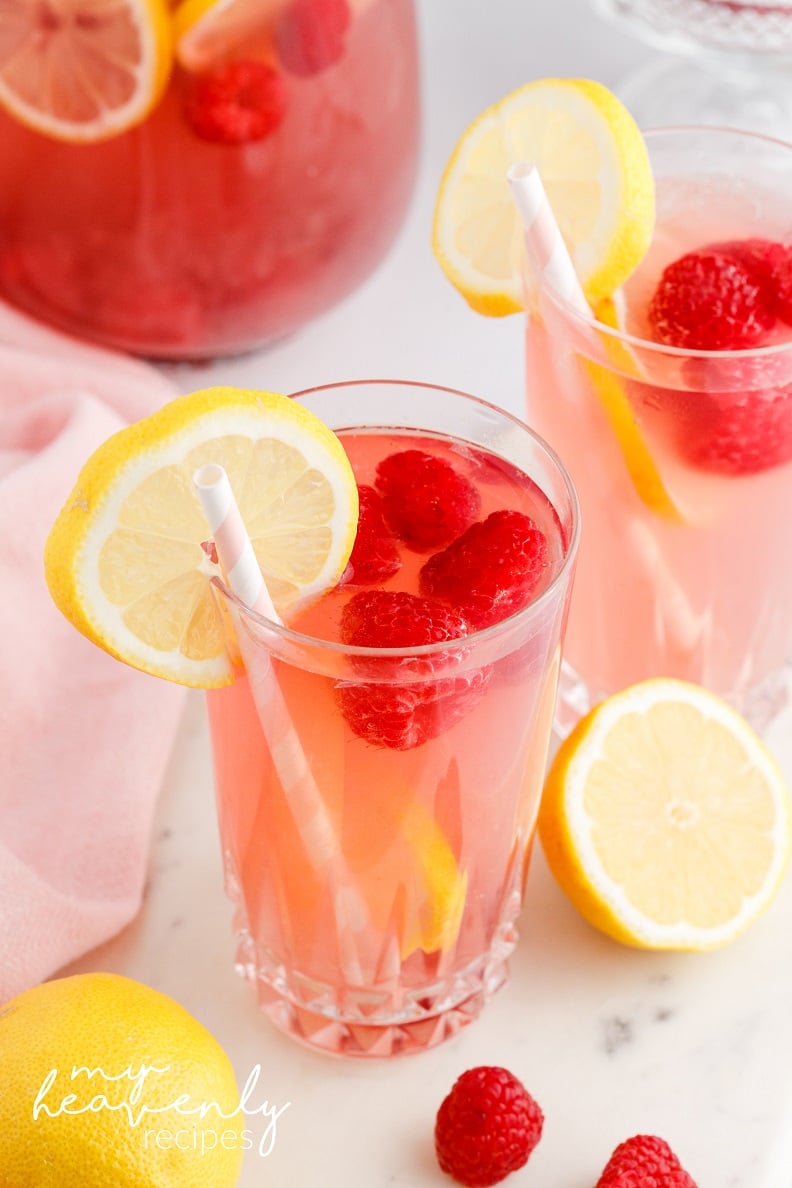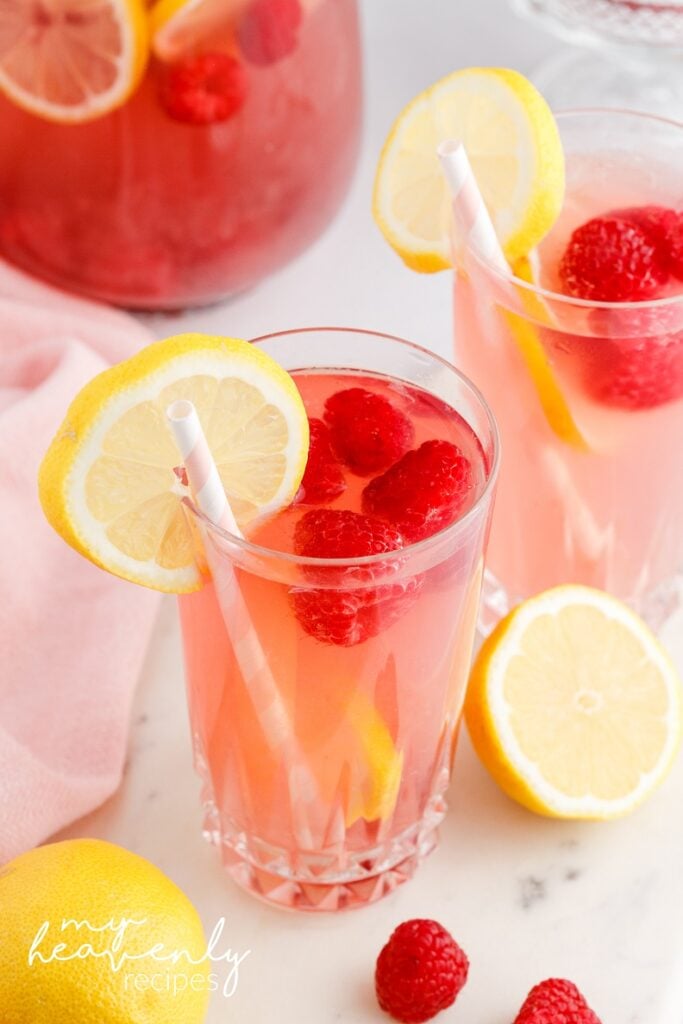 Moscato Lemonade Cocktail
Ingredients
1

bottle of Moscato 750mL

chilled

2

cups

pink lemonade

1 ½

cup

fresh raspberries

2

lemons

sliced

Ice

for serving (optional)
Garnishes:
Lemon slices

Fresh Raspberries
Instructions
Using a large pitcher or bowl pour all ingredients together and stir until combined. If you do not have time to chill your Moscato in advance, you can fill your pitcher or bowl with ice.

Place in the fridge until cool, then serve by filling a glass with ice (optional), pour and garnish with lemon slices and fresh raspberries.