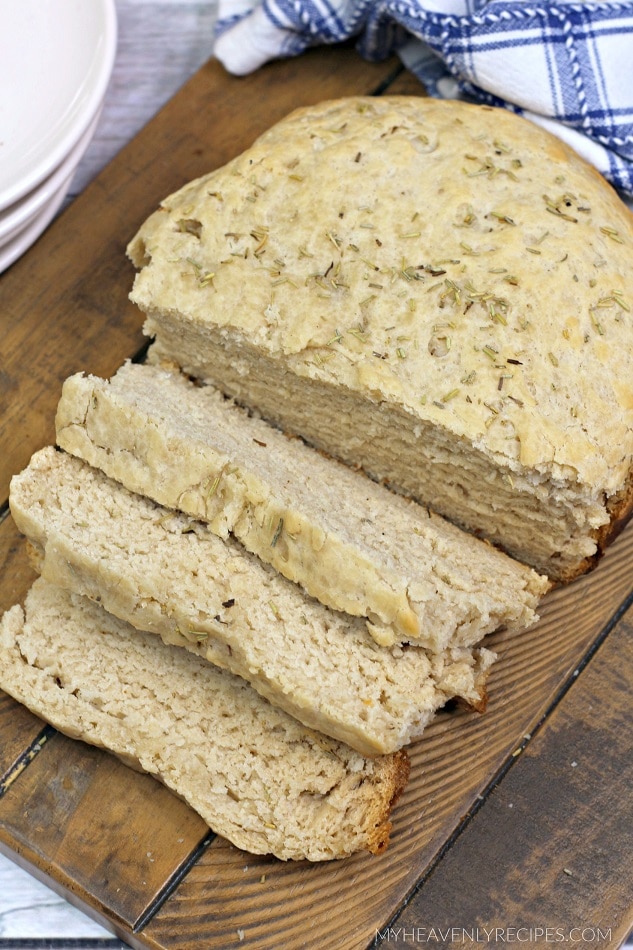 Make some delicious rosemary bread in your crockpot! So easy and it goes great with soups, etc.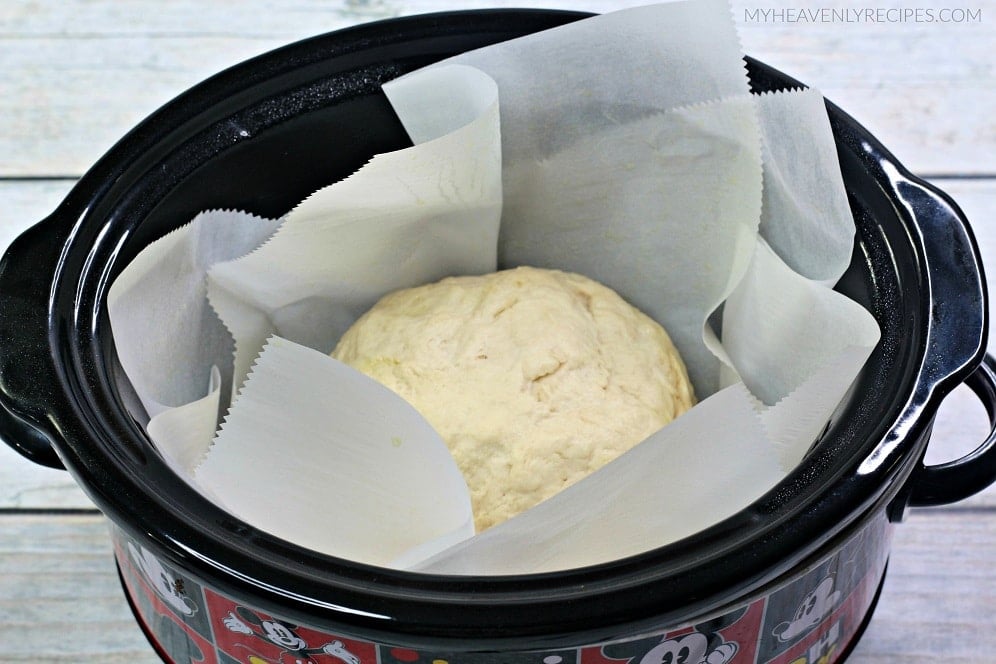 Crockpot Rosemary Bread
Ingredients
3

cups

All purpose flour

1

tbsp.

Dry active yeast

2 ¼ teaspoons

⅓

cup

Sugar

1

cup

Warm water

2

tbsp.

Rosemary

chopped, divided

3

tbsp.

Vegetable oil

1 ½

tsp.

Kosher salt

1

tbsp.

Olive oil
Instructions
In a large bowl, mix together the water, yeast, and sugar.

Allow to everything dissolve.

Let sit for 15 minutes in a warm location.

The mixture should become foamy.

Add in the salt and stir until dissolved.

Add the vegetable oil. And stir to combine.

Now add all of the flour.

Mix with a wooden spoon for a little bit to combine.

Now finish mixing with your hands until it is all combined.

Knead the dough for 5 minutes.

Place the dough in a large bowl that is lightly coated with olive oil.

Cover the dough with plastic wrap and place in a warm area for 45 minutes.

The dough should double in size.

Take 2 sheets of parchment paper and line your crockpot.

Turn the crockpot on high.

Spray the parchment paper with non stick baking spray.

Place the dough into the crockpot and lightly top the dough with olive oil.

Sprinkle Rosemary on top.

Cook on high for 2.25 hours.

Remove from the crockpot and place the bread along with the parchment paper on a baking sheet.

Top with butter and sprinkle more rosemary if desired.

Place in the oven in Broil high for 2 minutes to give the top a golden color and light crunch.