This post may contain affiliate links, read our
Disclosure Policy
for more information. As an Amazon Associate I earn from qualifying purchases, thank you!
Fun Eggnog Dessert Idea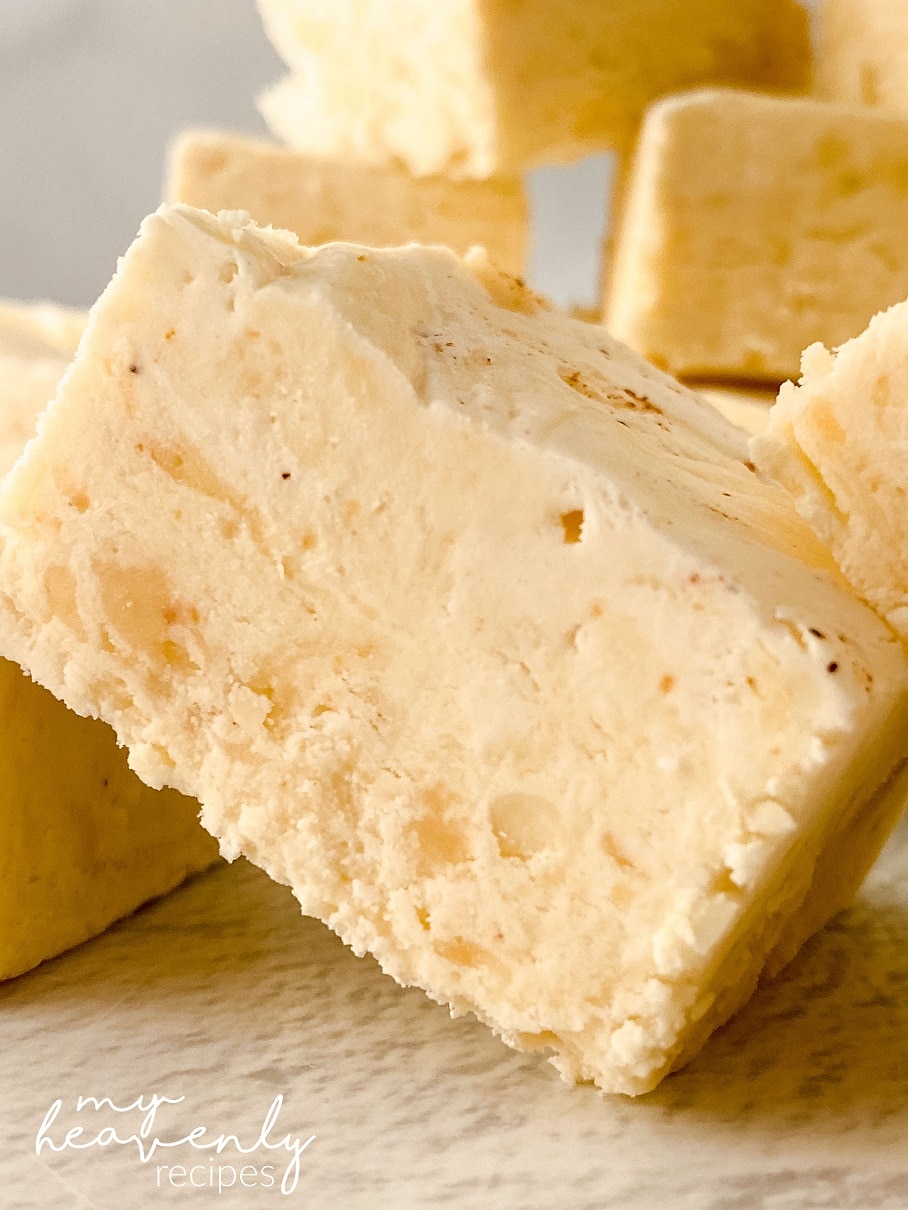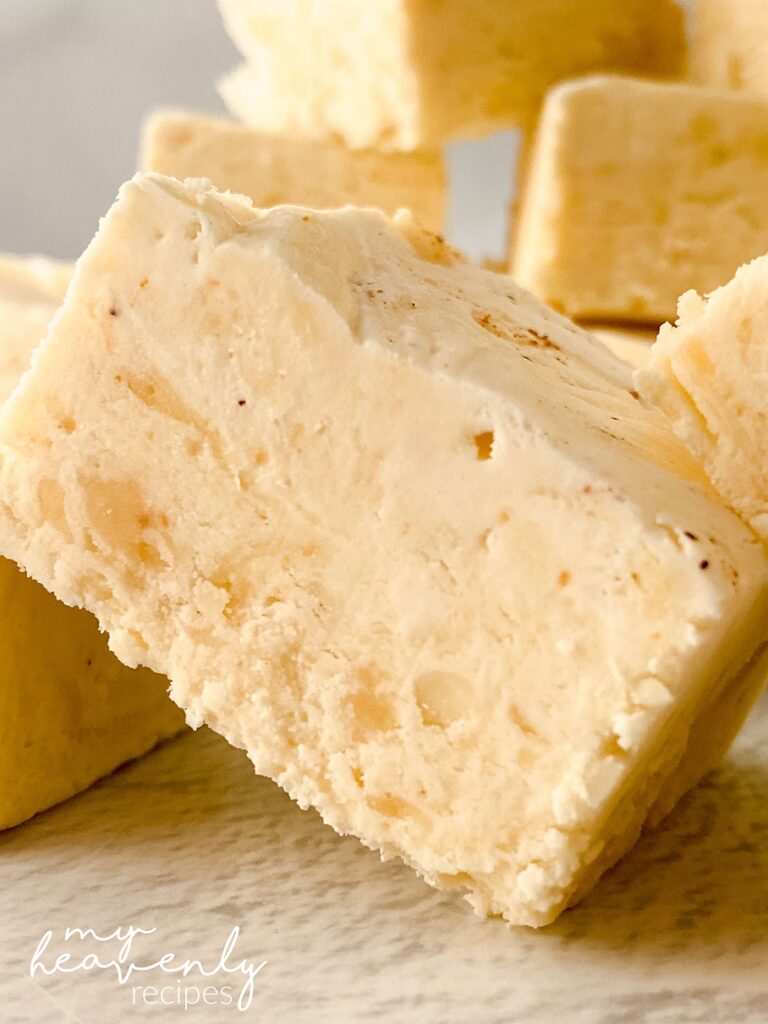 If you're a fan of drinking eggnog during the holidays, you will love this eggnog fudge recipe! It's easy to make and would also make great gifts wrapped up in baggies for neighbors! Also check out our eggnog cookies too!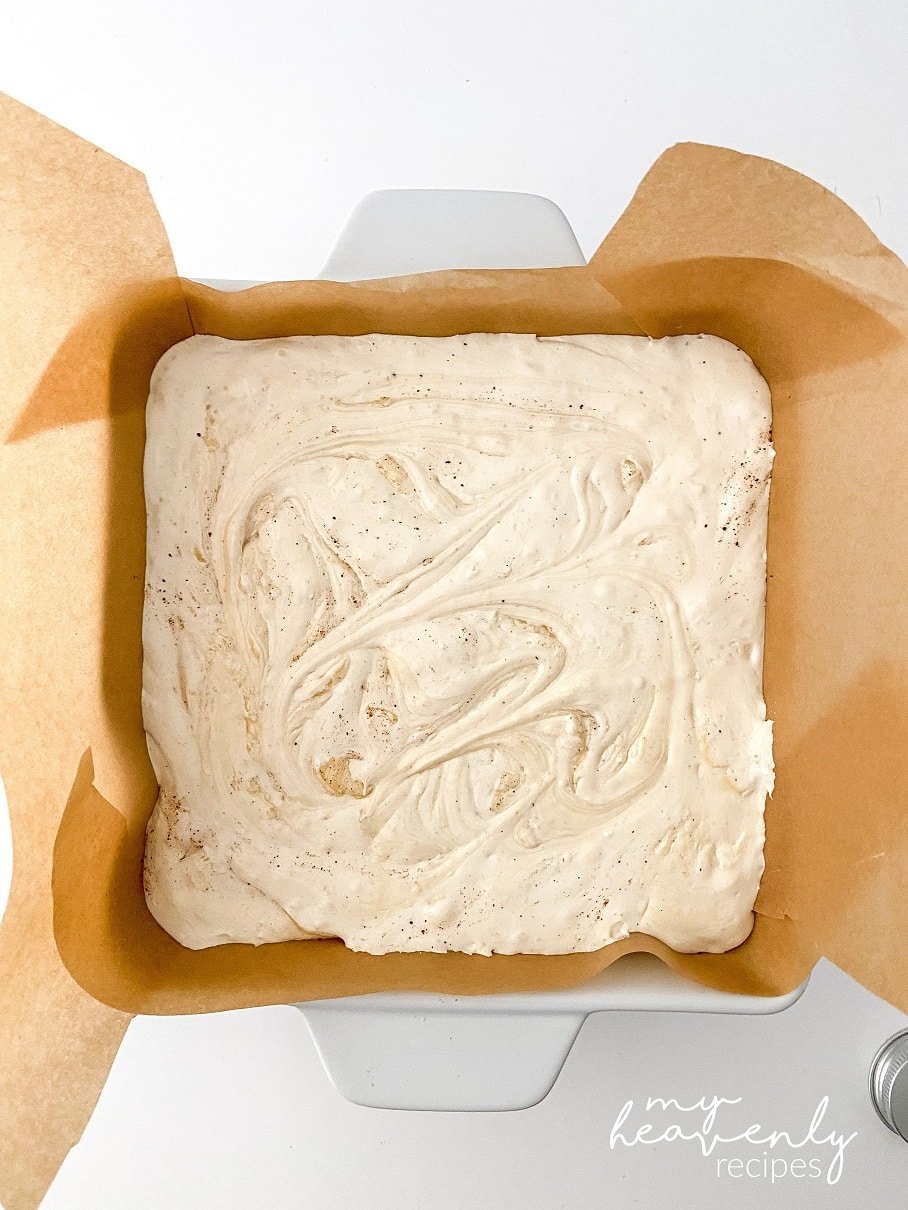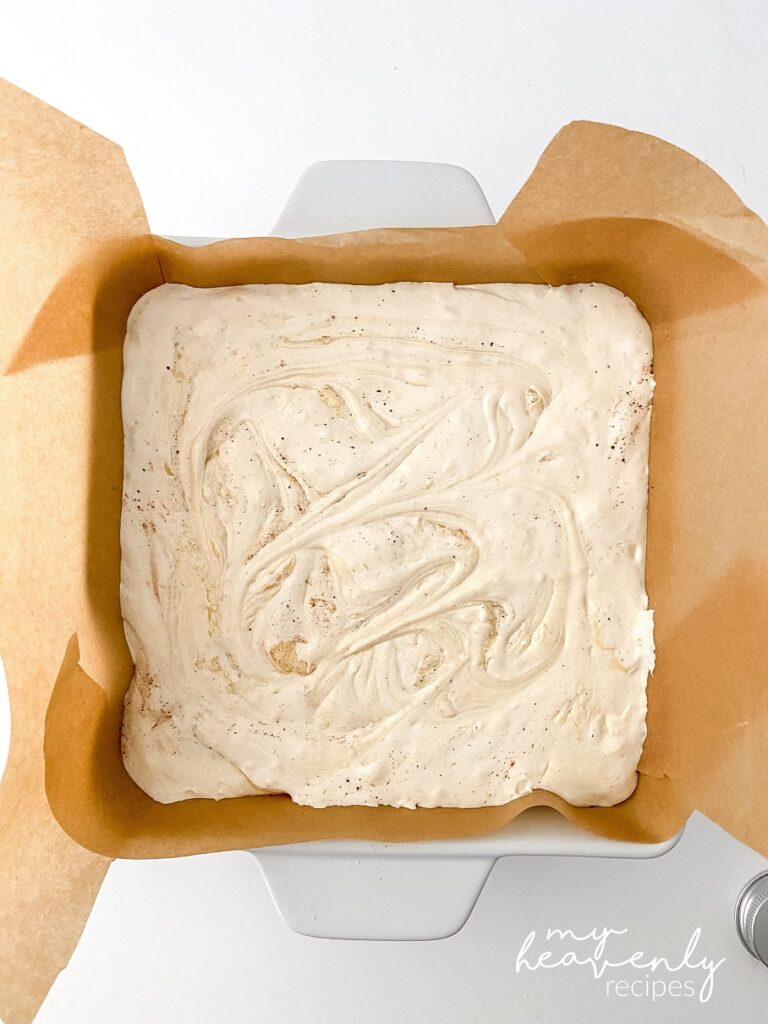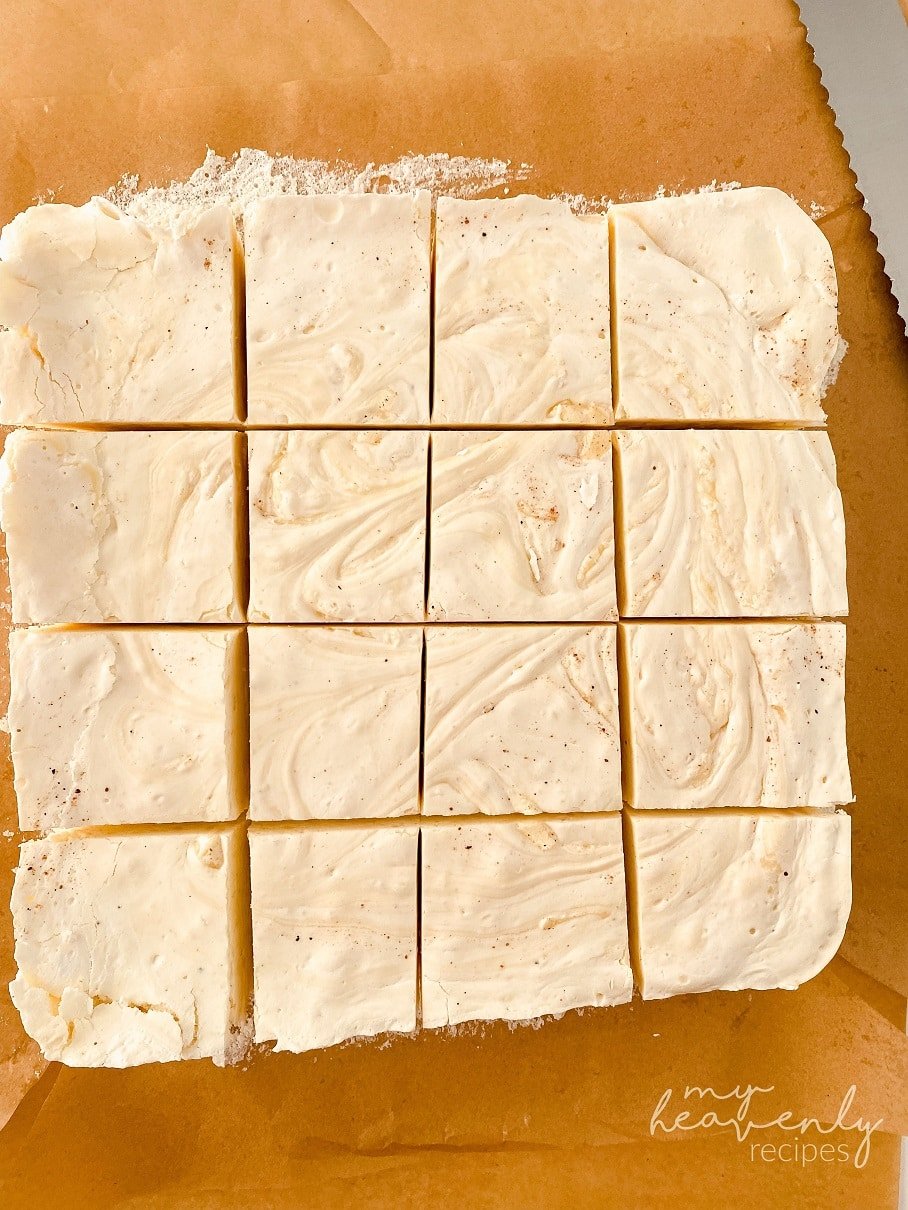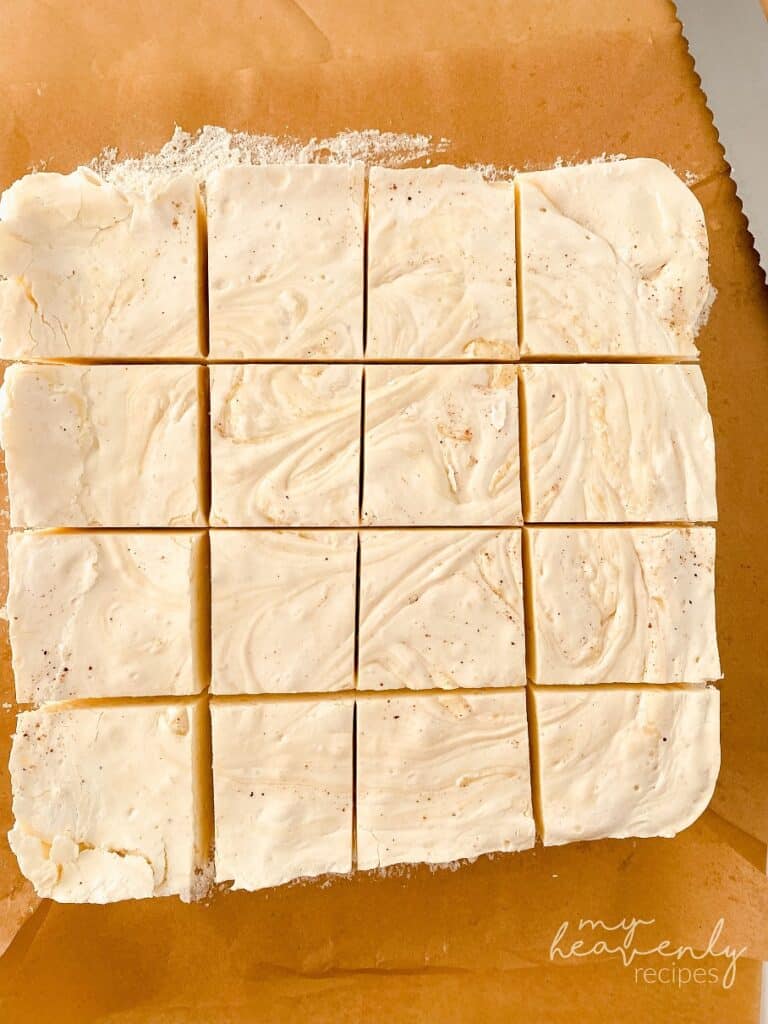 Most people either love eggnog or hate it so just be aware not everyone will enjoy it! haha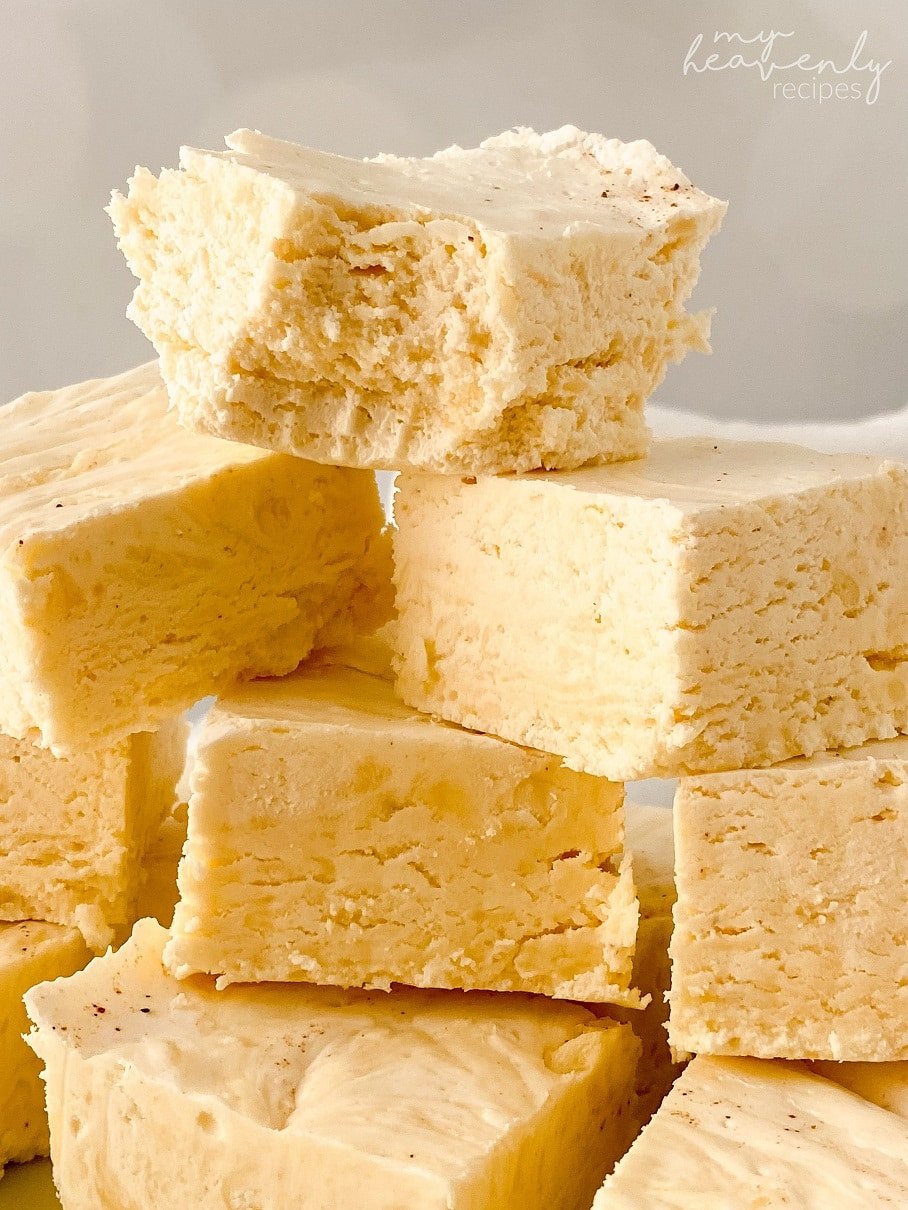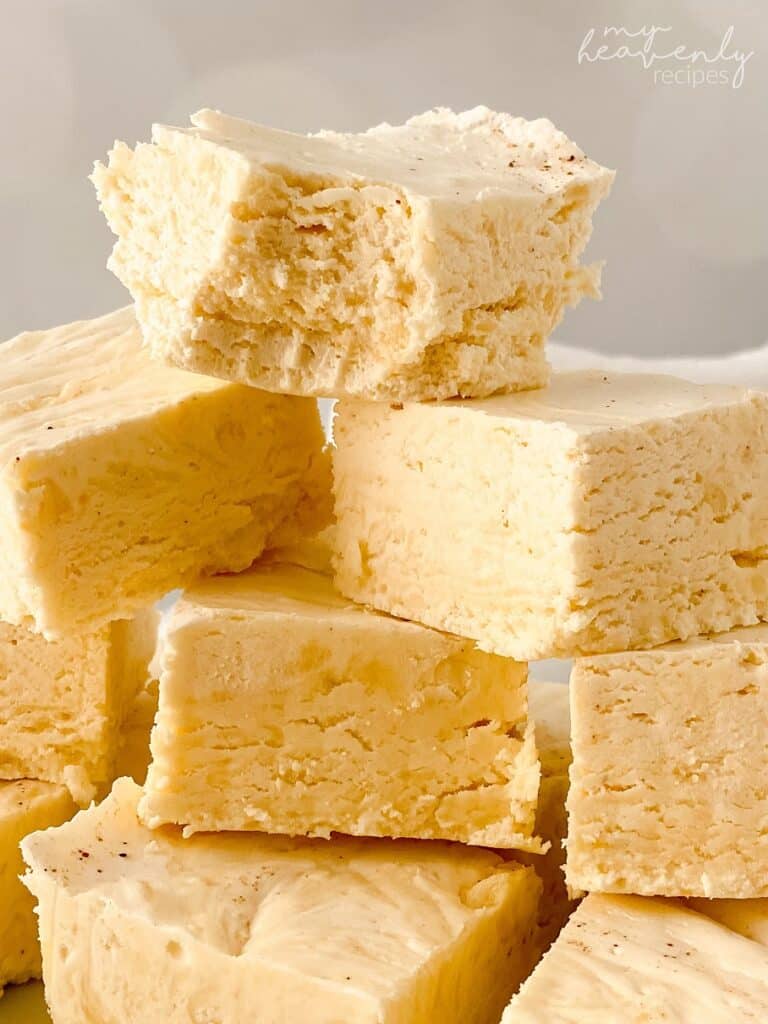 Eggnog Fudge
Ingredients
2

cups

granulated sugar

½

cup

unsalted butter

¾

cup

eggnog

1

Pinch

salt

10½

ounces

white chocolate chips

½

tsp

nutmeg

7

ounces

marshmallow creme

fluff

1

tsp

rum extract

Gel Food Colors
Instructions
Line an 8-inch square pan with parchment paper.

Using a pair of scissors, cut the corners of the fitted parchment paper. Guide the pieces of parchment behind one another to fit into the pan.

Combine sugar, butter, eggnog and salt in a medium sized sauce pan. Bring to a boil over medium high heat. Stir constantly, to prevent from burning.

Boil until sugar is dissolved (about 8-10 mins).

Use a candy thermometer and remove once it reaches 230 (or once the bubbles pop slowly). Remove from heat.

Stir in white chocolate and nutmeg until its smooth(If it cools off too quickly, return pot to stove and stir over low heat).

Lastly stir in marshmallow crème (fluff) and rum extract. Let cool at room temperature about an hour.

Then place in the fridge overnight (7-8 hours) to set. Cut into12squares.For cubes, cut the squares into 4 squares

Store in an airtight container.