This post may contain affiliate links, read our
Disclosure Policy
for more information. As an Amazon Associate I earn from qualifying purchases, thank you!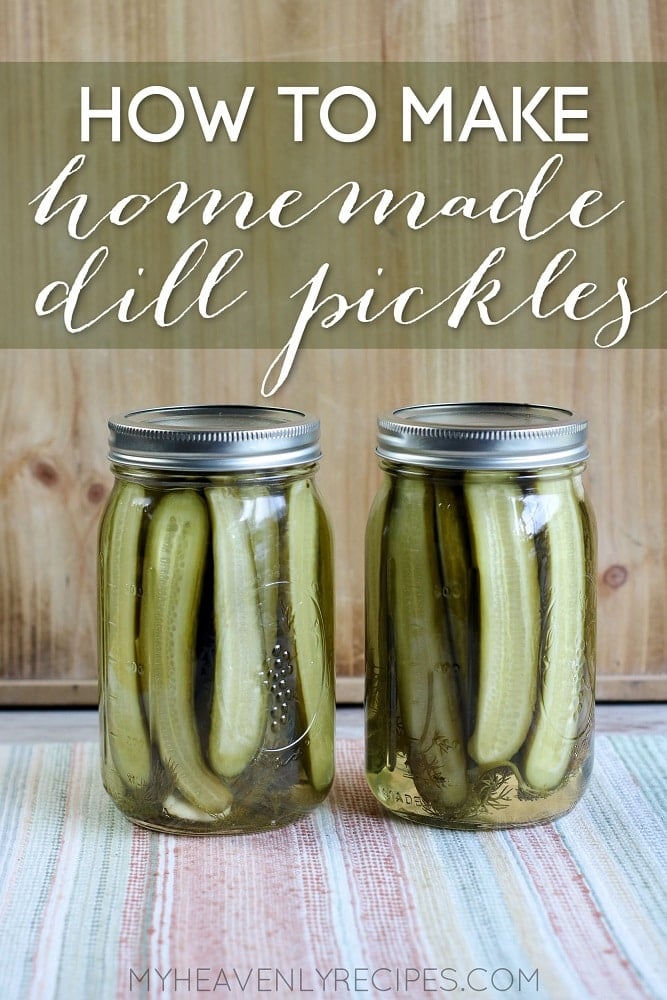 Best Dill Pickle Recipe to Make at Home
There's nothing better than homemade dill pickles to pull out of the fridge! Here's my easy recipe to make canned dill pickles at home…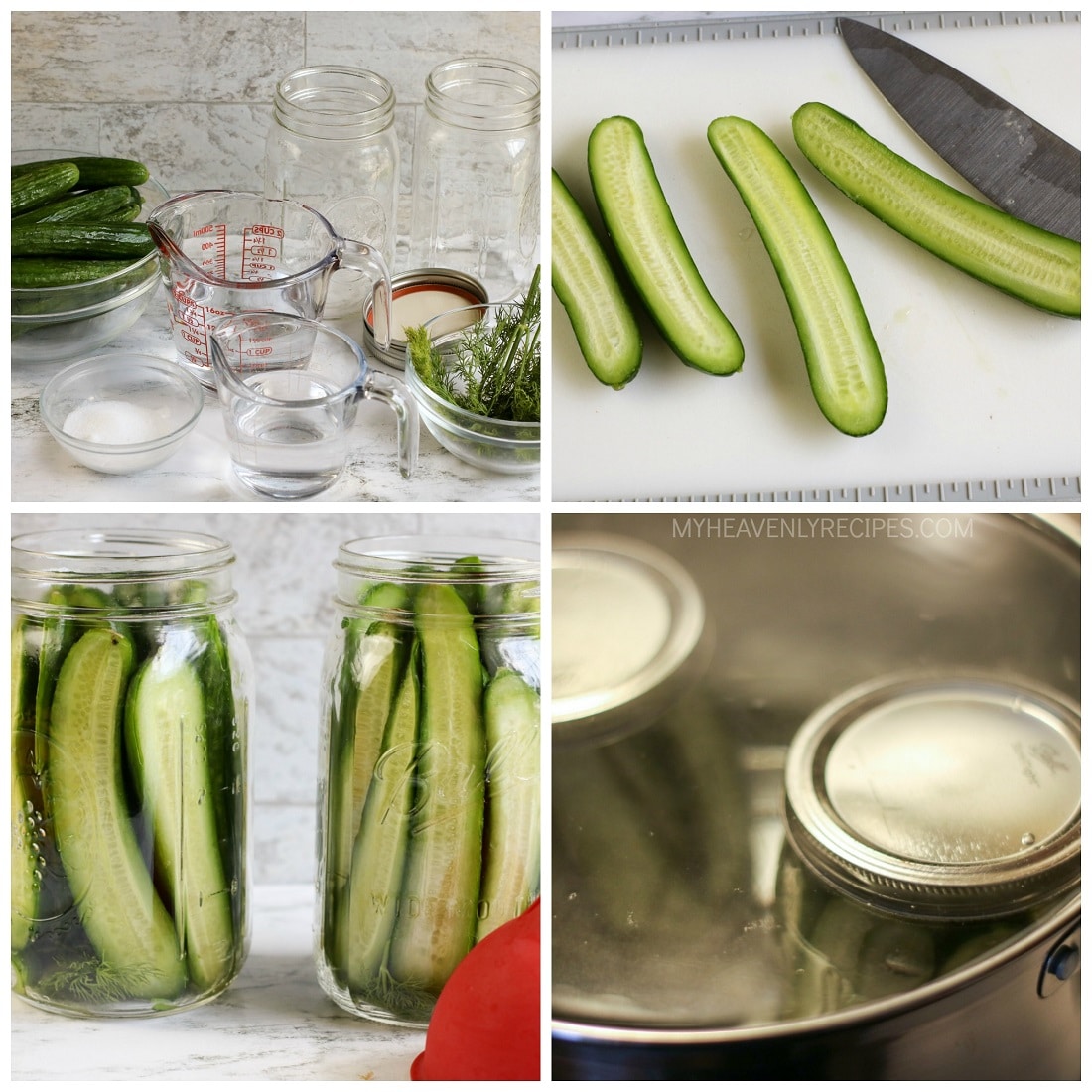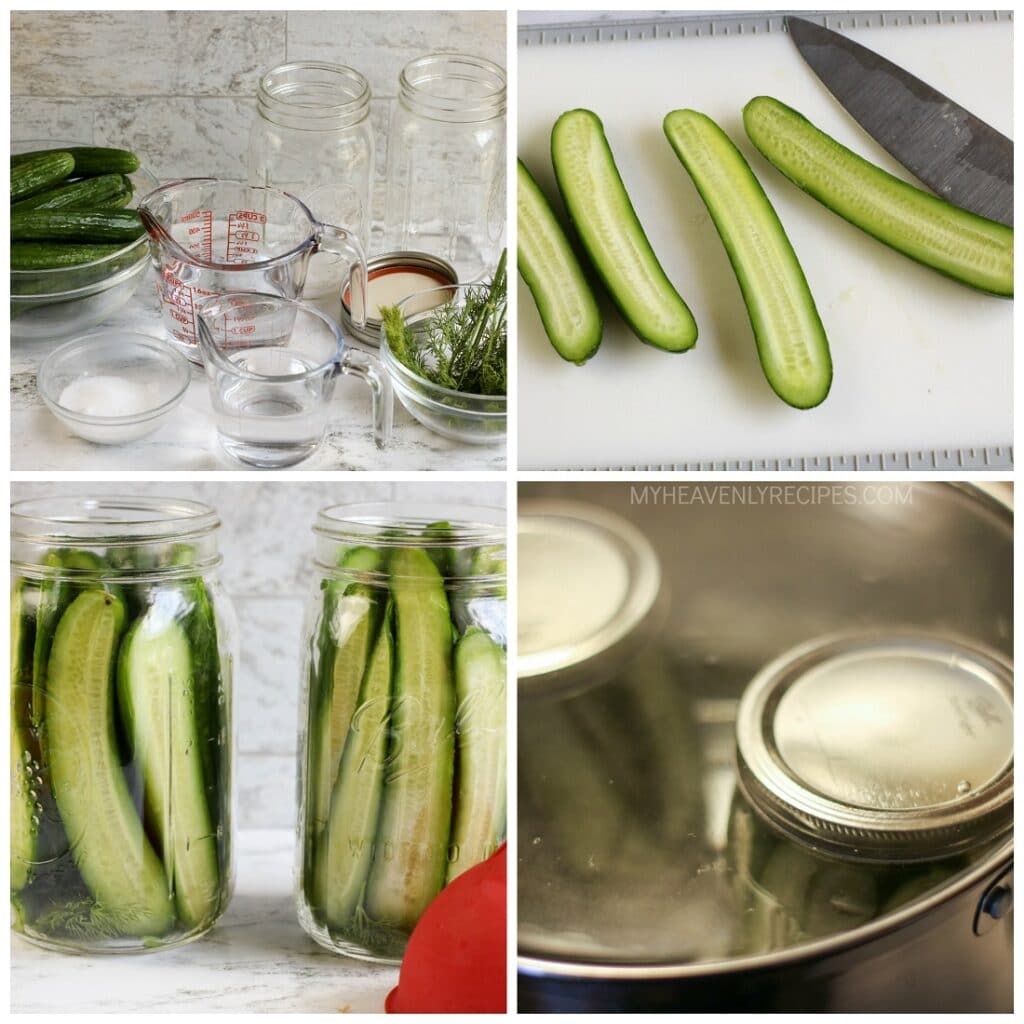 So fresh and delicious! Follow my directions below to make these.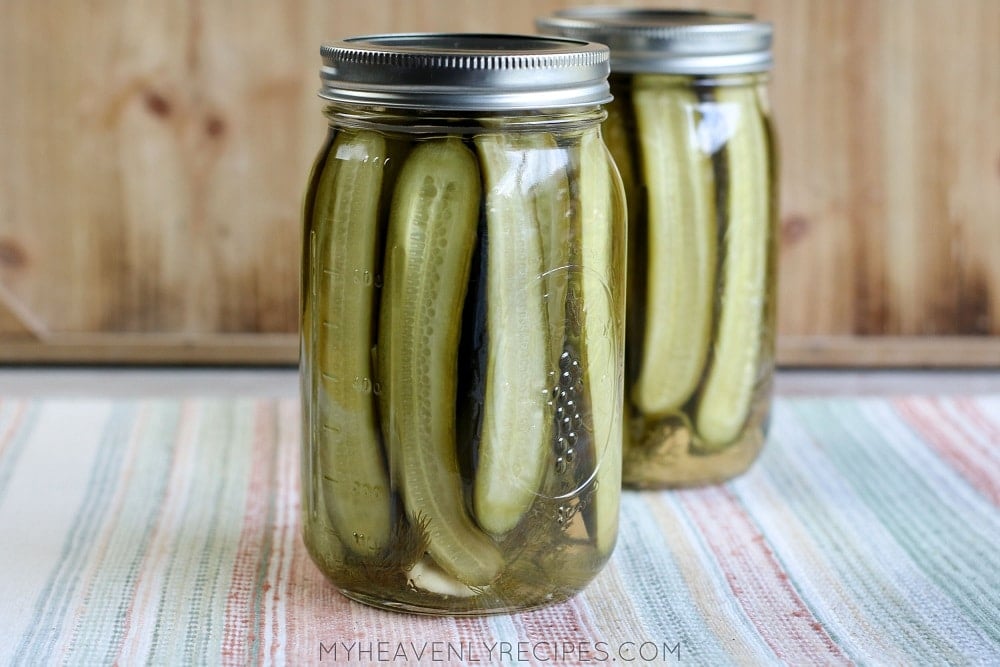 Homemade Dill Pickles
Ingredients
2 ½

cups

water

1 ⅓

cups

white vinegar

½

cup

canning salt

2

tablespoons

sugar

if not using sugar, reduce the salt to ¼ cup

2

pounds

salad or mini cucumbers

halved lengthwise

4

dill sprigs

4

garlic cloves

peeled and smashed
Instructions
In a medium pot, bring the water, vinegar, and salt to a boil. Boil for 5 to 10 minutes. Remove from heat and allow to cool slightly.

Warm the quart jars by filling with hot water and then remove the water.

Place two dill springs and two garlic cloves in each jar.

Pack the cucumbers into the quart jars, leaving ½ inch between the top of the cucumbers and the rim of the jar.

Carefully pour the warm vinegar into the jars, covering the cucumbers but leaving space. Do not fill the jars to the rim with the vinegar mixture.

Using a bamboo skewer or by tapping, remove air bubbles from the jar. Wipe the rims of the jars and attach the lids and bands.

Settle the jars in a standing position in a large stockpot or canner. Cover completely with water. Put the stockpot over medium heat and bring to a boil. Cook the jars for 15 minutes.

Using silicone tongs or a jar lifter, remove jars from the stockpot and place on a towel to cool completely before storing. The lids may pop as the jars cool.

If the lids do not seal completely, place the jars in the refrigerator and eat within one week.