This post may contain affiliate links, read our
Disclosure Policy
for more information. As an Amazon Associate I earn from qualifying purchases, thank you!
Alright friends! I'm sharing with you my execution for my Playroom Makeover…are you ready?!?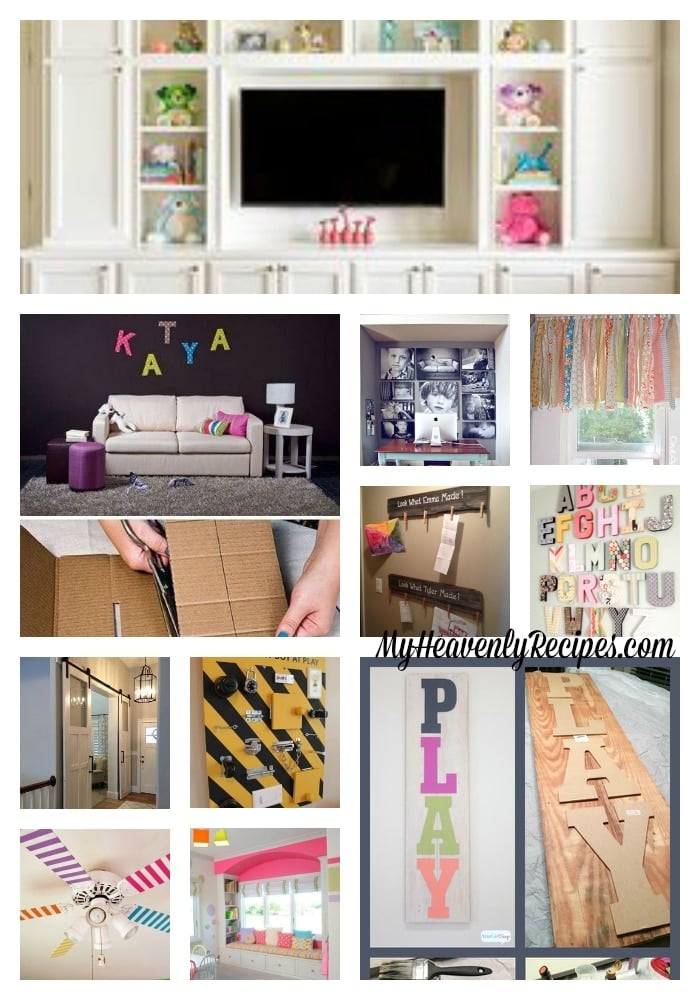 UPDATE: Come check out our Playroom Makeover here! It's FINALLY done and a few changes have been made since so I'll have to give that post a update on our Playroom Ideas I've added since!
As some of you may know I work with Leanne Lee, aka Diva of DIY, over at DivaofDIY.com. I help her to write her projects even though we are several hundred miles apart! I honestly love her and have yet to meet her in person, but, we are two peas in a pod and get along great on the phone and online.
Leanne lives in Kansas City, MO with her Husband and three boys. By day she is a contractor and has owned her overly successful business, Rekindled Spaces, for the past 15 years. By night she is a upcycler and loves to do DIY projects that are inexpensive, but, yet beautiful. She's been on Restaurant Impossible twice and has done some amazing work.
It's due to working with her for almost a year that I've learned how to execute big projects like this. Typically I would just do what I see and don't really have a game plan. I just go with the flow as I have ZERO patience! So I decided to share with you my Playroom Makeover Plan and then share with you the projects I'm executing as I go.
So the first thing I did was went to Pinterest for my inspiration. Once I saw what needed to be done then I went ahead and made a list….
PURCHASE
Built in with Desk – 90″ Kitchen Cabinet or Wardrobe (Ikea) or Kitchen Cabinets
Built in Seat under Window – Billy Bookshelf (Ikea) $49-79 depending on height
Canvas of all 3 kids faces at 1 year old
DIY
Paint Letters and Glue to two pieces of wood
Kids Play (locks, door, door knob, etc.)
3 Kids Artwork (Look What NAME Made)
Now I can clearly see what it is that I need to be on the lookout for to purchase. If you know me I'm pretty damn frugal and won't pay retail. I've also found a LOVE for Home Recyling Centers. It's like a scavenger hunt for household, furniture, appliance type stuff. You just NEVER know what you are going to find and the prices…. well they are AMAZING! You receive fabulous gently used pieces for pennies on the dollar….that's how I am able to "ball on a budget" folks!
You can follow MyHeavenlyRecipes.com for our latest DIY projects and yummy recipes on Facebook, Twitter, Pinterest and Instagram.