This post may contain affiliate links, read our
Disclosure Policy
for more information. As an Amazon Associate I earn from qualifying purchases, thank you!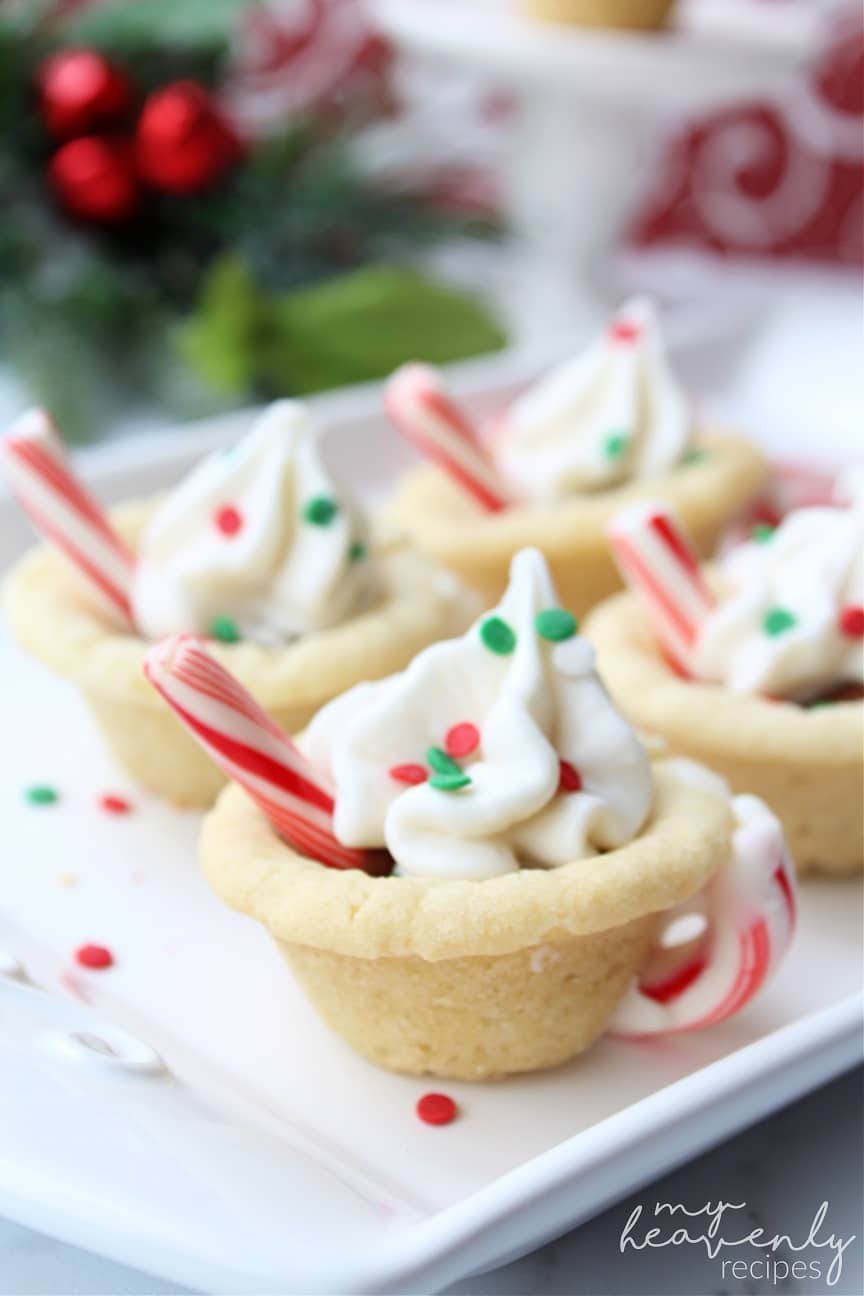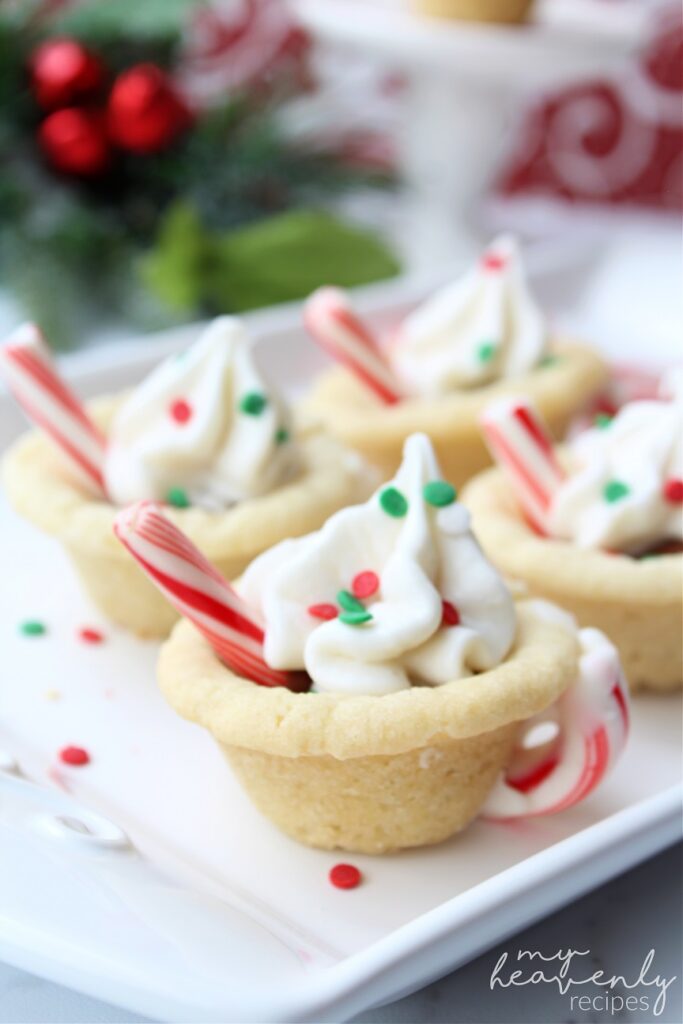 Make little hot cocoa cookie cups using reeses peanut butter cups inside! This makes them 10x better!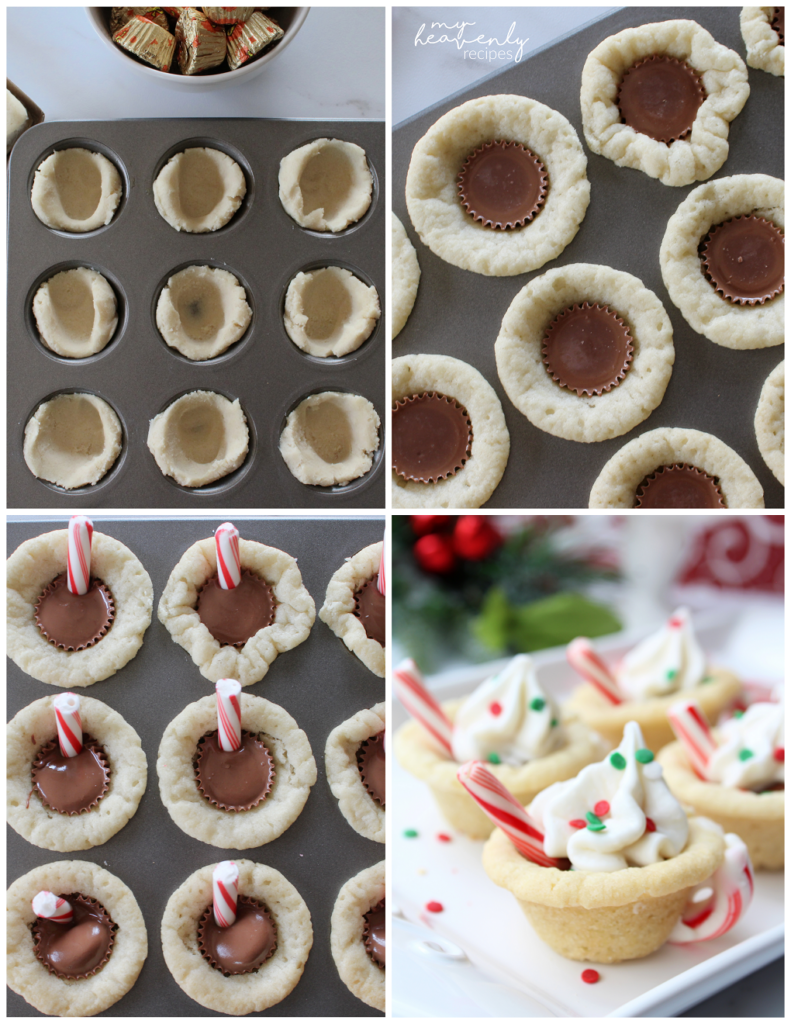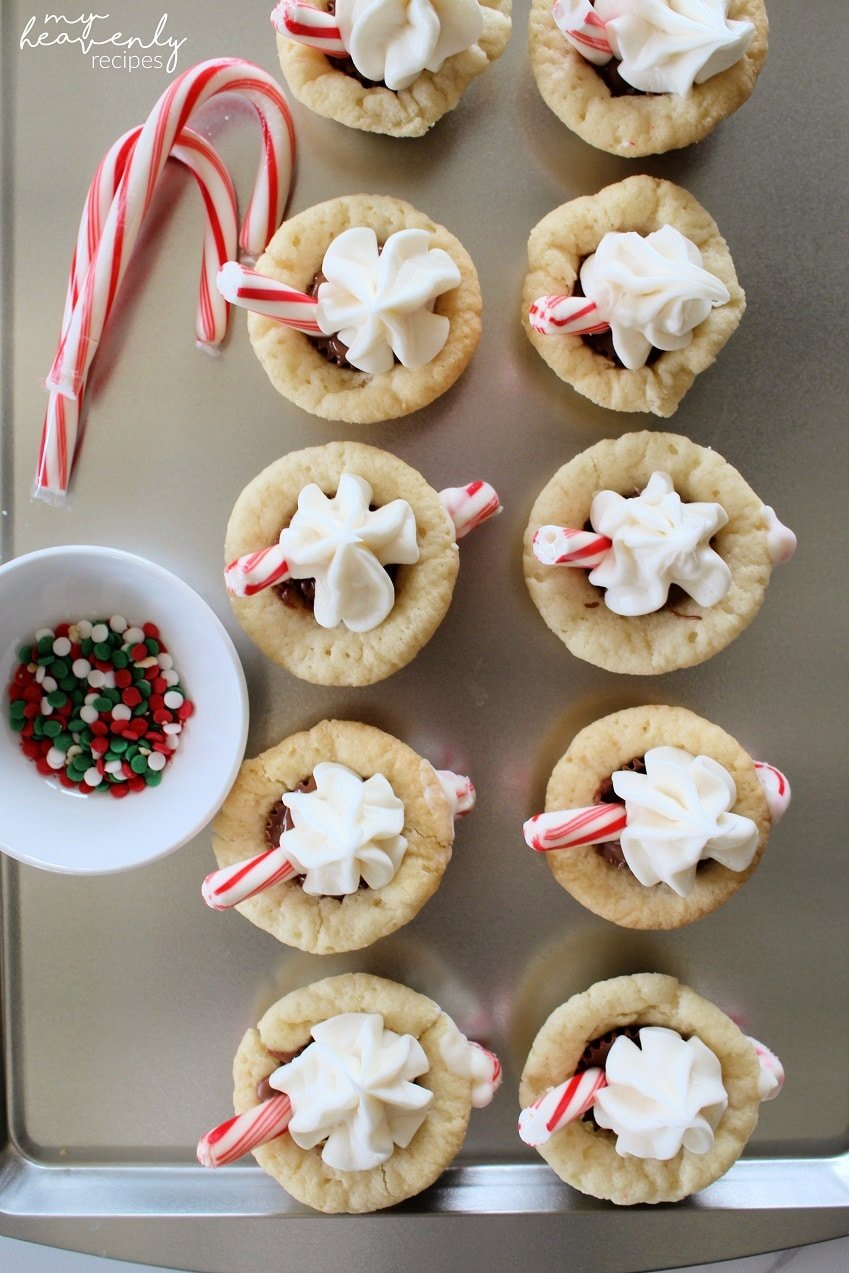 Reeses Hot Cocoa Cookie Cups
Ingredients
Store bought sugar cookie dough

24 cookies

24 mini Reese's cups

1 cup white chocolate chips

24 mini candy canes

1 tub white icing

Holiday sprinkles
Instructions
Preheat the oven to 350°F and grease a mini muffin pan with non-stick spray.

Break apart the cookie dough and place cookie dough into each well of the pan, use the back of a tablespoon cup or your fingers and make a small well in the middle of the cookie dough.

Bake for 13 minutes or until golden brown.

While the cookies are baking, unwrap the mini Reese's cups and using a serrated knife cut the mini candy canes. Carefully cut the hook of the mini candy cane to make the "handle" of your cookie cup. Save the remaining part of the candy cane to be used as the "stir stick".

Remove the cookies from the oven and place a mini Reese's cup into the middle of each cookie. Then once slightly cooled, place the candy cane stir stick into the mini Reese's cup.

Place mini muffin pan and cookie cups into the freezer for about 10 minutes to allow the Reese's to harden back up and it makes it easier to remove the cookies from the pan.

Once the cookies are fully cooled, melt the white chocolate in a small microwavable bowl. Use the "glue" to place the candy cane "handles" on the side of the cookie cup. Repeat for all cookie cups, set them aside to dry for about 10 minutes.

Once your handles are dry pipe white frosting onto the top of each cookie cup and top with holiday sprinkles.