Fun Halloween Cocktail to Make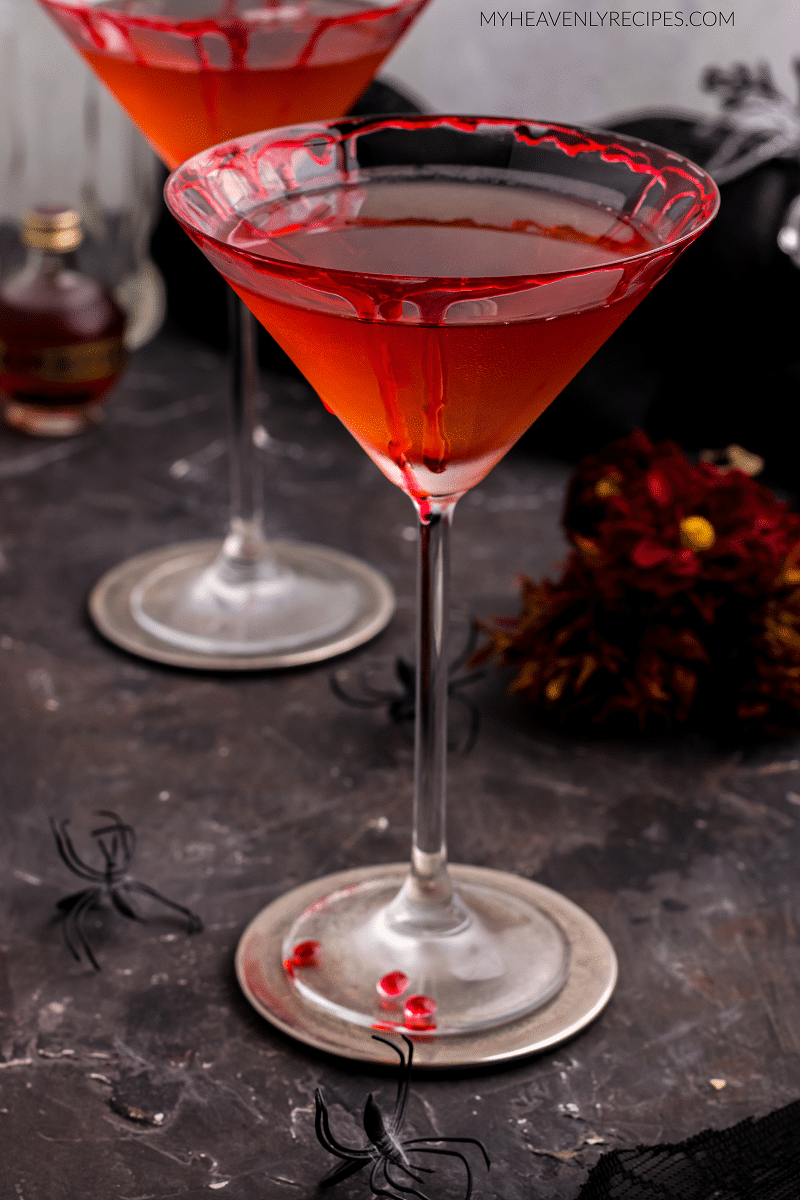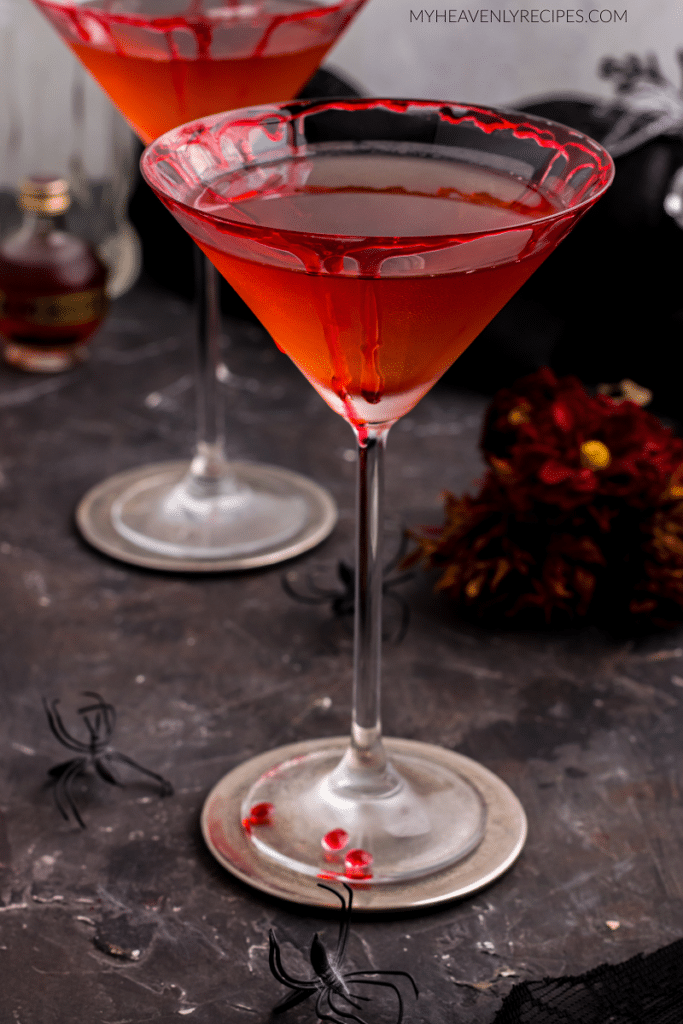 Make a fun bloody looking Halloween cocktail this year…a vampire kiss! Not only does it taste good but your guests will go crazy for them on a platter! Make sure to also make our witches brew cocktails too!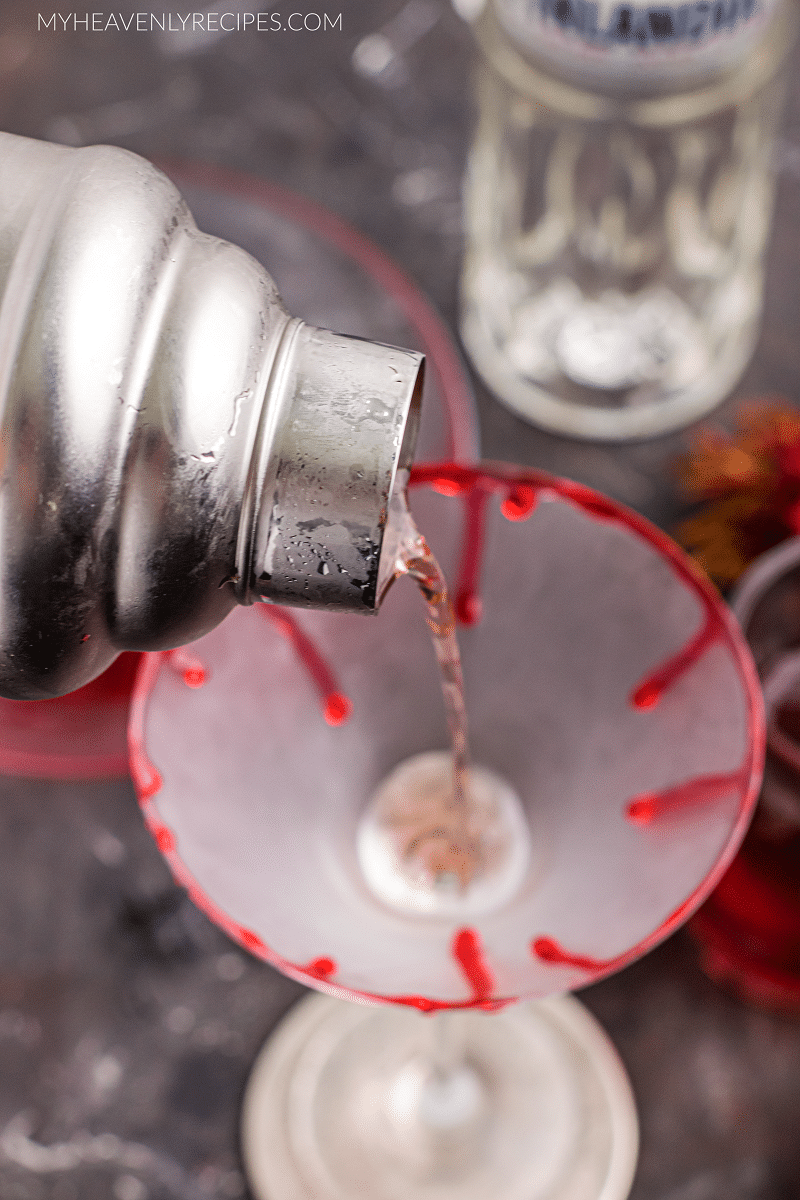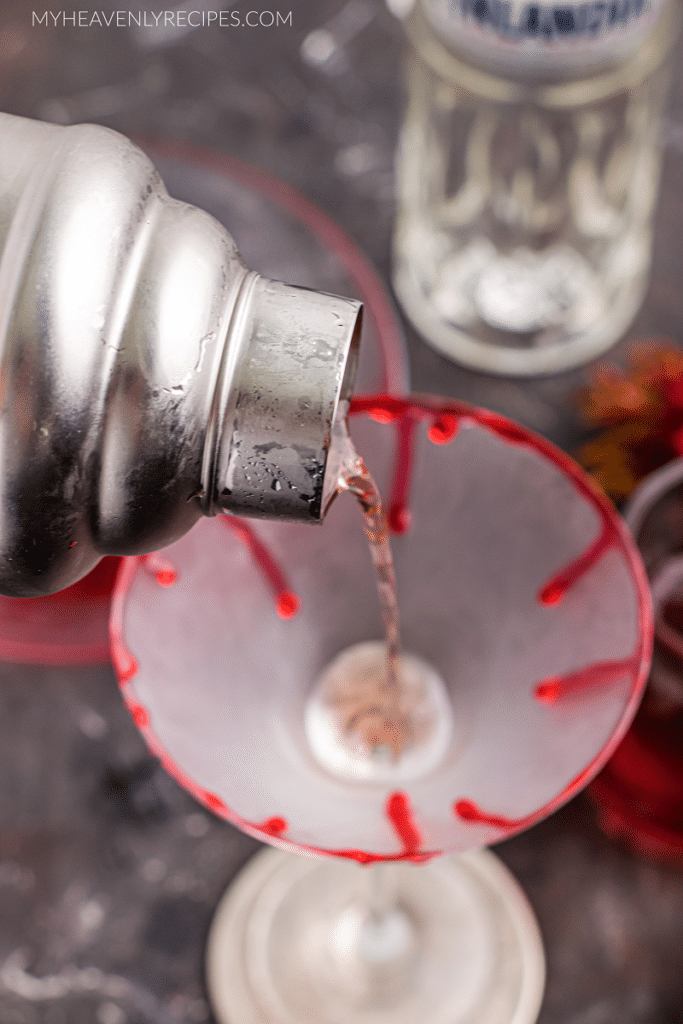 Recipe Success Tips
● If you would like more of the Chambord flavor you can increase it to a full ounce. I suggest tasting it first and then adding additional liquor if desired.
● Resist the urge to coat the glass with too much of the "blood" it will run down the glass and make a big mess. Lightly coating the glass will still give a stunning effect without the mess. Chilling helps to set the "blood" and stop it from moving too quickly.
● Serve the cocktail with cute Halloween cocktail napkins to catch any drips if necessary.
● For a signature drink, prepare glass rims in advance on a tray in the refrigerator and shake cocktails on demand.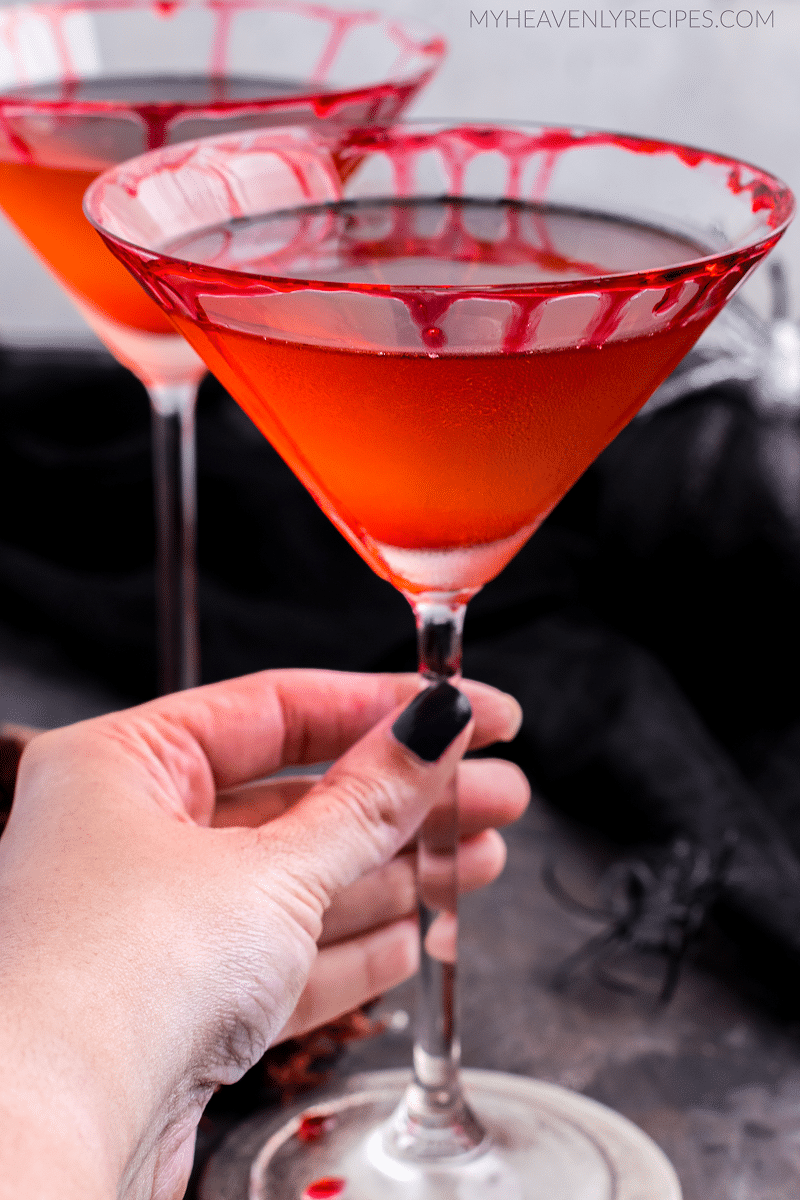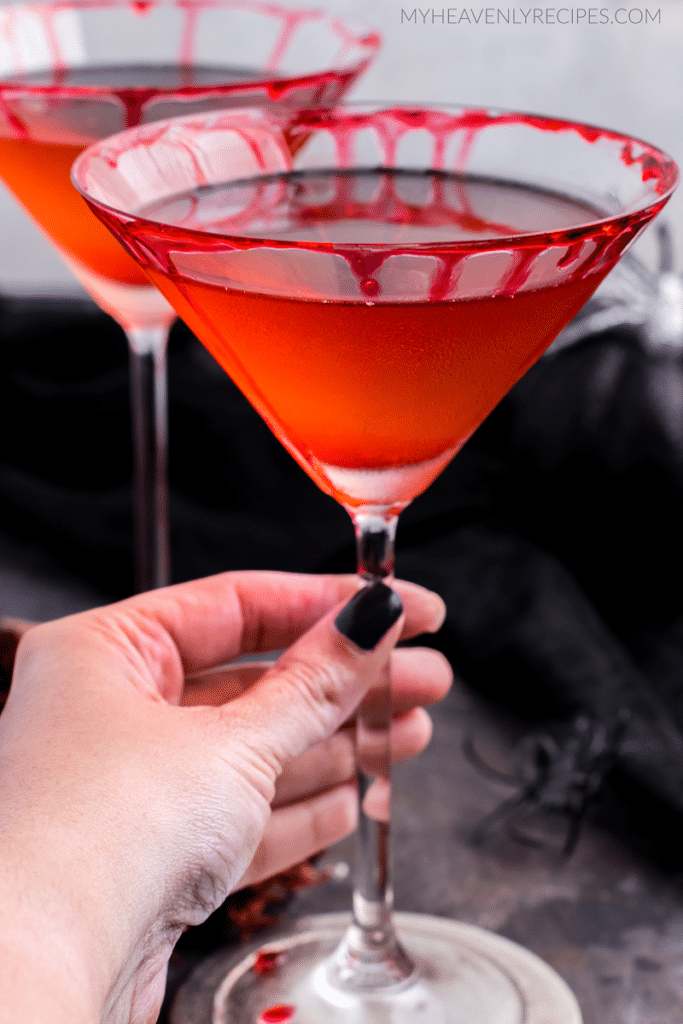 Vampire Kiss Cocktail
Ingredients
Ingredients:

– 1.5 ounces vodka

– 0.5 ounce Chambord

raspberry liquor

– 1.5 ounces cranberry juice

Glass Rimmer:

*Makes enough for a few cocktails

– ¼ cup clear corn syrup

– 2 teaspoons red liquid food coloring
Instructions
Freeze or chill martini glass(es)

Prepare the glass rimmer by mixing corn syrup and food coloring in a medium shallow bowl.

When glass is chilled, carefully dip the rim in the bowl with the "blood". Be sure to place a tray or paper towel under the glass to catch any drips. Return the glass to the refrigerator to set while preparing the cocktail.

Fill a cocktail shaker with ice.

Add the vodka, cranberry juice, and Chambord to the cocktail shaker.

Shake. Pour into the prepared Martini glass and enjoy.