This post may contain affiliate links, read our
Disclosure Policy
for more information. As an Amazon Associate I earn from qualifying purchases, thank you!
This candy corn craft for kids will give any room a festive Halloween touch and it's easy and fun to make! If you can tear paper and the kids can glue, get some white, orange and yellow construction paper and you can make this Candy Corn Craft project today. It's a great Halloween craft idea!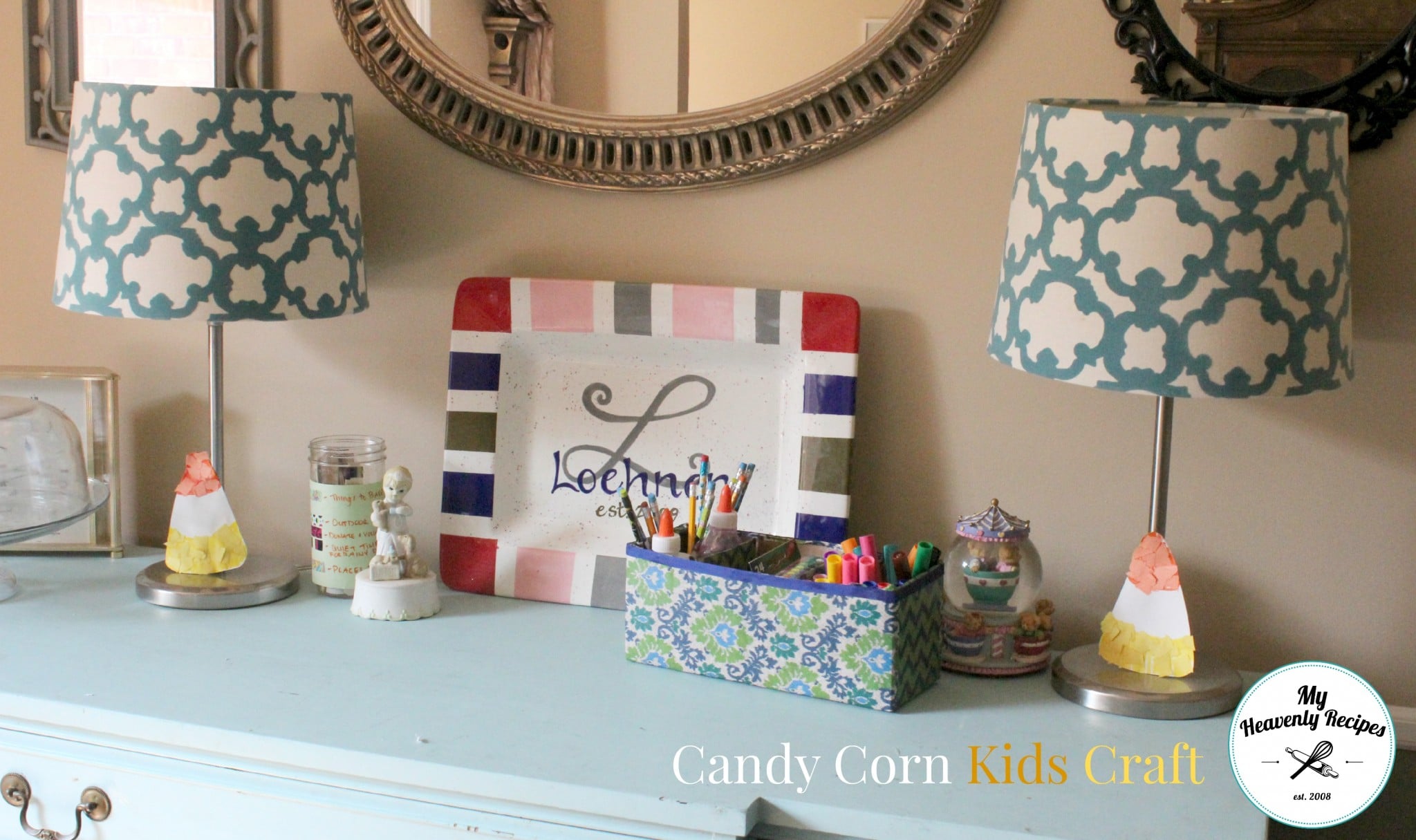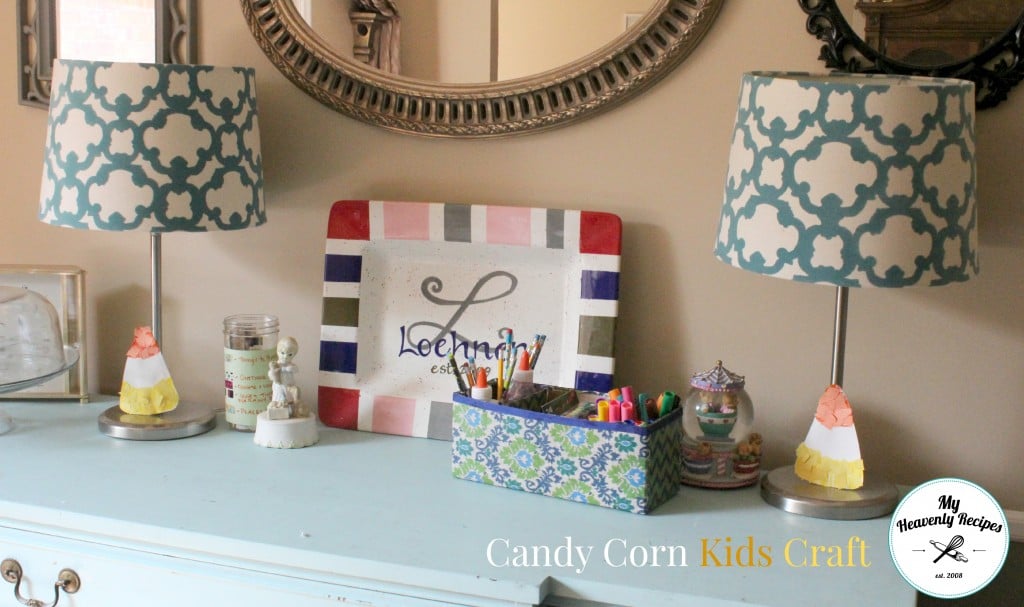 I just realized this picture has the Candy Corn Craft, the Upcycled Cardboard Box Turned Into Storage project and the Boredom Buster Jar!
Alright a lot of my friends are asking for kids craft projects that preschoolers can do. So I figured I'd share with you a quick kids craft that involves candy corn!
Candy Corn Craft Idea for Kids
Who doesn't love candy corn? I love to make my own Halloween snack mix with broken pretzel sticks, candy corn, peanuts and melted white chocolate. If I'm feelin' froggy I'll toss that all into popcorn! I need to make that soon so that I can show you how delicious it is!
Anyway.
I babysat a girlfriend's two adorable little girls for a few days, as their nanny had been hospitalized. I had to keep 4 children ages 4 and under entertained for about 8 hours. So we did a lot of playing dress up and plenty of kid's crafts!
One of the kids crafts that we did was this Candy Corn craft. It was a bit premature and my girlfriend was probably wondering why we made Halloween crafts so early, but, when you are a blogger like myself, that's just what you gotta do!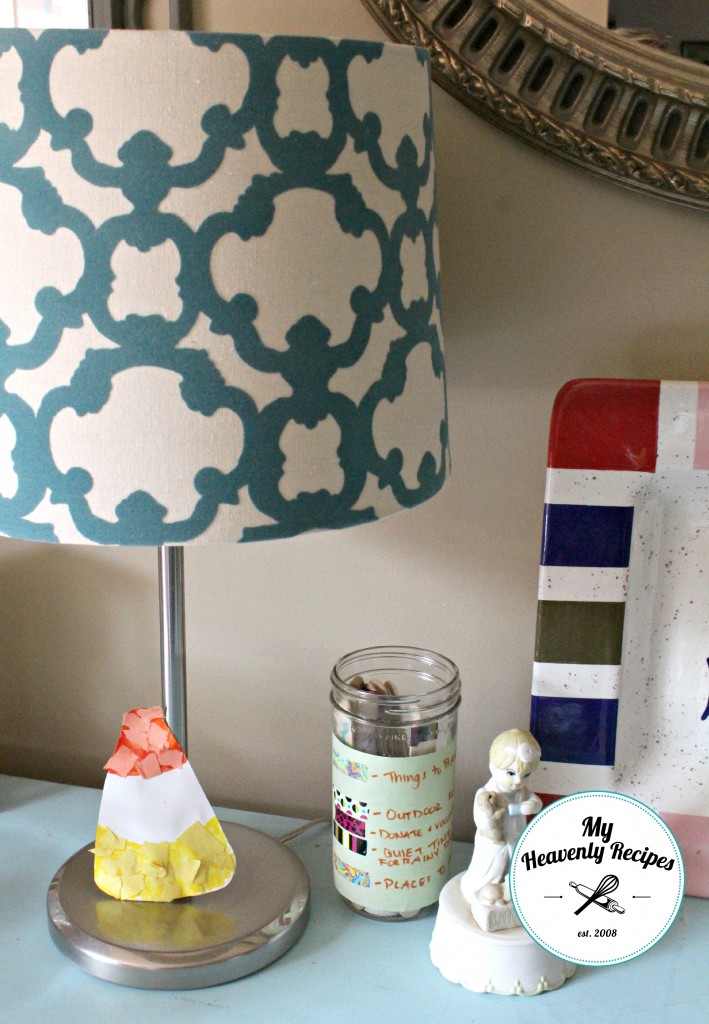 How to Make the Candy Corn Craft
Trace out a Candy Corn on several white pieces of construction paper.
Use Crayola Washable Markers and draw lines where you want each color to be.
Tear up pieces of orange and yellow construction paper.
Let the kids put glue on each piece and stick it to the coordinating color on the construction paper.
Allow the candy corn craft to dry for a while.
Use them to give your home some festive Halloween decor!
Be sure to check out all of our DIY Halloween Decorations! There are tons of easy and inexpensive ideas.