How to Make Cream Cheese Sausage Balls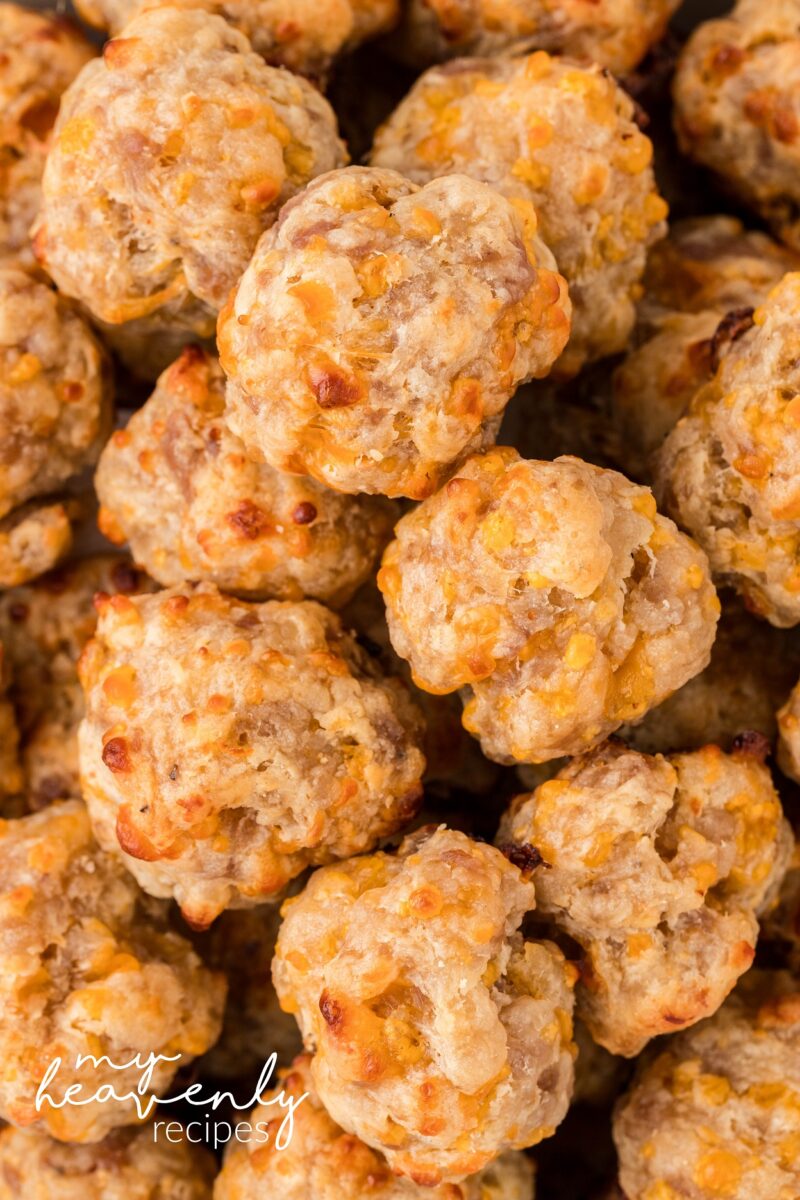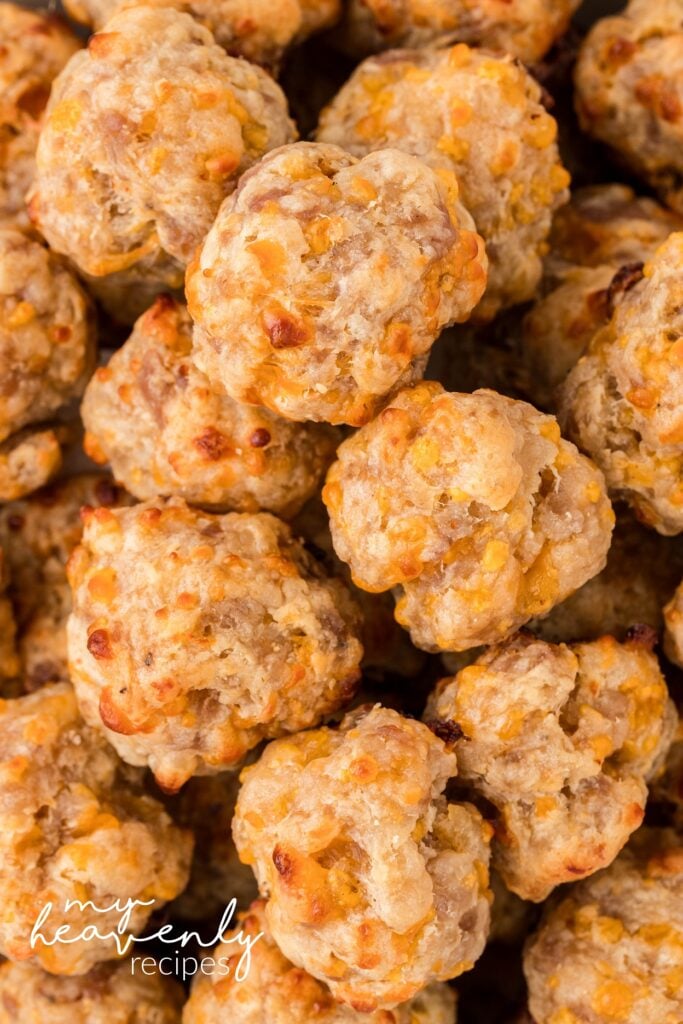 Make these cream cheese bisquick sausage balls for your next party appetizer! They are light, fluffy, and delicious. Make sure to also try our Cheddar bay sausage balls version, too!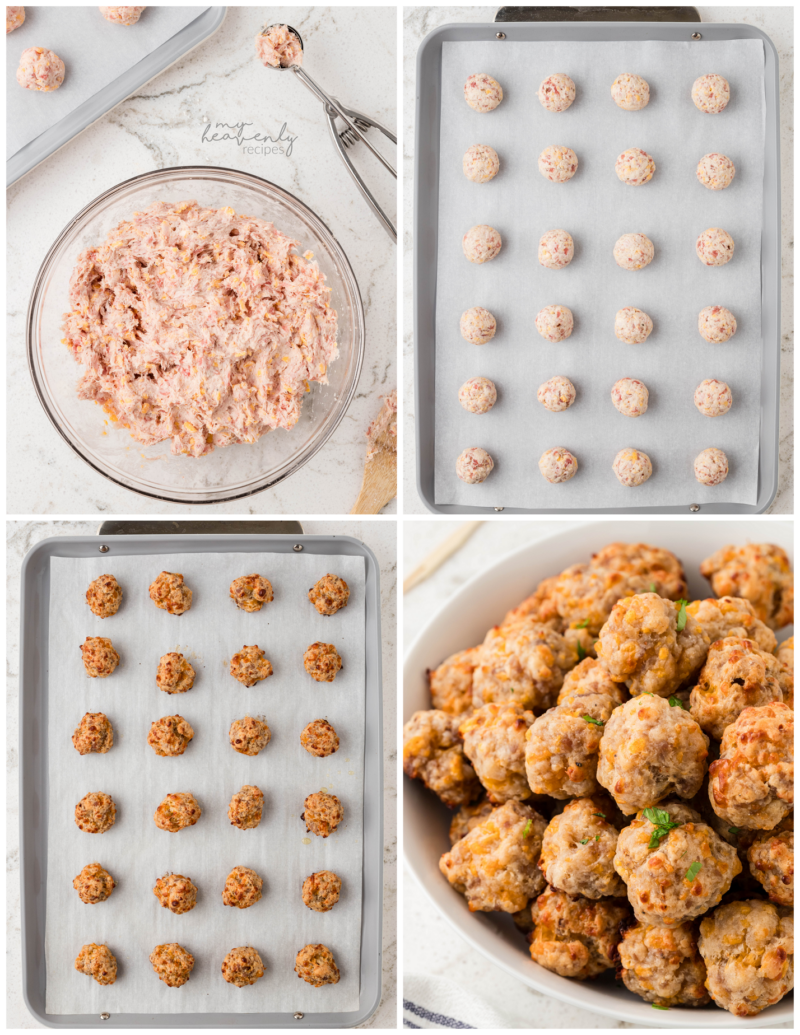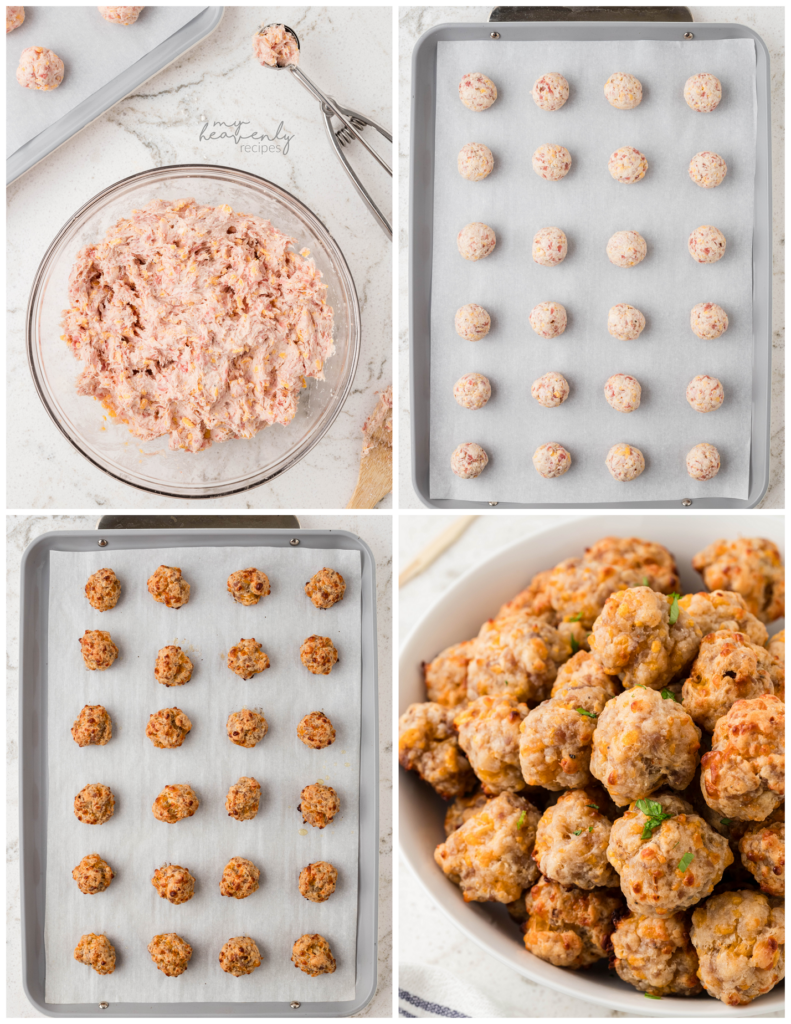 What ingredients do I need to make sausage balls?
Ground pork sausage: 1 pound of ground sausage is sufficient for 50 meatballs. We used plain pork sausage for this recipe.
Spices: We use Kosher salt, black pepper, and garlic powder to elevate the flavor profile of the meat.
Red pepper flakes: Red pepper adds a mild heat to the meatballs. You may eliminate the pepper flakes if you don't care for spicy heat.
Softened cream cheese: We use cream cheese to elevate the flavor and add creaminess to the recipe.
Bisquick baking mix: Baking mix is used to create structure and as a binder to aid in keeping the ingredients together
Medium cheddar cheese: Cheddar helps bind the meatballs and adds lots of additional yummy flavor.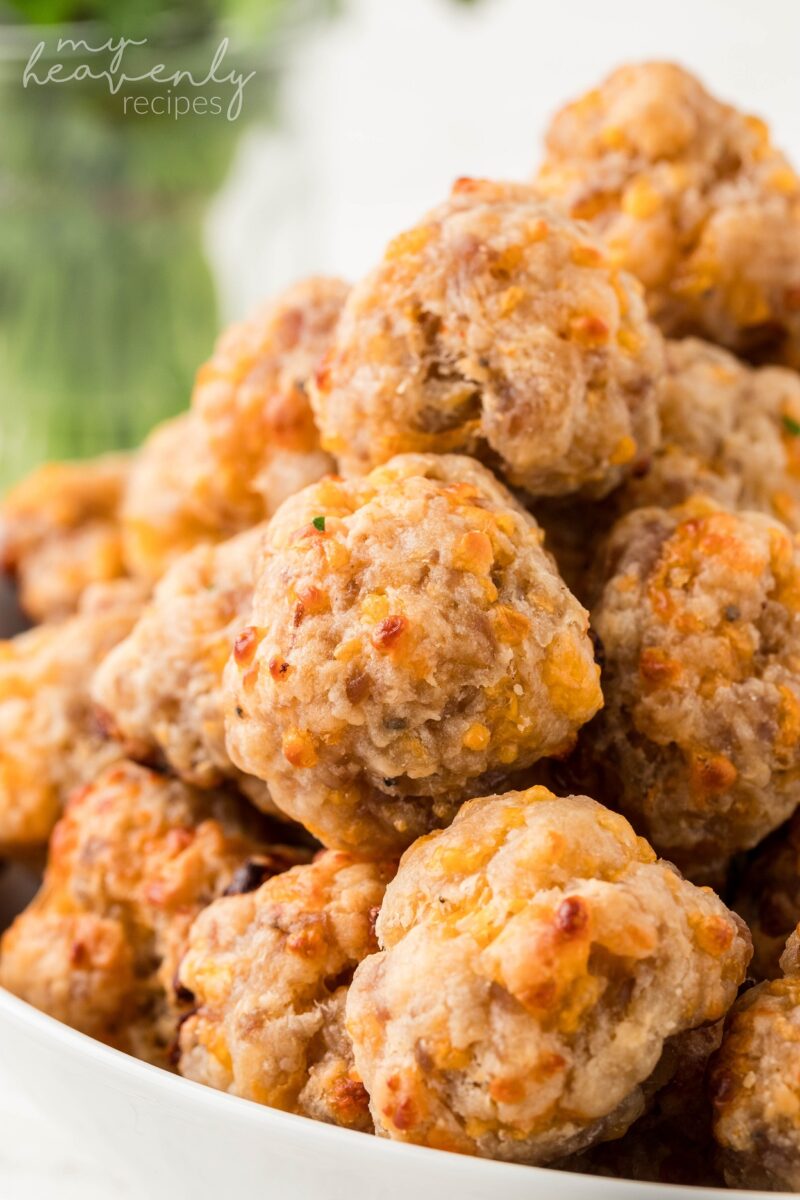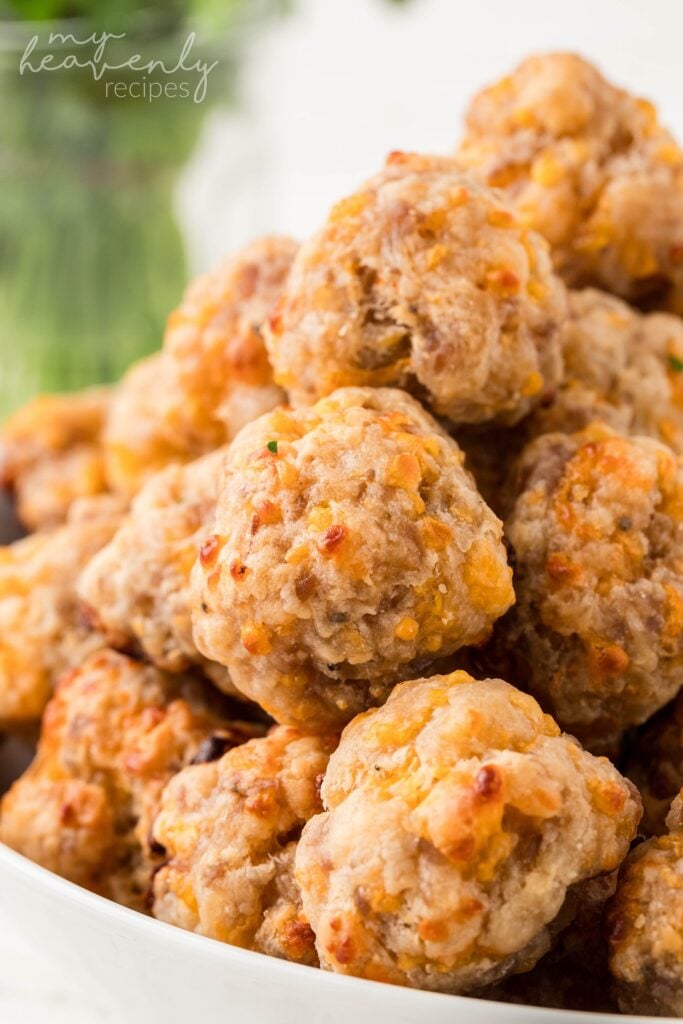 How do I store my cream cheese sausage balls?
Store your sausage meatballs in the fridge using an airtight container for up to 5 days.
Freezer: You can store these yummy meatballs (uncooked or cooked) in the freezer using an airtight container for up to 2 months.
Can I make substitutions?
Sausage: You may substitute plain pork sausage with hot or spicy ground sausage.
Cheddar cheese: You can substitute medium cheddar with your favorite shredded cheese for this recipe.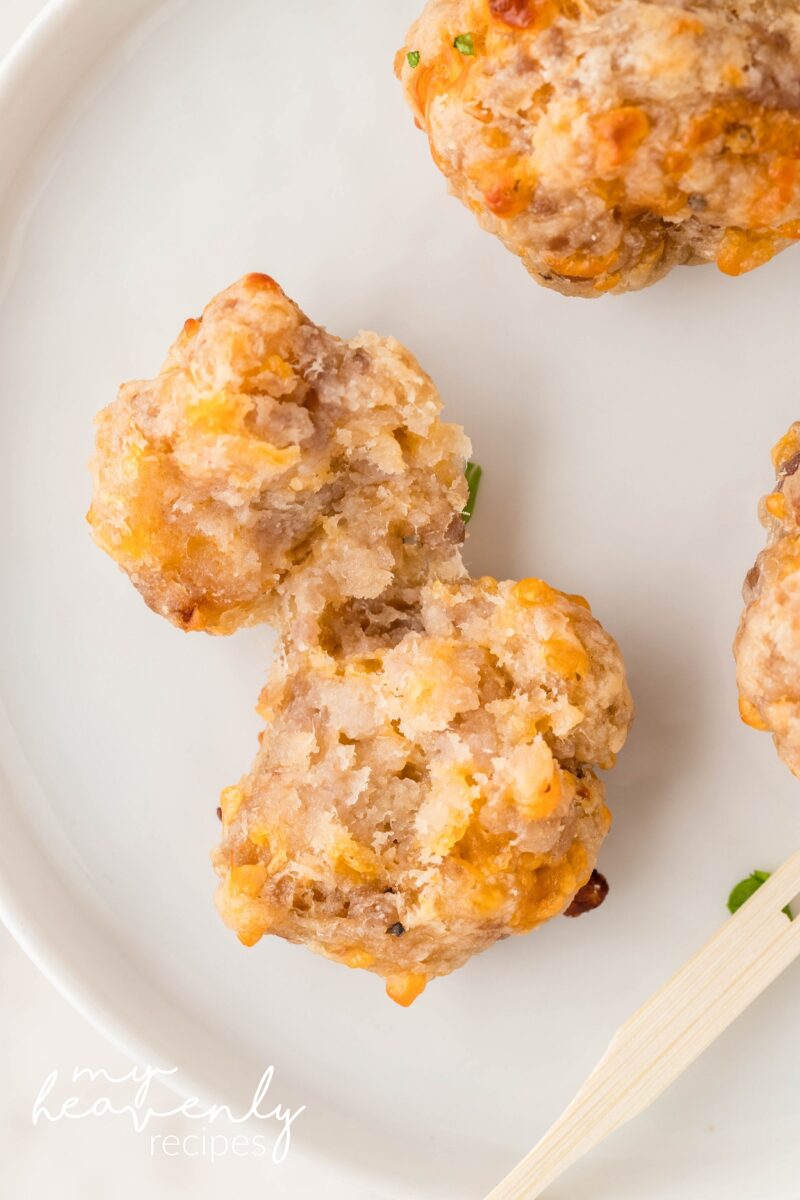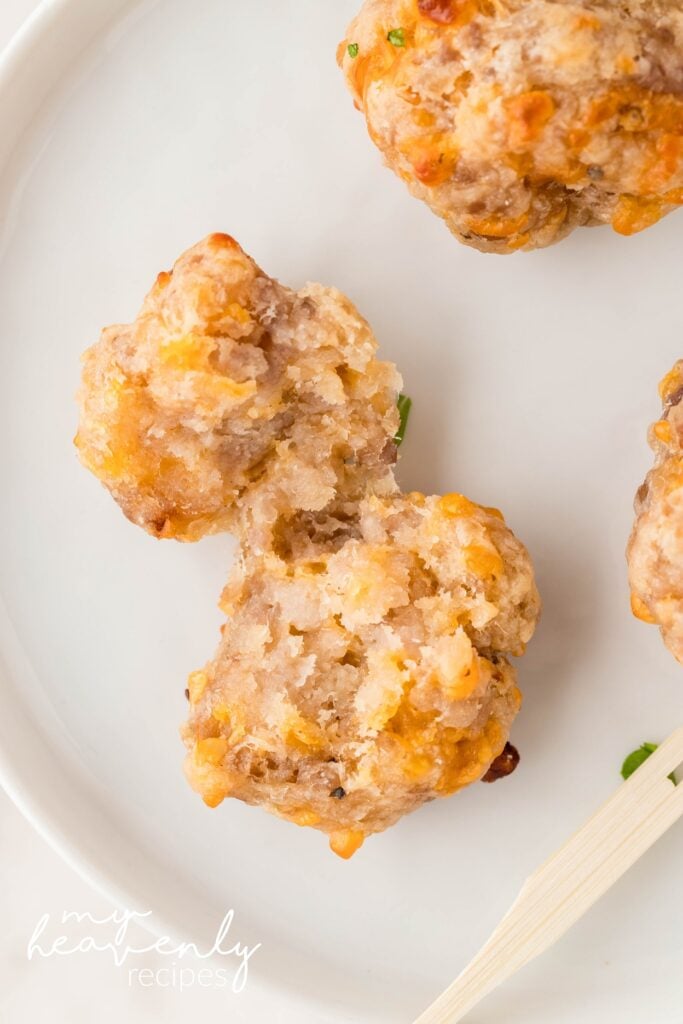 We make these every Christmas and Thanksgiving for appetizers, never have any leftovers! Enjoy.
Bisquick Sausage Balls
Servings
50
sausage balls
Ingredients
1

pound

ground pork sausage

½

teaspoon

kosher salt

¼

teaspoon

black pepper

½

teaspoon

garlic powder

½

teaspoon

red pepper flakes

8-

ounce

package cream cheese

softened

2

cups

Bisquick baking mix

2

cups

medium cheddar cheese

shredded
Instructions
Preheat your oven to 400°F and prepare a baking sheet with parchment paper. Set aside.

In a large mixing bowl, add 1 pound of ground pork sausage, ½ teaspoon kosher salt, ¼ teaspoon black pepper, ½ teaspoon garlic powder, and ½ teaspoon red pepper flakes. Mix to combine.

Next, add 8 ounces of softened cream cheese, 2 cups of Bisquick baking mix, and 2 cups of shredded cheddar cheese. Mix until all ingredients are thoroughly combined.

Now let's make the sausage balls! Shape the mixture into 1-inch balls and place them on the prepared baking sheet at least 1 ½ – 2 inches apart.

Place the baking sheet in the refrigerator for 10 to 15 minutes. You can even refrigerate overnight if you want to prepare beforehand.

Once chilled, place the baking sheet in your preheated oven and bake for 18 to 20 minutes or until golden brown.

Serve and ENJOY!
Notes
– You can omit the red pepper flakes to make these cream cheese sausage balls less spicy.
– If you are pressed for time, you can omit the refrigeration step, but you will risk the sausage balls spreading a bit.
– Feel free to make these ahead of time for a game day time saver!
– PROTIP: Spray a little cooking spray on your hands to keep the mixture from sticking to your hands while making these sausage balls!
– We used a small cookie scoop to help form the cream cheese sausage balls.