This post may contain affiliate links, read our
Disclosure Policy
for more information. As an Amazon Associate I earn from qualifying purchases, thank you!
How to Make Homemade Pesto Sauce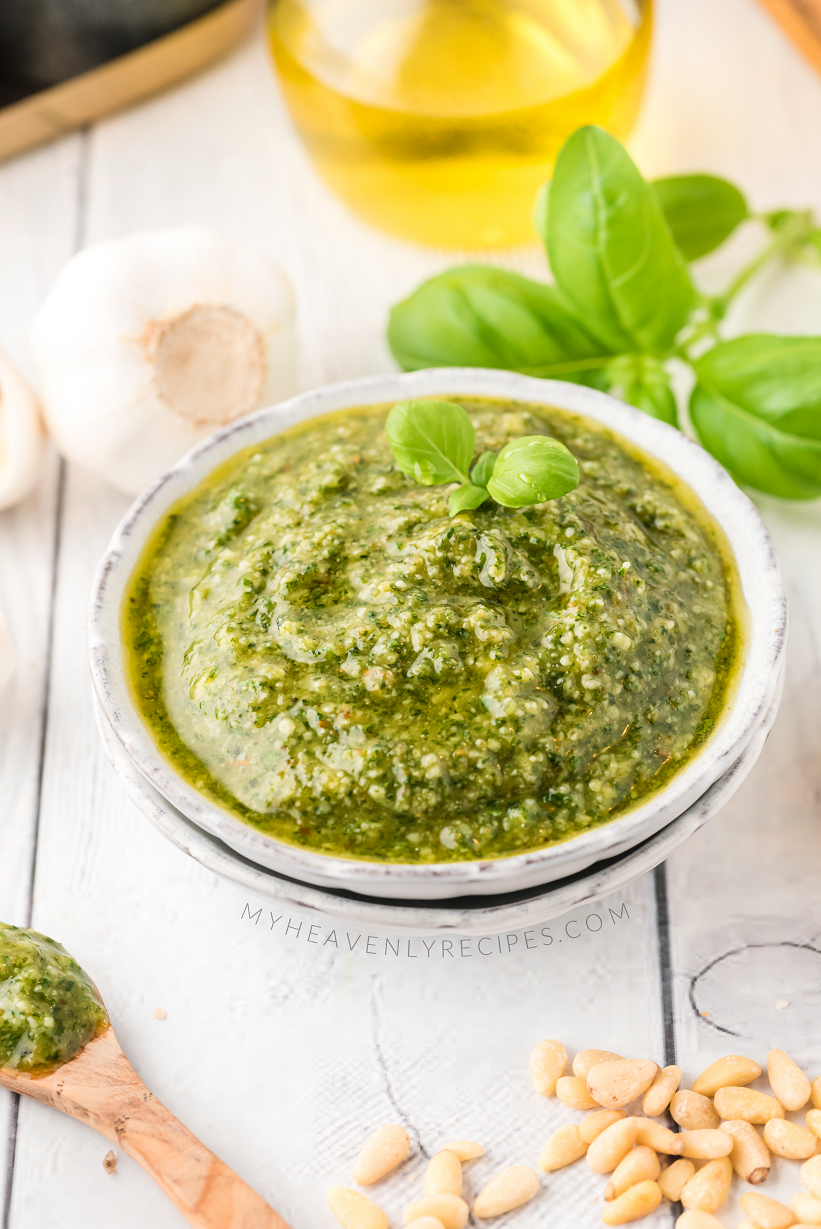 There's nothing better than basil pesto sauce over noodles or bruschetta! It's so easy to make at home you'll wonder why you ever bought the jar at the store.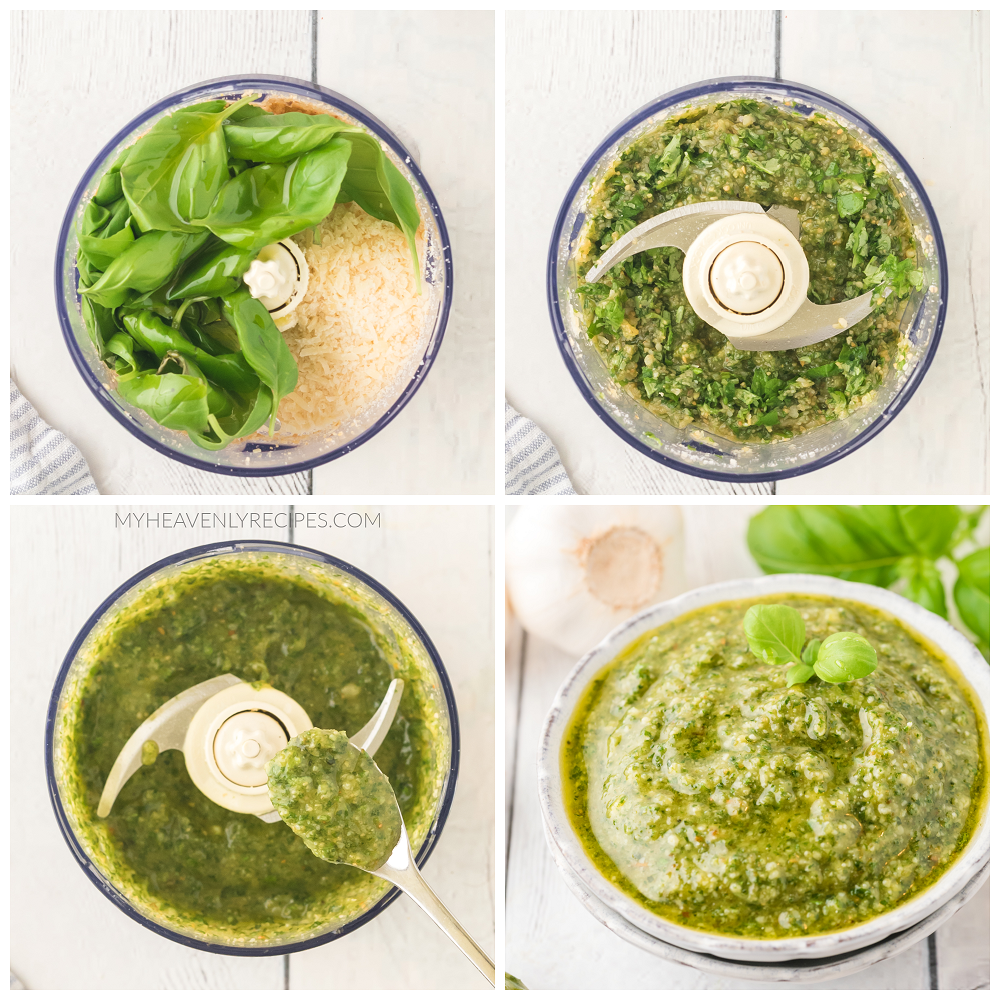 This pesto recipe uses fresh ingredients making it more delicious than ever!
How to switch it up / Variations
You can totally play around with the ratio of the ingredients. If you love garlic, just add more.
Love some freshness? Add some lemon juice.
You can also make it with an immersion blender or traditionell mortar and pestle.
Can I make this ahead?
Yes, covered with oil the pesto stays good for at least a week – but always check before you eat it.
Can I make more?
Totally, just double the ingredients and make in batches. You can also freeze pesto. Put it into an ice cube tray so you always have small portions ready.
Basil Pesto Sauce Recipe
Ingredients
¼

cup

pine nuts

1

garlic clove

½

cup

grated parmesan

2

cups

basil leaves

⅓ – ½

cup

olive oil
Instructions
Heat up a small pan over medium heat, add the pine nuts and toast them until golden brown for 3-4 minutes (note 1)

in a food processor blend the pine nuts with the garlic

add the cheese and the basil leaves and about ⅓rd of the oil and blend again in short pulses (note 2)

slowly add more oil until the desired consistency is reached (note 3)

add salt and pepper to taste and keep covered in the fridge (note 4)
Notes
Note 1: Be careful to not leave the pan out of sight and keep stirring. The first 60-90 seconds it will look like nothing happens but then browning starts very quick and the nuts can burn super fast.
This step is not mandatory but highly recommended. It will take the taste of the pesto to the next level. 
Note 2: Don´t blend it too long once the basil is added. Too much mixing can turn the basil bitter
Note 3: The amount of oil depends on how fluid you like your pesto and what you want to use it for. Add a bit more for a pasta sauce and a bit less to use it as a spread or stuffing.
Note 4: If you always keep the pesto covered with olive oil it will last very long because the oil acts like a cover and doesn't let any air touch the ingredients. 
Try These Reader Favorite Dinner Recipes
Quite a few of our Dinner Recipes have been very popular across social media. Here's a few of our readers favorite dinner recipes that we hope you'll also try!