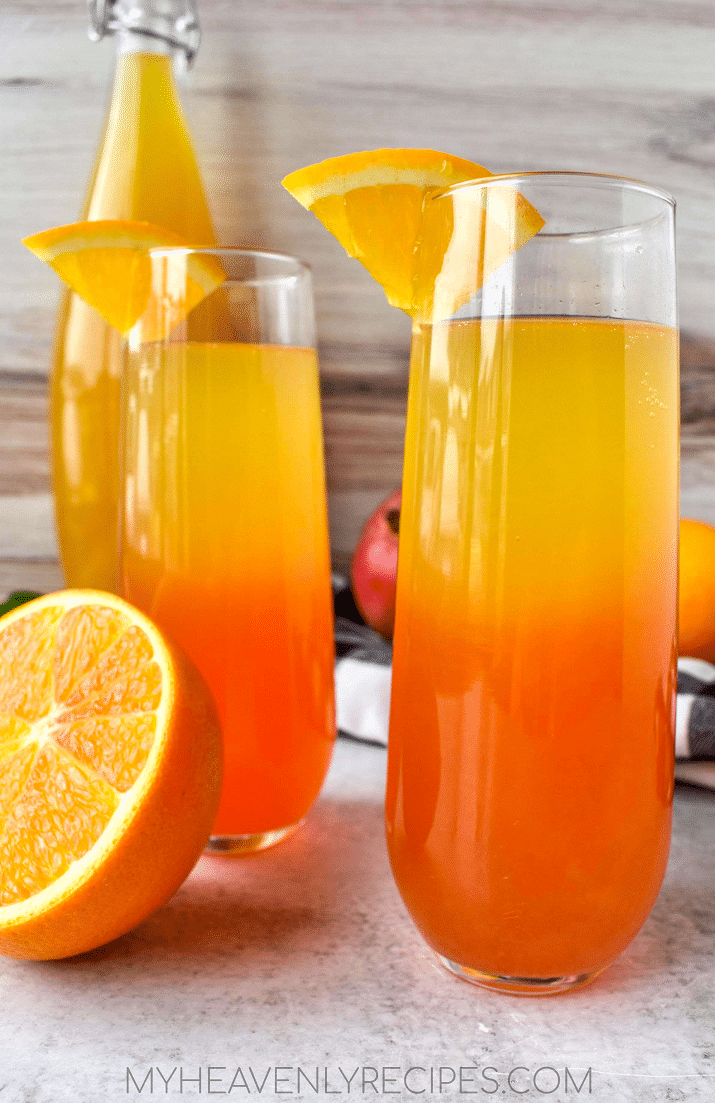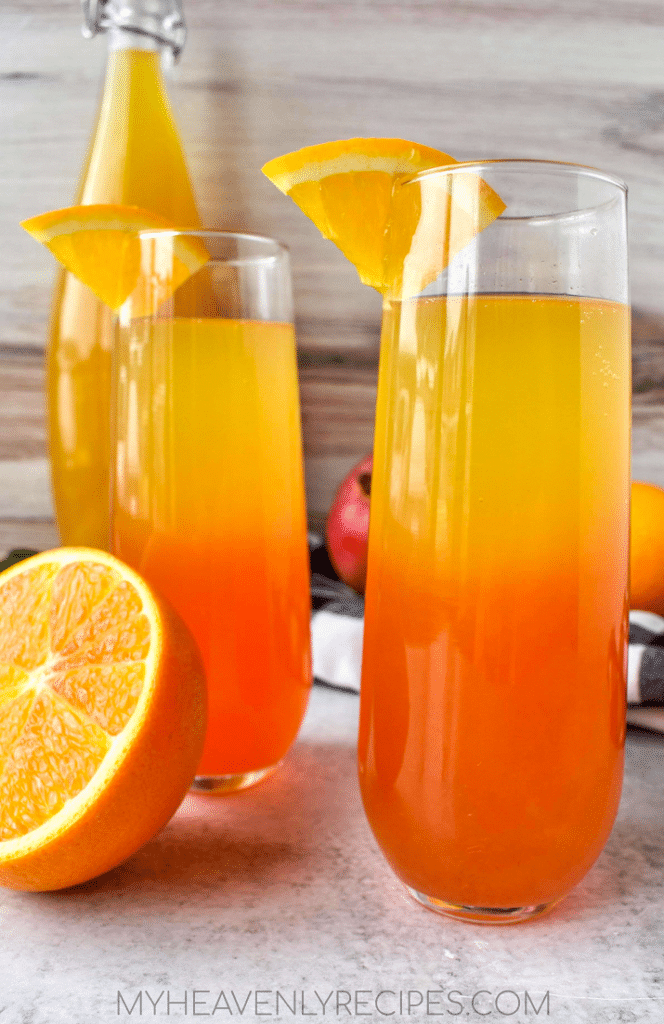 If you're looking for a unique and pretty drink try these sunrise mimosas with flavors of peach, mango, and orange!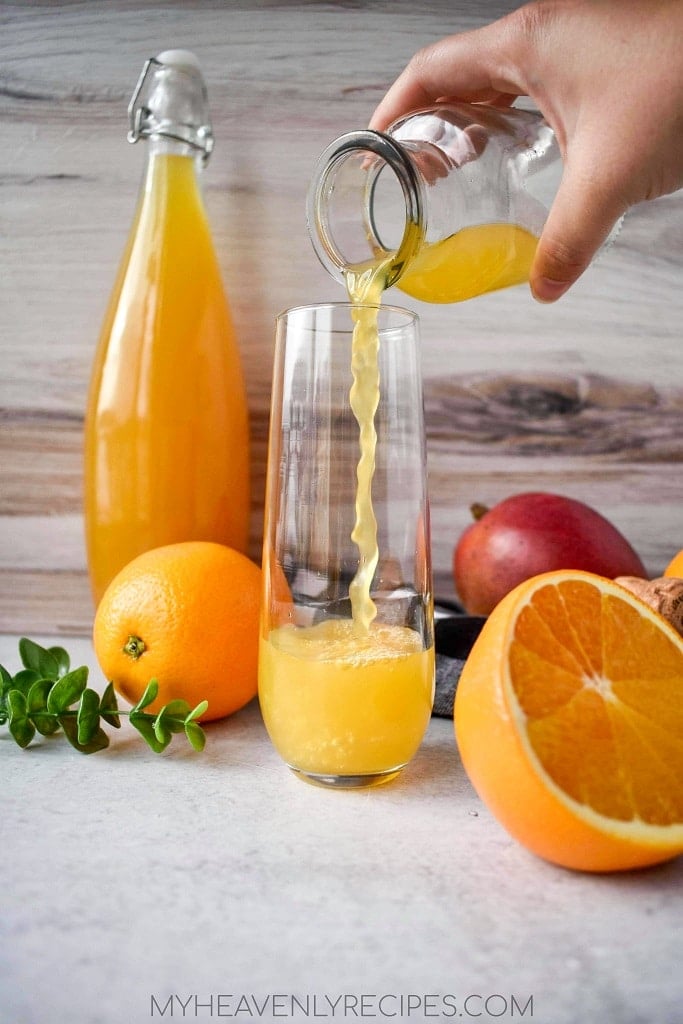 With just 3 main ingredients, this drink is so easy to entertain!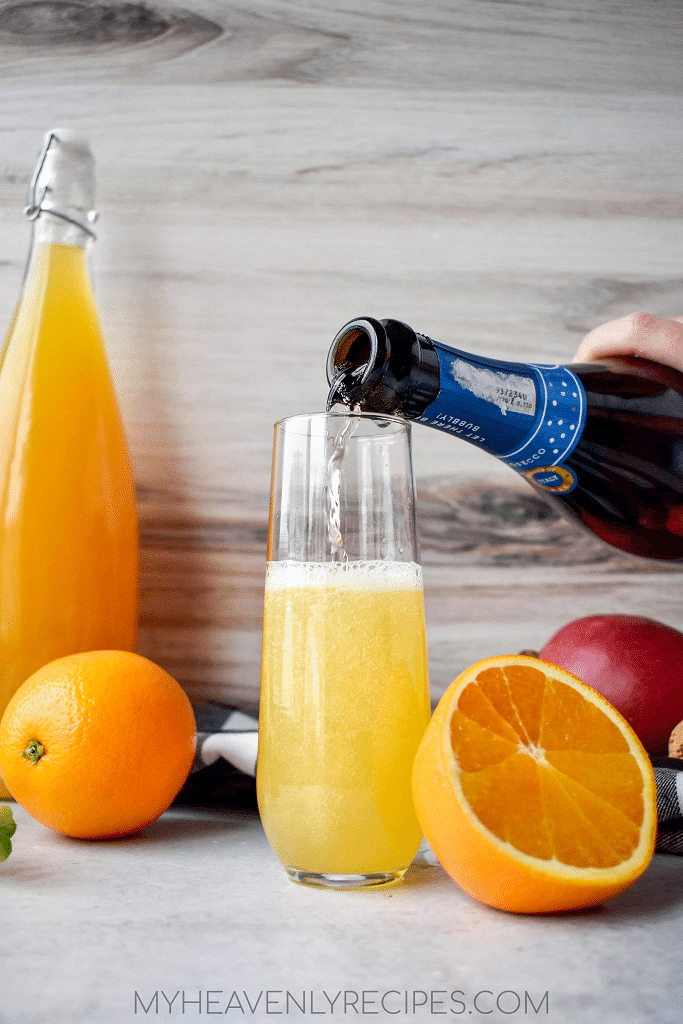 You can also just use regular orange juice with no pulp.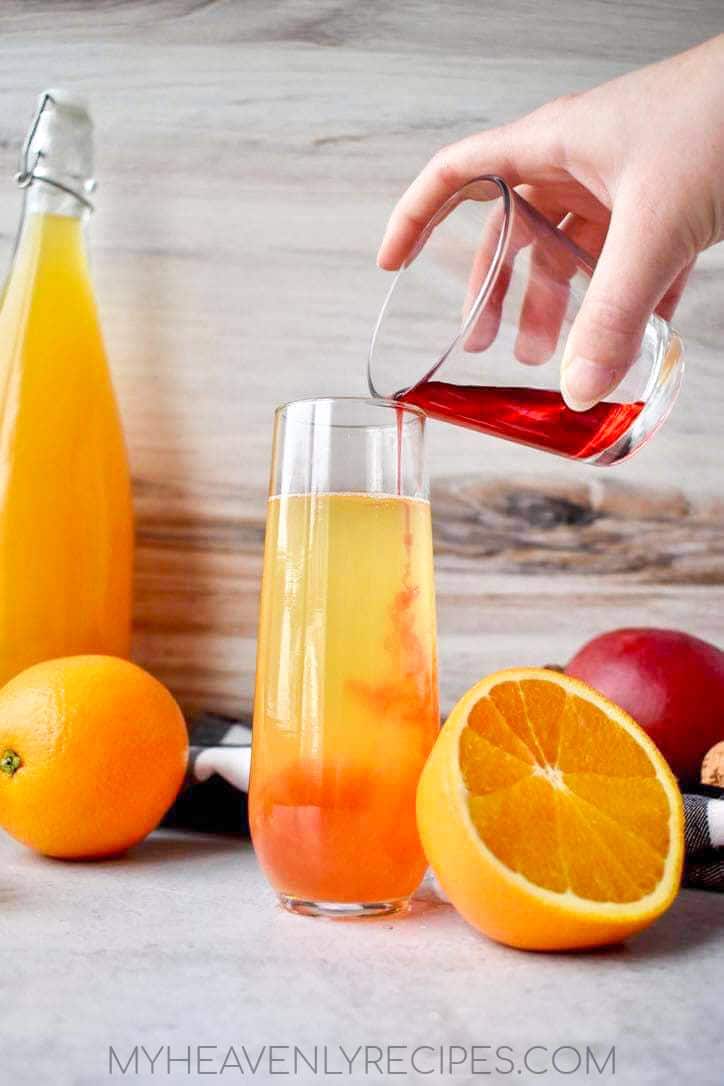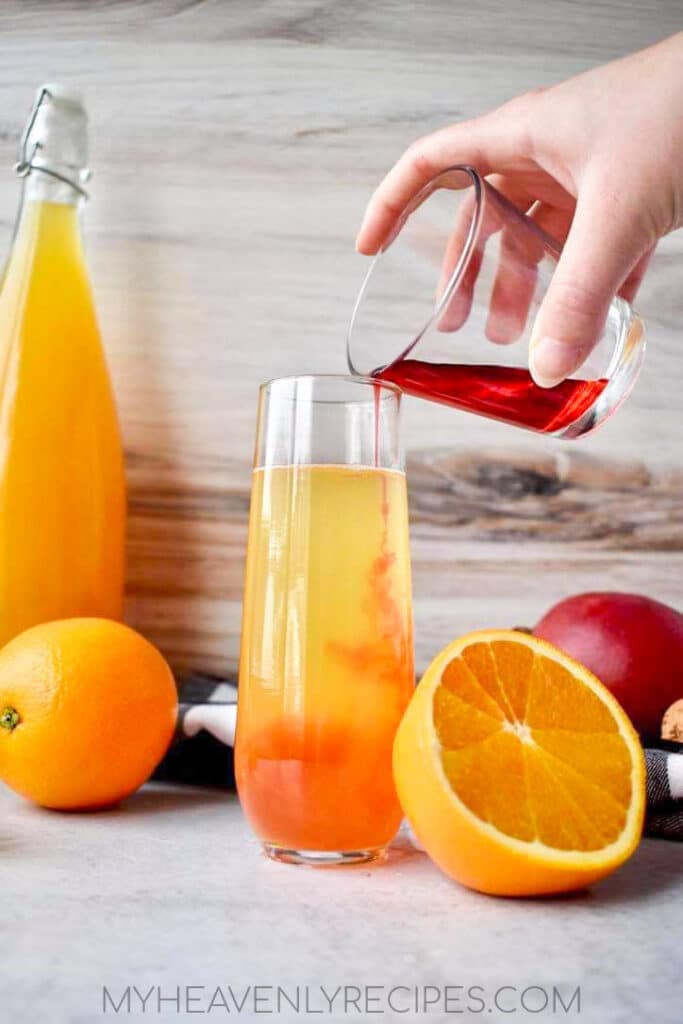 As you pour the grenadine it makes a beautiful sunset look!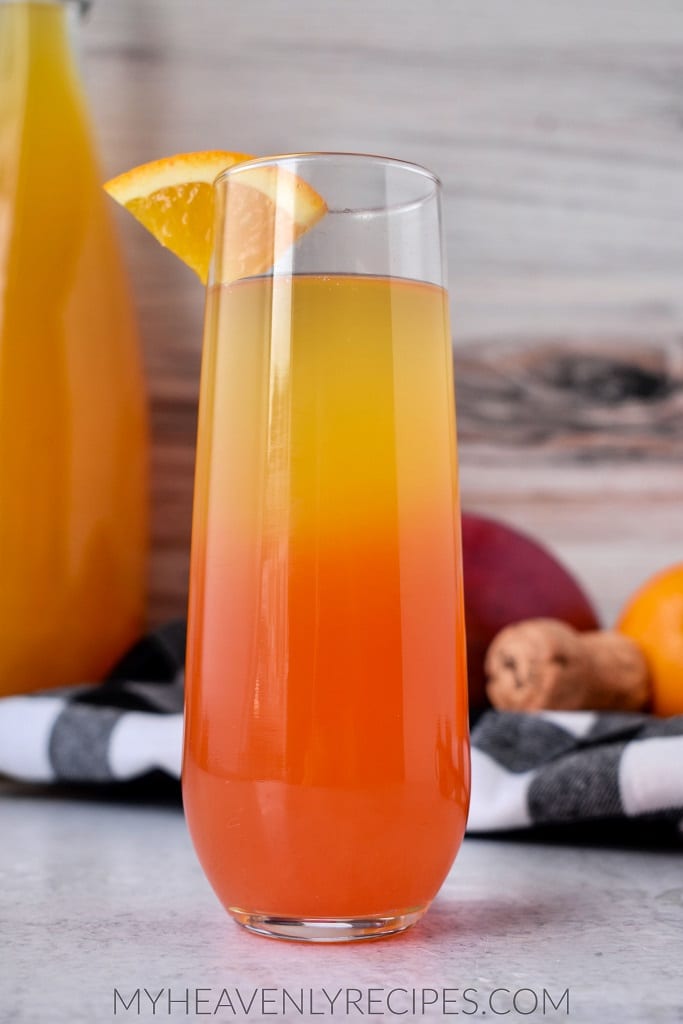 Here's a video of the sunrise mimosa being made: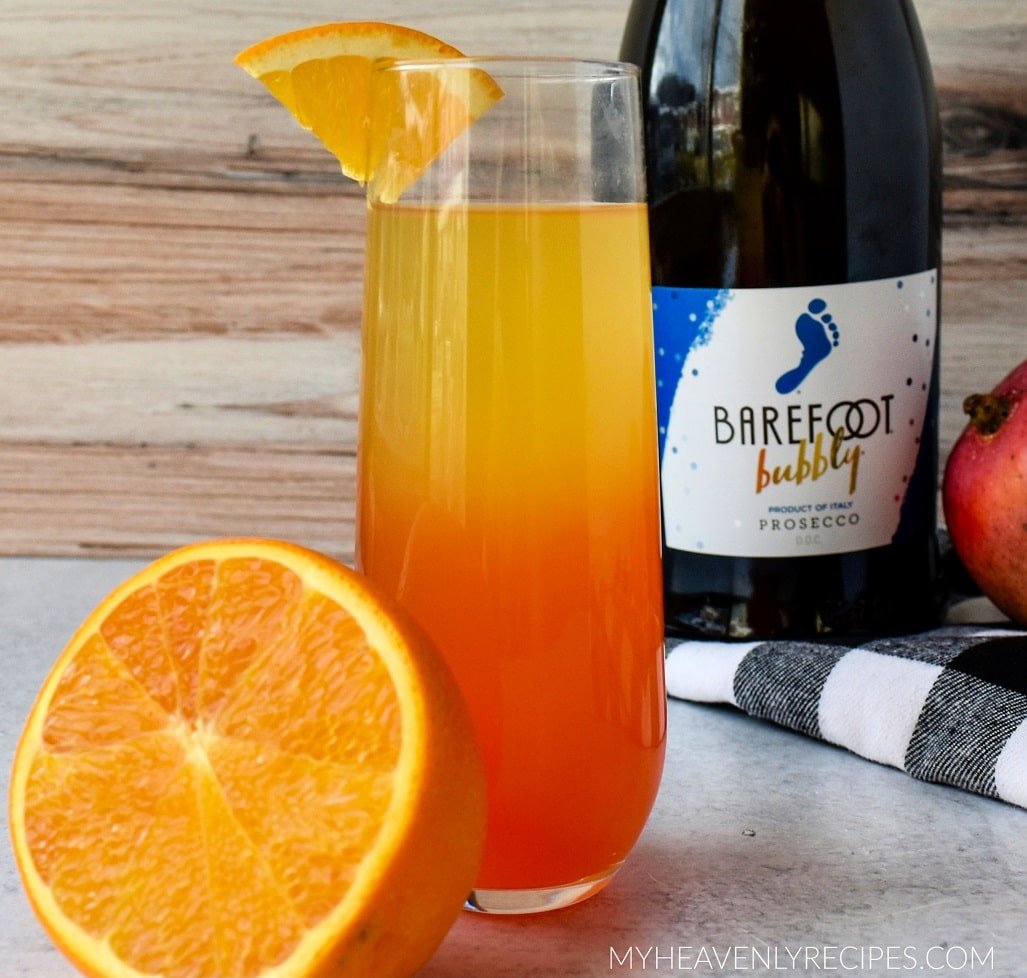 Sunrise Mimosas
Instructions
Cut an orange into ¼ inch slices and then cut the slices into 4 equal pieces. Take each orange piece and cut a slit in the middle of it to use for a garnish

Start by pouring the orange peach mango juice into an 8oz champagne flute

Fill the remainder of the flute with the prosecco and wait for the bubbles to subside

Slowly pour the grenadine into one side of the flute. Garnish the flute with an orange piece and serve!
Notes
Feel free to substitute the Barefoot Bubbly Prosecco with your favorite wine and to substitute the orange peach mango juice with your favorite juice!
Grenadine
Make sure to pour the grenadine slowly and to one side of the flute. Otherwise, the colors may mix and prevent it from having the beautiful sunrise effect