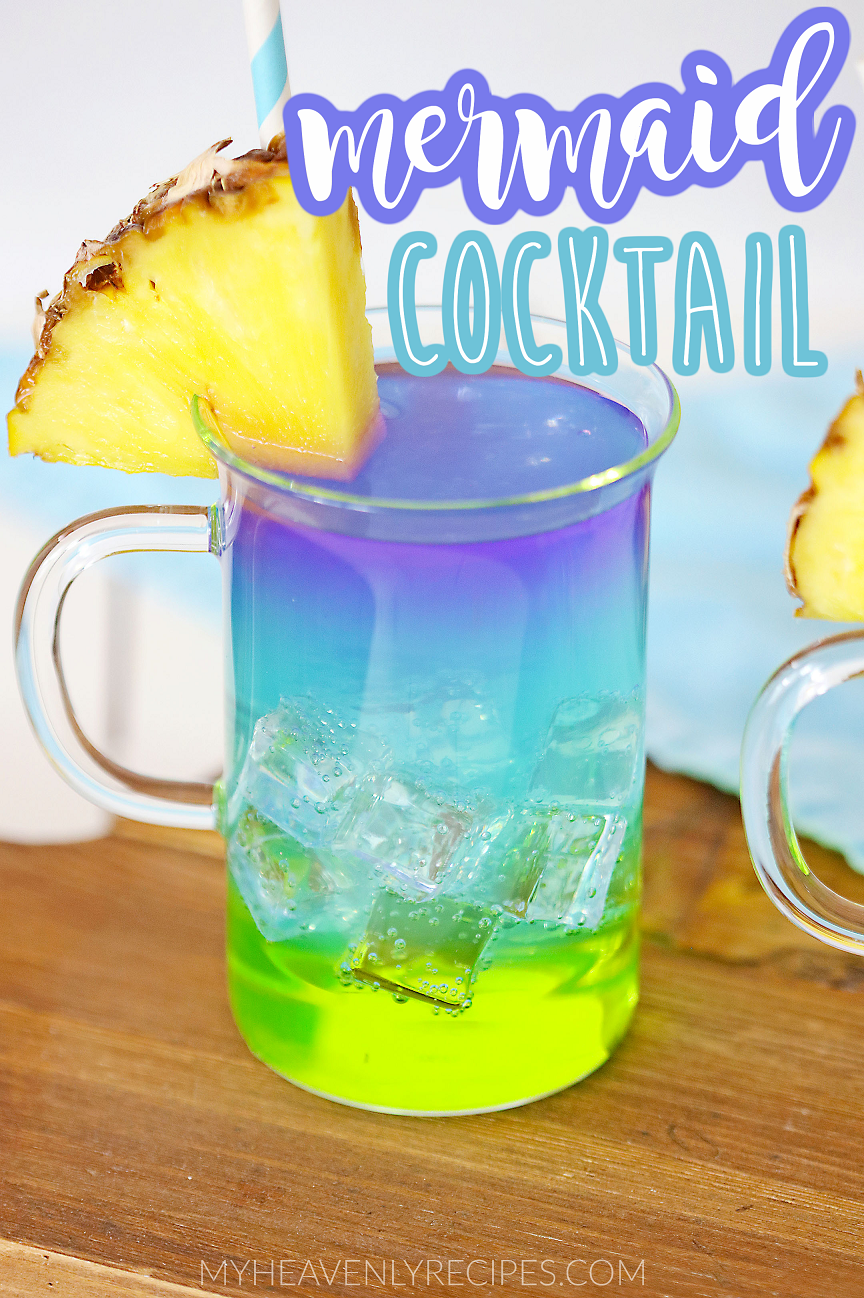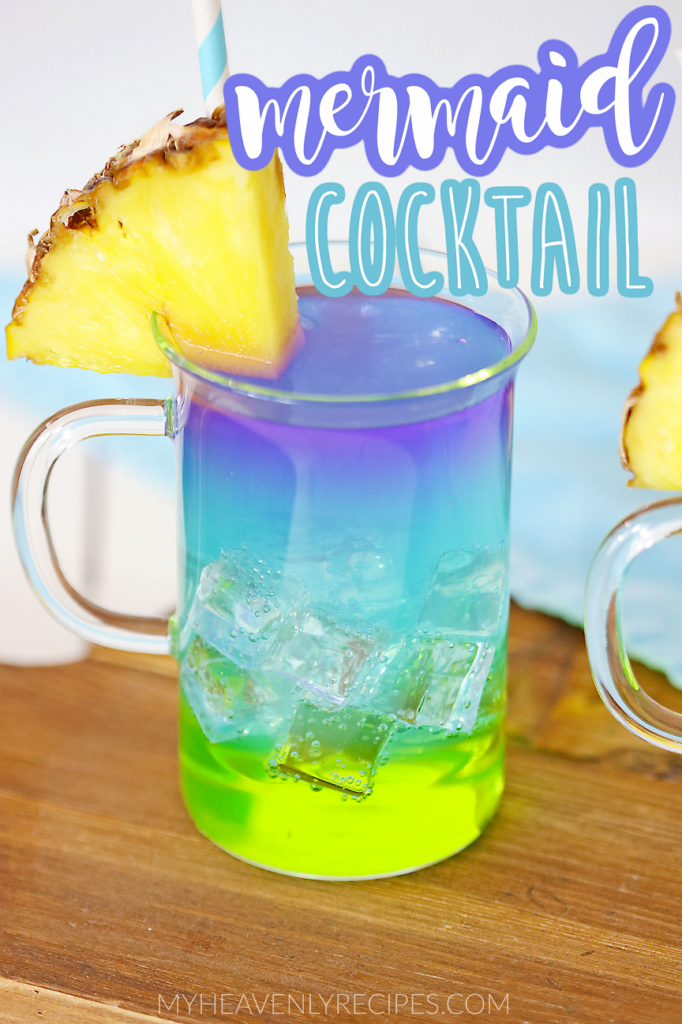 Make this fun girly cocktail for summer time…a mermaid cocktail! The colors are so pretty and will sure to "wow" your friends!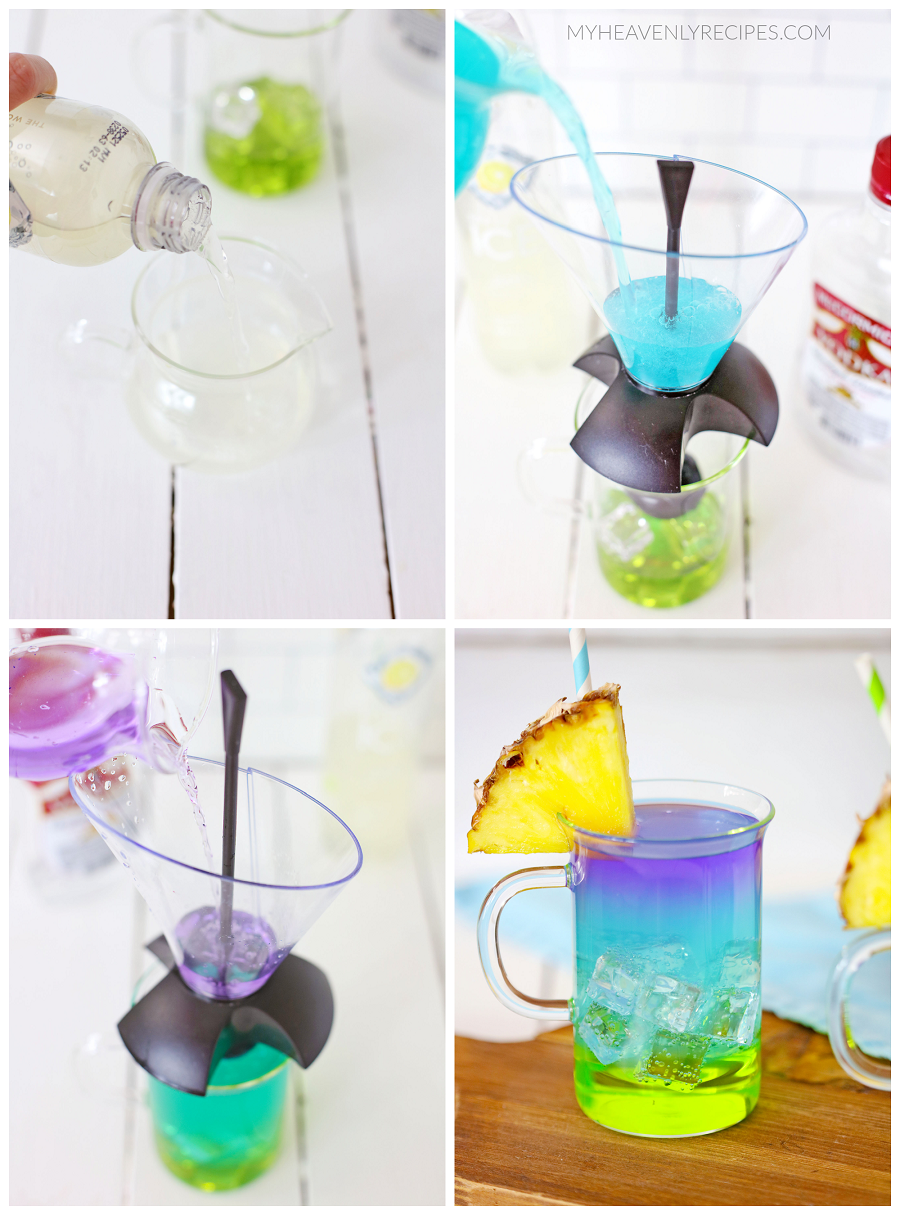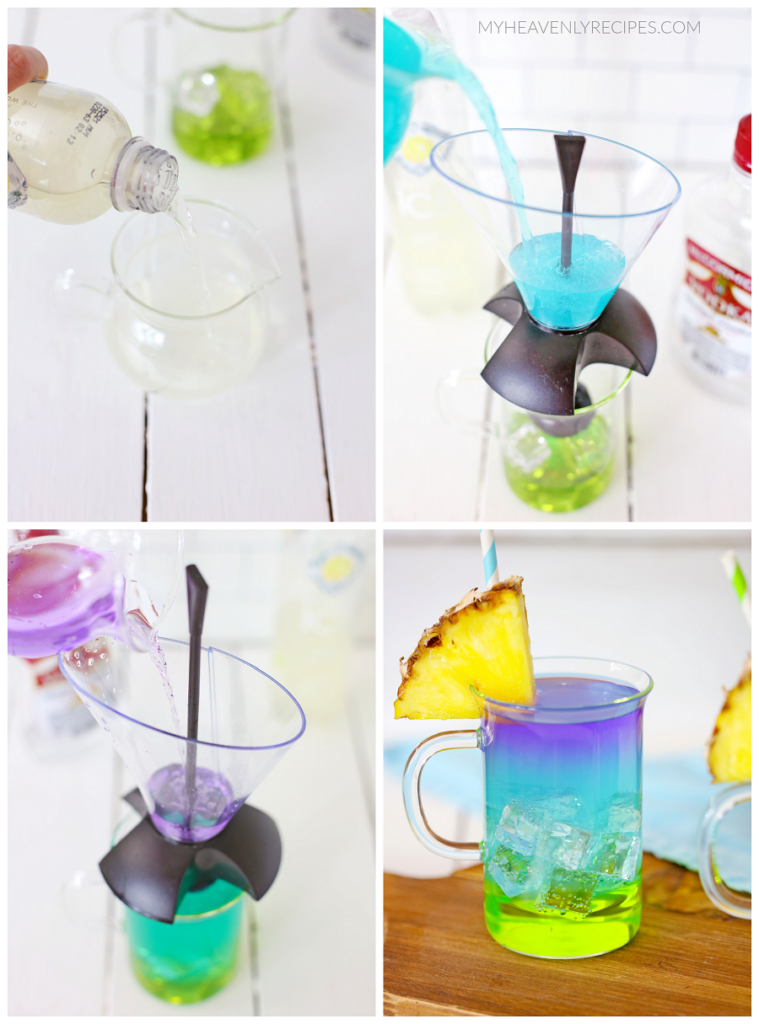 It's delicious and fruity tasting! I used a cocktail layering tool to make the colorful layers.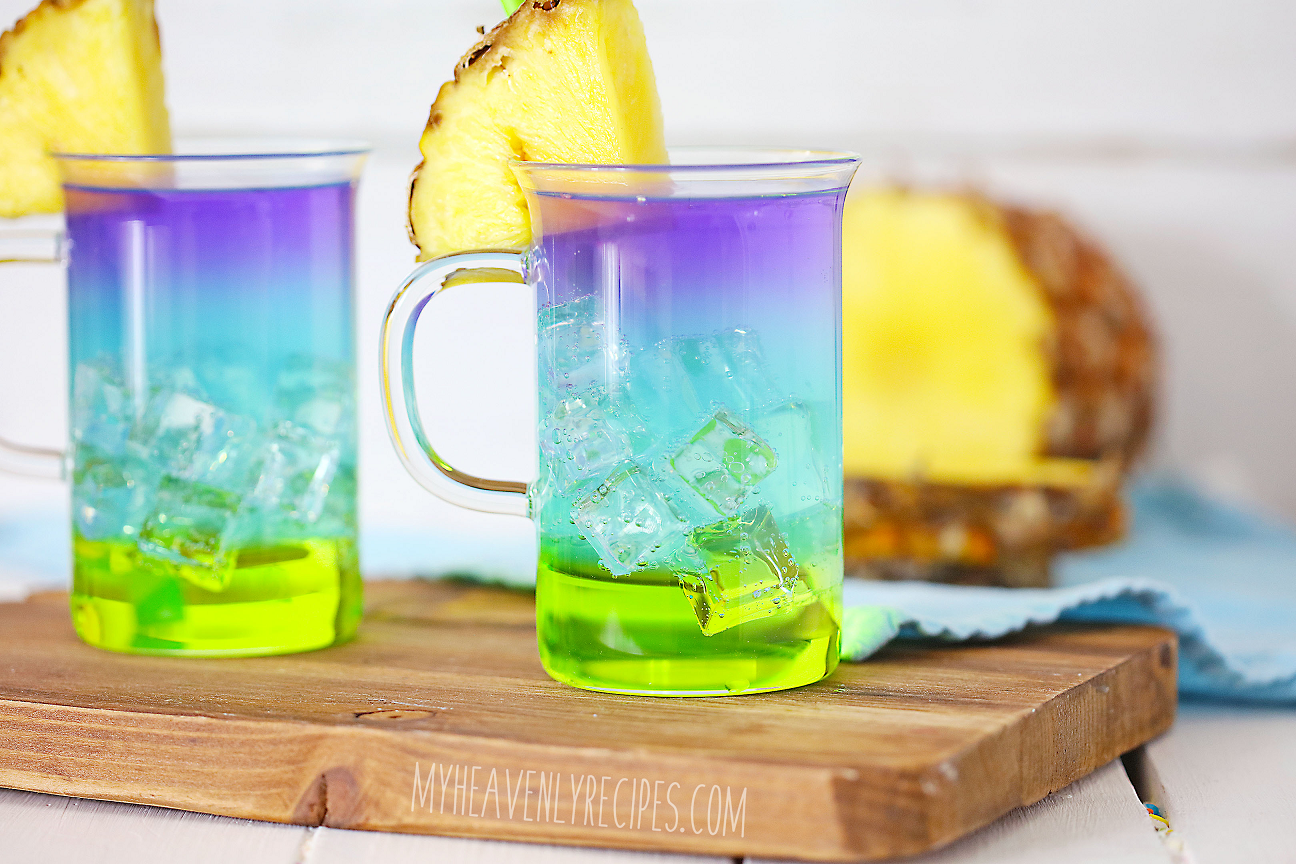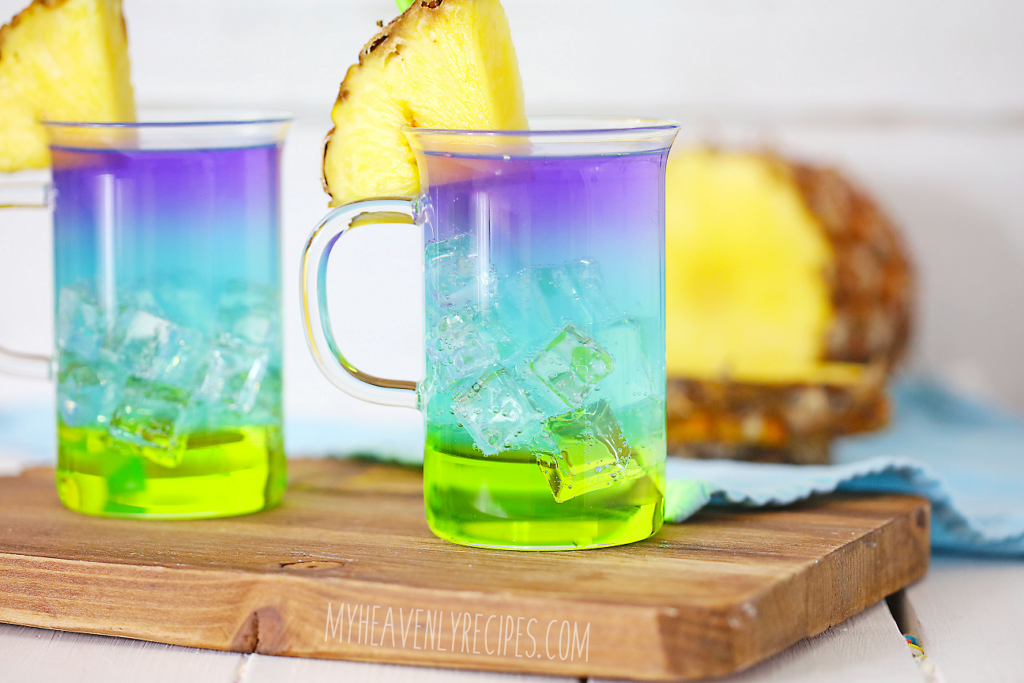 Layered Mermaid Cocktail
Ingredients
½

cups

ice

¼

cup

torani coconut syrup

¼

cup

torani vanilla syrup

1

drop lime food coloring

1

cup

ICE lemonade sparkling water

1

drop aqua food coloring

¼

cup

vodka

½

drop neon purple food coloring

1 16

oz

glass

Fresh sliced pineapple

Maraschino cherries

1

drink layering tool
Instructions
Begin by mixing coconut and vanilla syrup in a small pitcher, stir and add one drop of lime food coloring, stir until color is completely mixed through syrup. Add ice cubes to glass and pour syrup over the top of ice.

Pour lemonade into a small pitcher and mix with aqua food coloring, stir until lemonade is aqua. Place your drink layering tool over the top of your glass and let the bobber rest on the green syrup layer. Slowly pour lemonade into the top of the drink layering tool and let lemonade slowly flow on top of the syrup layer. Next, take ¼ cup of vodka in a small pitcher and mix with purple food coloring.

Pour the vodka layer on top of the aqua layer by using the drink layering tool. Once the vodka layer has completely drained into the glass remove the tool. Garnish with ¼ slice of fresh pineapple and a maraschino cherry. Stir and enjoy!