New Years Jello Shots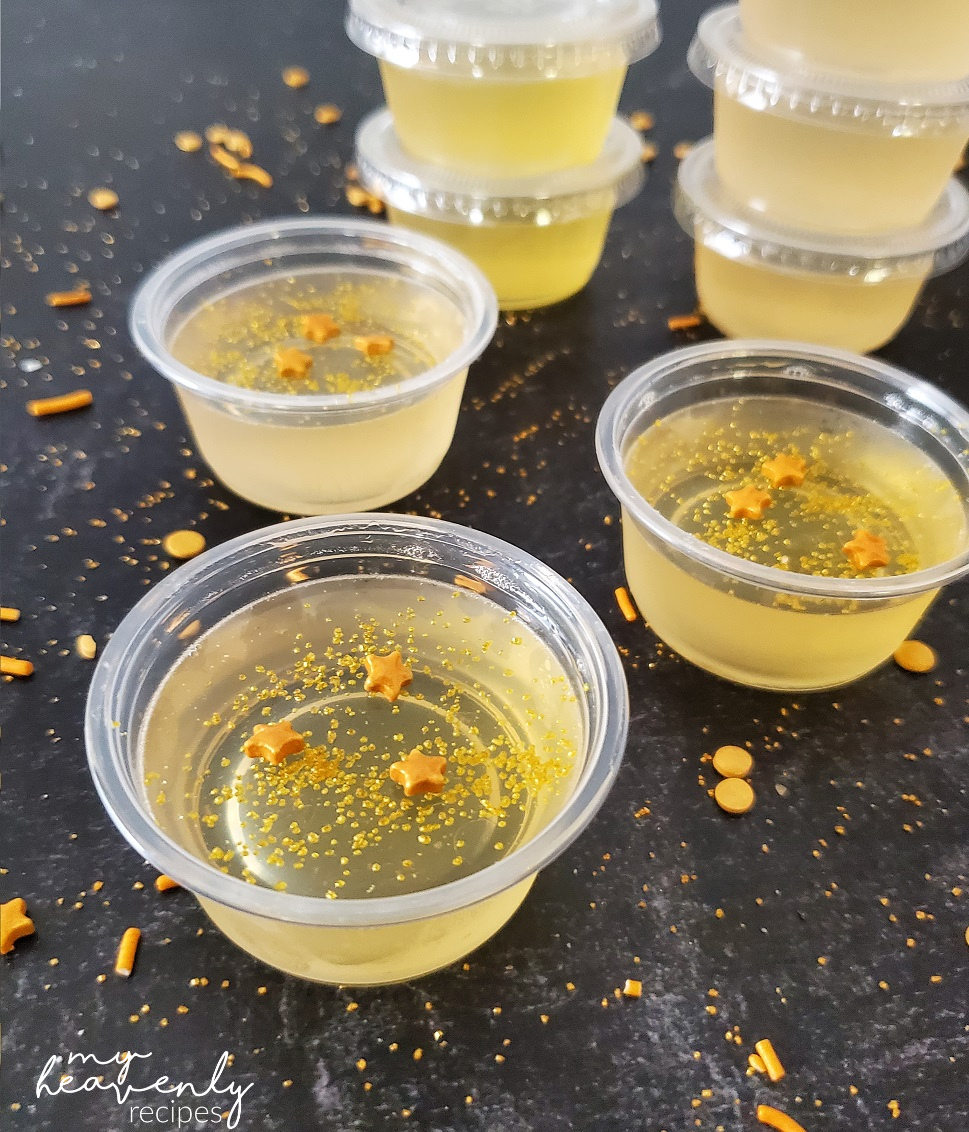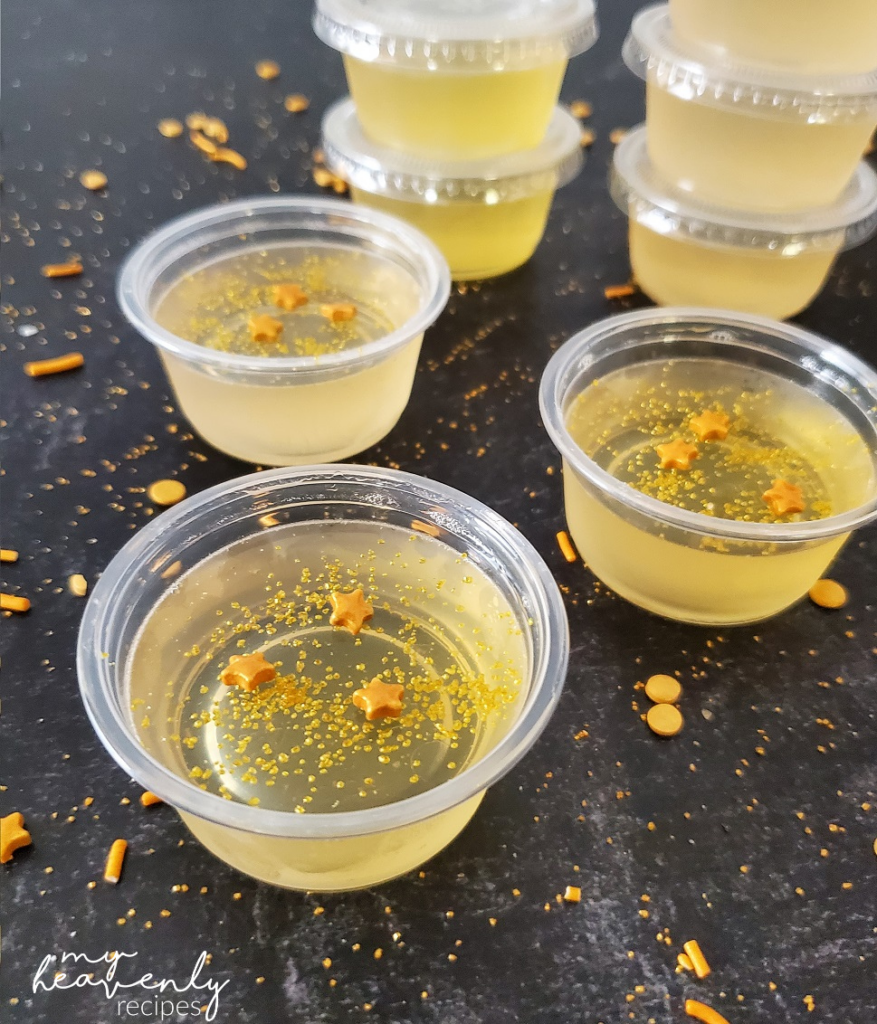 Make some pretty looking champagne jello shots using little gold star sprinkles for a New Year's Eve party! They are so easy to make and look amazing on a platter for a party.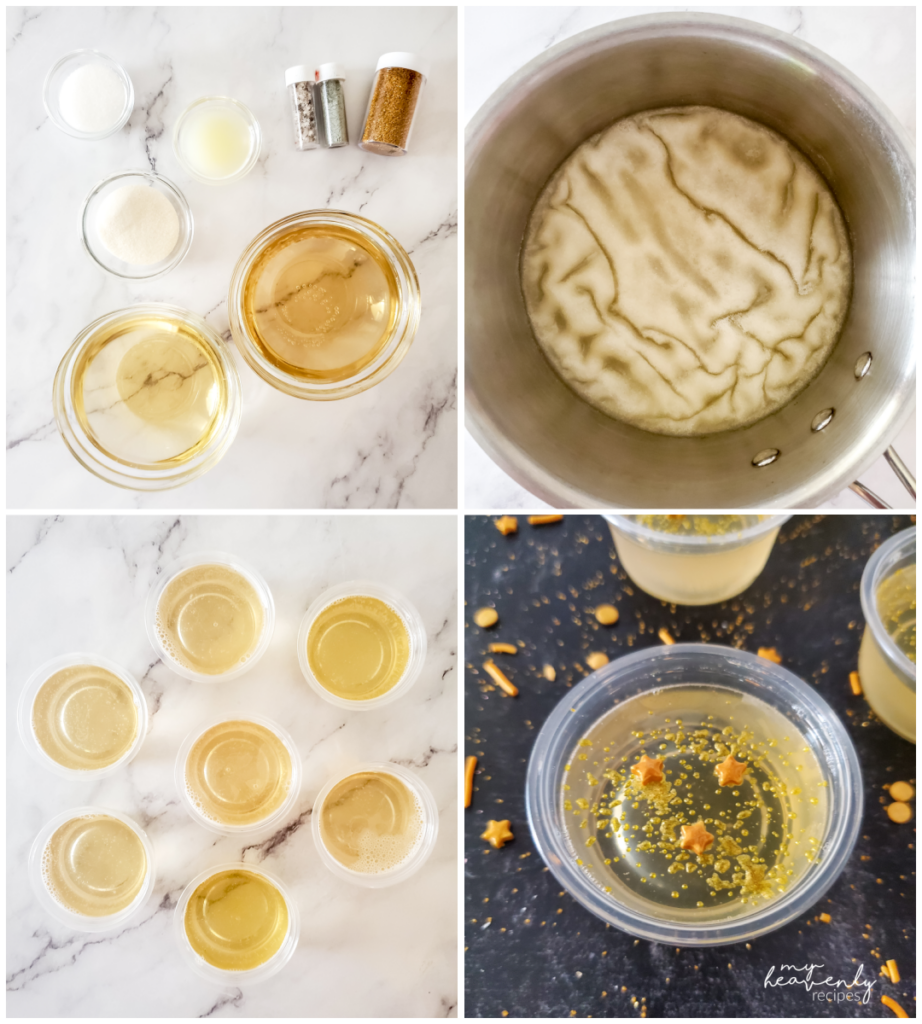 To get the "look" of bubbles in the jello shots, you need to sprinkle some gold crystallized sugar AFTER they set!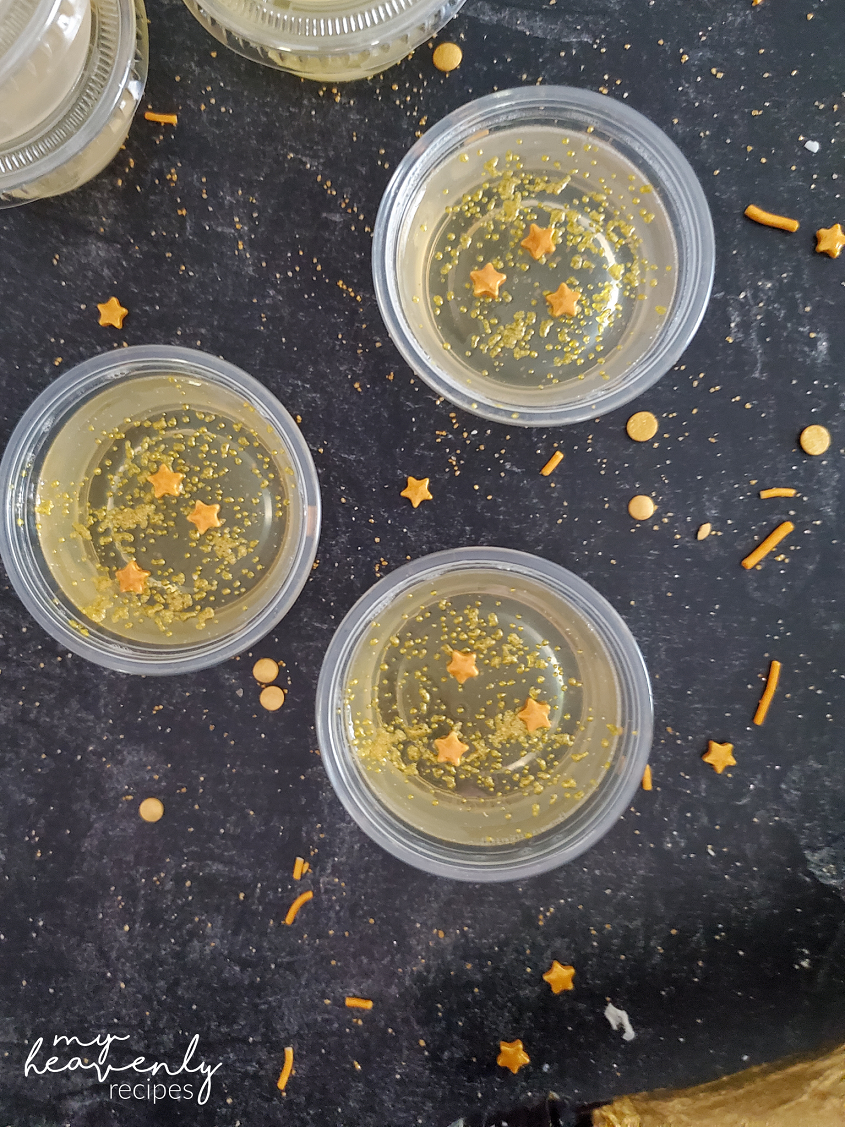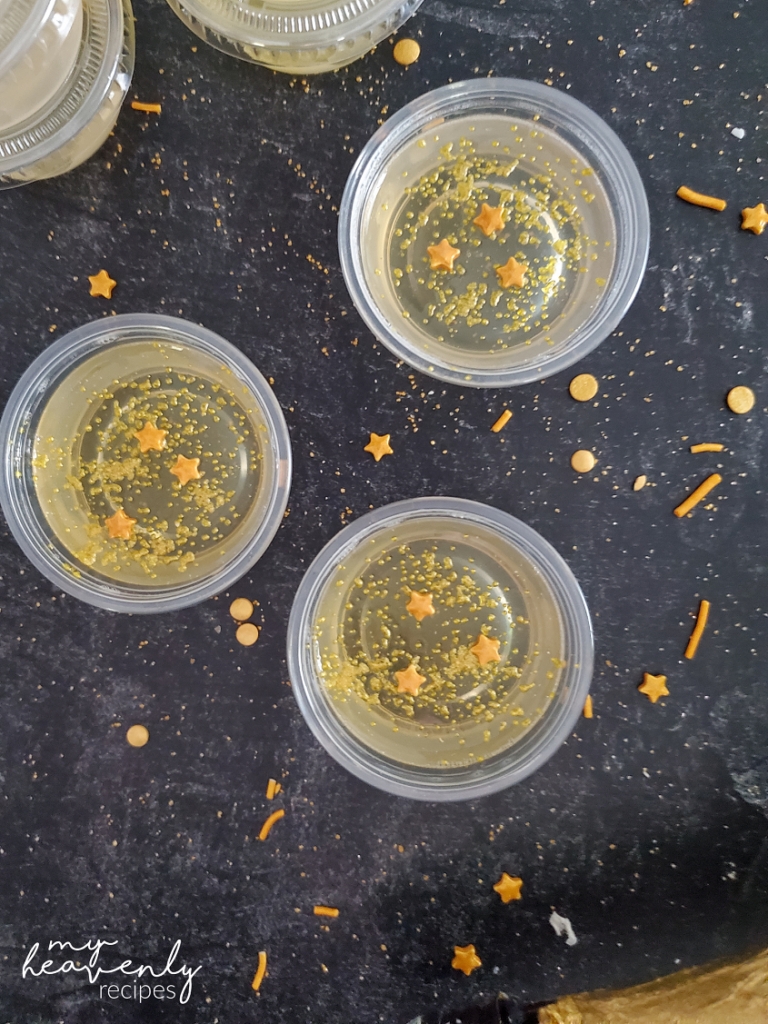 Depending on how many shots you need, I have found that the plastic jello shot cups are cheapest in bulk on Amazon!
Champagne Jello Shots
Ingredients
1

cup

champagne or other sparkling wine

1

tablespoon

granulated sugar

1

tablespoon

lemon juice

2

tablespoons

unflavored gelatin

2 envelopes

1

cup

ginger ale

Edible glitter

crystallized sugar or star sprinkles
Instructions
Place about 20 plastic shot glasses onto a baking sheet. Set aside.

In a medium saucepan, add the champagne, granulated sugar, lemon juice. Sprinkle the gelatin on top of the mixture, but do not mix. Allow it to bloom for 3 minutes.

Heat the saucepan over medium-low heat. Continually stir the mixture until the gelatin is fully dissolved. Do not allow it to come to a boil.

Remove from heat. Stir in the ginger ale, allow the fizzing to stop before pouring it into plastic cups. This is easiest to do if you can use a container with a spout. Cover the containers with covers, but make sure that the liquid doesn't touch the lid.

Place pan in the fridge for up to 3 hours to fully set.

Before serving, place glitter or sprinkles on top.
Notes
Swap out the champagne with sparkling cider for a nonalcoholic version.
• It's best to add the spinkles after the jello is set, preferably just before serving. The sprinkles will absorb the moisture from the jello so you don't want to add it too early. (I tried adding the edible glitter to the jello before it set, but didn't have good results.)