This post contains affiliate links. See affiliate disclaimer here.
As a busy Mom to three kiddos who are always on the go, I am looking for every time saving hack that I can possibly find! From saving food scraps I'm chopping for tonight's dinner to use in tomorrow's breakfast, to Meal Planning and everything in between, these kitchen hacks will not only save you time, but, can save your wallet too!

Check them out and let me know what you think by leaving a comment below!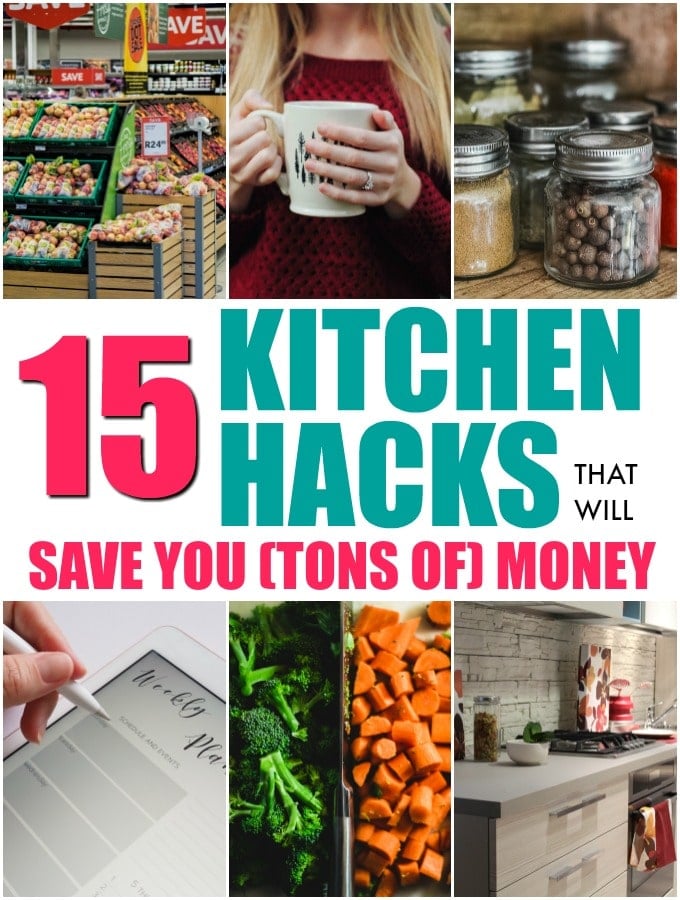 SAVING FOOD SCRAPS
When cutting peppers, don't disgard the top and bottom of the bell peppers. Instead, cut them into bite sized pieces, store in a mason jar and use for your omelette in the morning.
STORING BANANAS
Keeping bananas healthy and ripe before they start to turn bad can be frustrating. However, it doesn't have to be! Store in a cool, dark area or in a brown bag. Ensure the top of the bananas are wrapped in saran wrap so that air doesn't get to the top.
REGROW PRODUCE
The kids may even get involved with this one, especially if they enjoy a little science experiment every now and then! When cutting product that contain seeds (like peppers, apples, strawberries, etc.) save the seeds in a damn paper towel. When you are ready, place soil in a small dixie cup, bury the seeds and when ready to transplant, plant into the garden or planter to allow to grow fully.
If you have produce with sprouts (like a green onion, garlic, leeks, etc.), leave 1″ of the sprout and place in a glass of water! In a few weeks, you'll have a green onion to use and reuse!
With hardier product (like celery, lettuce, etc.) place the bottom of the stump into 1/2″-1″ of water for a few days. You will want to keep an eye on the water level, as it will evaporate rather quickly. When you begin to see sprouts growing in the center, it's time to place in soil!
FREEZE ITEMS ON SALE
Not so long ago, 10 years ago, I had a little "deal website" (which I later sold) and taught my readers how to save money! One of my biggest suggestions was to freeze items that are on sale. I'm talking, freezing cream cheese when it's on sale. Purchasing un-salted butter (it's what I use A LOT) when it's on sale for $1.99-$2.49 and freezing.
Check out my list of 21 Foods That You Can Freeze!
MEAL PLAN
Listen, if you're tired of thinking about what's for dinner. Exhausted from shoveling cereal out every morning and the entire family not getting proper nutrition it's time to Meal Plan! You will Thank me later 😉
Here's a few different options for Meal Planning. Pick the option that best suits your needs:
TIP: When Meal Planning, you can save even more money by cooking with items that are on sale at the grocery store that week!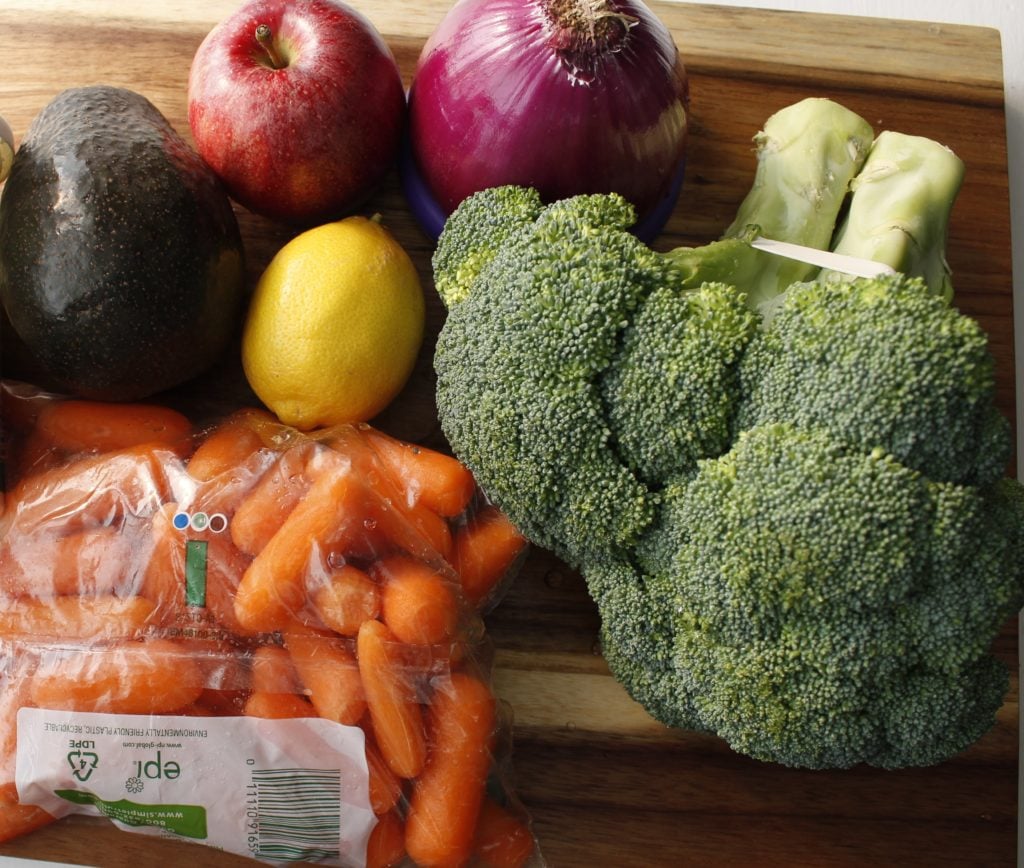 PURCHASE PRODUCE IN SEASON
If you live in say, Cincinnati (hey neighbor, hey!), let's not purchase Strawberries in September. They are out of season and they are EXPENSIVE. Instead, purchase in March-May and save! Then, freeze produce when it's on sale to save even more money!
Which brings me to – purchase from your local farmers. Not only are you supporting your local businesses, but, this allows you to get fresh produce! And we all know how good fresh produce can be!
CLEARANCE SECTION
Every store has one, so be sure to find yours! The Clearance section contains day old bread, bakery items like birthday cakes that are about to "expire" and I've even seen items like baby formula, diapers and sunscreen!
If you are a fellow Target shopper, these Clearance sections are often on end caps. I spoke with Kaylee Aimee on her site about this, so head on over there now!
COOK AT HOME
You may think I sound like a broken record, but, sometimes we just need to hear it COOK AT HOME more. The internet, including MyHeavenlyRecipes.com, is filled with delicious recipes waiting for you to try! At MHR most recipes are on the table in under 30 minutes and have already been Kid Tested & Husband Approved!
On those nights where you are just wanting to get home and get away from all the hustle and bustle of constantly running kids, with your Meal Plan above, schedule those nights for easy recipes or make those Crock-Pot nights! Not only will you feel better because you didn't eat that oiled down drive-thru food, but, your pocket book will Thank You!
BULK ITEMS ONLINE
Hear me out on this! By purchasing specialty ingredient items, toiletries and items such as coconut oil, cocoa powder, etc. it's cheaper to purchase these products in bulk and online! Oh and you are also winning because it's delivered right to your door!
I purchase items like Coconut Oil, Cacoa Powder, all my Sukrin products, toilet paper, dish detergent, etc. from Amazon Prime and a few are on a subscription, so I save an additional 10% and don't ever have to worry about it! Check out Amazon for more details.
NO SUGARY DRINKS
I didn't realize this until I was writing this, but, when we stopped purchasing sugary drinks, we were saving ourselves $10-$40 a month! We no longer drink soda, sweet tea, apple juice or that over the top sweet OJ!
Instead, we are now drinking water, green tea and I gotta have my coffee! Plus, you'll watch the weight fall off 😉
JOIN A CO-OP
Do a quick google search for your area and a co-op. This is a great opportunity to support local farmers and bakeries. You'll get BIG discounts on produce, meats and more at a more than reasonable price.
PREP DAYS
Pick a day out of your week that works best for you. Then prepare what you can for the week to cut down on prep time. Cook hamburger to tacos, grill chicken in bulk for lunch and dinners, chop up veggies, wash produce, make any homemade sauces or breads for the week, etc.
GROCERY SHOP DAYS
For many grocery stores, there is a SINGLE DAY where the ads overlap – meaning you can get this weeks deals and next weeks deals both on that one day. Find out what that day is and make that your grocery shopping day to save double the money!
Be sure to load any e-coupons and don't forget your printable coupons!
COFFEE AT HOME
Again, this is one of those things that you just need to hear! If you just gotta have your Starbucks fix, check out these 22 CopyCat Starbucks recipes that you can make at home!
A few other KITCHEN HACKS you may be interested in are: