We all love it….but, let's be honest. Getting Starbucks can become expensive. So check out these 22 CopyCat Starbucks Recipes that you can now make at home!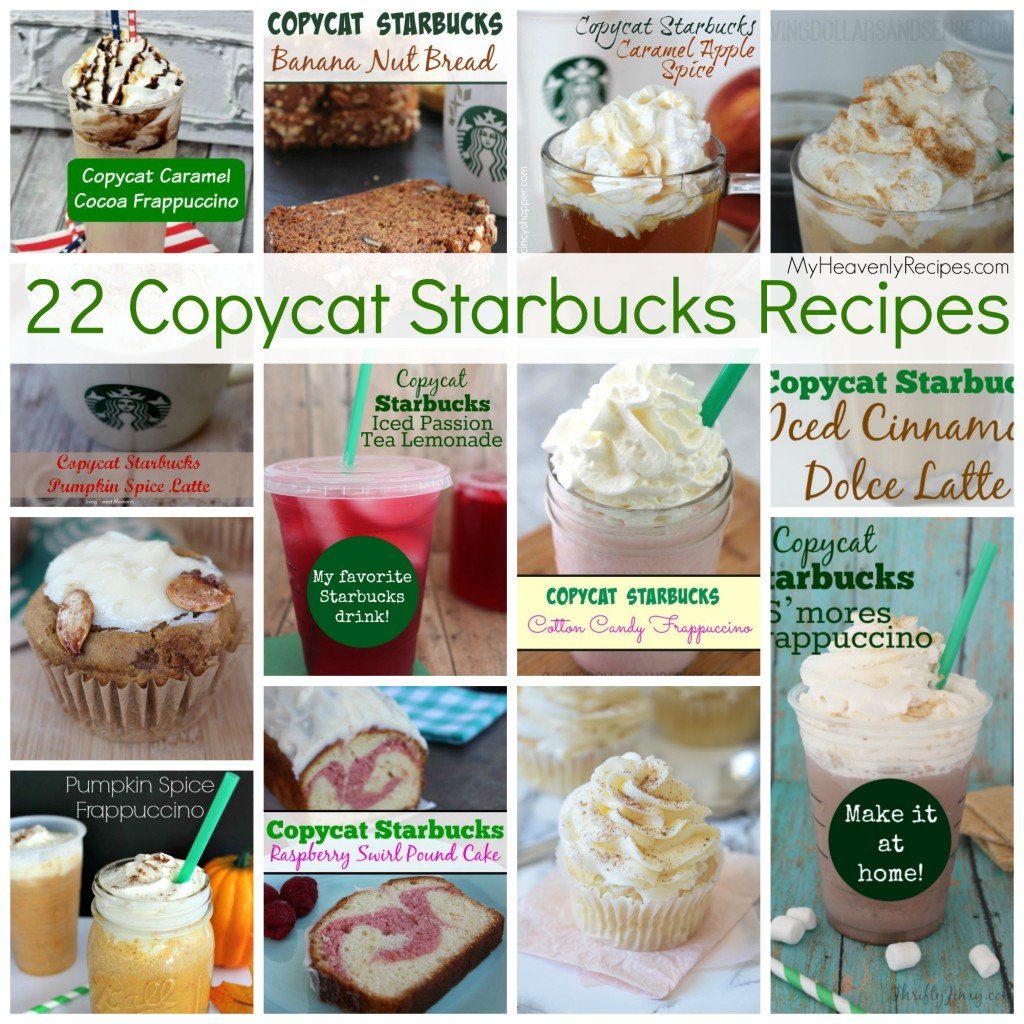 Are you spending $5 every morning or afternoon? If so, I want to save you a good bit of money every week and have you making your own Copycat Starbucks Recipes from the comfort of your own home! I've gathered my blogger friends together to put together this 22 Starbucks Copycat Recipes. Below you will find your favorite Starbucks Recipes….you'll want to visit each site for the complete recipe.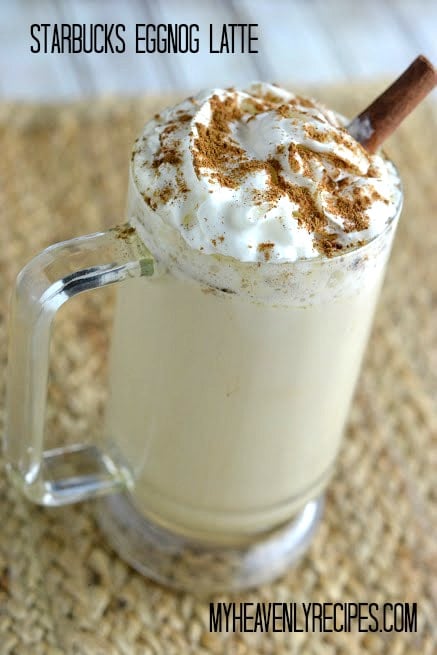 Have you seen my Starbucks Eggnog Latte recipe?!?
What's your favorite Starbucks Recipe? Leave me a comment below and I'll get it added!
Farm Fresh Feasts  | Do's and Dont's of DIY Ice Chai Tea Latte
Saving Dollar and Sense | Starbucks Cotton Candy Frappuccino
Saving Dollars and Sense | Copycat Starbucks Iced Cinnamon Dolce Latte
Savings Dollars and Sense | Copycat Starbucks Raspberry Swirl Pound Cake
Savings Dollars and Sense | Copycat Starbucks Petite Vanilla Bean Scone
Saving Dollars and Sense | Copycat Starbucks Banana Nut Bread
Saving Dollars and Sense | Copycat Starbucks Mocha Frappuccino
Living Sweet Moments | Copycat Starbucks Pumpkin Spice Latte
Life is Poppin | Copycat Starbucks Pumpkin Spice Frappuccino
Thrifty Jinxy | Copycat Starbucks S'Mores Frappuccino
Thrifty Jinxy | Copycat Starbucks Iced Passion Tea Lemonade
Thrifty DIY Diva | Copycat Starbucks Pumpkin Cream Cheese Muffins
Couponing for 4 | Copycat Starbucks Carmel Cocoa Frappuccino
Carmel A Pop | Pumpkin Spice Latte Cupcakes
Modern Christian Homemaker | Copycat Starbucks Caramel Macchiato
Modern Christian Homemaker | Copycat Starbucks Vanilla Latte
Modern Christian Homemaker | Copycat Starbucks Iced Mocha
Modern Christian Homemaker | Copycat Starbucks Frappuccino
Sweet Pennies From Heaven | Easy Copycat Starbucks Egg Salad Sandwich Recipe
Meet Kristy | Copycat Starbucks Lemon Pound Cake
CincyShopper | Copycat Starbucks Caramel Apple Spice
WIC Project | How to Make Starbucks Vanilla Chai Tea Latte