Ya'll I've been making homemade playdough for nearly 6 years now! Over those years I've pretty much perfected my own Homemade Playdough Recipe and I'm sharing it with you today!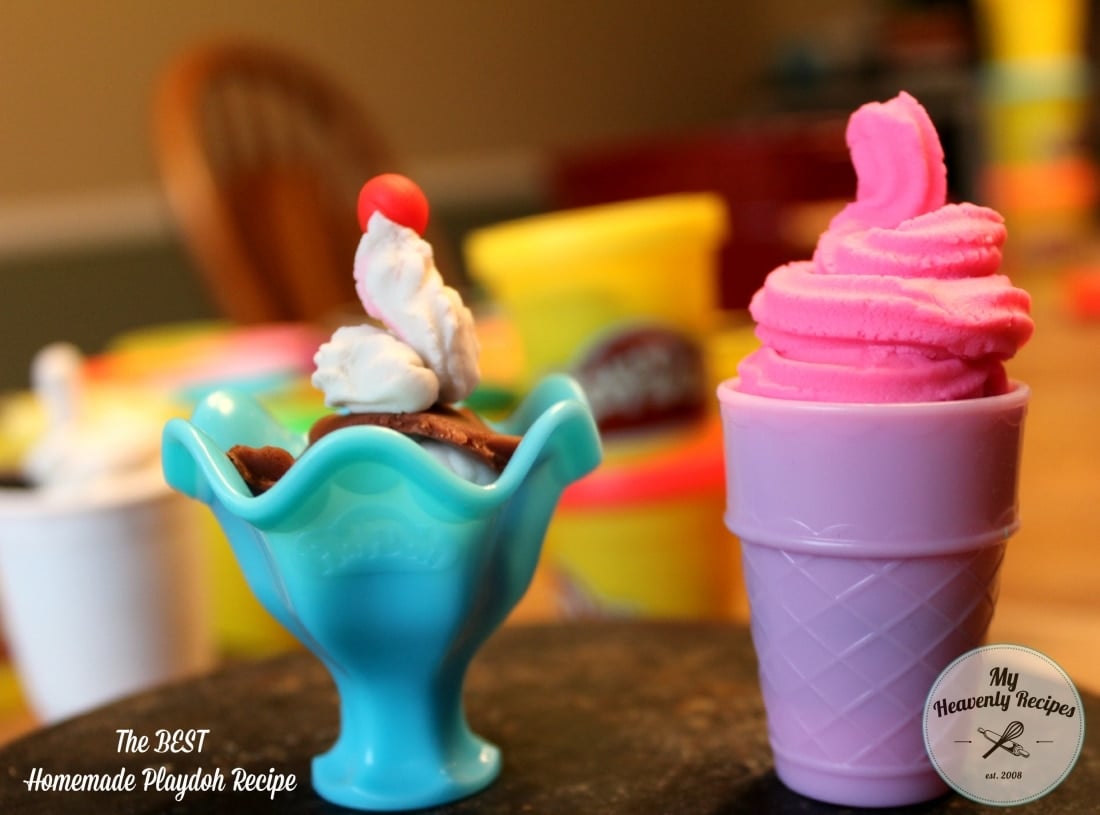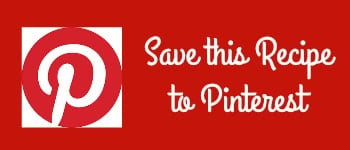 Beanies, who is 7, made this with the Playdoh Ice Cream Shoppe (affiliate link)!
Ever since Beanies was about 9 months old I decided to try and start making homemade playdough. I didn't want the chemicals in the store bought stuff to end up in her mouth and worried about what was going to follow…
As a first time Mom you think of the craziest things that can happen to your child when in fact nothing happens! Isn't that right?
I'll never forget the time I freaked out and made J call 911! The 3 of us were eating dinner, Penn Station to be exact, and Hannah and I were playing around. We were giving each other smooches at the dinner table, she went to stand up to have me hold her and she fell. She hit her head on the corner of the wall. In the 2 seconds it took for me to react she instantly had a knot on her head and it got bigger by the moment. Not to mention it instantly was bruising as well.
I started screaming hysterically and told J to call 911. He asked if I was serious like 3 times and I told him YES! It was more words than that, including cuss words, but, that's the jist of it! I was sitting on the front step with her when the ambulance and police officer showed up. They looked at her for about a minute and told me that she would be fine. She had what they called "a goose egg". They said since it was on her forehead that she should get checked out for a concusion, but, they didn't think she'd have once since the "goose egg" popped out and didn't sink in.
We drove her down to the hospital that was 20 minutes away, screaming the entire time, they popped her with some Tylenol, gave her two grape popsicles and a stuffed animal and sent us on our way! They finally came in to take our $250 co-pay and J asked since they pretty much released her if we didn't have to pay 😉 Hey…he tried! They laughed and he handed them over the debit card!
So the moral of this recipe is a "goose egg" is perfectly fine and will disappear with 24 hours. The bruise will remain for a few weeks. Now if your child falls and any part of the body caves you need to seek emergency medical attention ASAP. I'm no doctor, just my suggestion after my experience!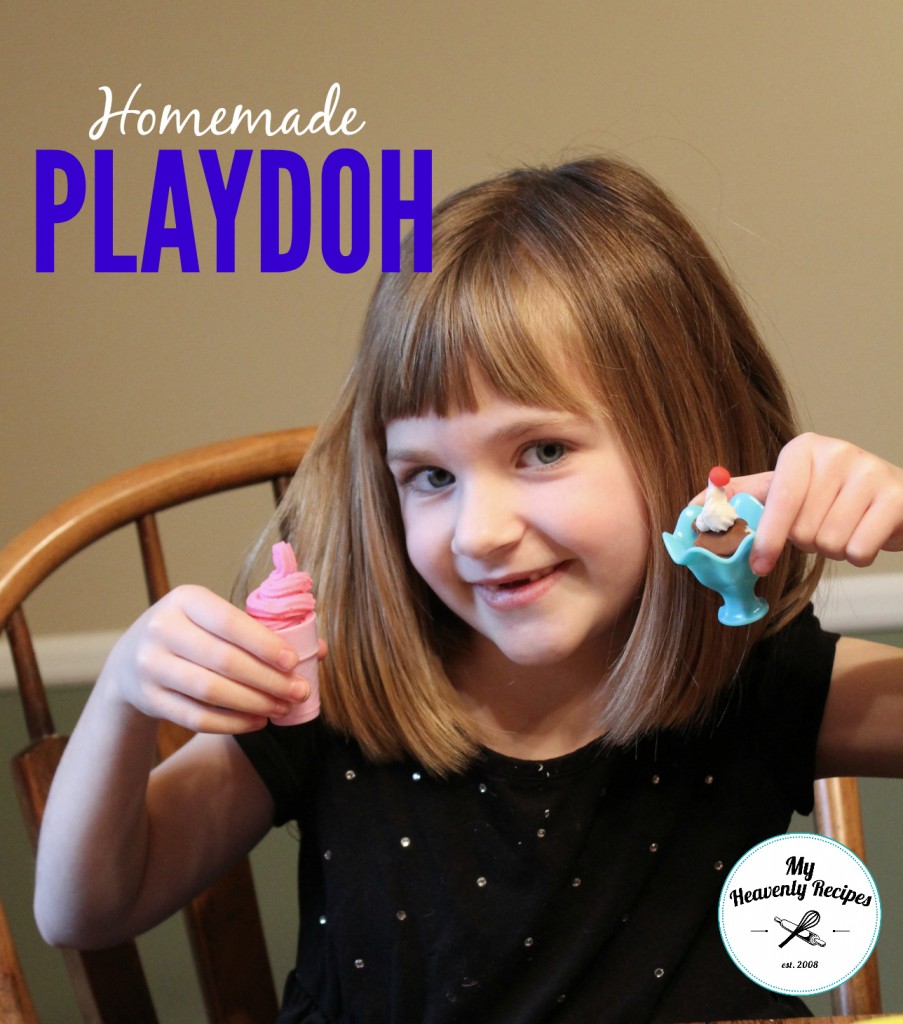 I'd love to hear some of your crazy Mommy stories 😉
Alright let's get your kids having some fun with this Homemade Playdough Recipe!!!!
Ingredients
2 C Flour
2 TBSP Cream of Tartar
½ C Salt
2 C Boiling Hot Water
2 TBSP Oil
Packets of Kool Aid or Food Coloring
Homemade Playdoh Recipe
A homemade playdoh recipe that won't your hands dry from all the salt and smells amazing!
Ingredients
2 ½

C

Flour

2

TBSP

Cream of Tartar

½

C

Salt

2

C

Boiling Hot Water

2

TBSP

Oil

Packets of Kool Aid or Food Coloring
Instructions
Place water and salt in a sauce pan, bring to a boil.

In a large bowl or kitchenaid mixer (it makes life easier!) add flour and cream of tartar.

VERY CAREFULLY pour boiling water to the flour mixture and stir.

Allow to cool for 3-5 minutes.

Separate the dough into half, thirds of fourths (depending on how many colors you are making with 1 ball of dough) and place into separate bowls.

Add in food coloring or packet of kool aid into each bowl and stir.

If you are using a kitchenaid mixer attach your kneading tool and knead each color for about 5 minutes. If not using a mixer flour a flat surface (I do a cutting board) and knead each color for 5-7 minutes. The dough may be sticky and you'll want to add a TBSP of flour at a time until you get the consistency that you'd like.
Nutrition
Calories:
365
kcal
|
Carbohydrates:
64
g
|
Protein:
8
g
|
Fat:
7
g
|
Saturated Fat:
0
g
|
Cholesterol:
0
mg
|
Sodium:
14152
mg
|
Potassium:
1302
mg
|
Fiber:
2
g
|
Sugar:
0
g
|
Calcium:
20
mg
|
Iron:
4
mg
You can store these in a air tight container for months! I have my girls play with their playdough outside so that it avoids the ground in playdough in my rugs. This also helps for easy cleanup as I just broom off the deck 😉
The girls LOVE to make this playdough recipe and then give it to their friends along with a recipe card and the Playdoh Cake Mountain set (affiliate link) for their birthday gift. We've also made this homemade playdough recipe and added glitter to the dough and to give as a party favor instead of those little trinkets or candy where the wrappers end up all over the house!