This post may contain affiliate links, read our
Disclosure Policy
for more information. As an Amazon Associate I earn from qualifying purchases, thank you!
3 ingredient recipes for you to make that are easy to make and heavenly delicious! Whether you're craving something sweet or savory, we've got you covered.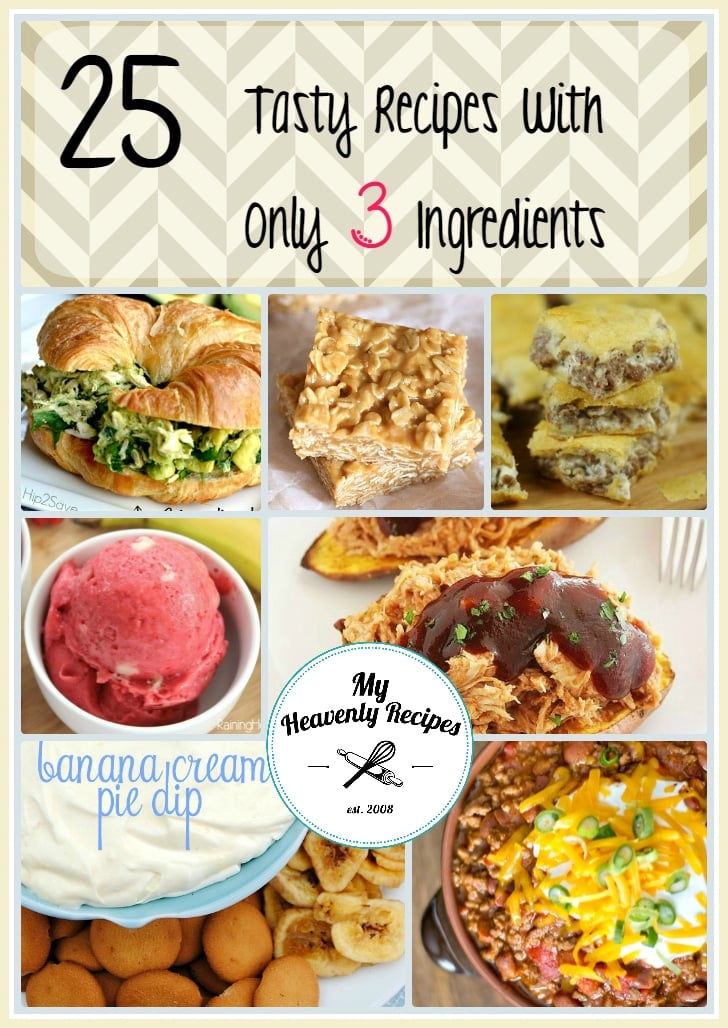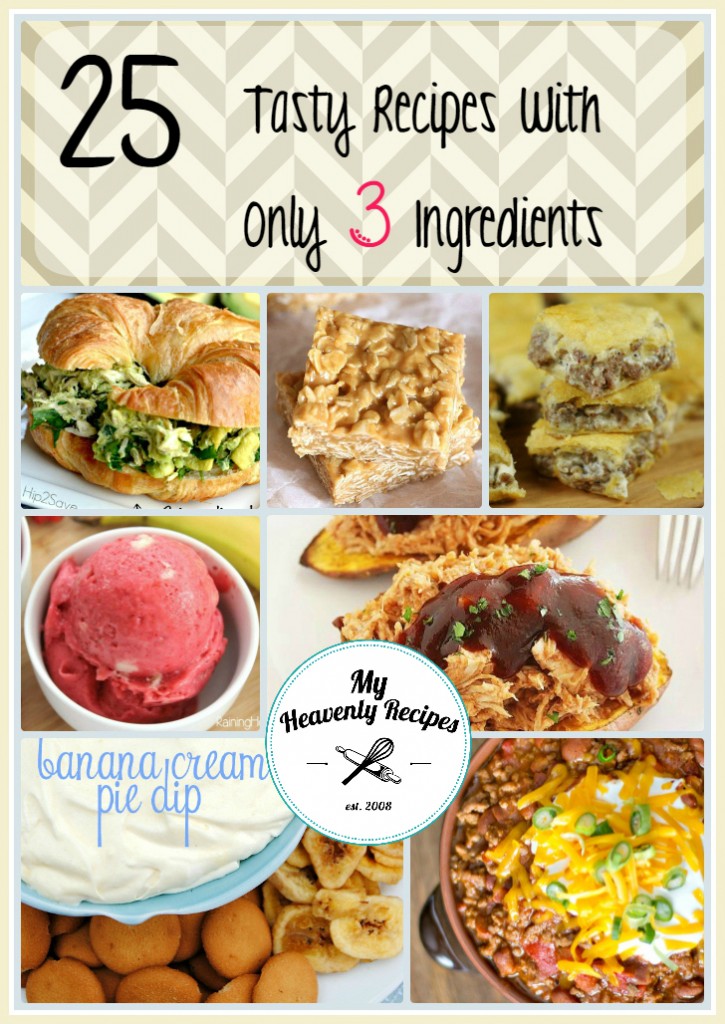 Easy 3 Ingredient Recipes
One of the easiest ways to begin to enjoy cooking is when you accomplish meals that are tasty, yet simple. So let's get you cooking up a storm with these 3 ingredient recipes that are absolutely foolproof….there's really no way you can screw these up!
I love to see what you are creating in your kitchens! Be sure to share the recipes you found on MyHeavenlyRecipes.com with me on Facebook, Twitter, Pinterestand Instagram.
What are some of your favorite 3 ingredient recipes?
Be sure bookmark Submit a Recipe so that I can feature it on the site once you've completed this project! See you soon 😉
Enter your Name and Email Address Below to receive a email when a new recipe is published!
I PROMISE I won't sell your info to those scammer people!
Try These Reader Favorite Dessert Recipes
Quite a few of our Dessert Recipes have been very popular across social media. Here's a few of our readers favorite dessert recipes that we hope you'll also try!