Make fun Halloween Treats using Chocolate!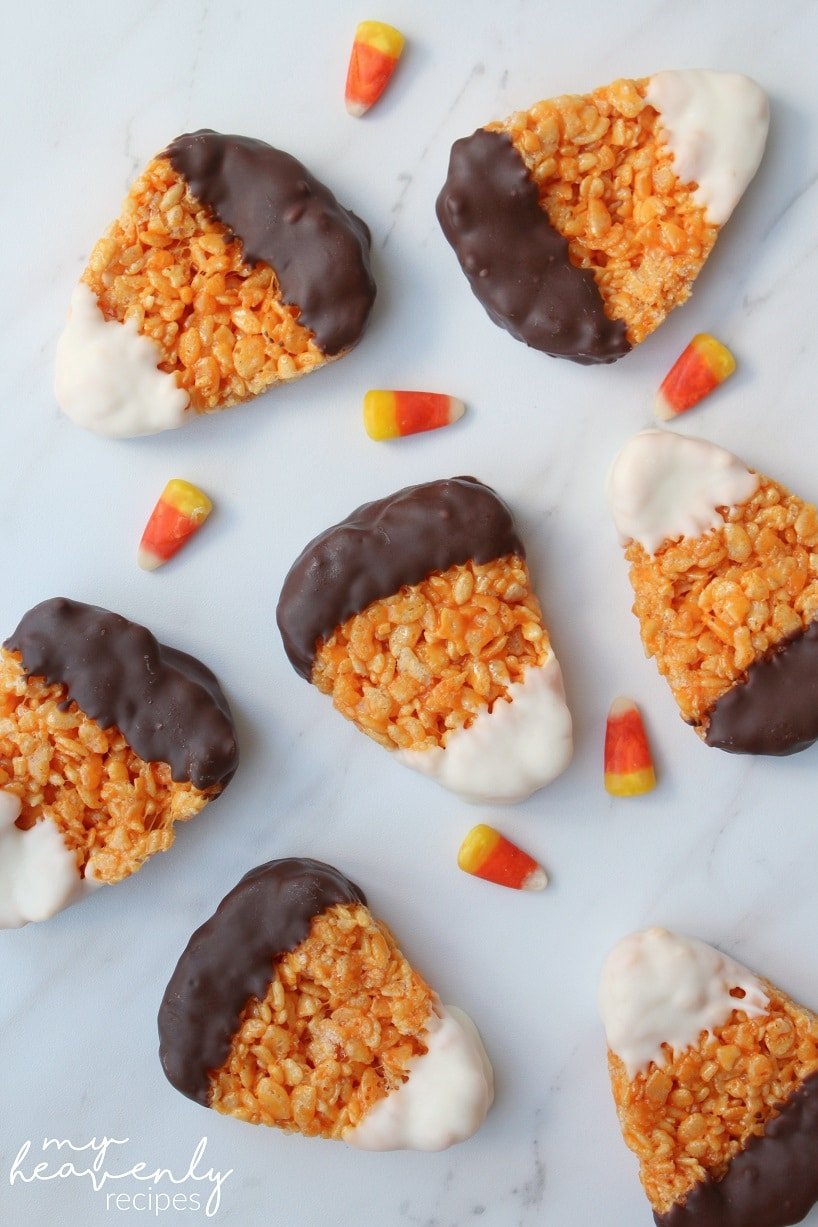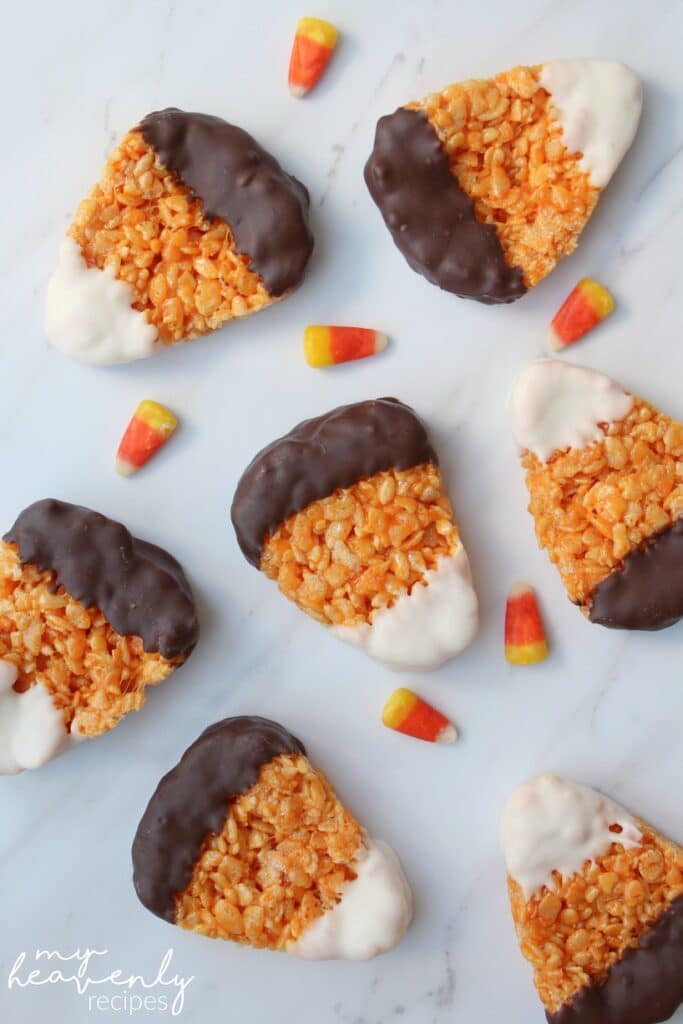 Make Halloween and fall time a little more fun with these chocolate covered candy corn treats! You could also switch it up and dye the white chocolate yellow for the top to dip it in. Or you could dye the actual rice krispies like this version.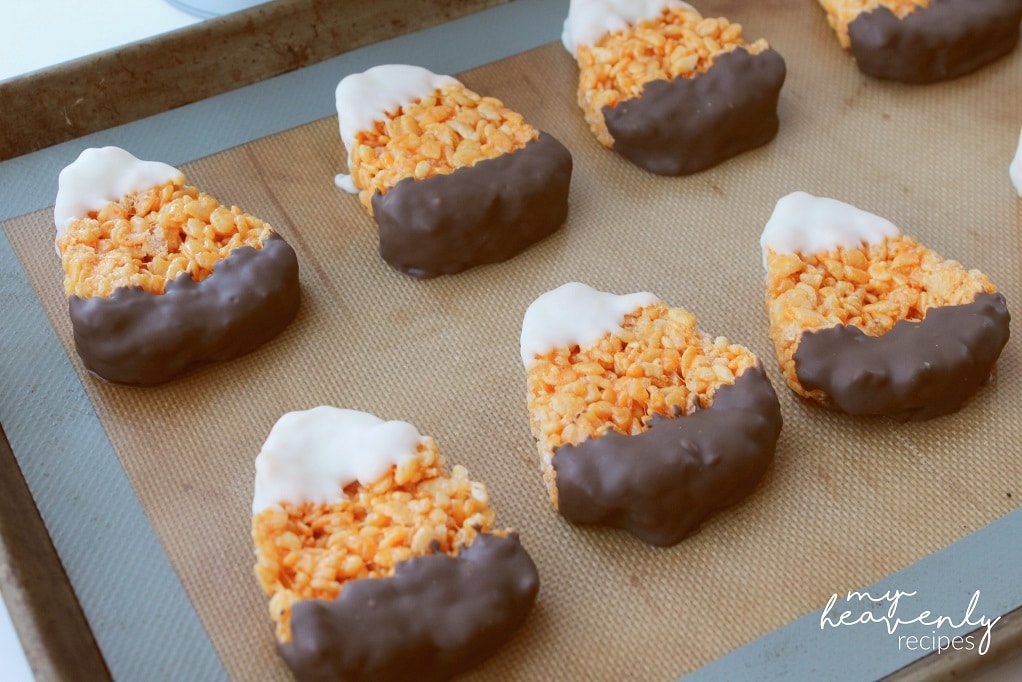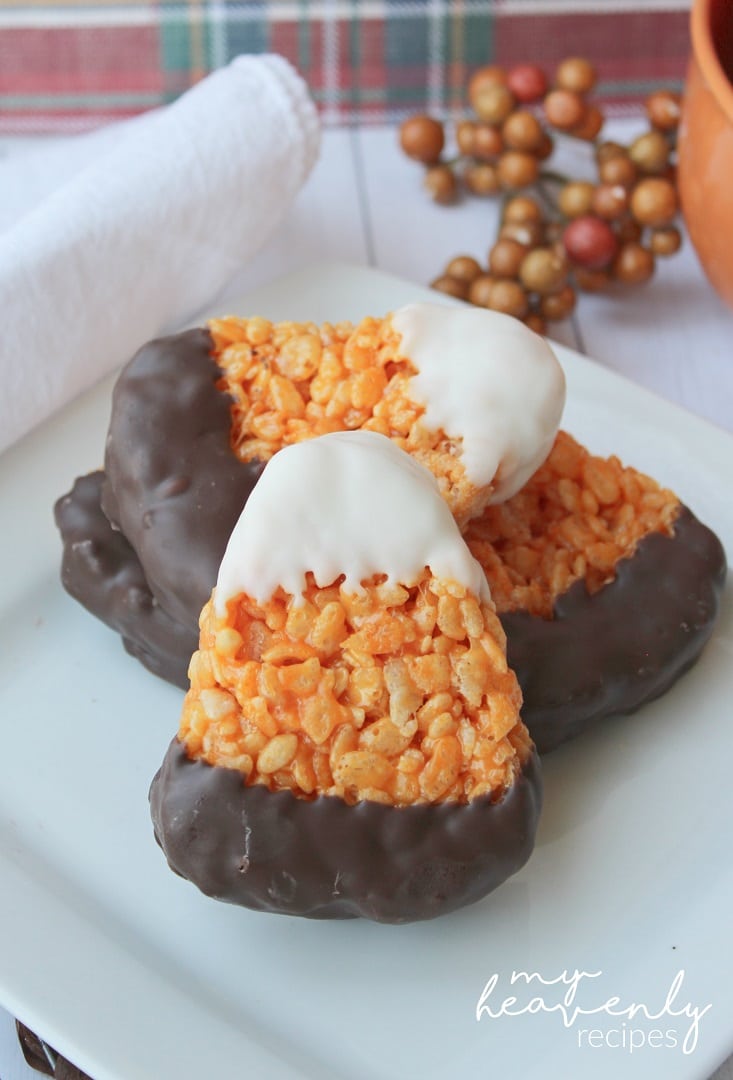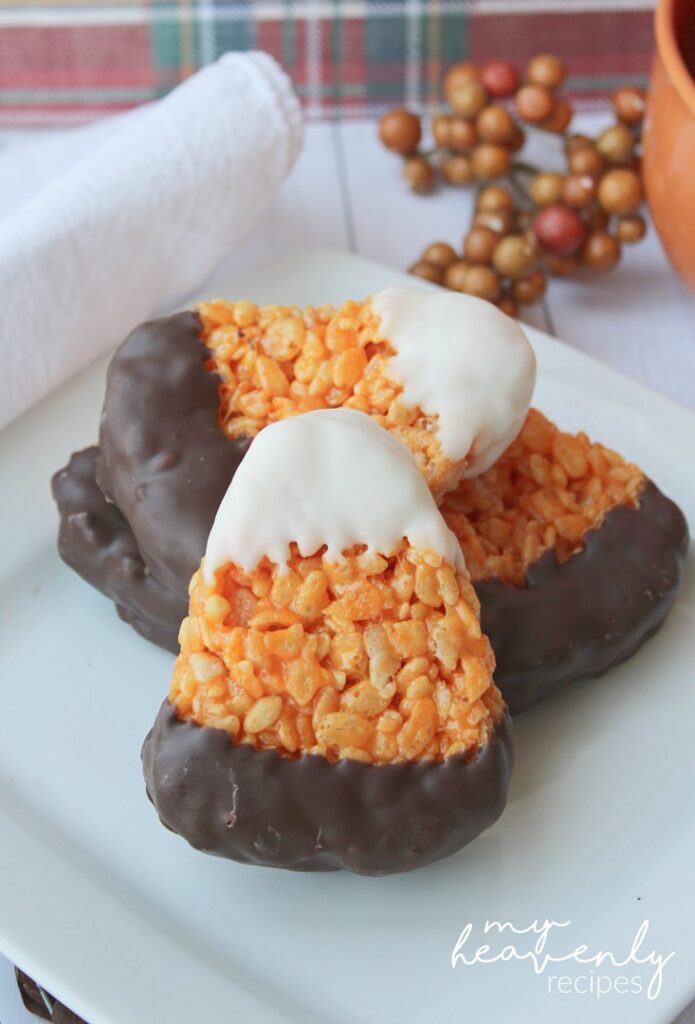 Rice Krispie Candy Corn Treats
Ingredients
6

cups

rice krispies cereal

6

cups

mini marshmallows

5

tbsp

butter

orange gel coloring

I used 3 drops of yellow and 1 drop of red to make orange

chocolate almond bark candy coating

white chocolate almond bark candy coating
Instructions
In a large pot over medium heat, add in the butter and allow it to melt. Then add in the mini marshmallows a little at a time, stirring constantly until the marshmallows have fully melted.

Stir in the gel food coloring.

Remove the pan from heat and add in the rice krispies cereal, mix until fully combined.

Press the treats into a buttered 9×13 pan. Use an oiled spoon or oil your hands to smooth the treats out in the pan.

Once the treats are in the pan use a sharp knife and cut them into triangles.

Remove the triangles from the pan and use your hands to gently round the corners of your treats.

Using two small bowls, add your chocolate and microwave until fully melted.

Start with the bottom of your treats and dip the bottom part into the dark chocolate, then quickly flip over and dip the top in the white chocolate.

Place treats onto a non-stick mat and allow the chocolate to cure and set.

Enjoy!