How to Make Creamsicle Jello Shots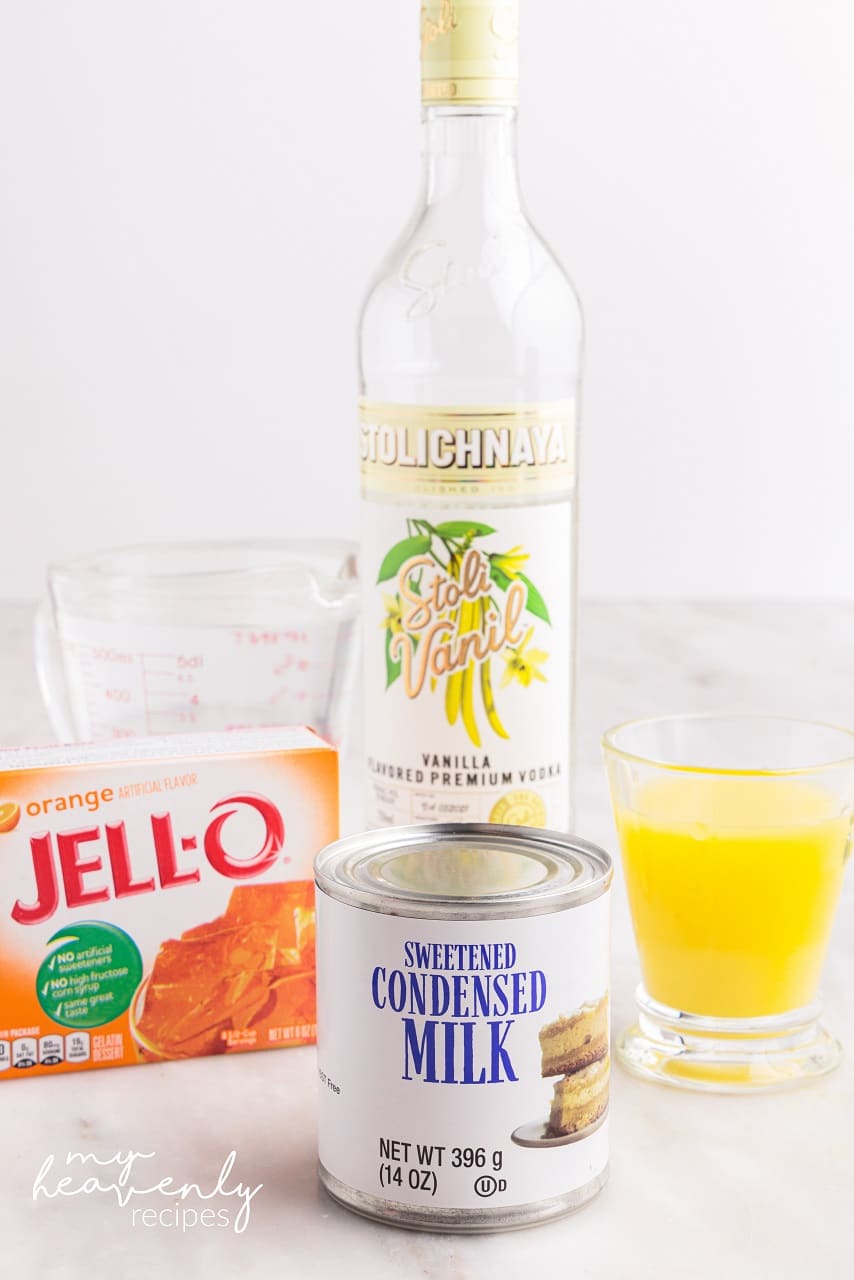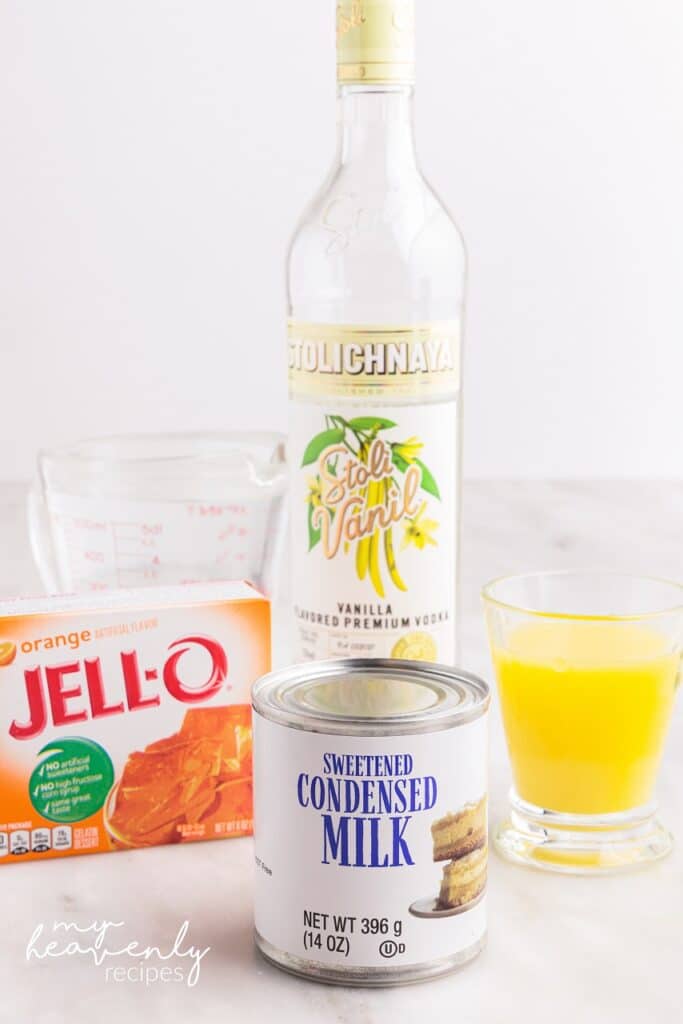 Try these fun summer jello shots! If you love orange creamsicle popsicles, this recipe is for you!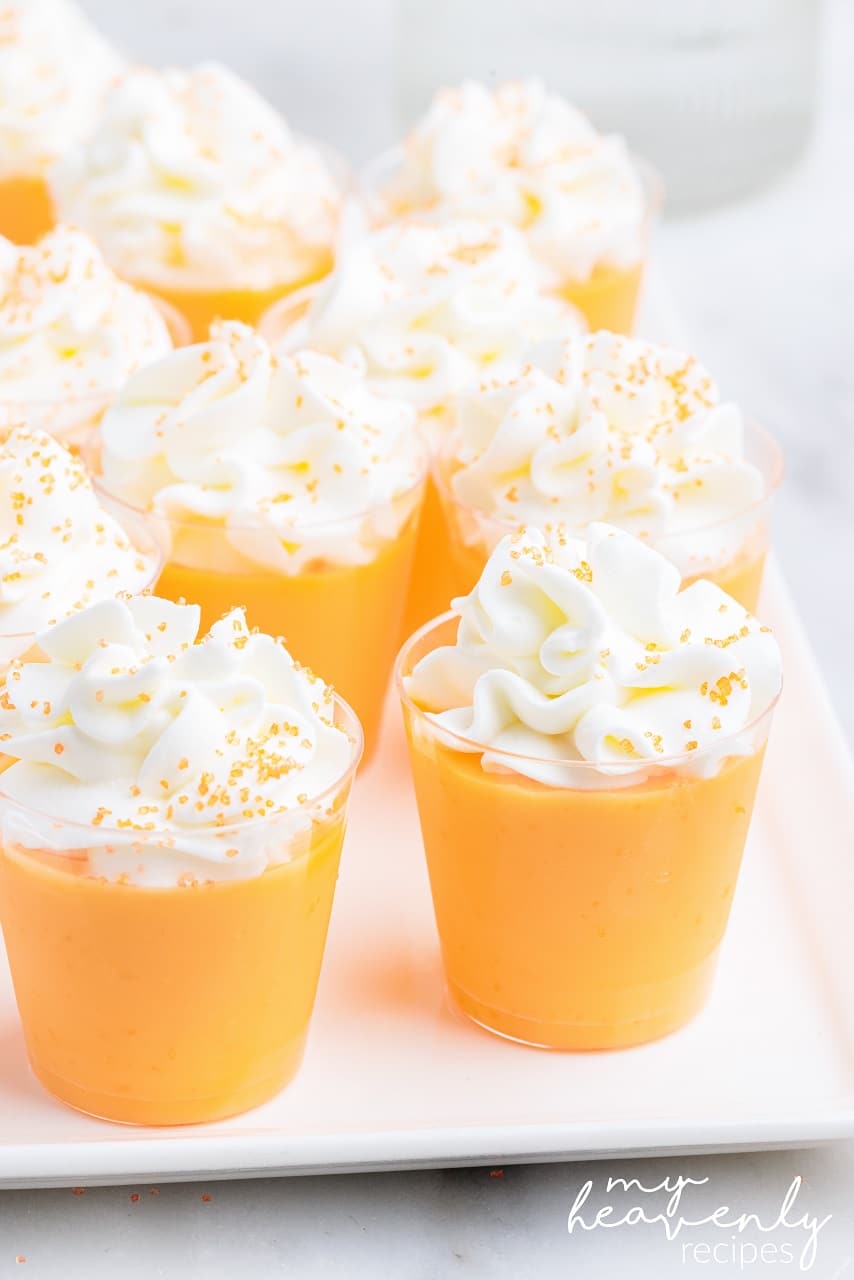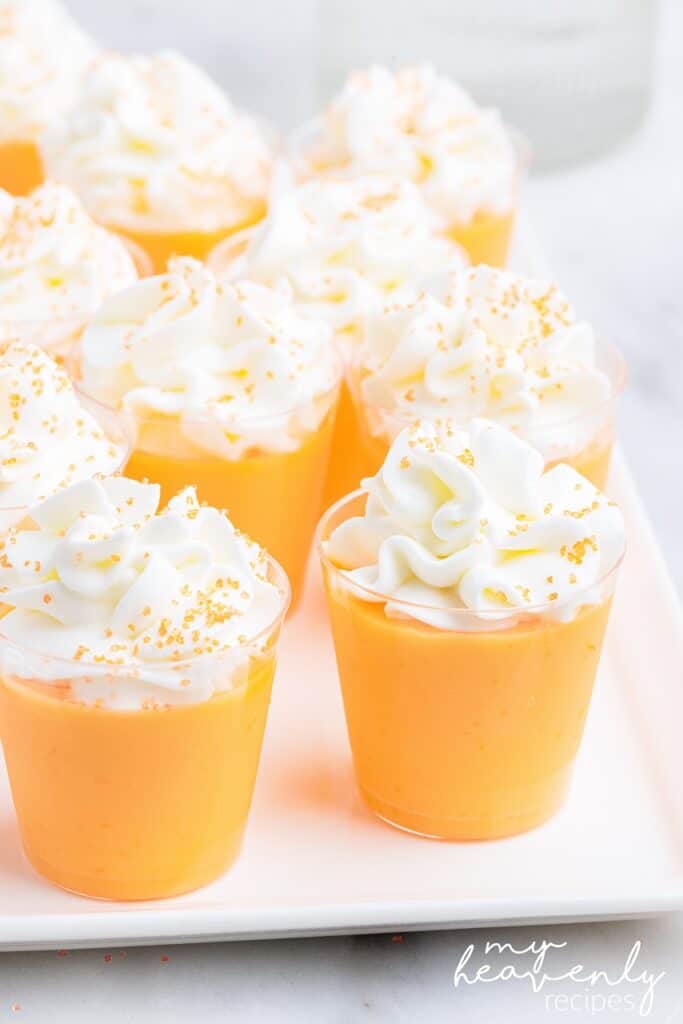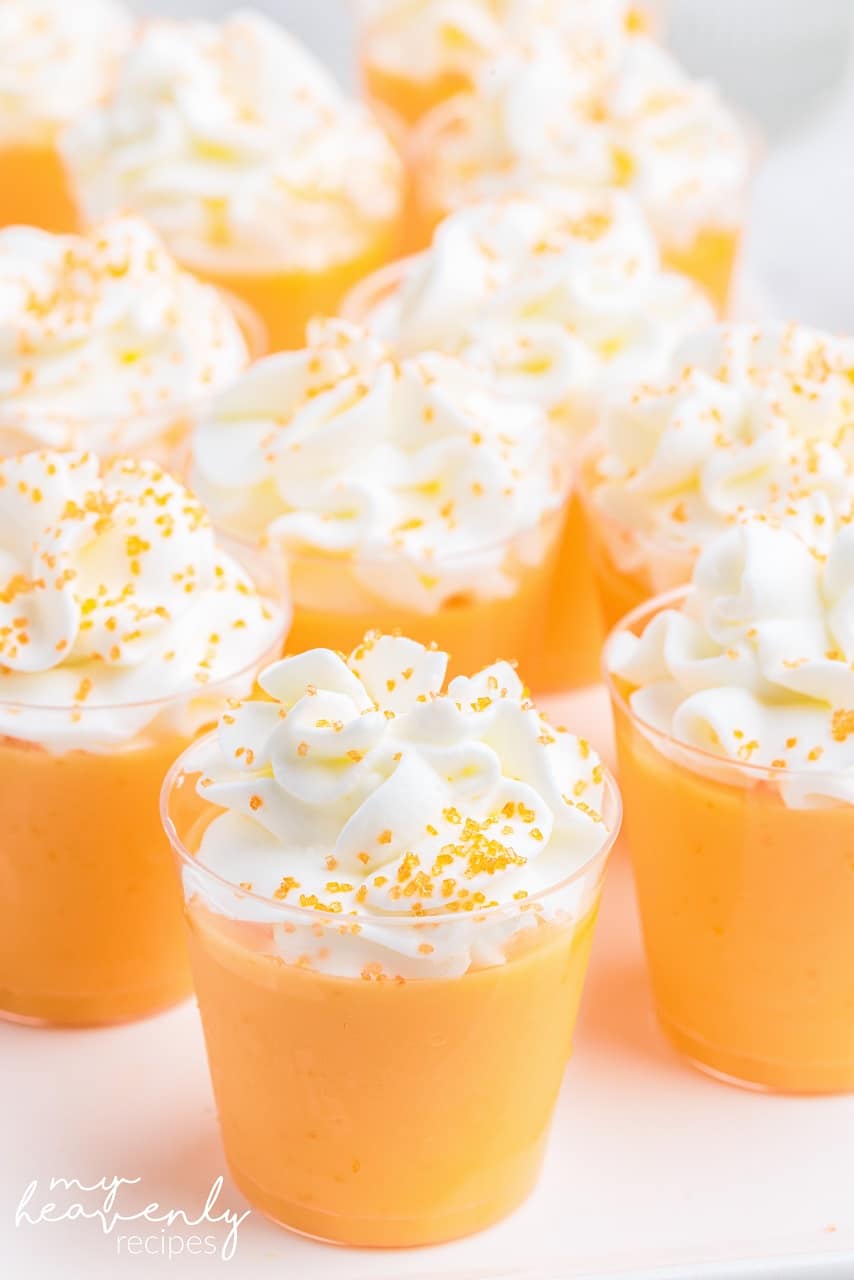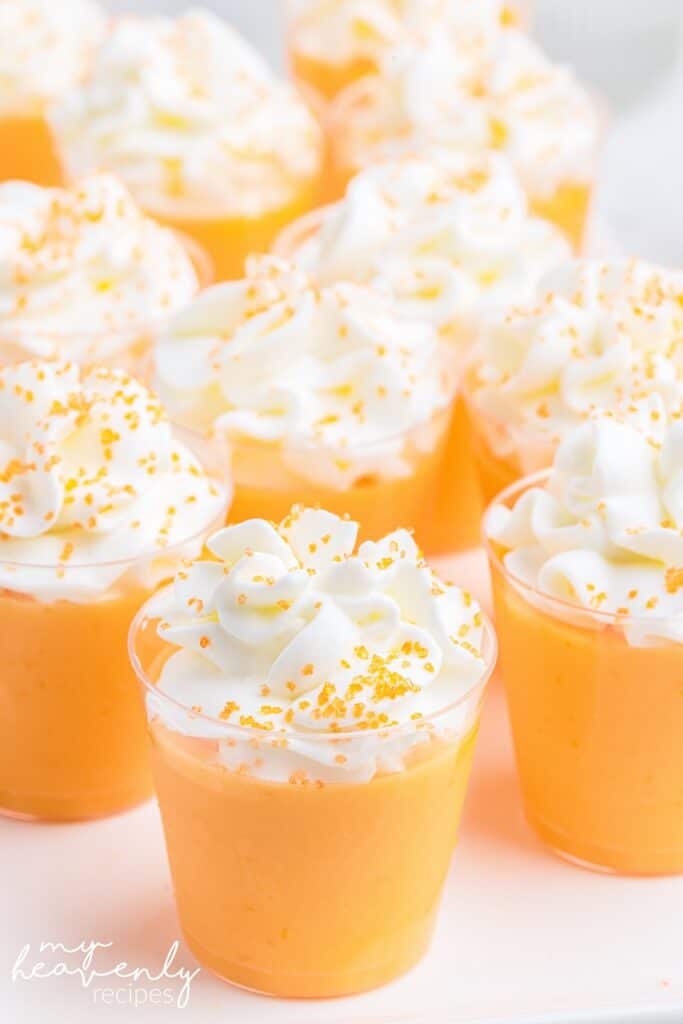 My friends went crazy over these jello shots! You could
Orange Creamsicle Jello Shots
Ingredients
4 oz vanilla vodka

4 oz hot water

3 oz orange jello

½ cup orange juice

½ cup sweetened condensed milk
Instructions
Boil water and add jello. Stir until dissolved.

Let sit to cool.

Once cooled, add vodka and orange juice. Stir to combine.

Add in sweetened condensed milk and stir to combine.

Pour into shot glasses or 2 oz condiment cups.

Refrigerate for 2 hours to set.

Garnish with whipped cream or an orange wedge. Serve.
Notes
Use disposable condiment cups or disposable shot glasses for easy cleanup.