This post may contain affiliate links, read our
Disclosure Policy
for more information. As an Amazon Associate I earn from qualifying purchases, thank you!
Winter time is the worst time of year for sickness for our family and my go-to solution is elderberry syrup or elderberry gummies. My four year old son was constantly getting upper raspatory illnesses and it was driving us crazy! To make matters worse he had to go to daycare and would just repeat the viscous cycle. So we started making our own syrup and giving him some everyday. We noticed that his immune system was getting stronger and better. On a normal winter season he'd come down with 3-4 colds but he only had 1!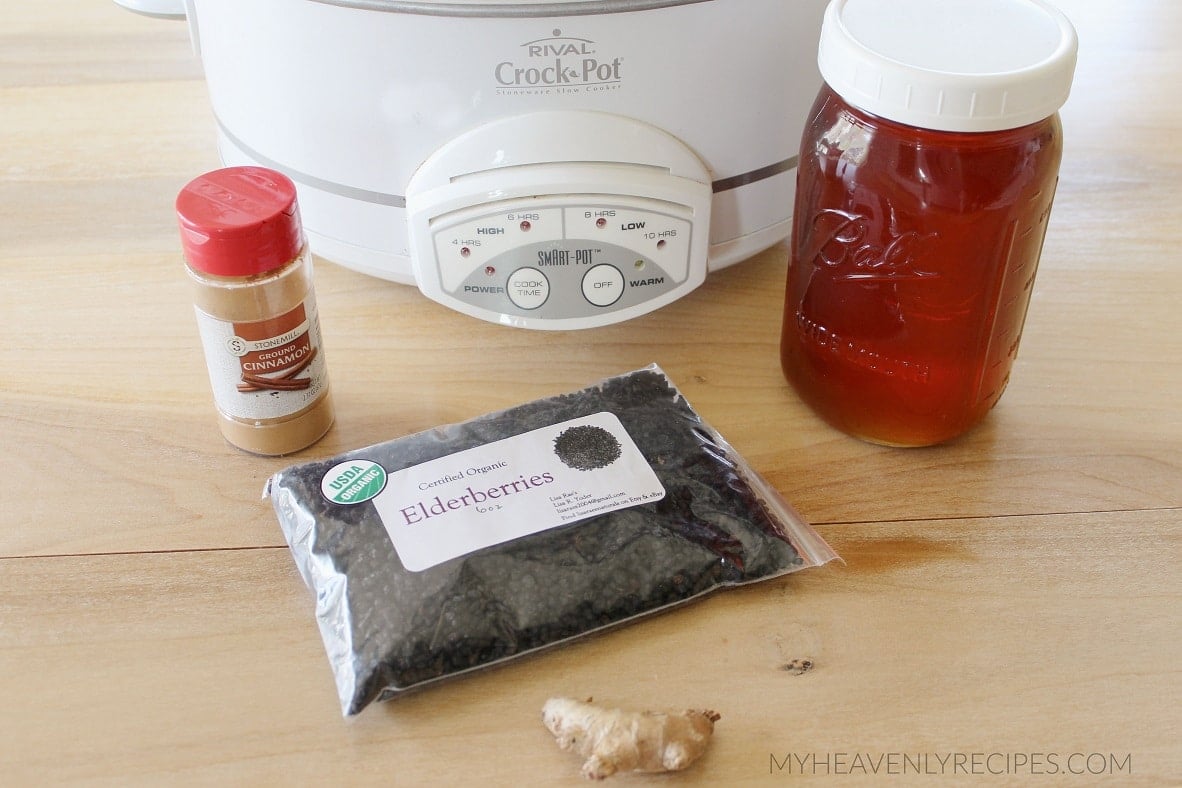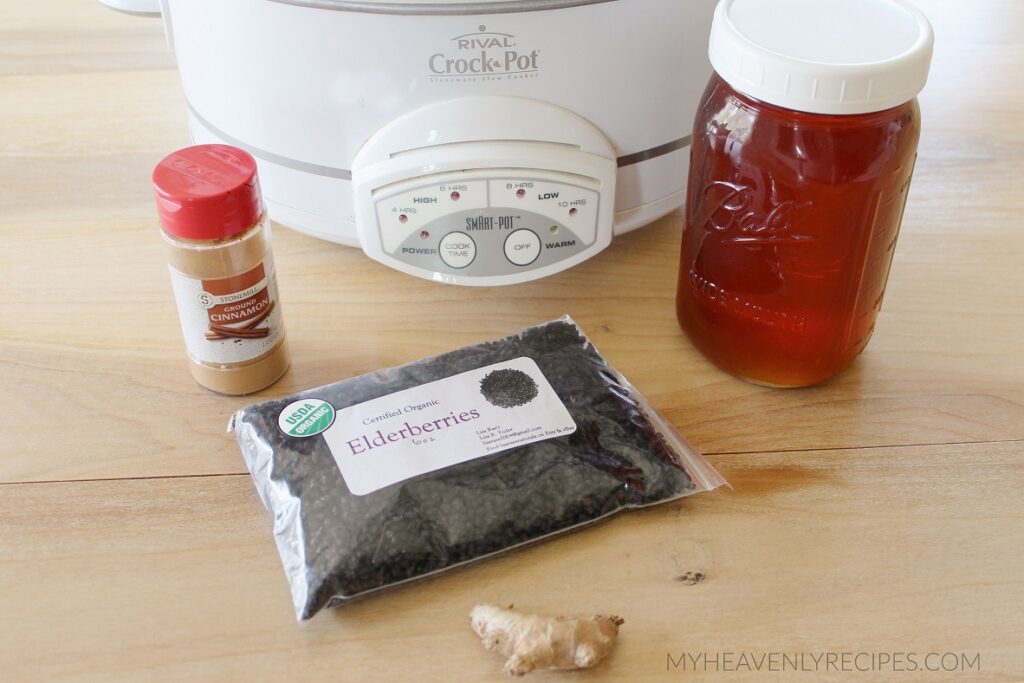 If you are trying to combat the winter colds, I would definitely try this as a preventative.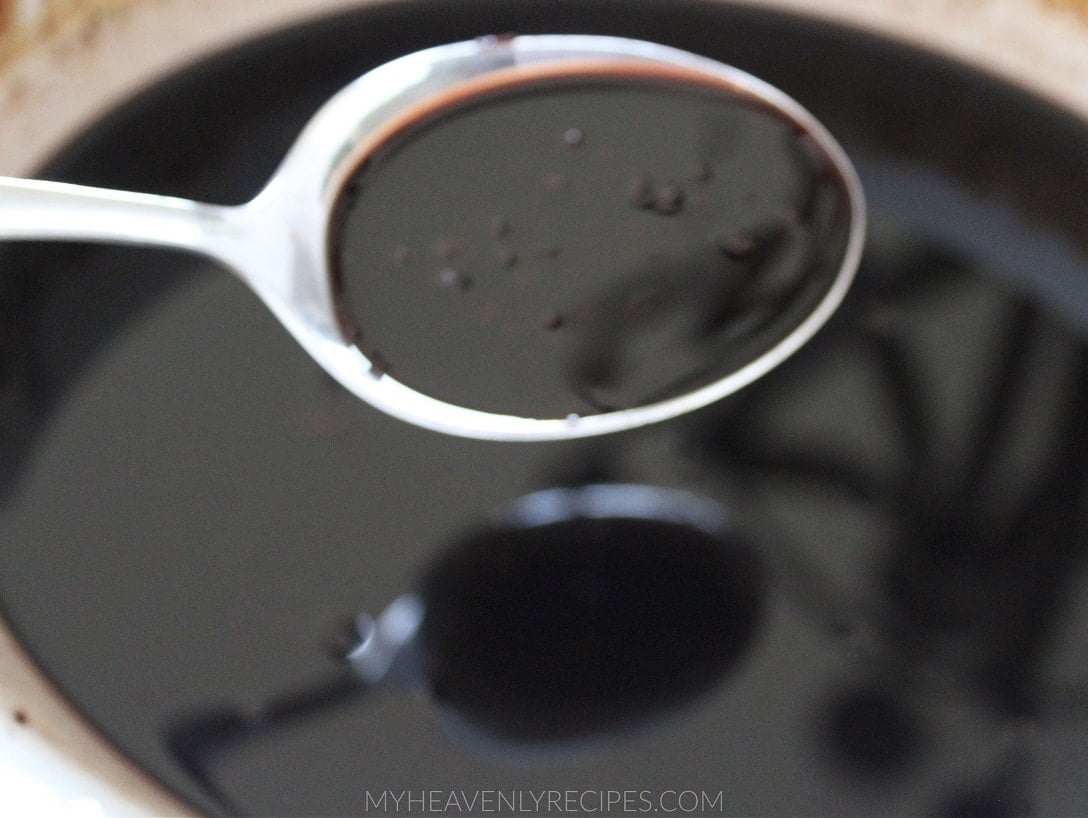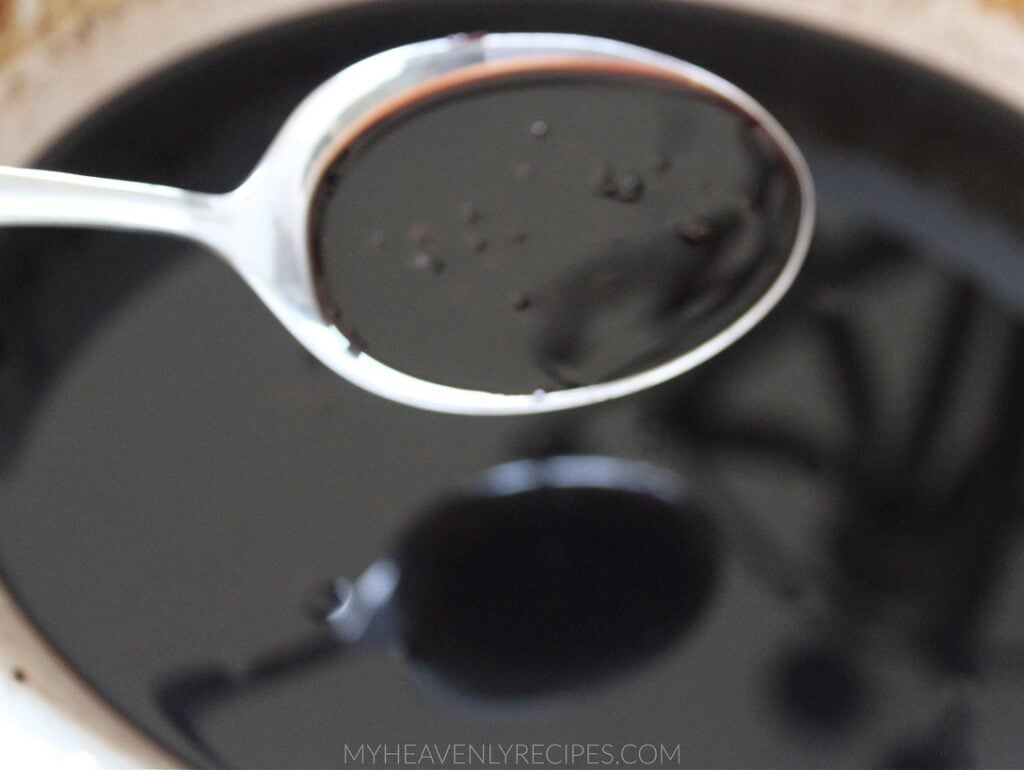 You can make it on the stove too but I choose to do the crockpot since i'm limited on time.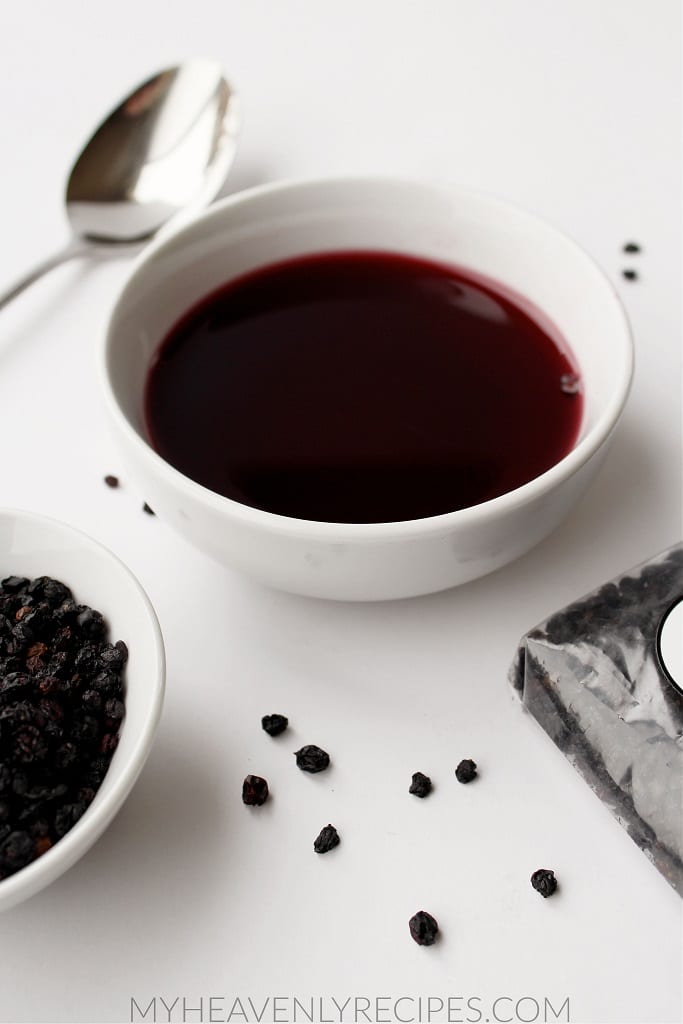 How and where do I store the Elderberry syrup? Use a seal tight glass jar and store it in the refrigerator.
How long does the Elderberry syrup last? You can keep it for 2-3 weeks.
What is Elderberry syrup good for? The berries and flowers of elderberry are packed with antioxidants and vitamins that may boost your immune system. They could help tame inflammation, lessen stress, and help protect your heart, too. Some experts recommend elderberry to help prevent and ease cold and flu symptoms.
Where can I purchase dried elderberries? There are a lot of online places that sell them such as Amazon, Walmart, and Etsy.
How much elderberry syrup should I take a day? It is recommended for adults to take ½ to 1 Tablespoon, up to 4 times a day. Do note that Elderberries contain a small amount of lectins which can cause stomach problems if too much is consumed.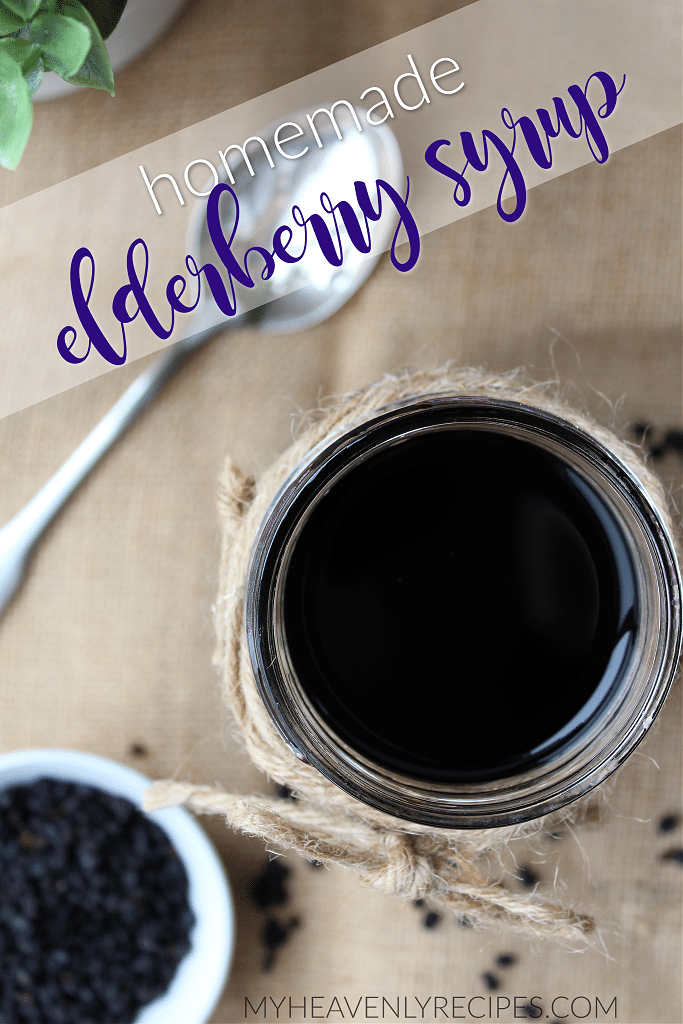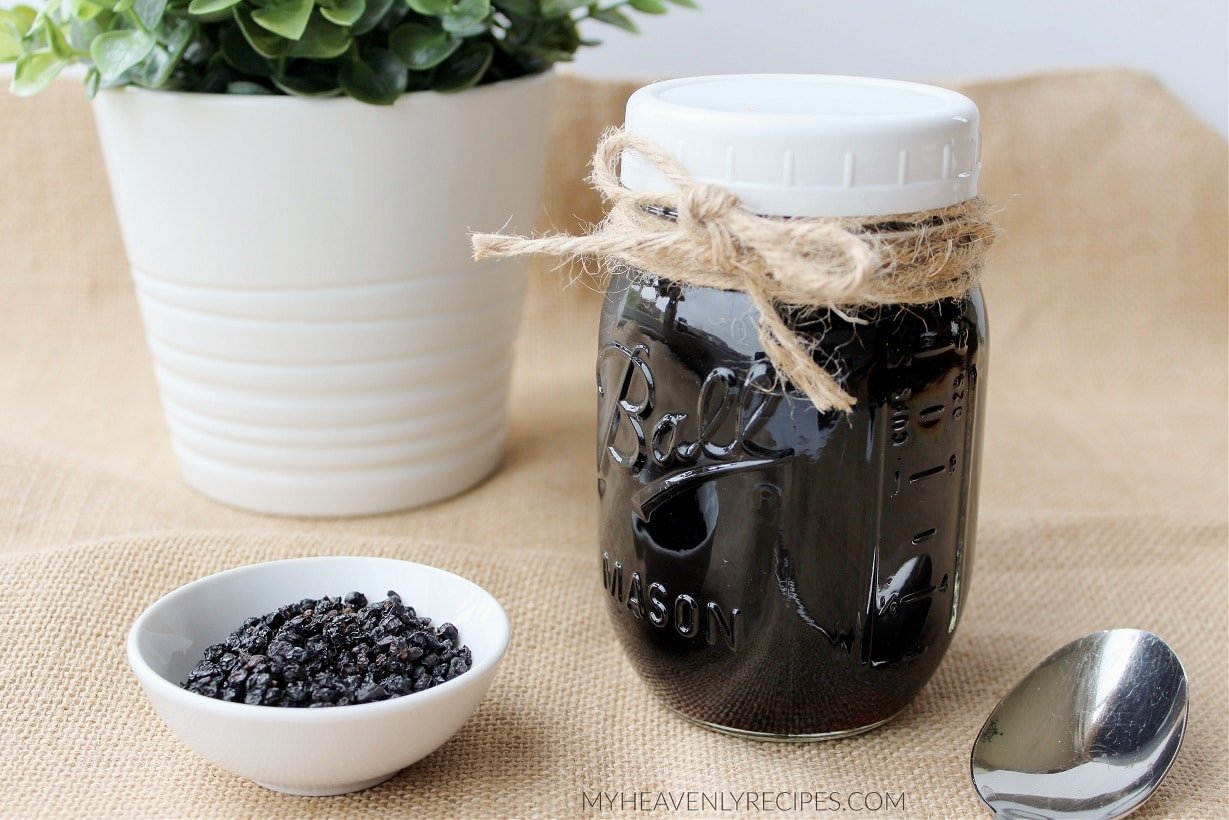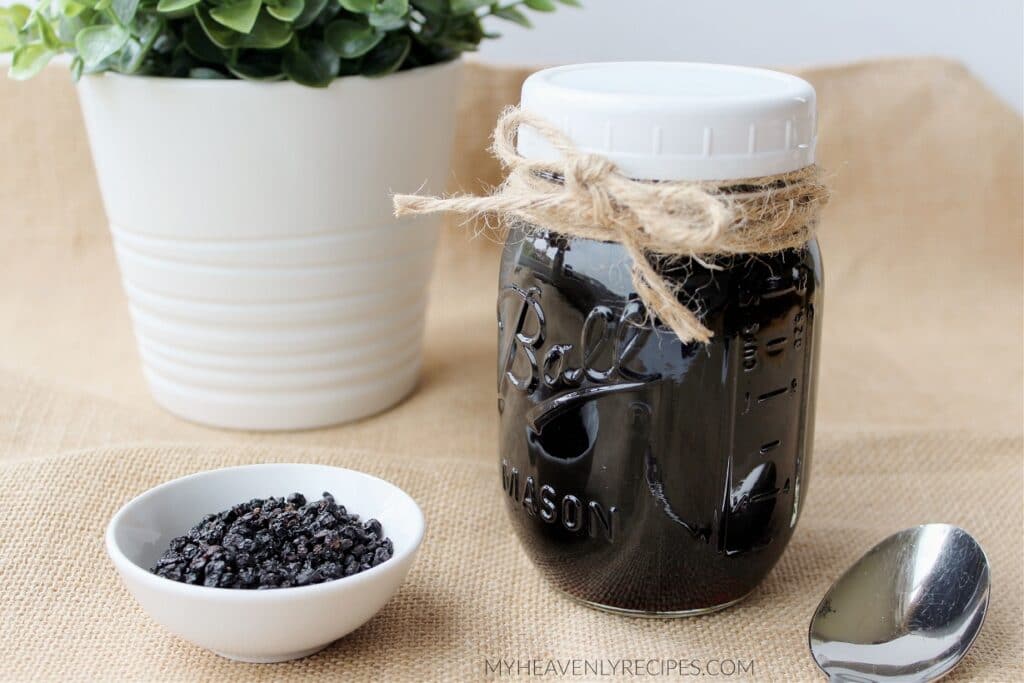 Homemade Elderberry Syrup Recipe
Ingredients
½

cup

organic dried elderberries

2 ¼

cups

water

filtered is best

4

slices

fresh ginger

½

tsp.

cinnamon

¼

cup

raw honey
Instructions
Peel and slice the fresh ginger into slices. Mine were about ⅛ inch thick.

Place the dried elderberries, filtered water, ginger slices, and cinnamon into the slow cooker.

Heat for 8 hours on low. The smell is heavenly!

Once finished cooking, strain the mixture through a fine mesh strainer into a medium bowl.

Once the liquid has cooled and just slightly warm add in the raw honey and stir until thoroughly mixed.

Pour into a glass jar and store in the refrigerator for 2-3 weeks.
Try These Reader Favorite Slow Cooker Recipes
Quite a few of our Slow Cooker Recipes have been very popular across social media. Here's a few of our readers favorite slow cooker recipes that we hope you'll also try!