How to Make Creme Brulee at Home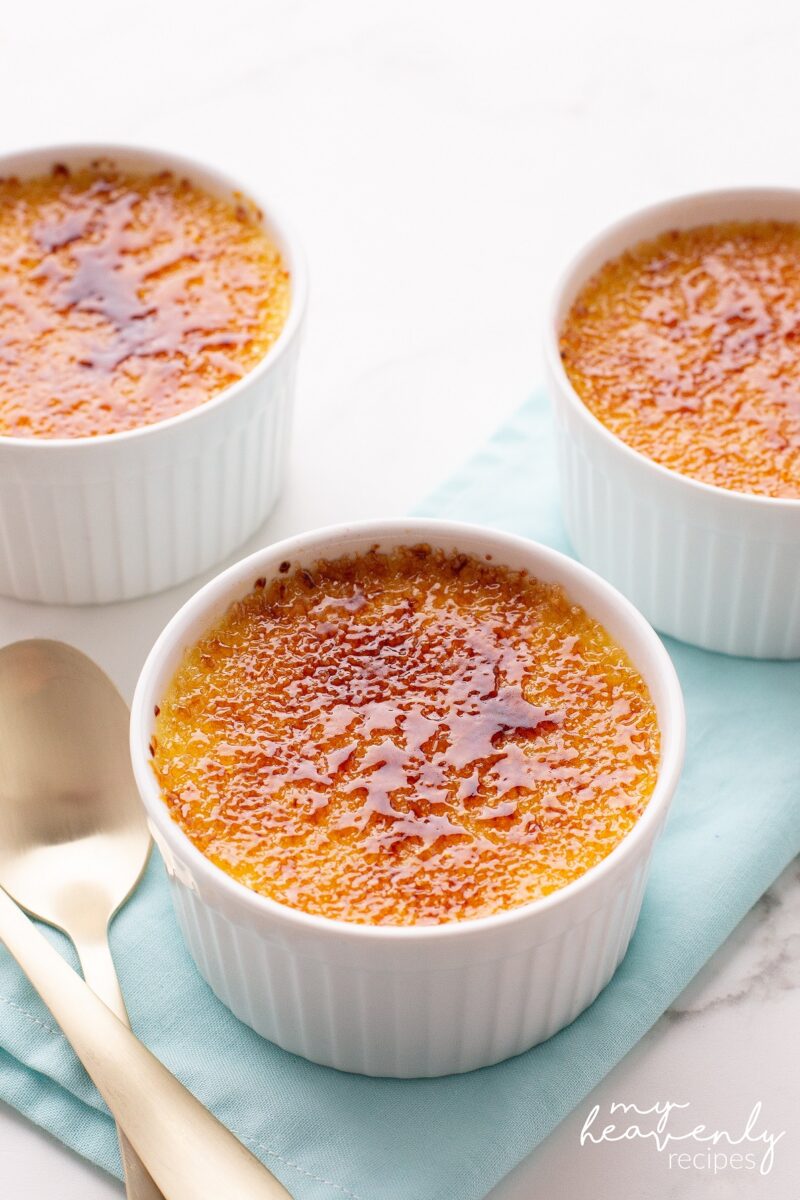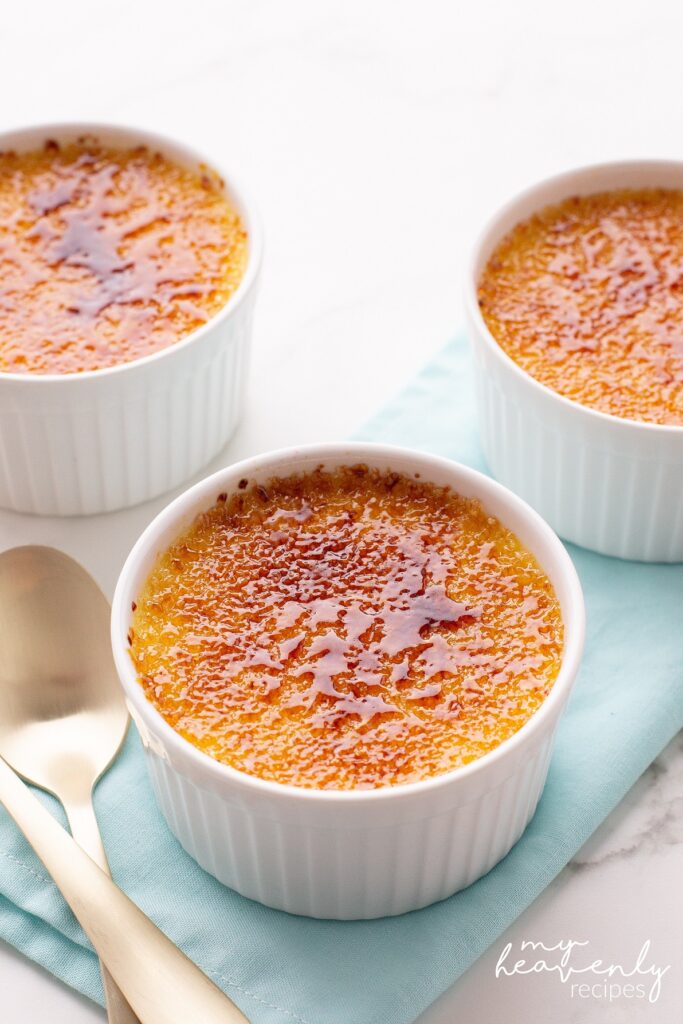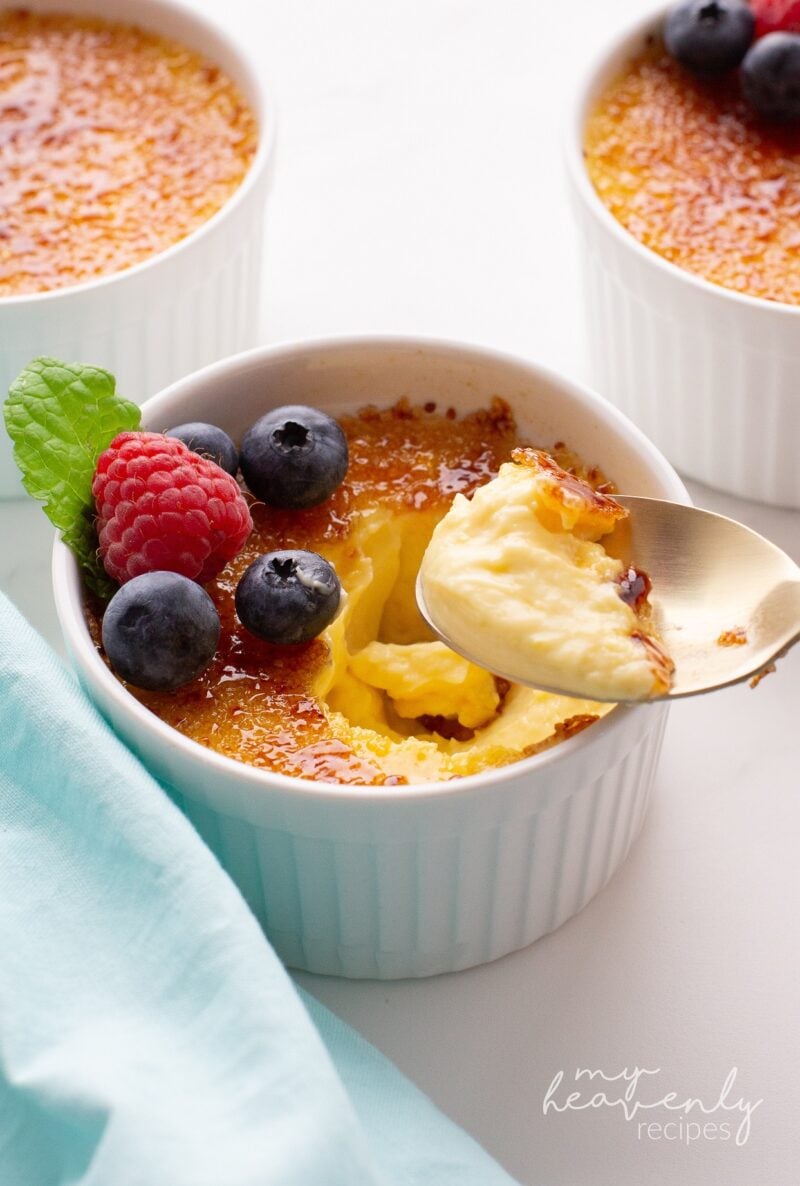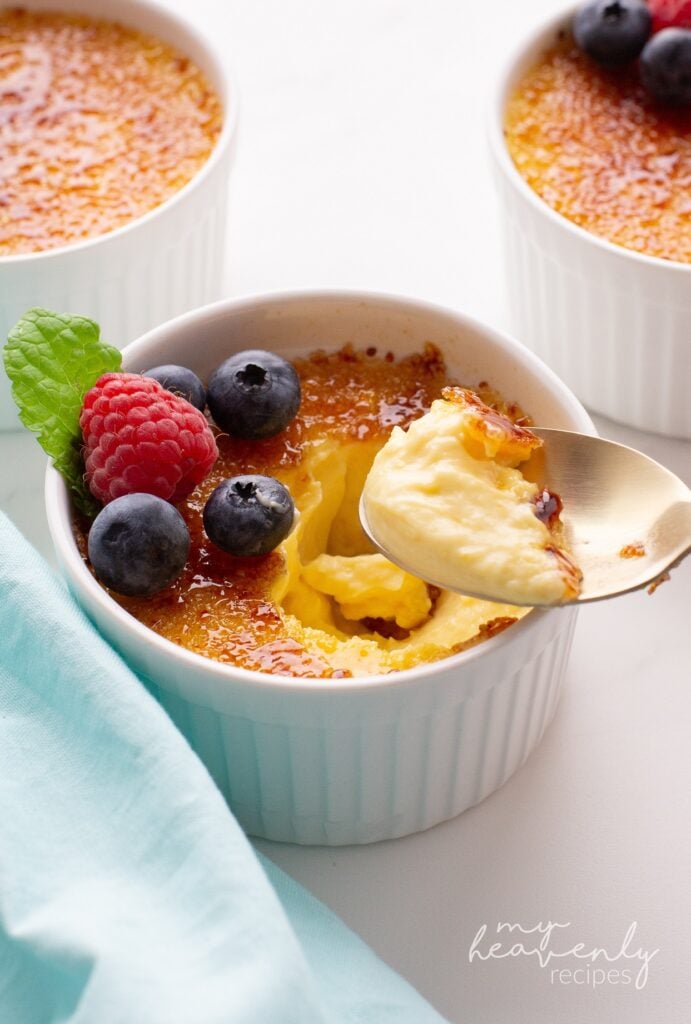 Crème brulee is one of my favorite desserts and it's actually so easy to make at home!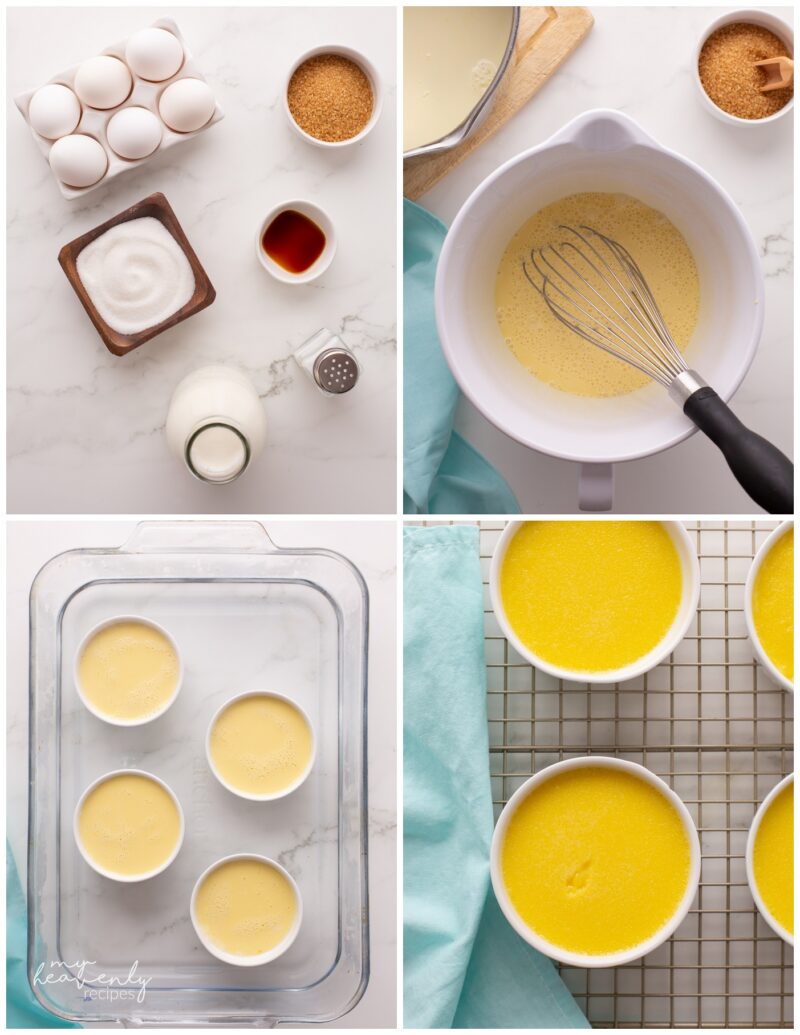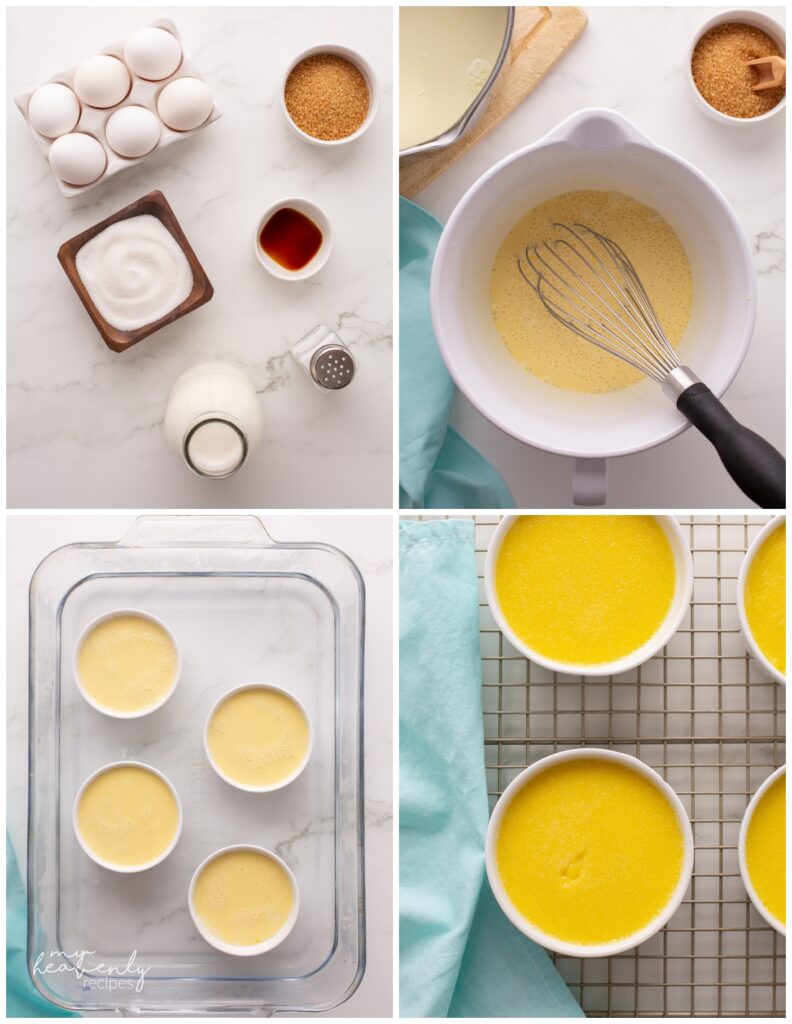 What ingredients do I need to make creme brulee?
Heavy cream
Sugar
Egg yolks
Salt
Vanilla extract
Turbinado Sugar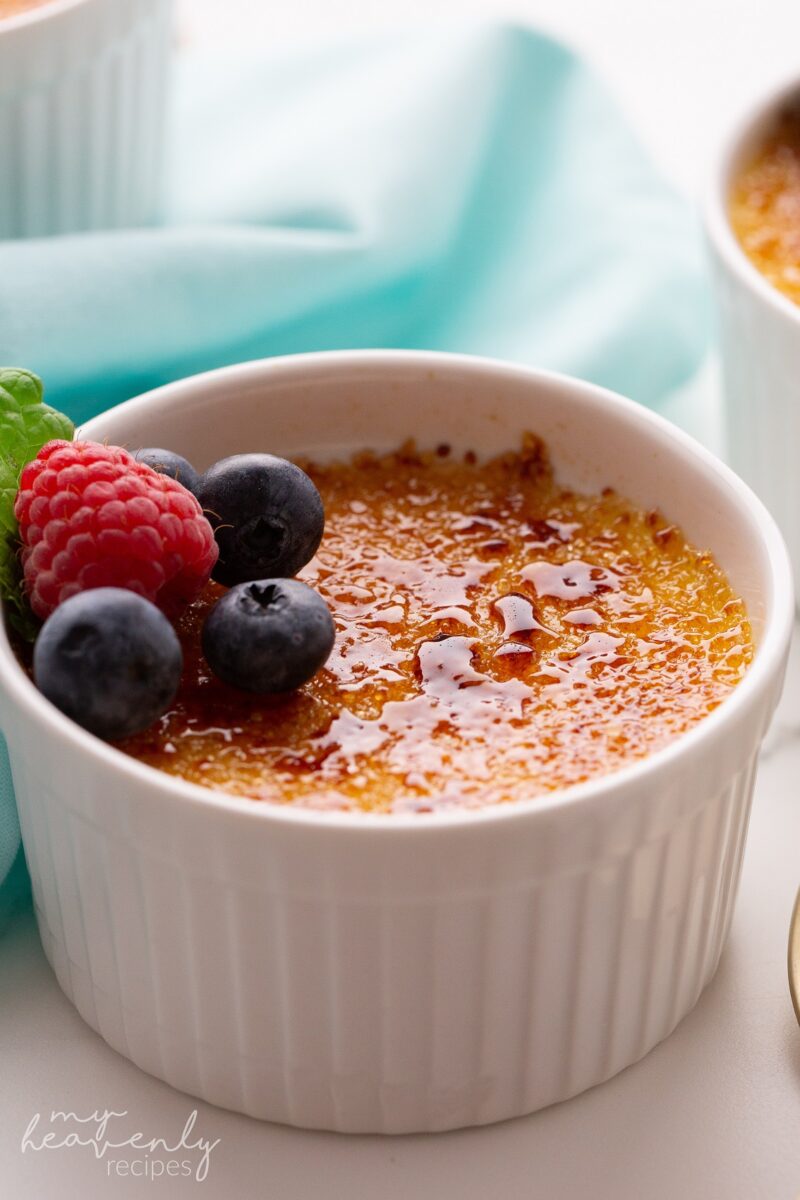 Creme brulee can be made in advance, custard can be baked up to two days before caramelizing sugar.
• White sugar can be used in place of turbinado sugar.
• Any leftovers can be stored in the refrigerator for up to 3 days.
• Sugar topping can be caramelized under a broiler. Sprinkle sugar on custard and place ramakins on a baking sheet, broil for 4-5 minutes, or until sugar is deep golden brown.
• Sugar can also be caramelized in a skillet. Add 1 cup of white sugar to a medium sized skillet on medium heat. Without stirring, heat sugar until it begins to melt. Gently swirl pan to help sugar evenly melt. When sugar is light brown, carefully spoon onto top of custard.
• Make Chocolate Creme brulee
o Add ½ cup of chocolate chips to warm cream at the end of step 2, whisk thoroughly until melted and well combined.
• Make coffee flavored creme brulee
o Add ¼ cup crushed coffee beans, steep with cream in step 2, 4-5 minutes.
o Strain mixture through a fine mesh strainer before tempering egg mixture.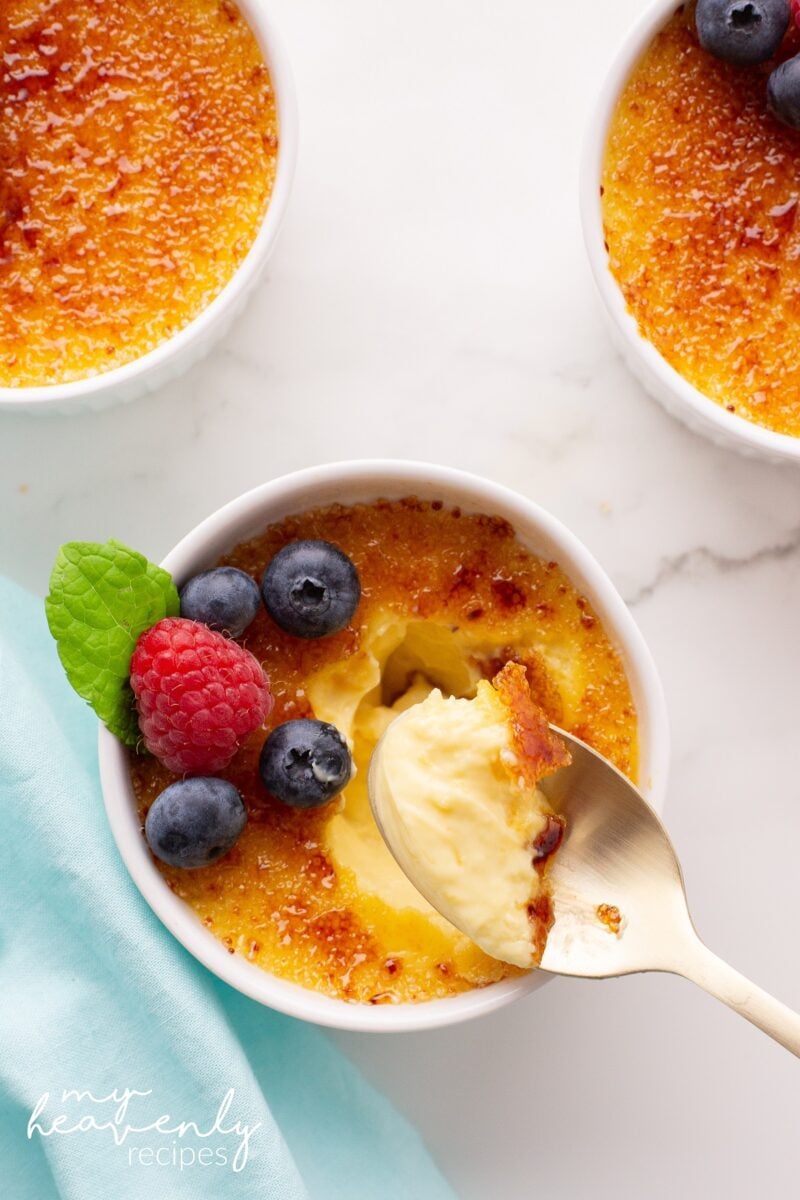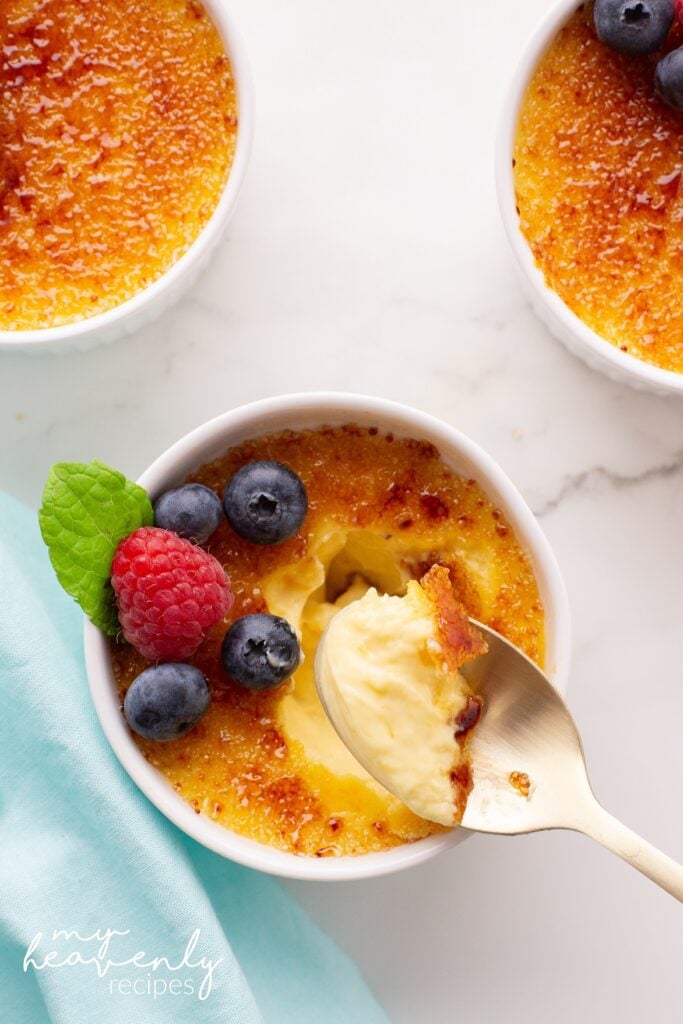 Creme Brulee
Ingredients
2

cups

heavy cream

⅓

cup

sugar

6

egg yolks

¼

teaspoon

salt

2

teaspoons

vanilla extract

¼

cup

turbinado sugar
Instructions
Preheat oven to 300 degrees.

In a saucepan over medium heat, bring 1 cup of the cream and half of the sugar to a simmer, but not boiling.

In a bowl whisk egg yolk, the remaining sugar, salt, and vanilla until well combined.

When cream and sugar mixture is hot, slowly add to the egg mixture in a thin steady stream, whisking constantly. Pour mixture through a fine mesh strainer to remove any egg that may have cooked.

Place 4, 4-5 oz. ramakins in a 9 by 13 baking dish, divide filling evenly among the 4 ramakins. Fill 9 by 13 with warm water, to make a water bath, measuring three quarters up the side of the ramakins. Carefully place dish in oven and bake for 30- 35 minutes until crème is set, or until filling reaches 170 degrees. Shallow ramakins bake for 20-25 minutes.

Remove dish from oven, and carefully remove ramekins from the dish. It can be useful to scoop out some of the water with a measuring cup or ladle to lower the water level in the pan, making it easier to remove ramakins.

Allow cremes to cool on a cooling rack for 30 minutes, cover with plastic wrap and refrigerate until ready to use, ideally at least 3 hours.

To caramelize sugar, remove cremes from the refrigerator 20 minutes before using. Evenly spread 1-2 teaspoons of turbinado sugar on the top of crème in a thin even layer. Light kitchen torch and caramelize sugar topping by evenly sweeping flame across the surface until sugar is a deep golden brown. Serve immediately.
Notes
• White sugar can be used in place of turbinado sugar.