This post may contain affiliate links, read our
Disclosure Policy
for more information. As an Amazon Associate I earn from qualifying purchases, thank you!
Hi friends! Before you scroll down, let me warn you there are disturbing photos ahead! Today we had our tenant move out of our rental property and they left behind a nasty mess. She said her son had put a metal bucket in the shower to keep his hot wheel cars and it rusted circles to the shower floor. Although it was gross to look at I do remember all my old shaving cream cans that would leave an orange stain underneath every time growing up. Also, on the ledges of the bath tubs under your shampoo bottles it can get a orange film. Don't get me started on leaving bobby pins, either! HA! So anyways here's what the shower looked like before…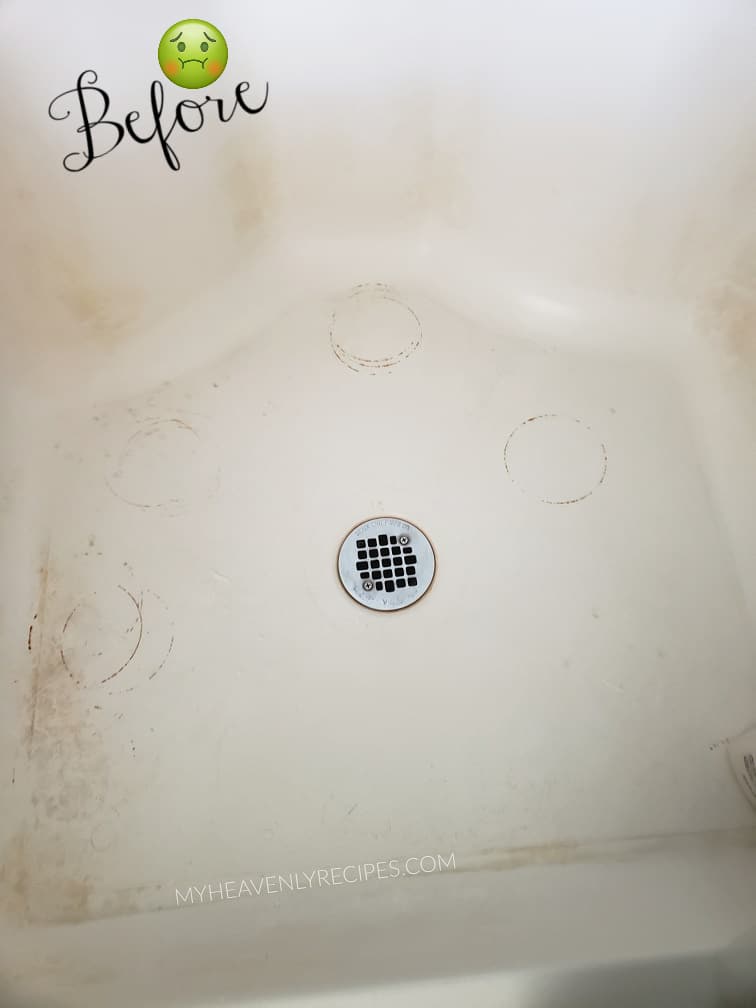 I have tried everything in the book to get these orange rust stains completely gone (vinegar, bleach, etc.) and NOTHING is as instant and AMAZING as Bar Keepers Friends Soft Cleanser. O.M.G just look at the after photo below which took about 4 minutes to do.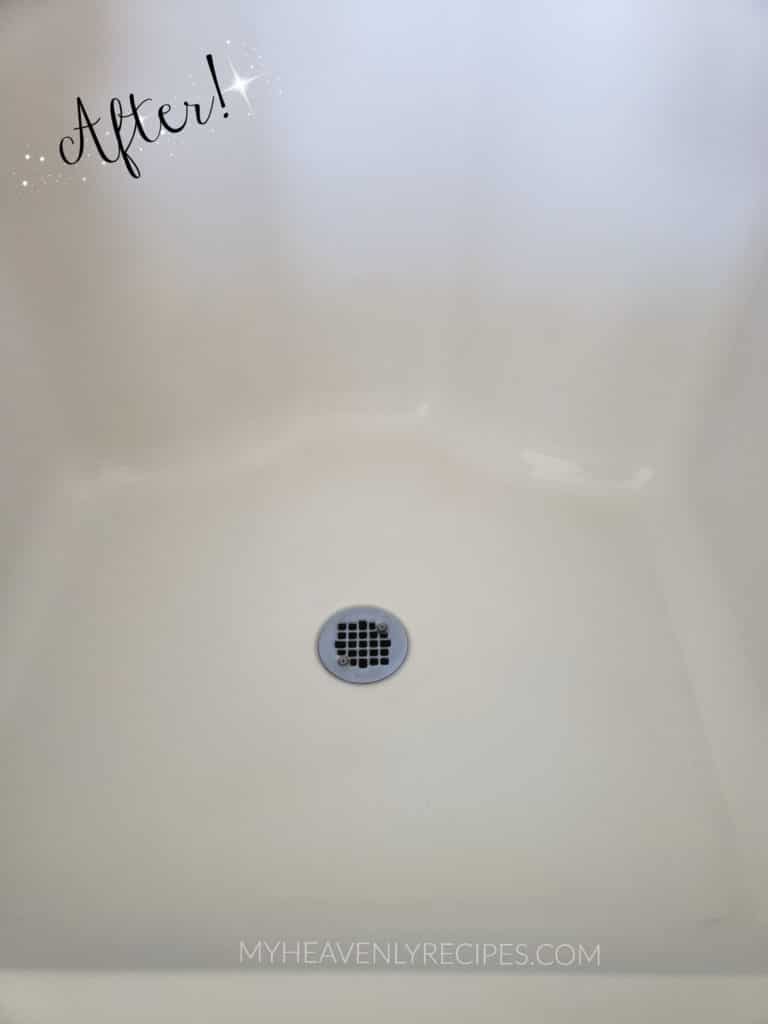 The shower literally looks so fresh and clean now! My saving grace!!! Just squirt the bar keepers cleanser onto the stains and use the back of a non scratch sponge and scrub away the grime!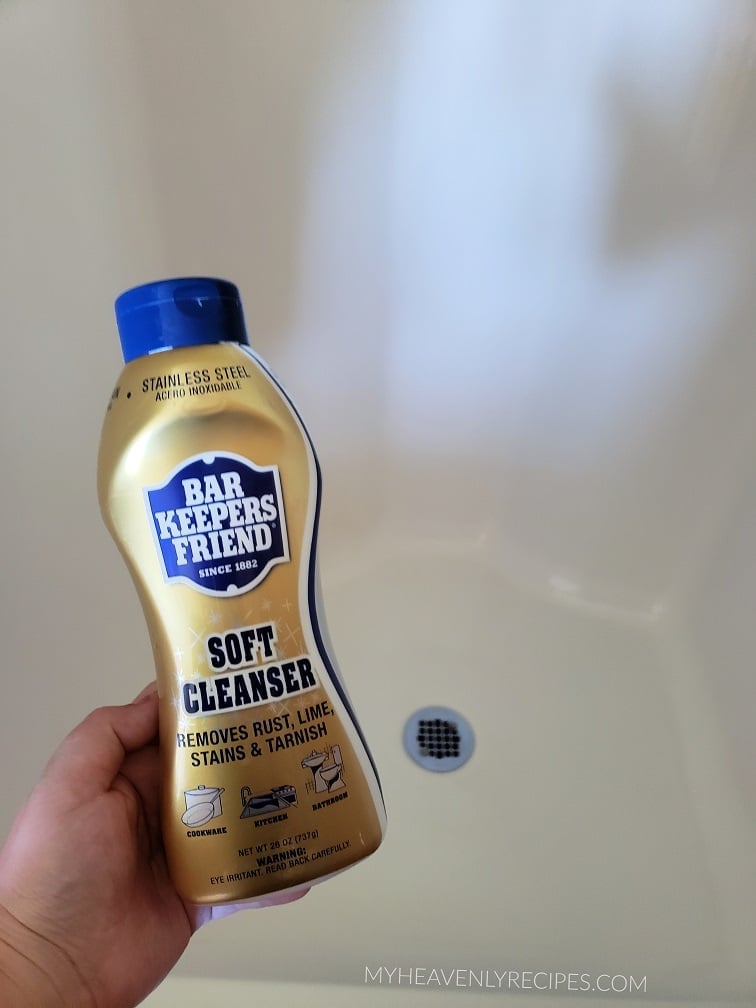 I will never use those stupid "bathtub" cleaners ever again. And no, I was not sponsored by this product (unfortunately LOL)