This post may contain affiliate links, read our
Disclosure Policy
for more information. As an Amazon Associate I earn from qualifying purchases, thank you!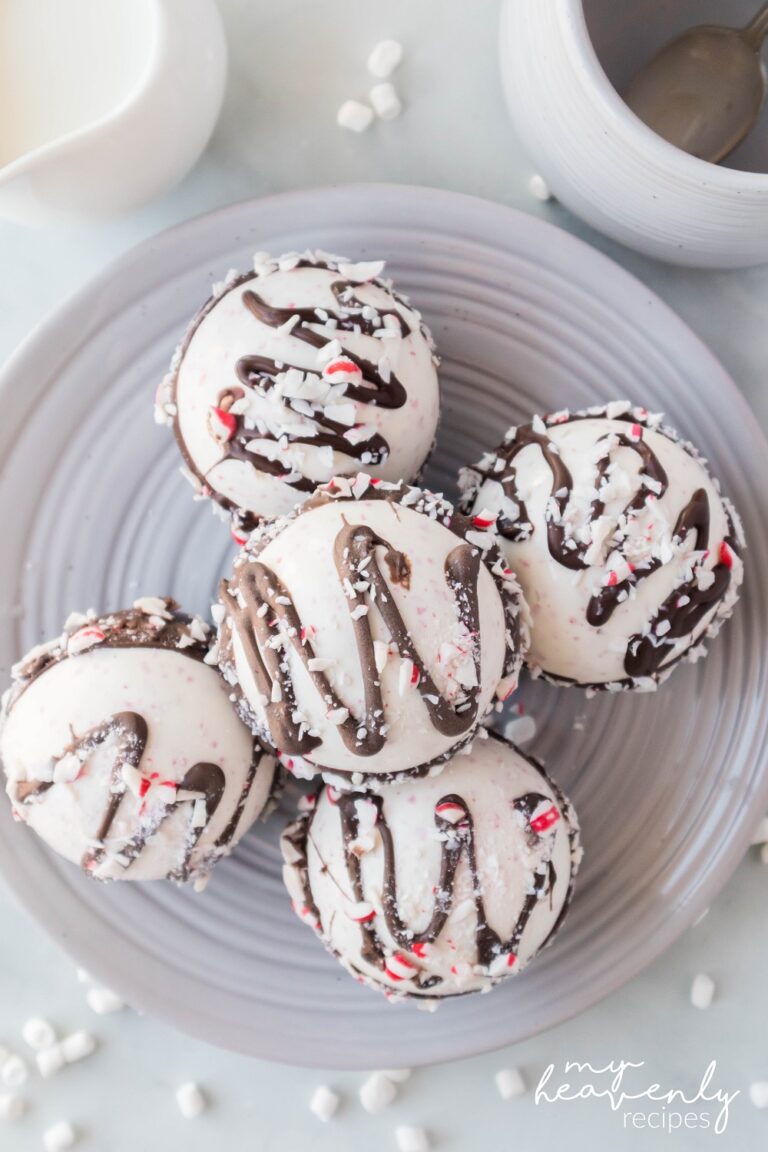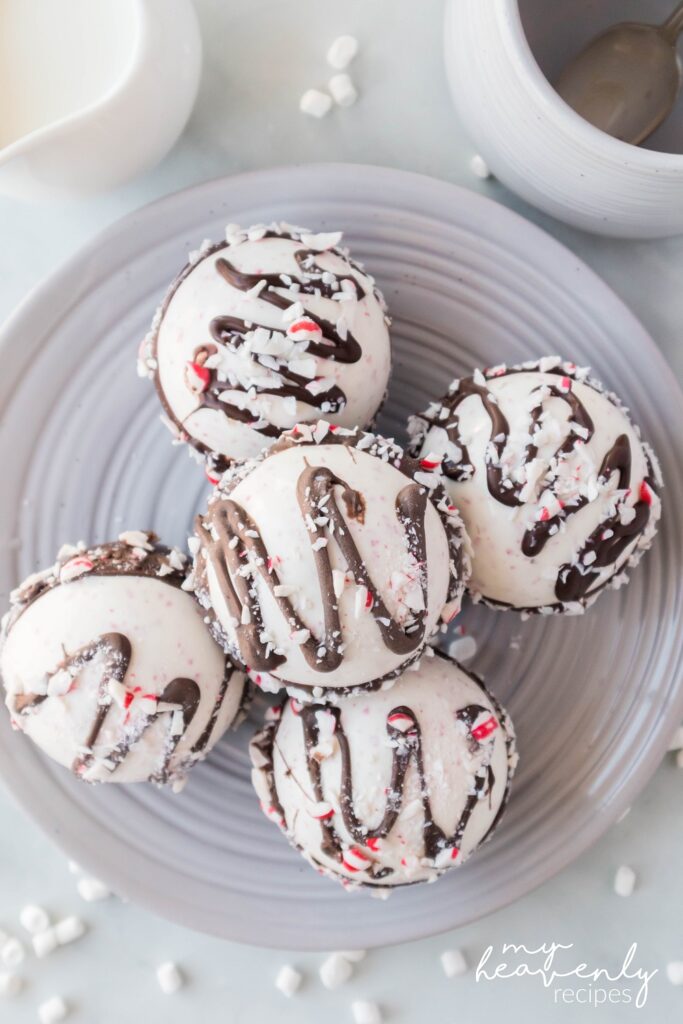 Make these delicious and beautiful little peppermint bark mocha hot cocoa bombs for gifts or for a cold winters night! They look truly stunning wrapped in baggies with bows for gifts!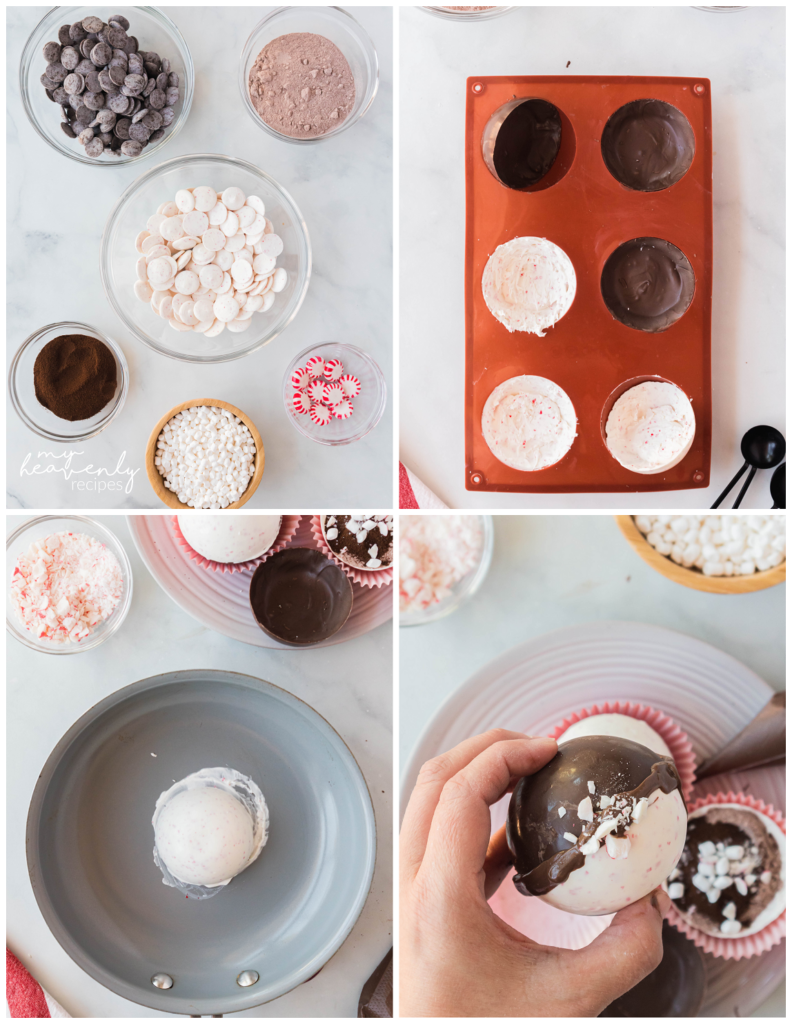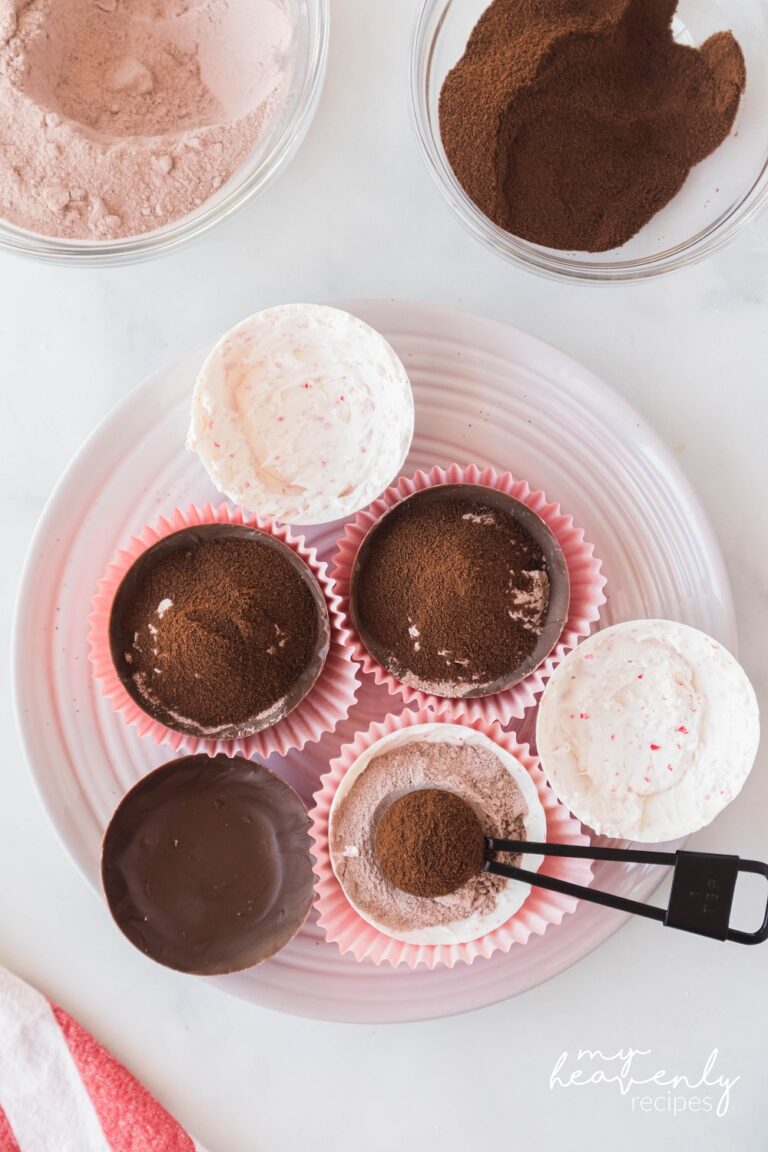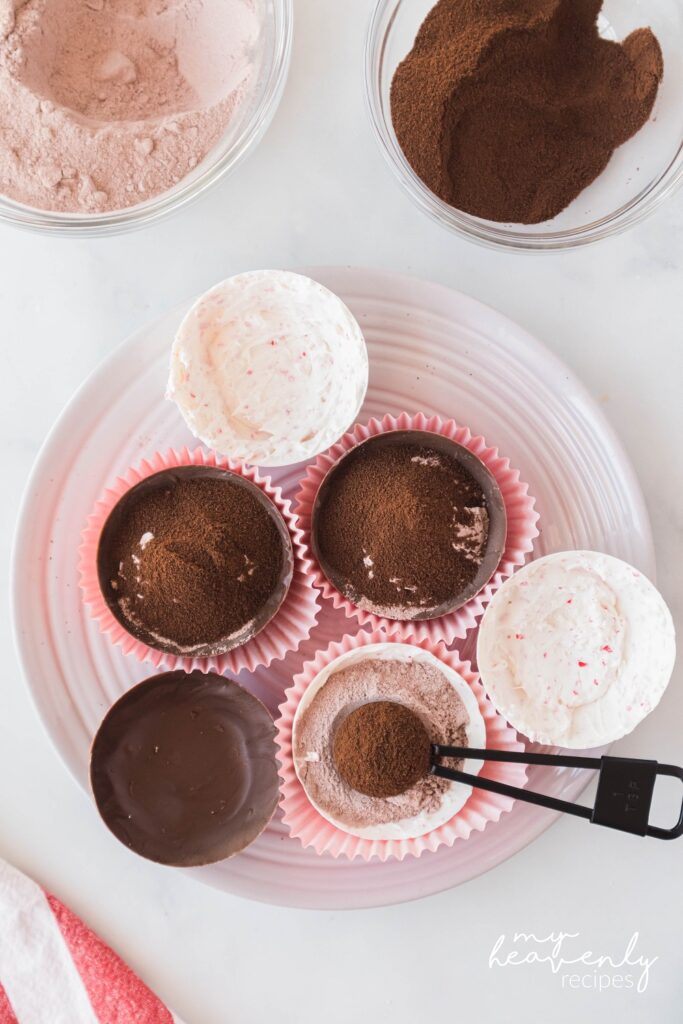 Here is filling the insides of the hot cocoa bombs with the ingredients.
Peppermint Bark Mocha Hot Chocolate Bombs
Ingredients
6

Oz

of peppermint meltables

6 Oz of melting chocolate

chocolate almond bark or chocolate melting wafers

6 Tablespoons of hot chocolate mix

6 teaspoons of instant coffee

1- ½ cups Mini marshmallows

about 8-10 per hot chocolate bomb

Crushed peppermint

optional for decoration and additional flavoring
Instructions
Melt peppermint meltables for 30 seconds at 50% power, reheat at 20 second intervals until completely melted

Scoop 1 Tablespoon of melted peppermint into all six half bomb molds, with the back of the tablespoon smooth melted peppermint up the sides until half sphere cavity is completely coated.

Refrigerate for 5 minutes or until peppermint hardens

If needed add second tablespoon of melted peppermint and smooth until completely coated again and refrigerate for 5 more minutes

Pop the hardened peppermint out of mold and set aside

Repeat steps 1-5 with melting chocolate

Once your 6 peppermint molds and 6 chocolate molds have hardened add 1 Tablespoons of hot chocolate powder to each chocolate mold

Next add 1 teaspoon of instant coffee and 8-10 mini marshmallows to each chocolate mold. You can also sprinkle in a little of the crushed peppermint if desired

To seal the hot chocolate bombs, heat medium size skillet on the stove for 2 minutes and then remove from heat. Place peppermint half on the skillet, rounded side facing up, for just a few seconds.

Now place peppermint half onto chocolate half.

Place the remainder of the melted chocolate in a piping bag and pipe a thin line in the middle to seal the two halves.

Sprinkle crushed peppermint over chocolate seam. You can also add additional decorations at this time

Finally place hot chocolate bomb in coffee mug and

Pour hot milk or hot water on top, stir and enjoy!