This post may contain affiliate links, read our
Disclosure Policy
for more information. As an Amazon Associate I earn from qualifying purchases, thank you!
How to Make Christmas Cornflake Wreaths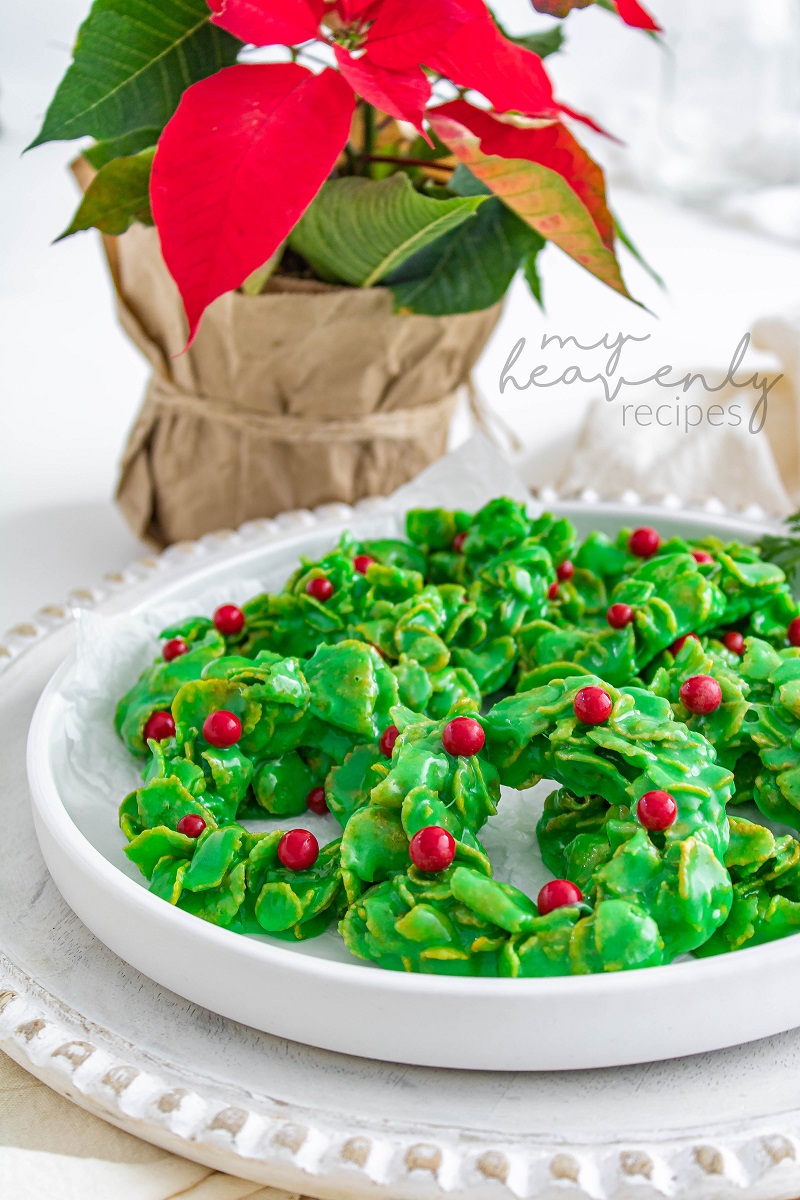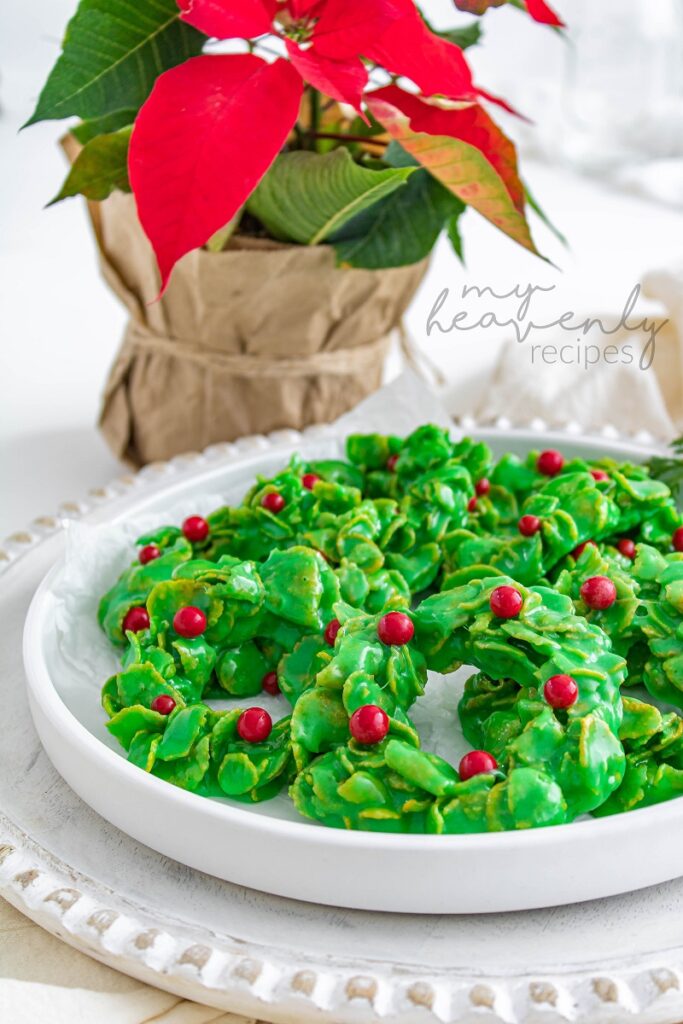 One of my most favorite Christmas treats to eat during the holidays are these cornflake wreaths! My mom and aunt make them every year and I literally can't stop eating them.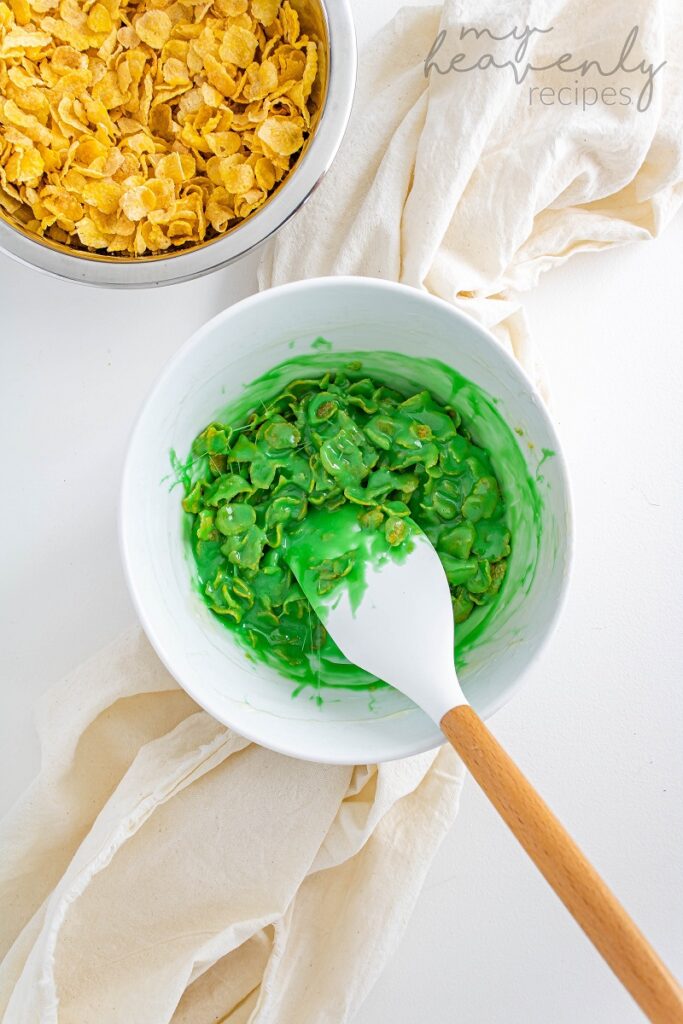 The gooey marshmallow with the crunchy cornflakes are amazing! Although I will admit I pick off the red hot candies so I would substitute with mini red m&ms next time.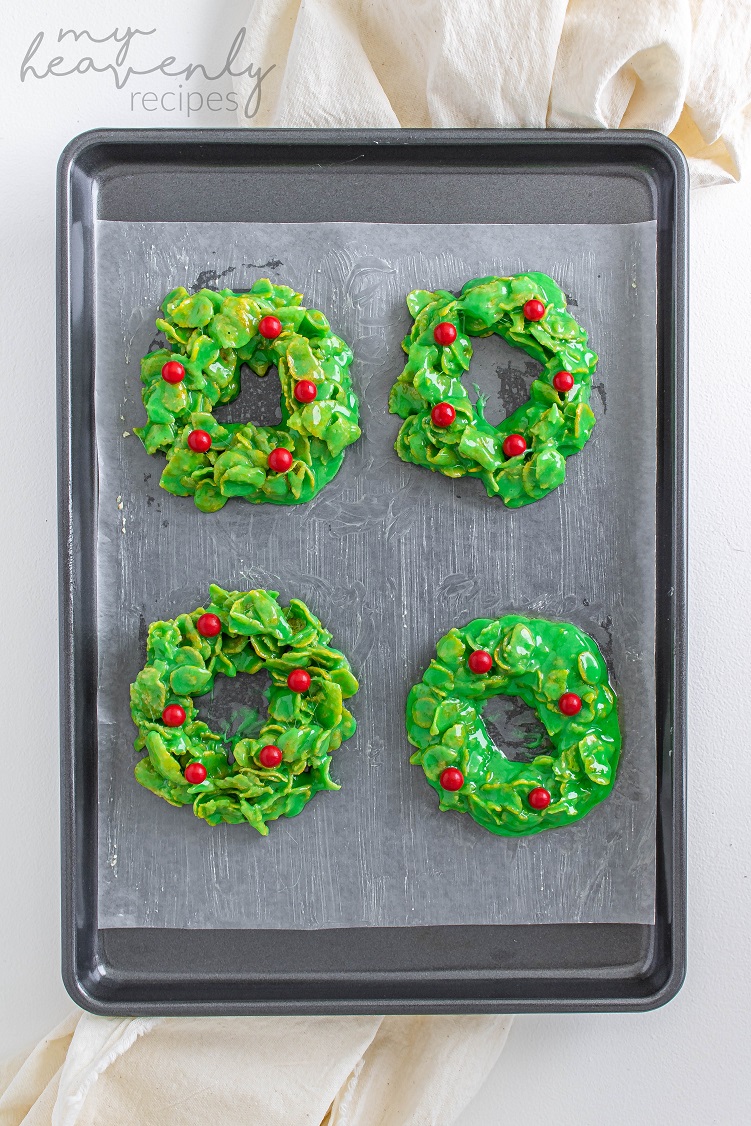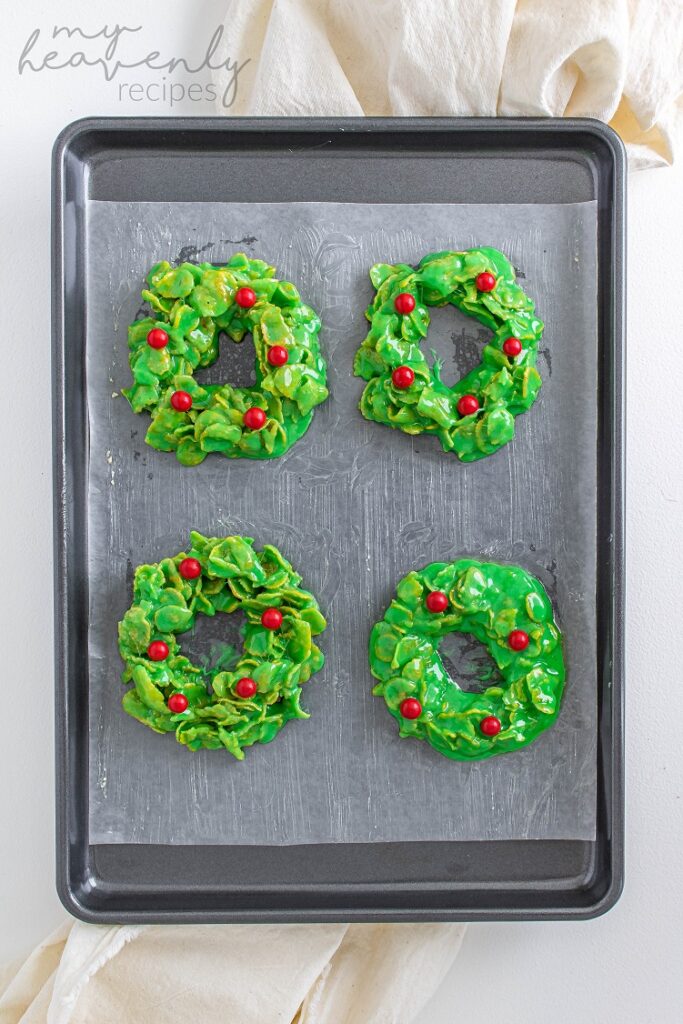 These cornflake wreath cookies never last at our Christmas parties, I usually have to fight with a cousin for them! ha!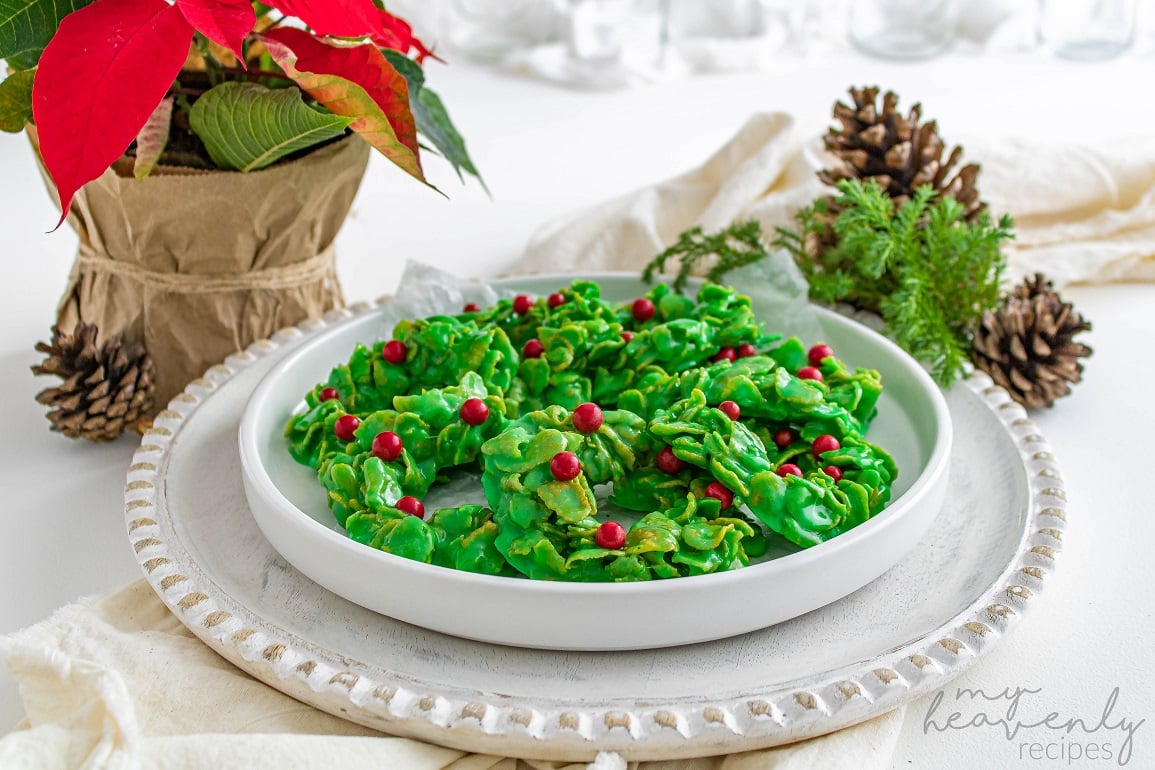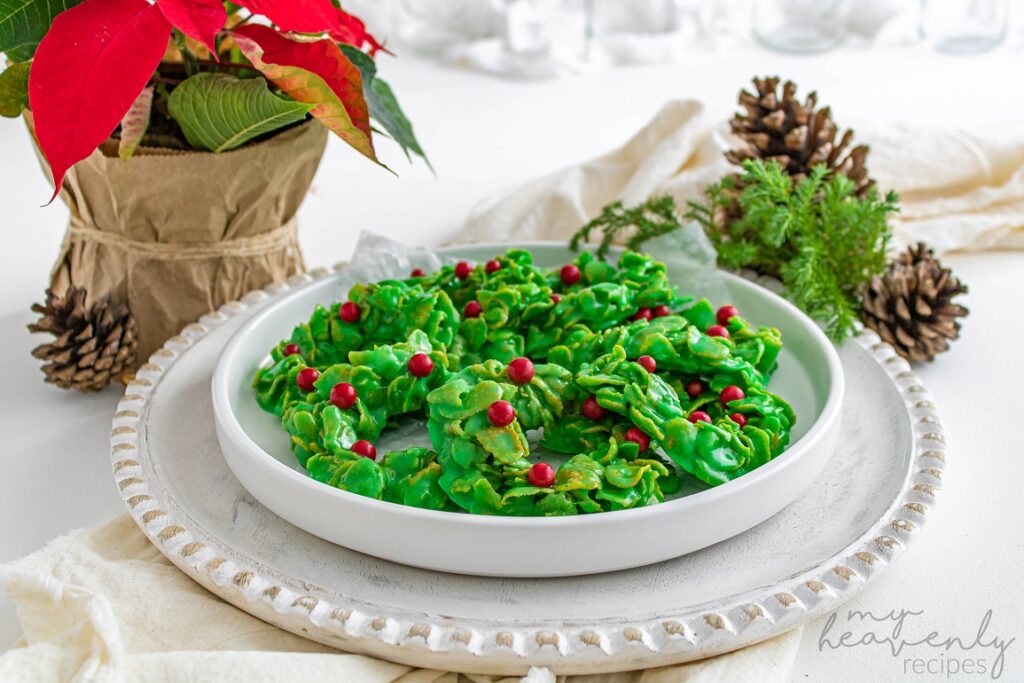 Not only are they delicious but the presentation with the vivid bright colors makes a great statement at the dessert table. Enjoy!
Cornflake Wreaths
Ingredients
12

oz

marshmallows

1

butter stick & extra butter for greasing

16

drops edible green coloring

1

tsp

vanilla extract

3

cups

corn flakes

⅛

cup

red candies
Instructions
Grease a pair of latex gloves with butter and set aside until Step 6.

Line a pair of baking sheets with parchment paper and set them aside.

Add the butter and the marshmallows in a microwave-safe bowl and microwave for 30 seconds each time until the marshmallows and butter melts. Make sure to stir the mixture with a spatula each time.

Once the mixture is completely melted and free of lumps, add in the vanilla and green coloring. Mix with a spatula while you add the coloring until you get the desired green tone. Stir well to spread the coloring all over the mixture.

Once your mixture is all green, add the cornflakes and gently fold them into the mixture. Be very careful to avoid crushing or breaking the flakes.

Put on your latex gloves previously greased with butter and take a small amount of the cornflake mixture in your hands and quickly make a round shape.

Then place it quickly on the sheet with parchment paper and make a hole in the center of the round shape. Form a doughnut shape with your fingers.

Immediately after this, decorate the cornflake wreaths with red candies before the dough hardens.

Let the cornflake wreaths harden at room temperature for 1 hour. (Move your cornflake wreaths to the refrigerator for 30 minutes to speed up the setting process).

Once solid, your cornflake wreaths are ready! Serve and enjoy!