Cutest Reindeer Treats to Make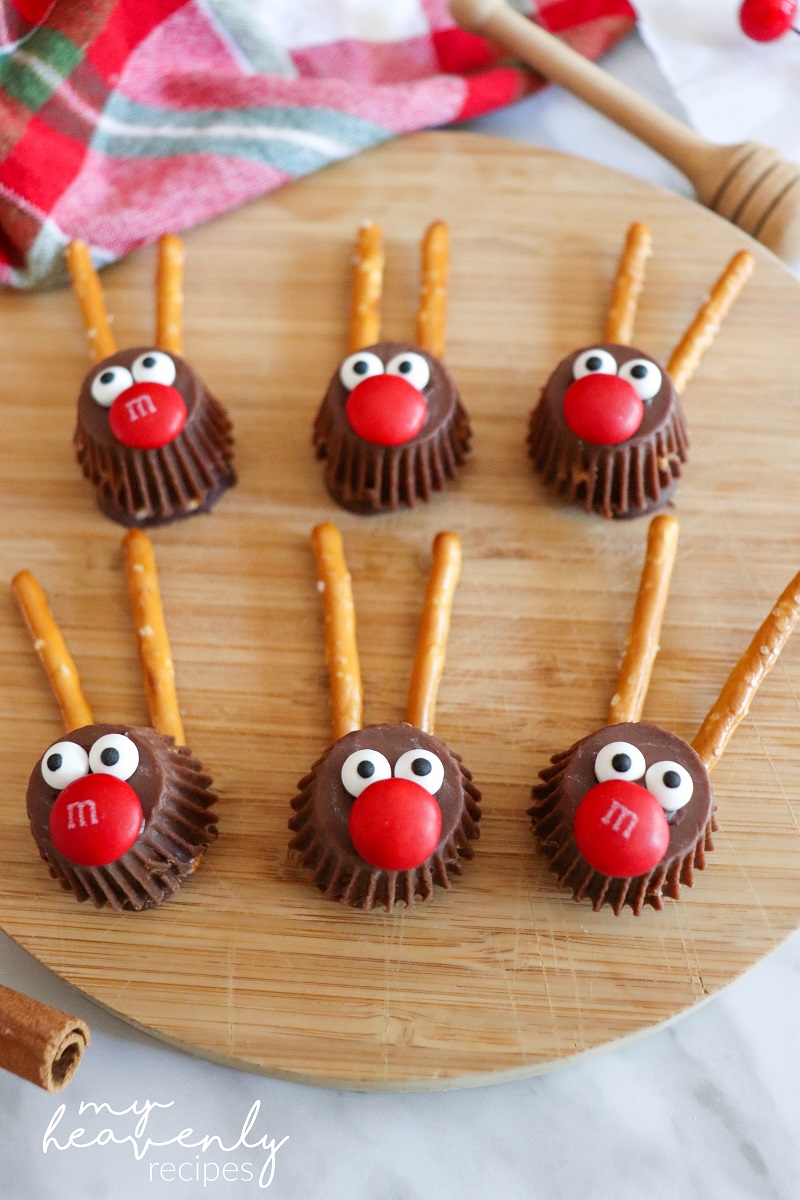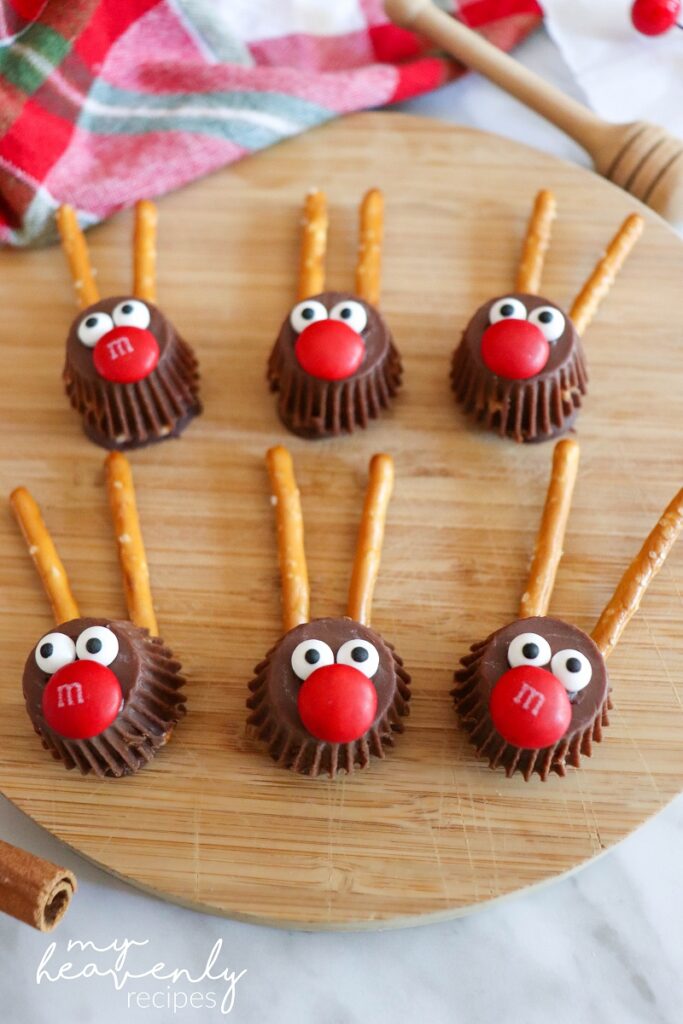 Make these easy reindeer treats using peanut butter cups and pretzels! They are adorable on a platter for a Christmas party. They would also look cute wrapped up in a clear gift bag with a bow!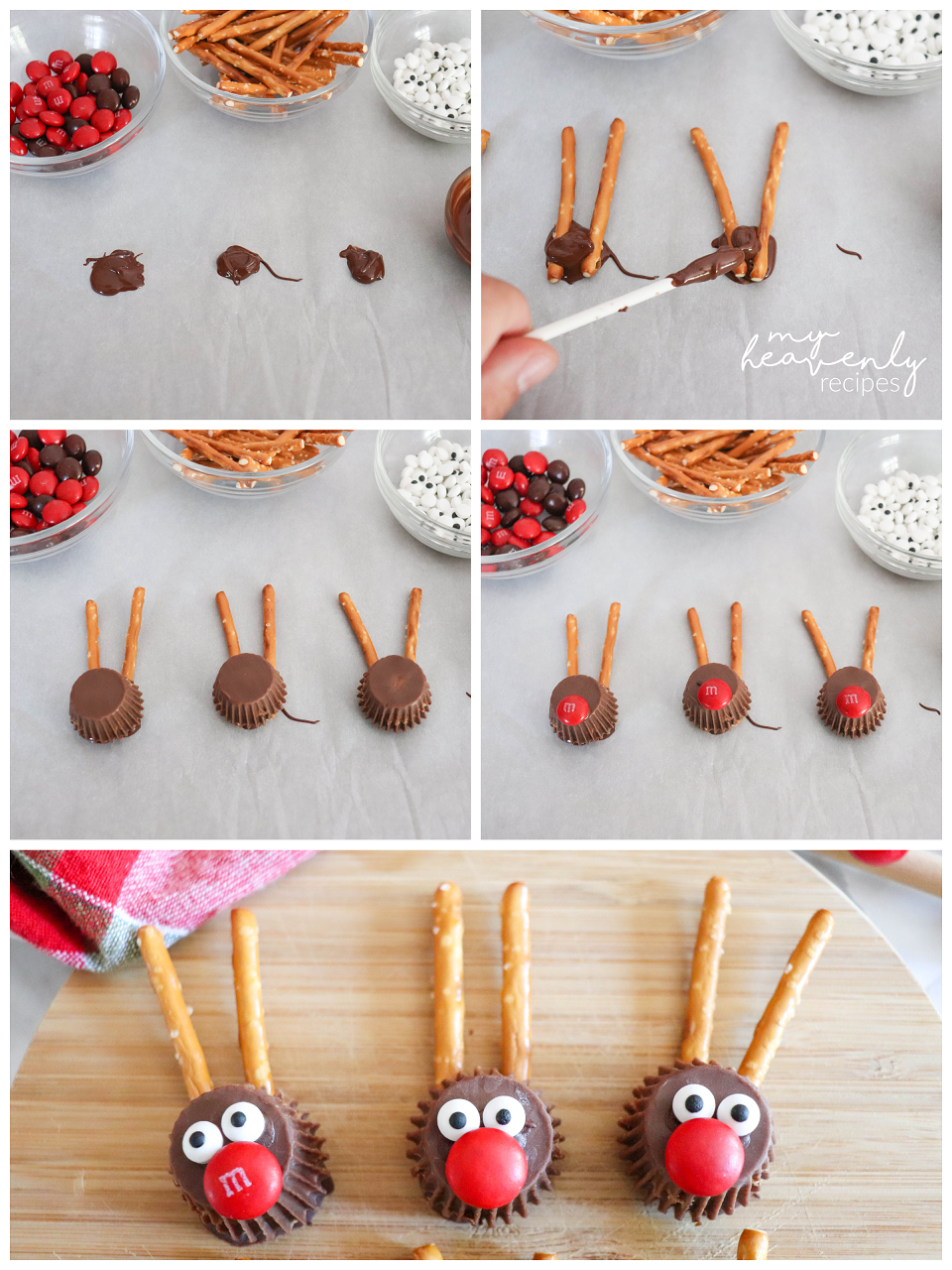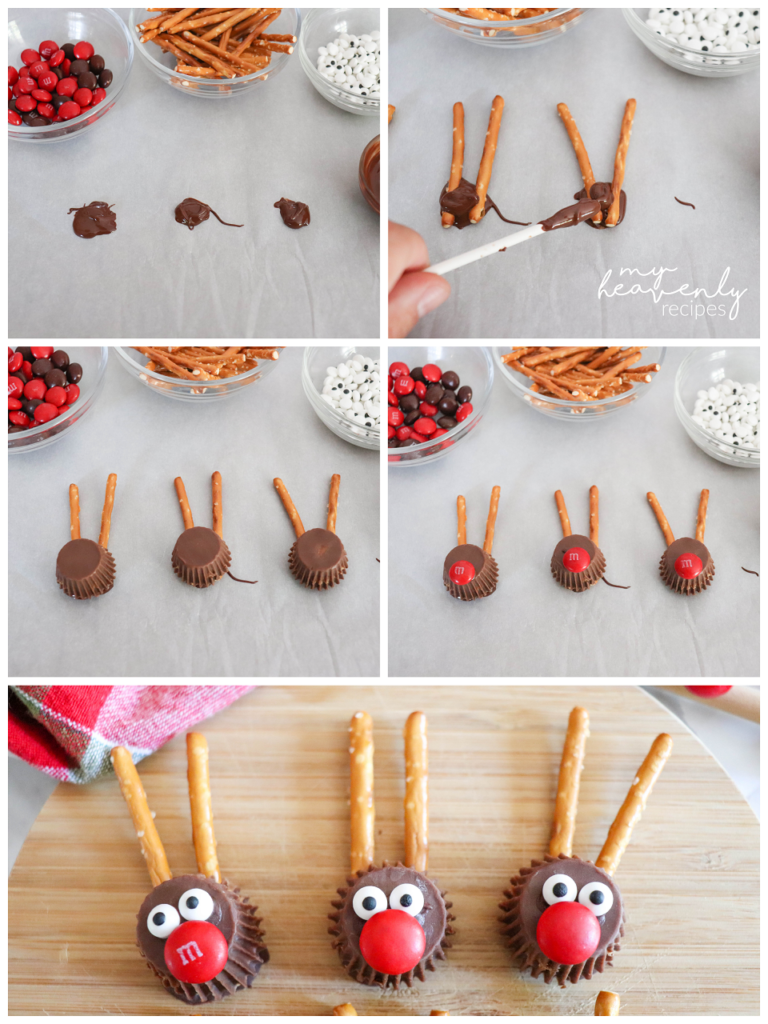 It would be great to get the kids involved making these as it's a fun process!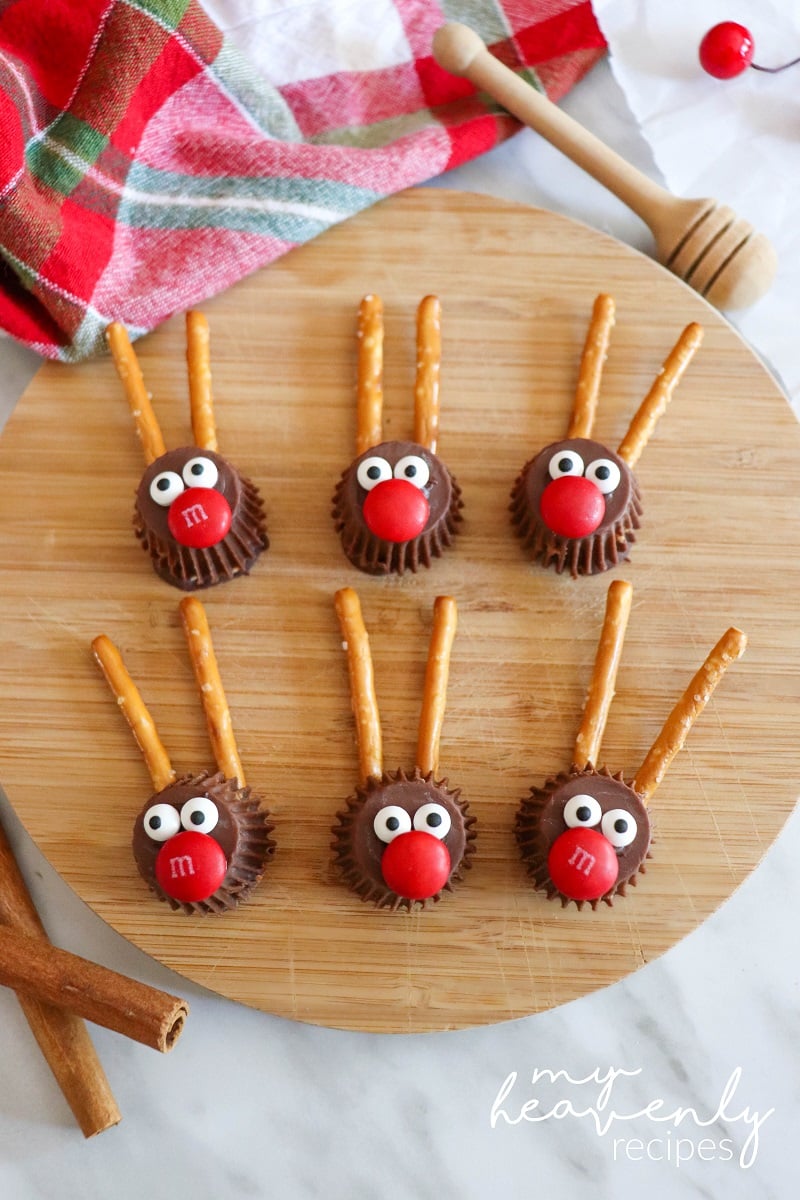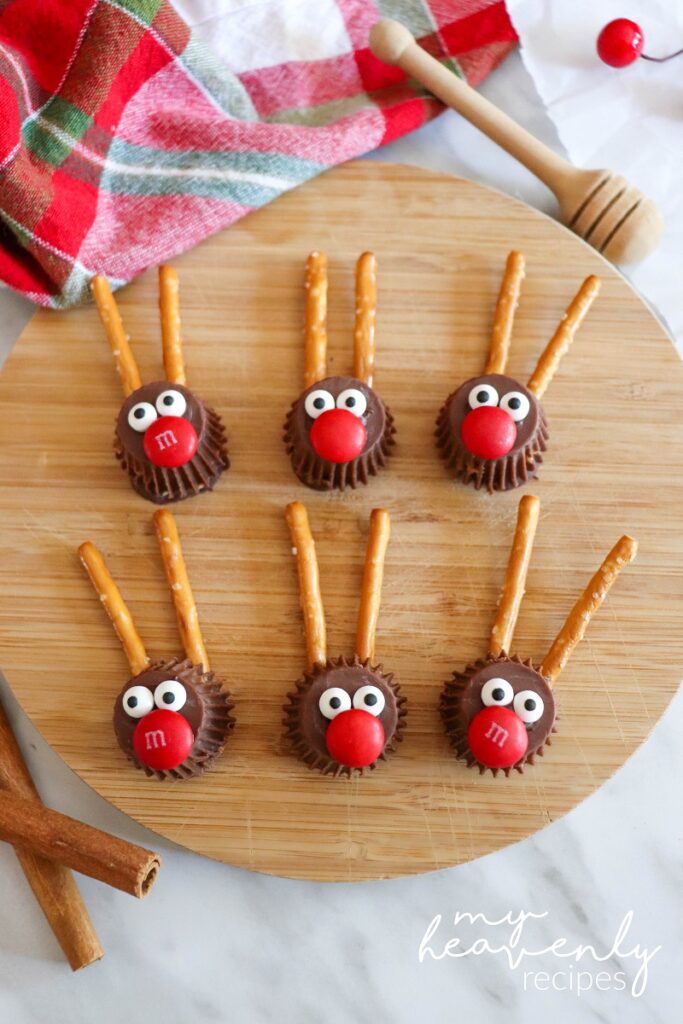 You could also do some brown m&m's to represent the other reindeer and have a few red nosed Rudolphs!
Reese's Reindeer Treats
Ingredients
10

Mini Reeses Peanut Butter Cups

unwrapped

¼

cup

chocolate chips

for melting

Pretzel sticks

Red M&Ms

Candy eyes
Instructions
Unwrap the reeses and place them on a parchment lined baking sheet.

In a microwave safe bowl, heat the chocolate chips at 15 second intervals, stirring between, until completely melted.

Use the chocolate to "glue" the reindeer features into place..

Place a large dab of chocolate directly on the parchment paper and press two pretzel sticks into it.

Add another drop of chocolate onto that and press the reeses onto it. This forms the reindeers antlers.

Add a dab of chocolate towards the bottom of the reeces for the nose, and two small dabs for eyes.

Put the baking sheet in the fridge for 30 minutes to allow the chocolate to harden before serving.