How to Make Halloween Potatoes for Dinner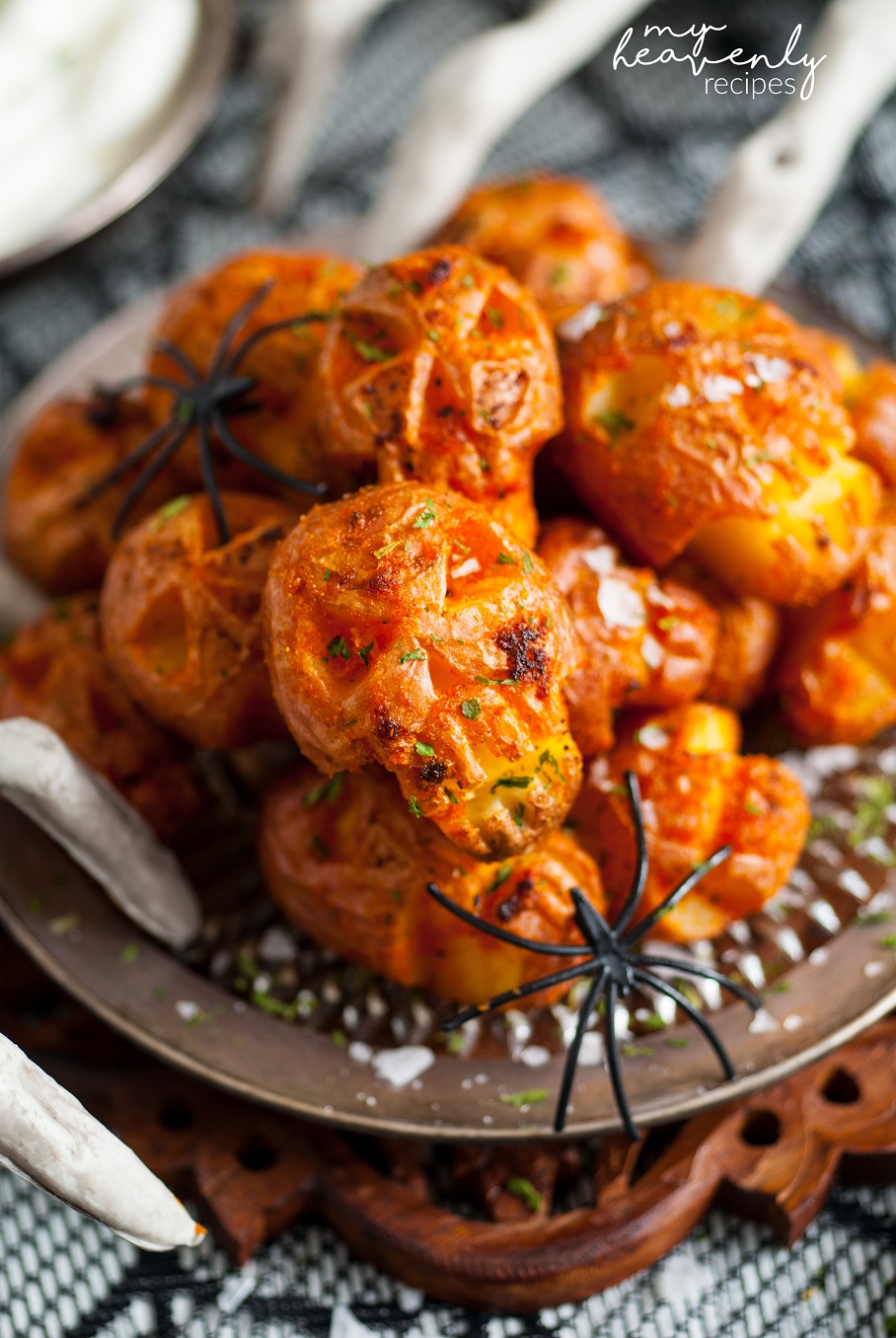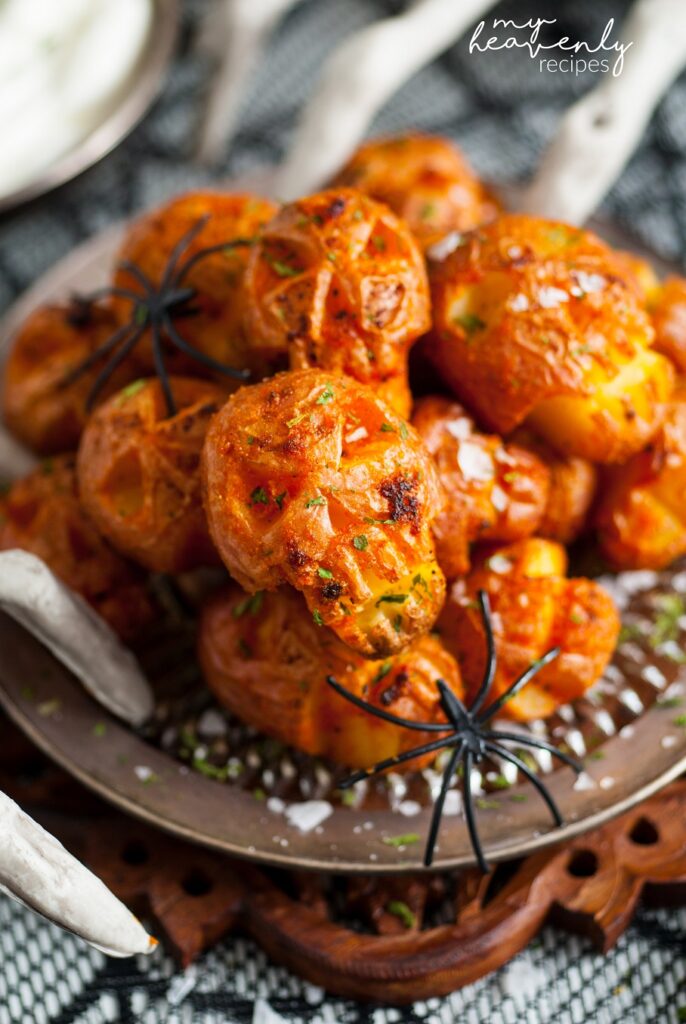 This year for Halloween, make your dinner extra spooky with these fun skull roasted red potatoes! They would go great with a roast beef or any meat! These are perfect basic potatoes, smoked paprika gives them that extra oomph, but regular paprika works too! Nice and garlicky and oniony! The creamer potatoes have nice soft and creamy interiors.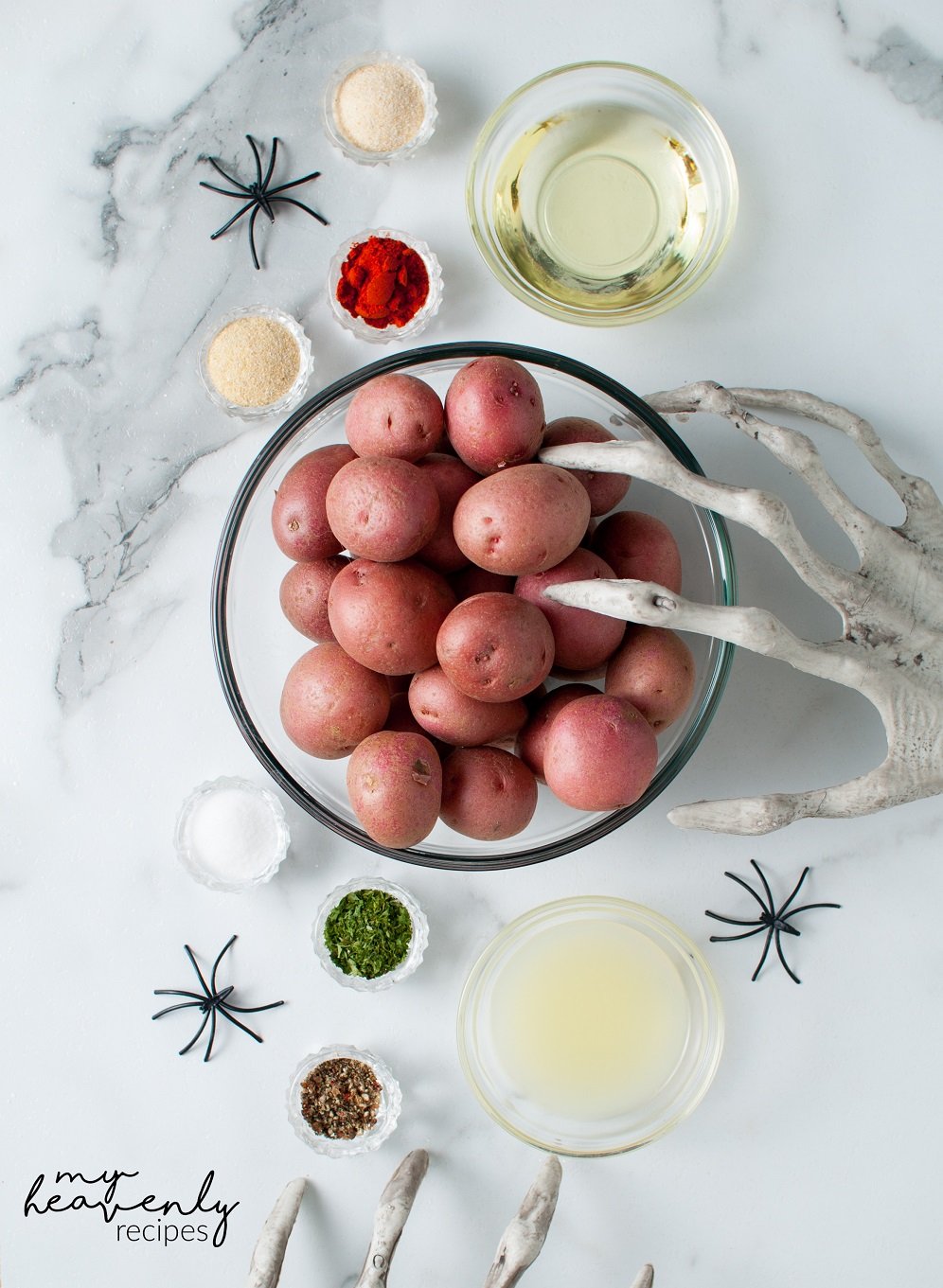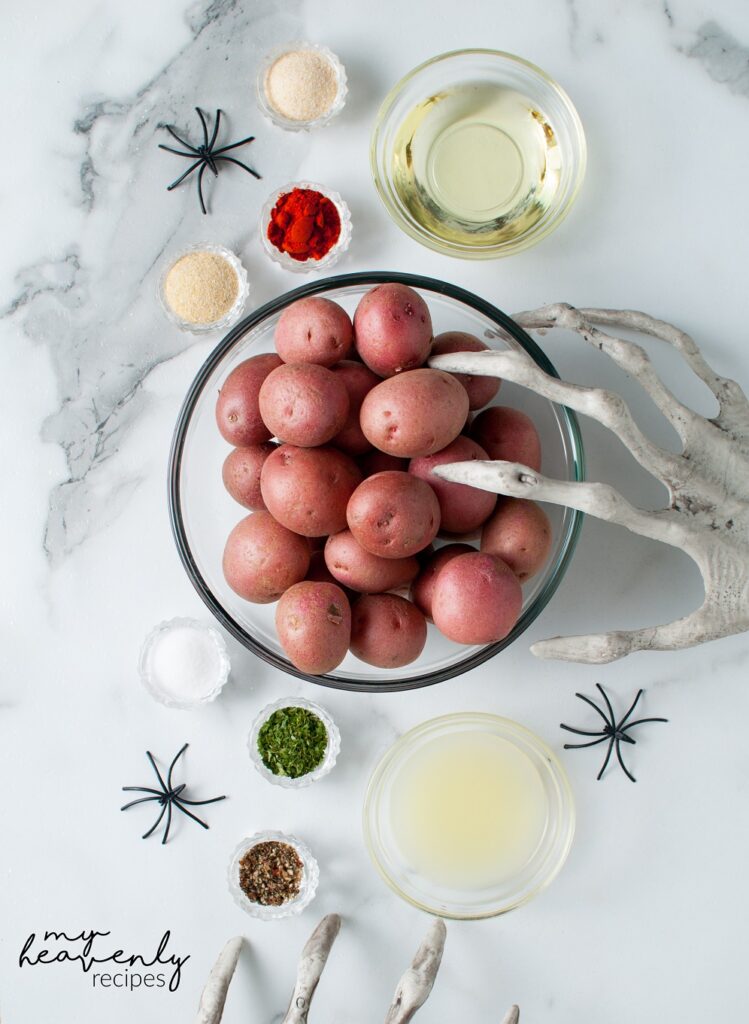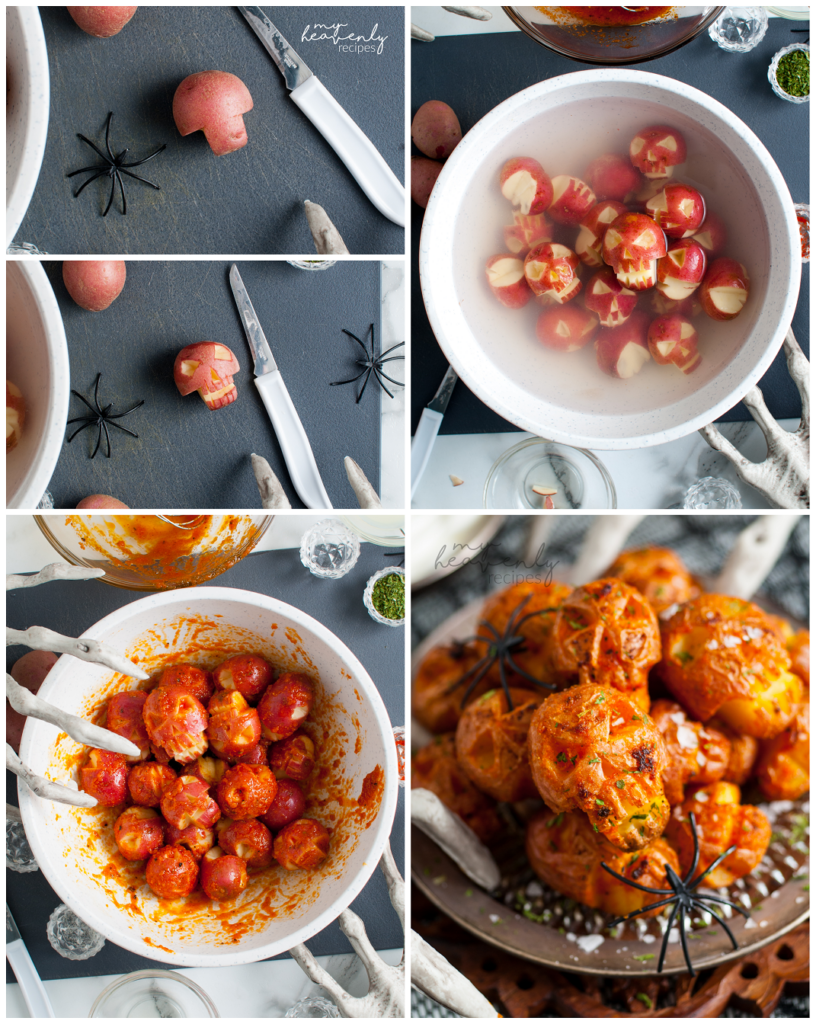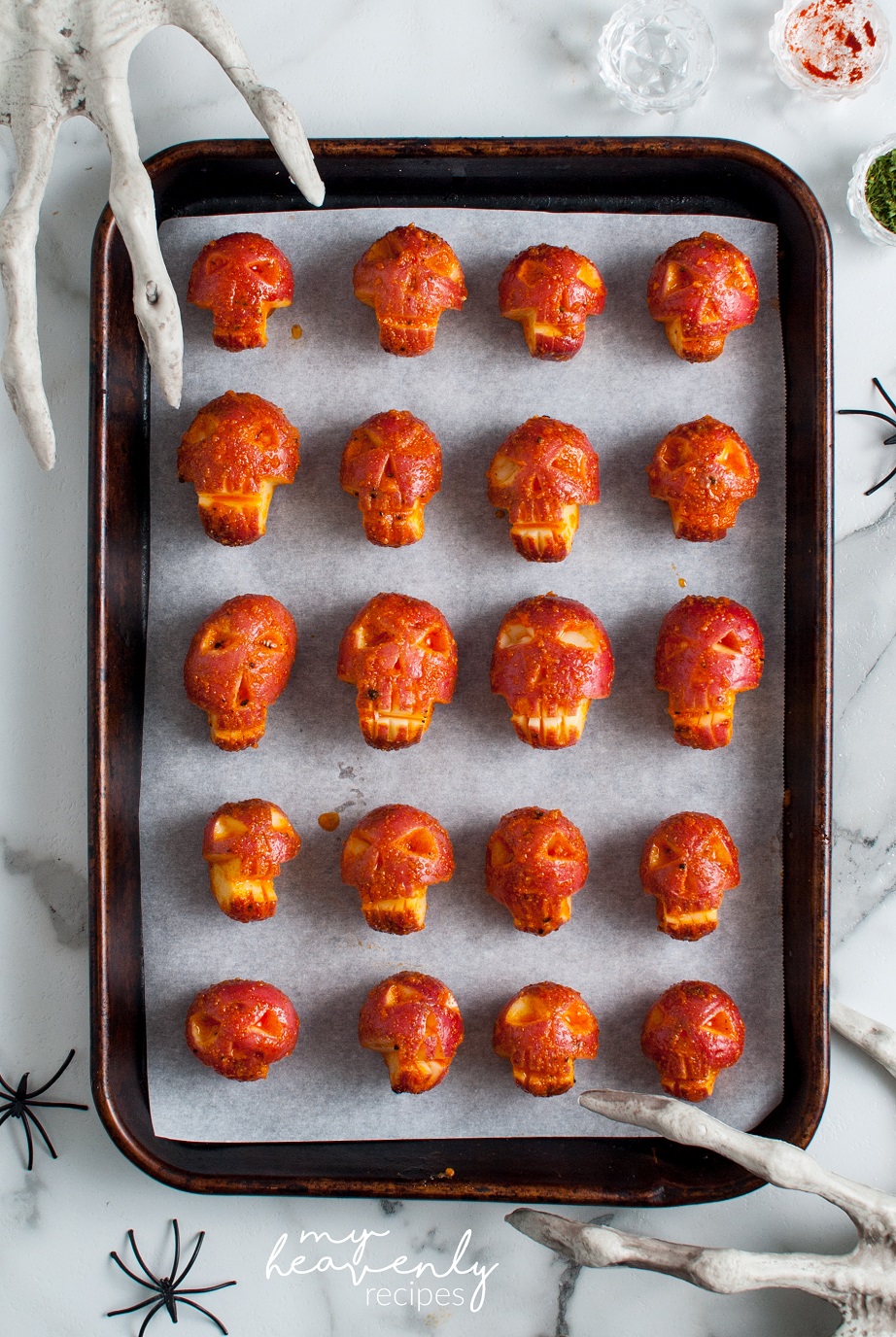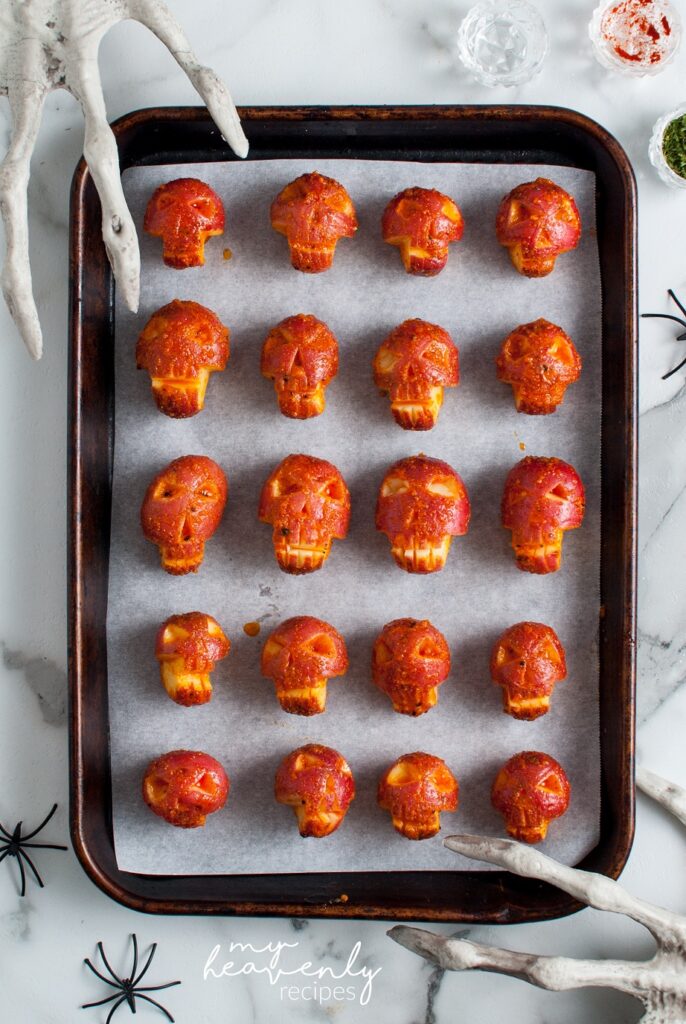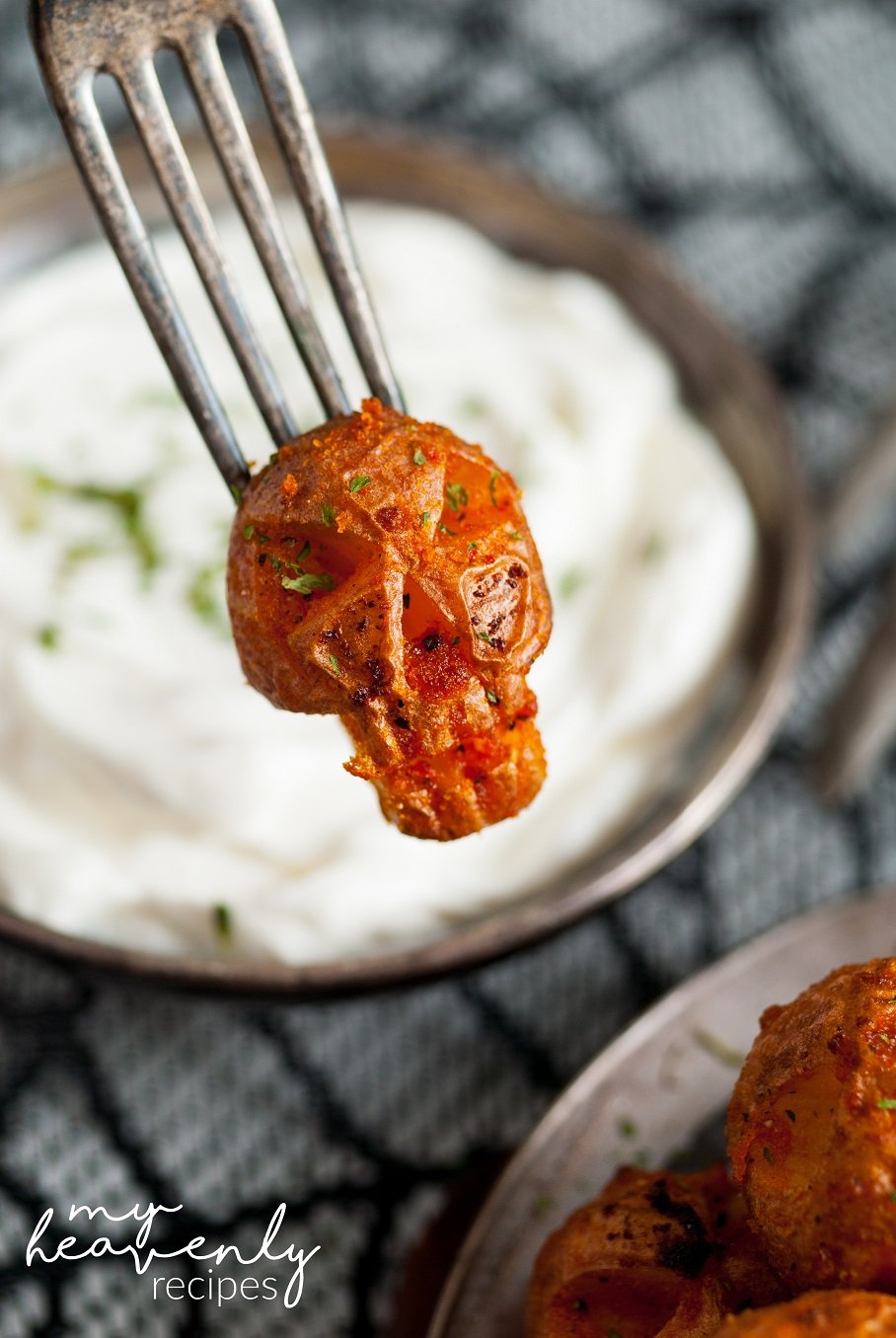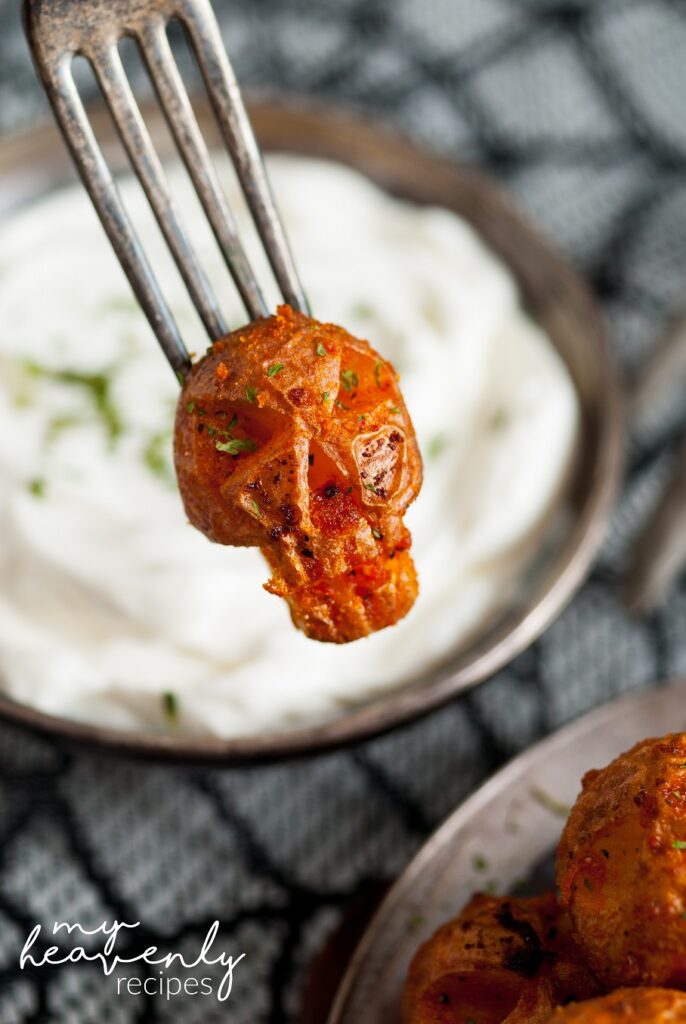 They are so delicious and fun to eat!
Halloween Skull Roasted Red Potatoes
A fun spooky side dish for your Halloween meal!
Ingredients
1 ½

lbs

red mini creamer potatoes

or similar mini potato

4

cups

water

3

tablespoons

lemon juice

2

tablespoons

olive oil

1

teaspoon

salt

1

teaspoon

onion powder

1

teaspoon

garlic powder

1

teaspoon

smoked or regular paprika

½

teaspoon

black pepper

Optional – fresh or dried parsley flakes for garnish
Instructions
Preheat the oven to 385 degrees.

Line a baking sheet with parchment paper.

Wash potatoes, then set aside.

In a large bowl pour 4 cups cold water and mix in 2 Tablespoons of the lemon juice.

Using a paring knife, carefully carve skull faces into each mini potato. Place the carved potato into the bowl of lemon water.

In another bowl, mix together the oil, 1 Tablespoon lemon juice, and the seasoning.

Drain the potatoes then toss them in the seasoning oil.

Place the potatoes on a baking sheet, face side up. Bake in the oven for approximately 30 minutes or until golden and tender.

Garnish with your favorite toppings, and additional salt as preferred. Enjoy!