How to Make a Strawberries and Cream Drink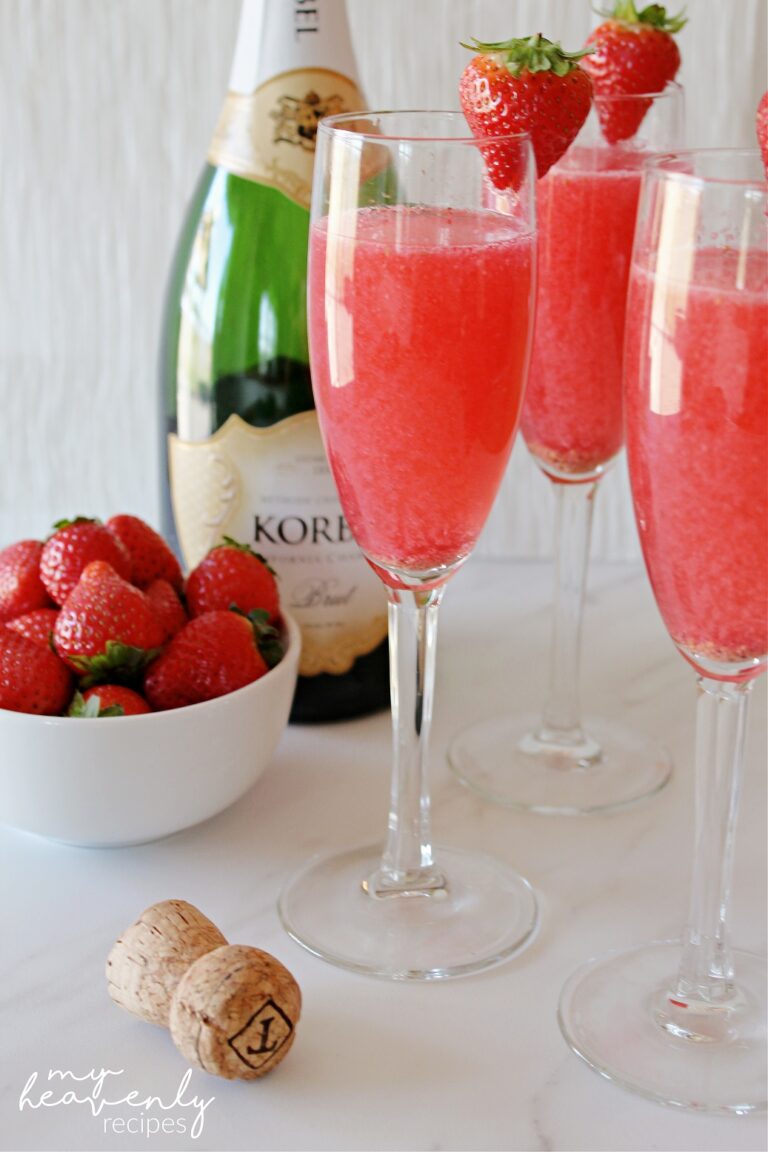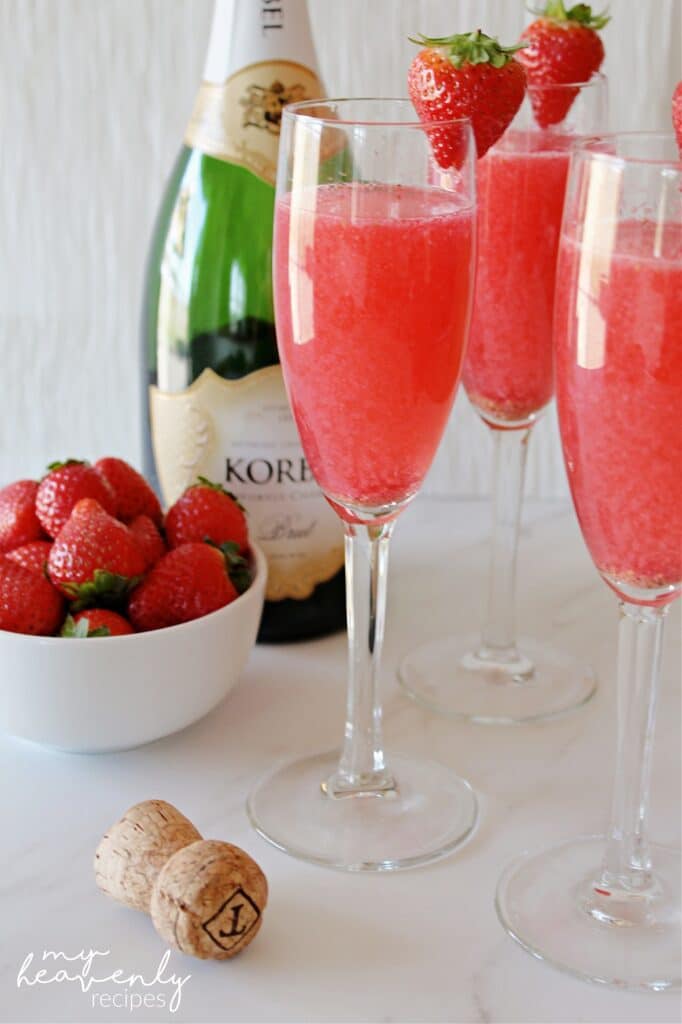 Here's a lovely pink Valentine's Day drink to make for your loved one! Also, make sure to try our sweetie martini recipe, too!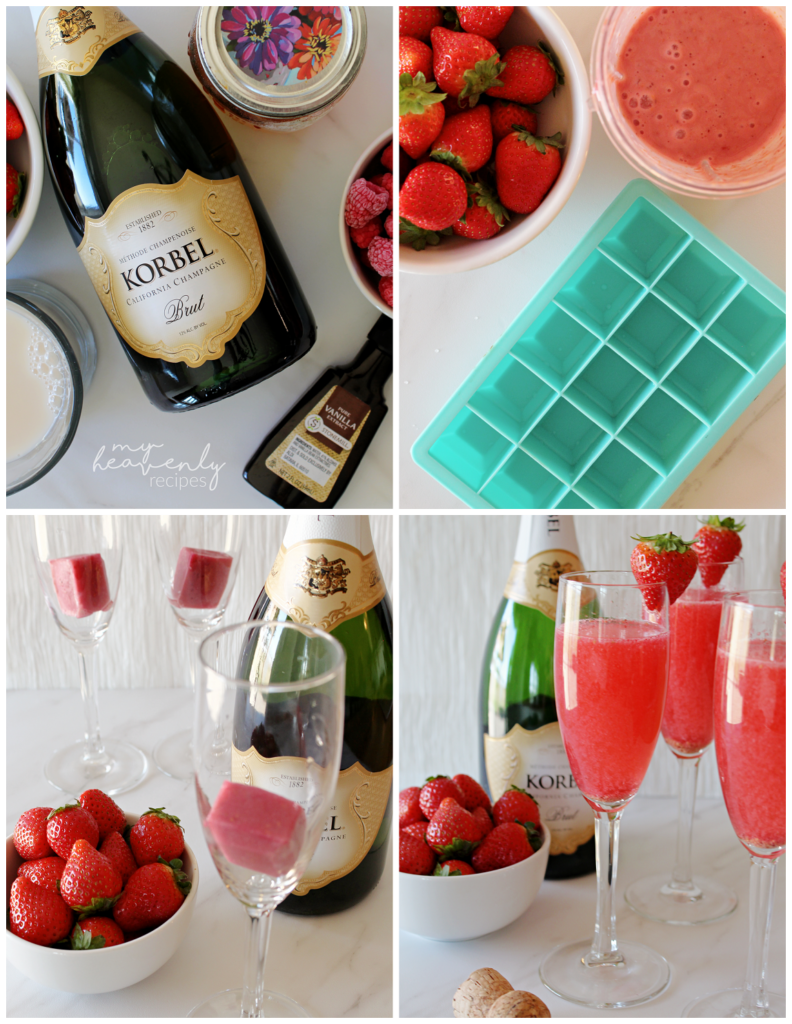 What ingredients do I need to make a mimosa?
Sparkling champagne
Frozen raspberries
Strawberries
Sugar
Honey
Half and half
Vanilla extract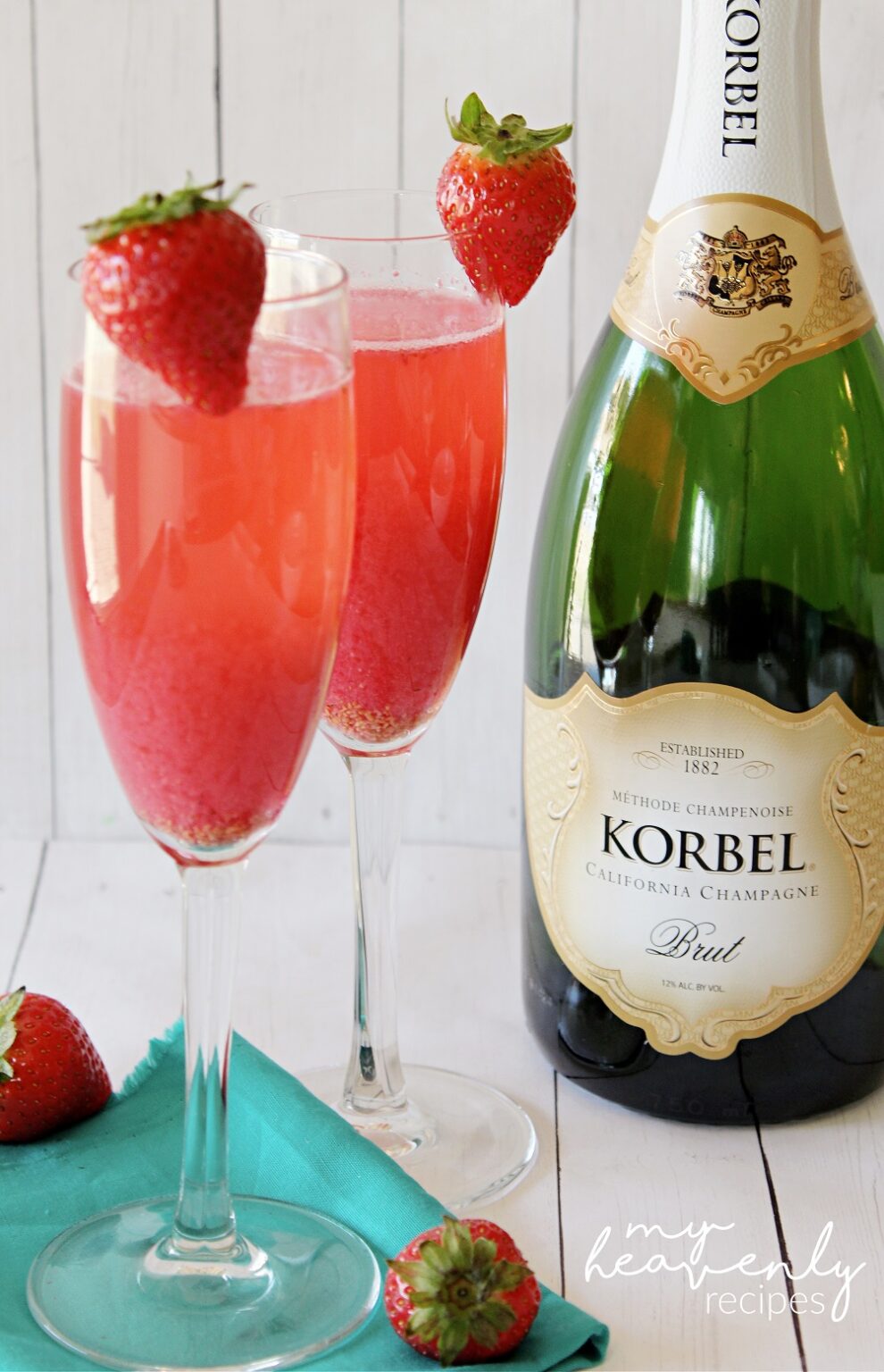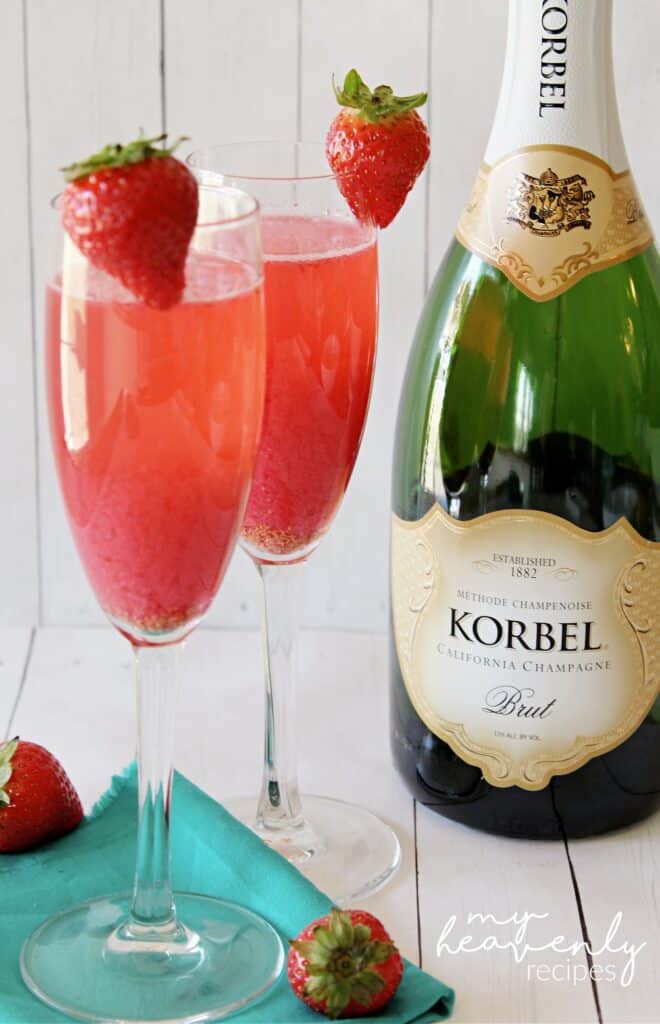 Strawberries and Cream Mimosa
Ingredients
2

bottles of sparkling champagne

24

oz

frozen raspberries

1½

cup

fresh or frozen strawberries

¾

cup

sugar

1

tbsp

honey

1

cup

half and half

1

tsp

vanilla extract
Instructions
In a medium saucepan, pour raspberries and diced or frozen strawberries in pot. Turn temperature to medium/low heat. Allow berries to soften and become soupy. This takes about 8-10 minutes.

Pour in sugar to sweeten berries. Once sugar is dissolved add in honey and stir to combine.

Remove from heat and puree berries in a blender. Using a fine mesh strainer over a measuring cup and pour liquid through. Tap the strainer gently to push liquid through, working in small batches.

Put seeds from the strainer into a small bowl and continue to use the strainer to separate the liquid from the seeds.

Once all berries have been pushed through the strainer, pour some of the half & half cream through the strainer. This will allow some more of the juice from the berries to come through.

Pour remainder of cream into the measuring cup and stir to combine.

Add in vanilla extract and stir.

Pour berry mixture into an ice cube tray and freeze.

When ready to serve, add berry cubes into the champagne glass and pour champagne over the cubes. The cubes will melt making a delicious mimosa.