The Cutest Valentines Appetizer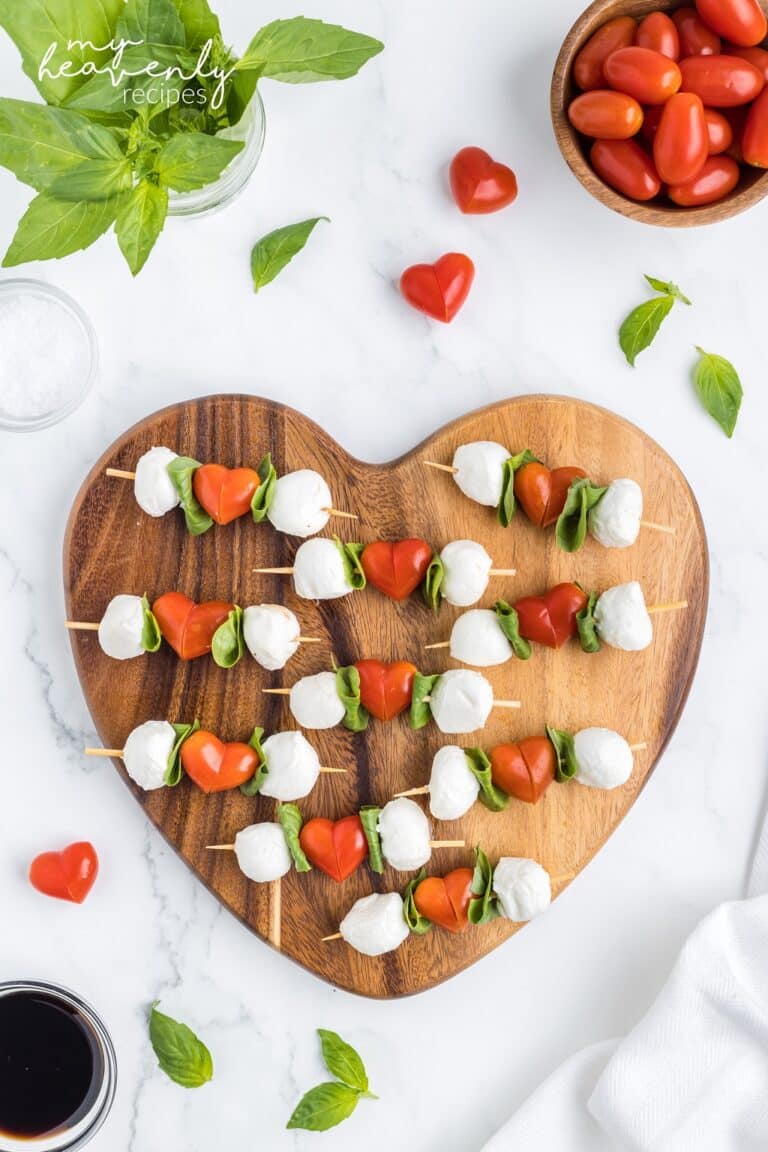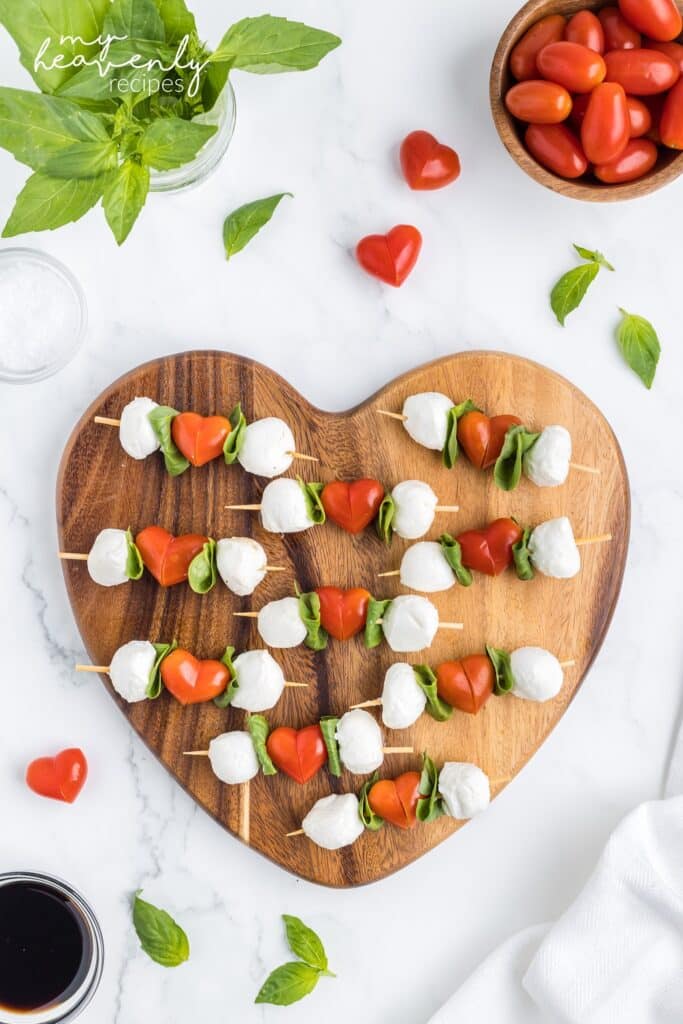 Impress your sweetie with these darling little heart shaped caprese skewers for Valentine's Day! They make the cutest Valentine appetizers even for a big party!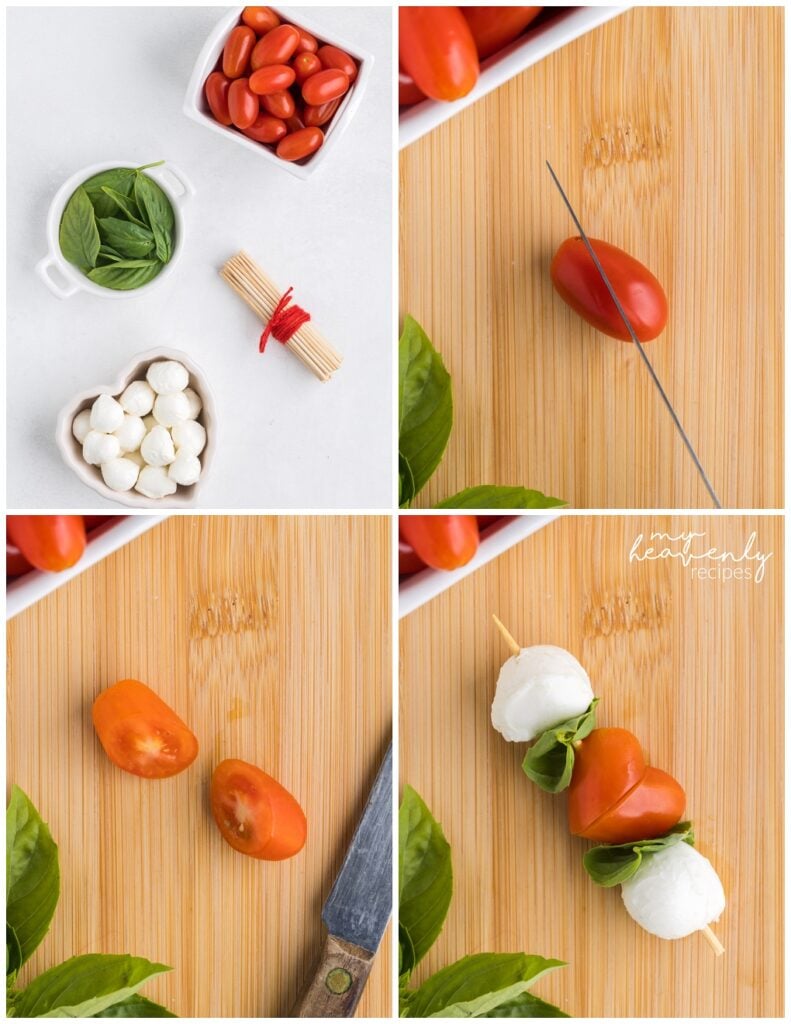 What ingredients do I need to make caprese skewers?
Grape tomatoes
Mozzarella balls
Fresh basil leaves
Balsamic glaze reduction (I love this one from Target!)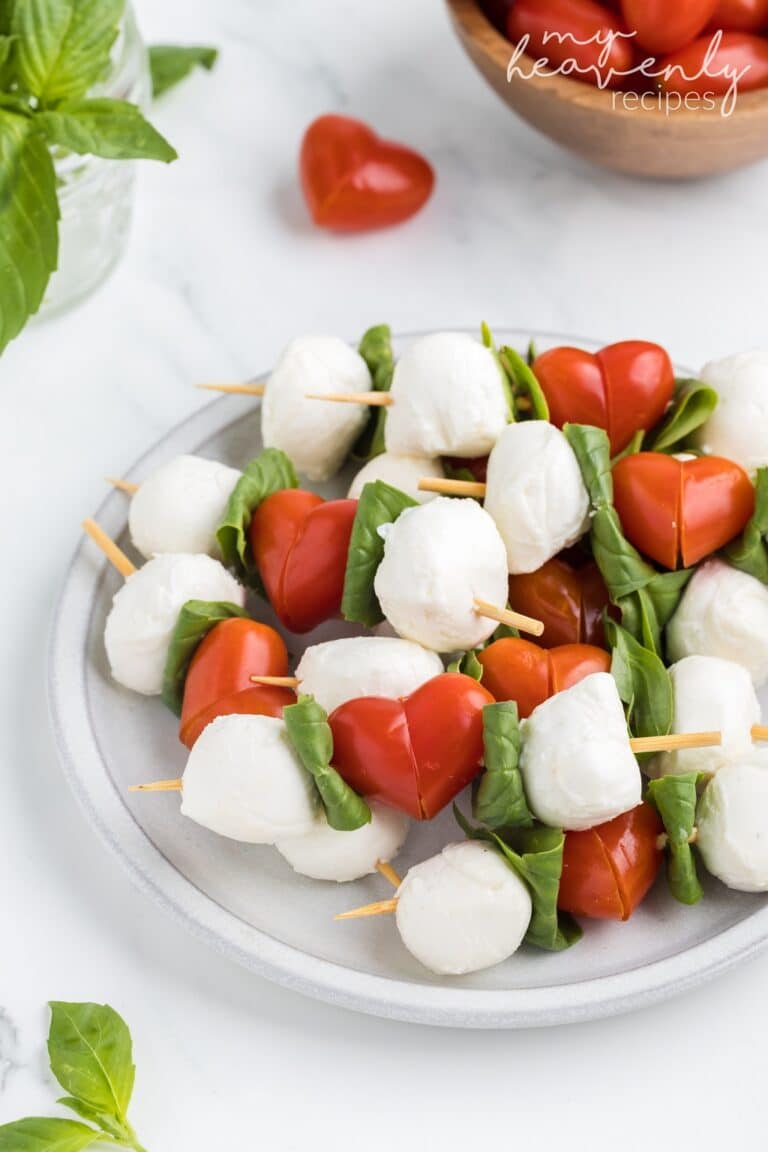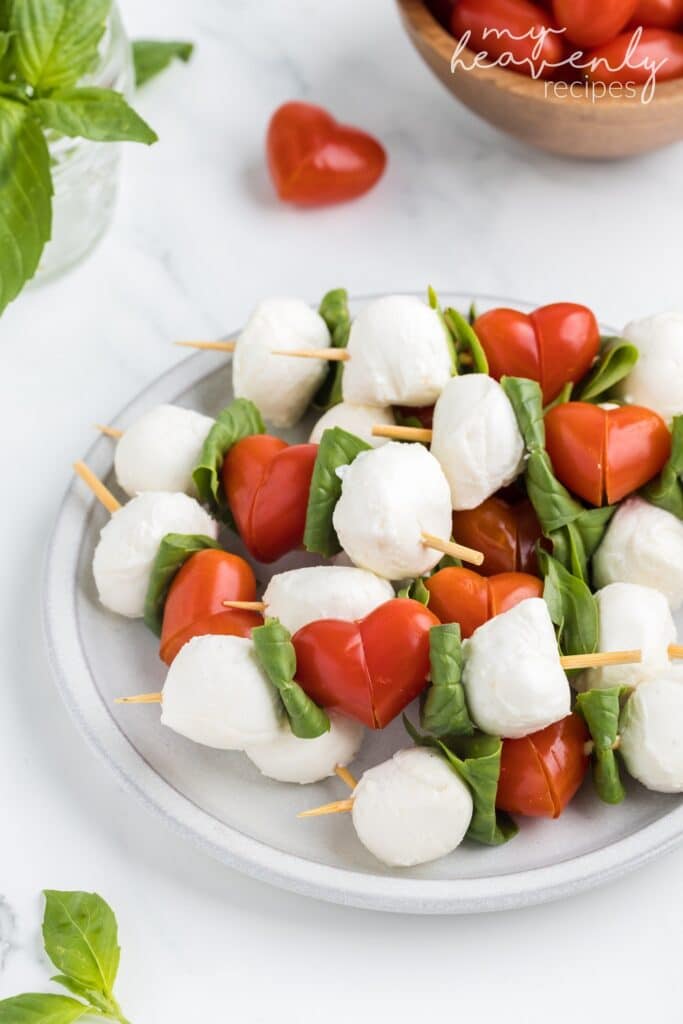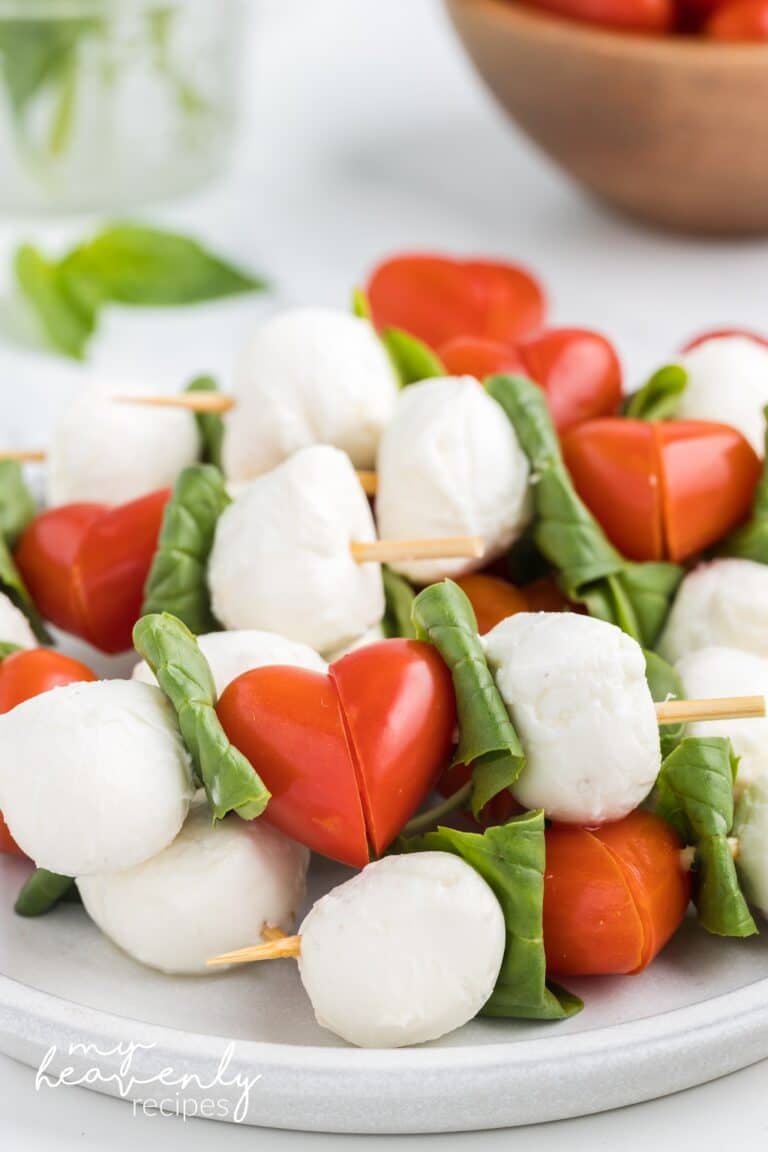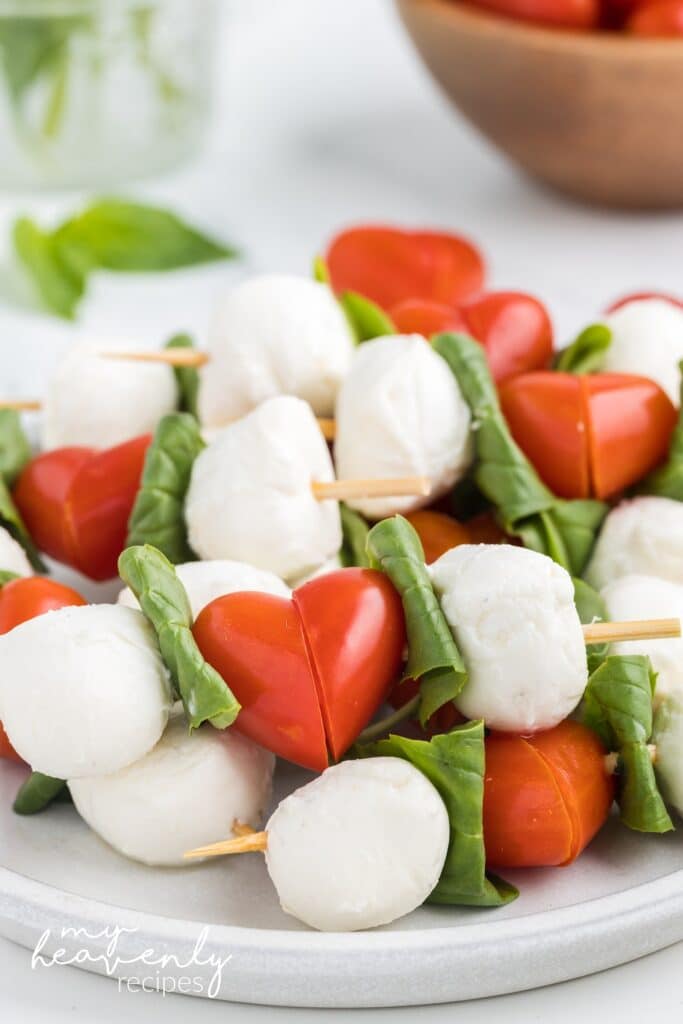 Heart Caprese Skewers
Ingredients
12

Grape tomatoes

1

8 ounce tub mozzarella balls (ciliegene size)

24

Small fresh basil leaves

Balsamic Glaze reduction

12

4 inch wooden or bamboo skewers
Instructions
Cut the grape tomatoes in half diagonally at a 45 degree angle. Turn one half of the tomato 180 degrees and press the two halves together to create a heart shape.

Thread one mozzarella ball onto a wooden skewer. Next, thread one basil leaf onto the skewer. If the leaf is too large, fold it in half before threading it onto the skewer.

Thread the heart tomato onto the skewer. Next, add another basil leaf to the skewer. Finally, add another mozzarella ball to complete the skewer.

Add the skewers to a platter to serve.

Have a balsamic reduction in a squirt bottle or a little bowl to dip the skewers in.
Notes
● I wouldn't recommend making the skewers any earlier than two hours before you plan to serve them so the basil stays vibrant.
● Leftovers can be stored in the refrigerator in an airtight container lined with a damp towel for up to two days.
● I like to drain my mozzarella balls on a paper towel for 10 minutes before assembling the skewers. This helps to minimize moisture leaking and forming puddles on your serving platter.
● The longer grape tomatoes make better hearts than the shorter ones.
● I like to serve my caprese skewers with a balsamic reduction.
● You can use marinated mozzarella balls to give your skewers additional flavor.