This post may contain affiliate links, read our
Disclosure Policy
for more information. As an Amazon Associate I earn from qualifying purchases, thank you!
Looking for a Pecan Cake recipe? Look no farther. This is the best Pecan Cake recipe you will ever need. Enjoy it at breakfast with a cup of coffee, make it for dessert, for a special occasion or for any reason.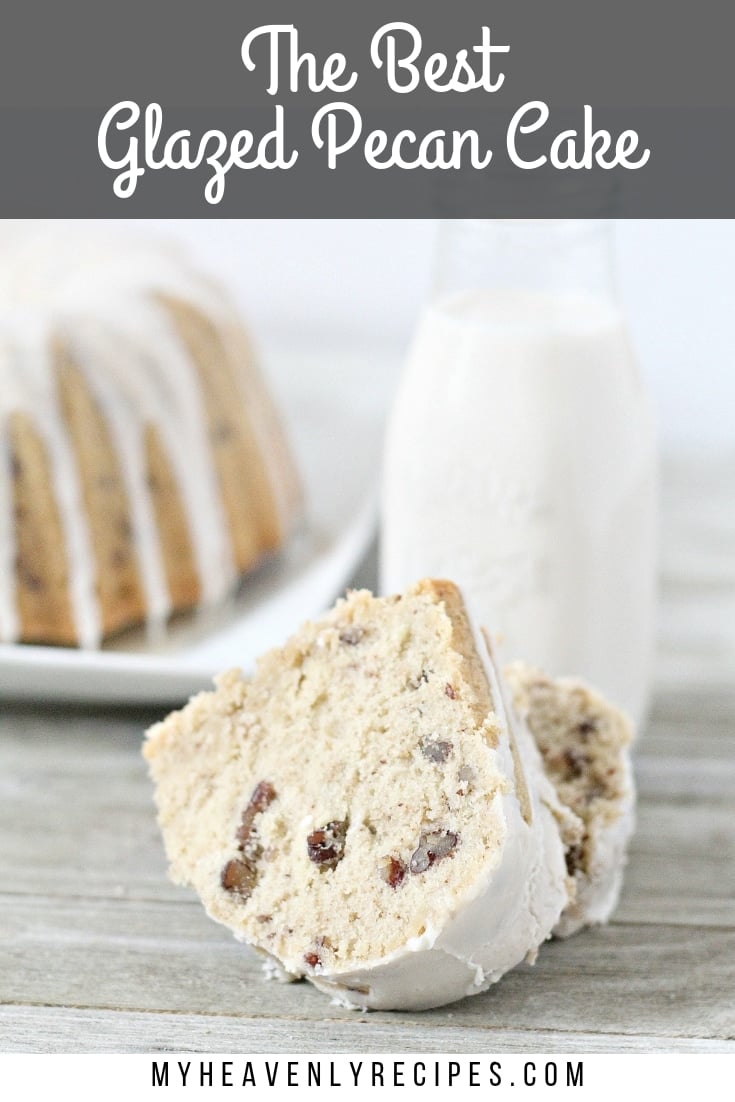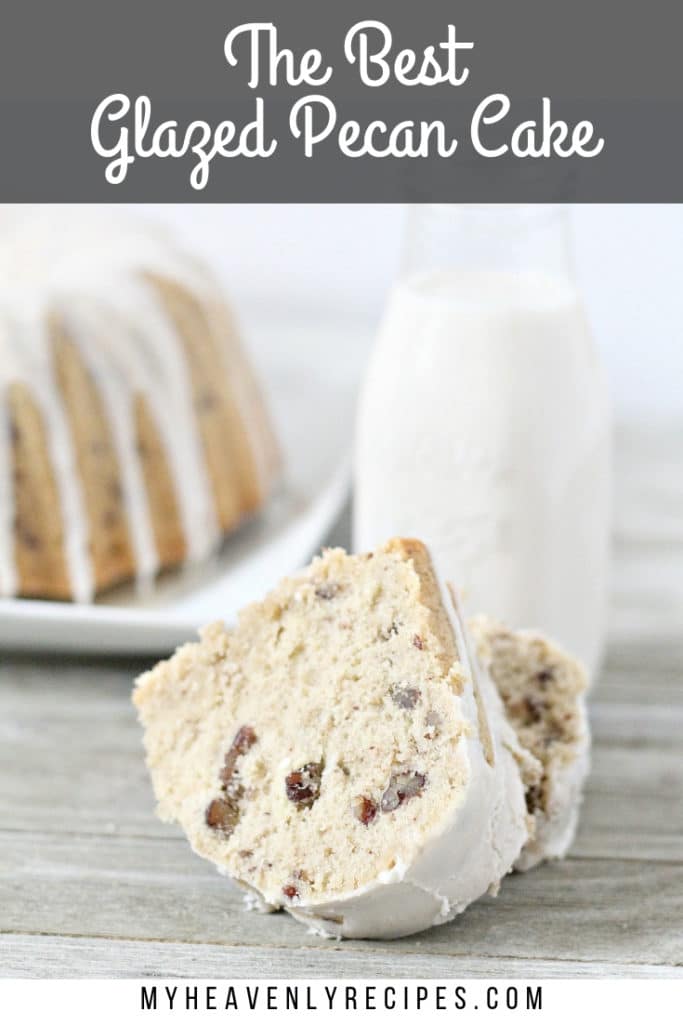 Pecan cake is a southern classic. It is a moist cake with a classic vanilla flavor that is taken to the next level with pecans and the glaze. Packed with flavor, any pecan lover is going to be asking for your recipe when you make Glazed Pecan Cake. 
What Pan Do I Use for Pecan Cake?
Pecan Cake is baked in a bundt cake pan.
Sometimes these pans are called tube pans. This creates a high rising cake that doesn't require slicing the cake layers in half to add frosting between. The glaze adds that extra sweetness that isn't overpowering the cake like a buttercream icing.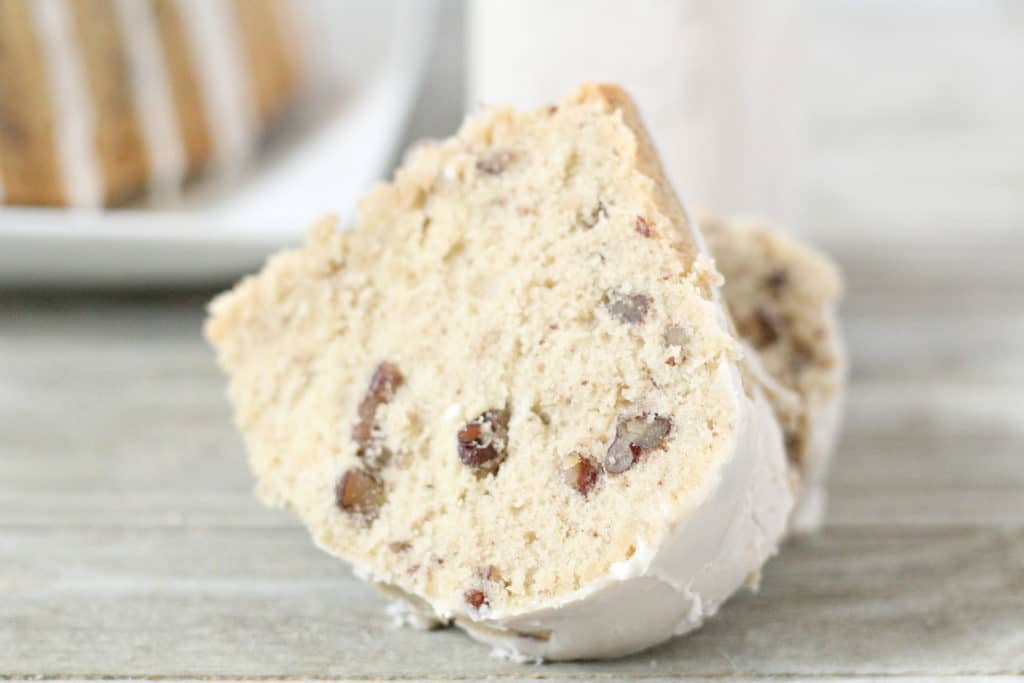 Variations to Glazed Pecan Cake
There are ways to change this Pecan Cake to make it even better.
Toast the Pecans – Toasting the pecans brings an even nuttier taste to the pecans. It creates a deeper flavor and only takes a few extra minutes to do.
Brown Sugar – While I like to make pecan cake with white sugar, you can swap it for brown sugar, or so a half and half measurement. Brown sugar has a deeper, richer taste than white sugar because of the molasses in the sugar.
How to Toast Pecans
If you want to add another layer of flavor to this Pecan Cake, you can toast the pecans. To toast the pecan, spread the pecans on a baking sheet in a single layer. This will help the pecans to toast evenly and faster. Pecans can burn very quickly, so it is important to keep an eye on the nuts as they toast. Bake the pecans for about 10 minutes at 350 degrees.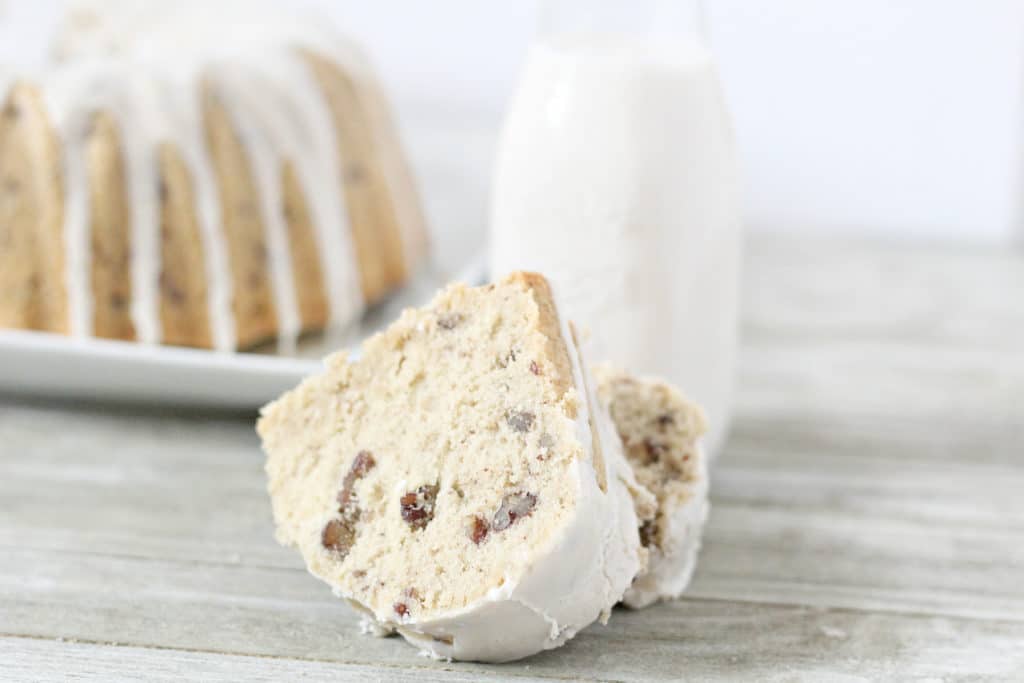 The Best Glazed Pecan Cake
Ingredients:
1 lb. of Butter
2 cups of Sugar
6 Eggs (beaten)
1 lb. of Chopped Pecans
3 cups of Flour
1 teaspoon of Baking Powder
¼ teaspoon of Salt
2 teaspoons of Vanilla
1 and ½ cups of Powdered Sugar
6 tablespoons of Heavy Cream
1 teaspoon of Vanilla
Step by Step:
Start by creaming together butter and sugar.
Add in beaten eggs.
Slowly add in flour, while mixing with a hand mixer, and then add baking powder and salt.
Next, add in nuts and vanilla, and mix with a hand mixer until well combined.
Pour into a greased bundt pan.
Bake at 250 degrees for 2 hours or until baked through.
Mix together powdered sugar, cream, and vanilla.
Pour glaze over warm cake.
Serve and enjoy!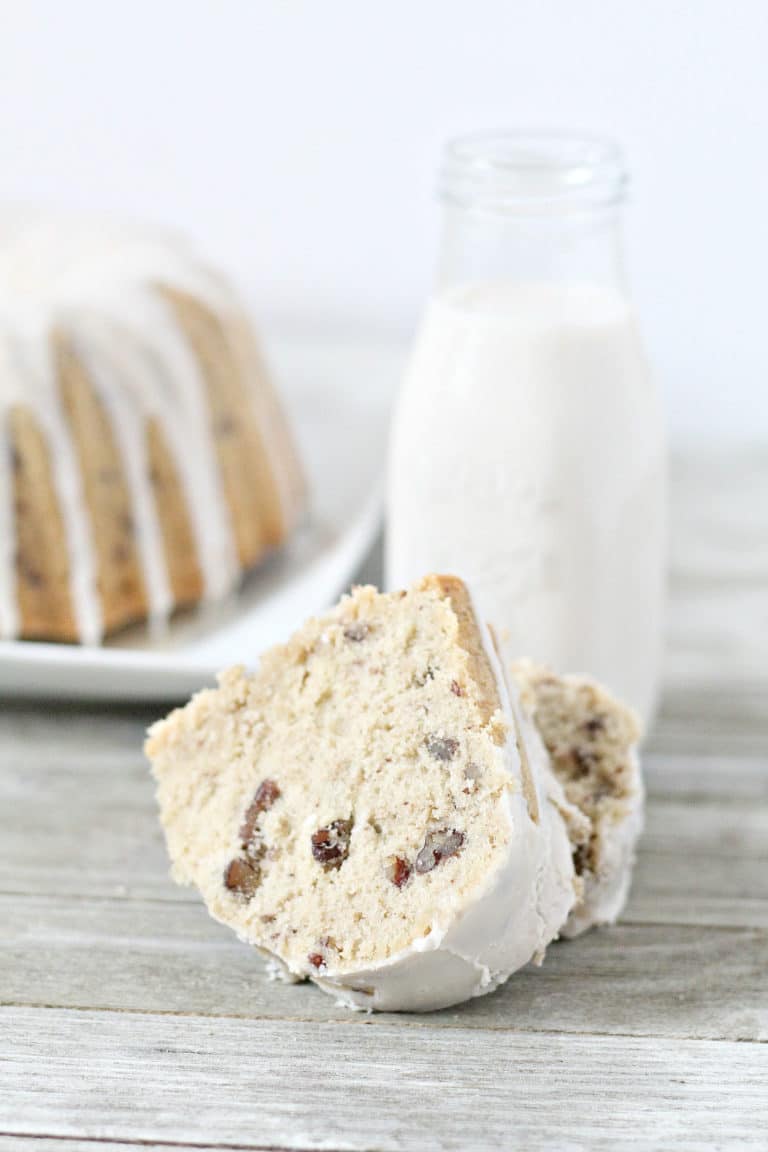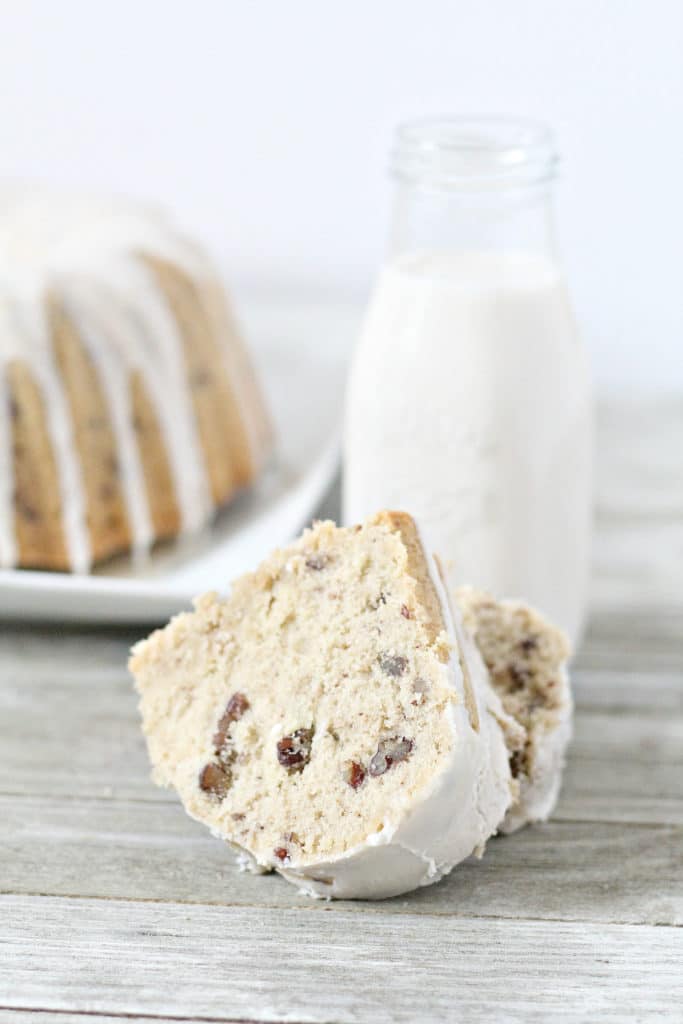 More Recipes You Might Enjoy:
Try These Reader Favorite Dessert Recipes
Quite a few of our Dessert Recipes have been very popular across social media. Here's a few of our readers favorite dessert recipes that we hope you'll also try!