You'll want to set aside some time and make your very own TGI Friday's Vanilla Bean Cheesecake using this recipe. It's creamy, dense, rich and one you'll be dreaming about for weeks following.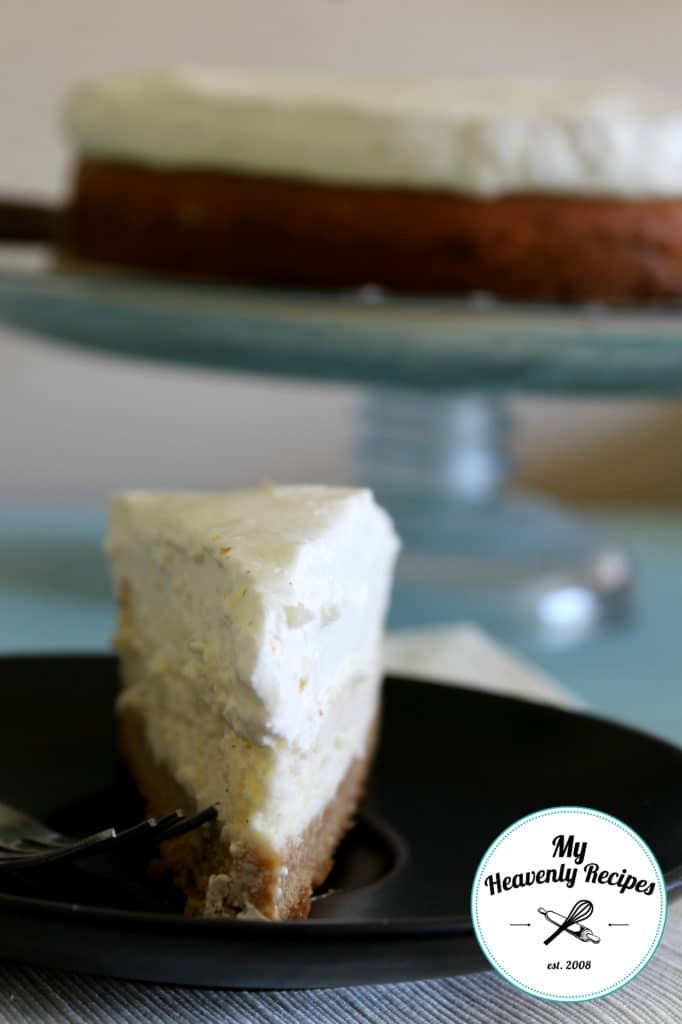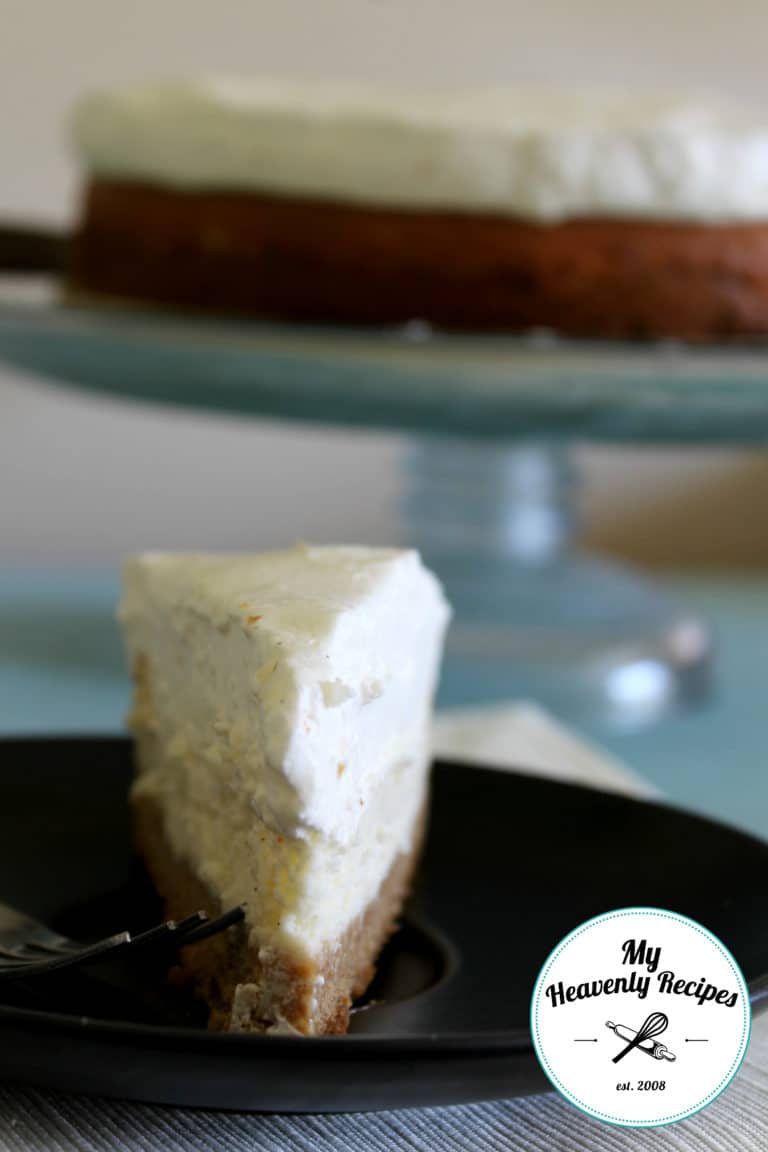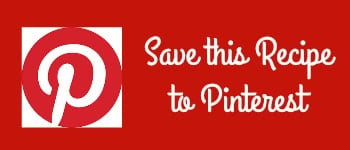 Years and years ago Jason and I would hit up TGI Friday's pretty frequently. I would either always order their chicken tenders with Honey Mustard (still trying to copy that recipe) or the Cajun Chicken and Shrimp Pasta (that I've mastered!). In addition, we'd ALWAYS order the Vanilla Bean Cheesecake for dessert. It's pretty much to die for.
Jas and I are both super picky about our cheesecake. We don't like very dry cheesecake that doesn't have a lot of body. Instead we both like a creamy, dense cheesecake that is a perfect texture and not to creamy, but, stands up on it's own.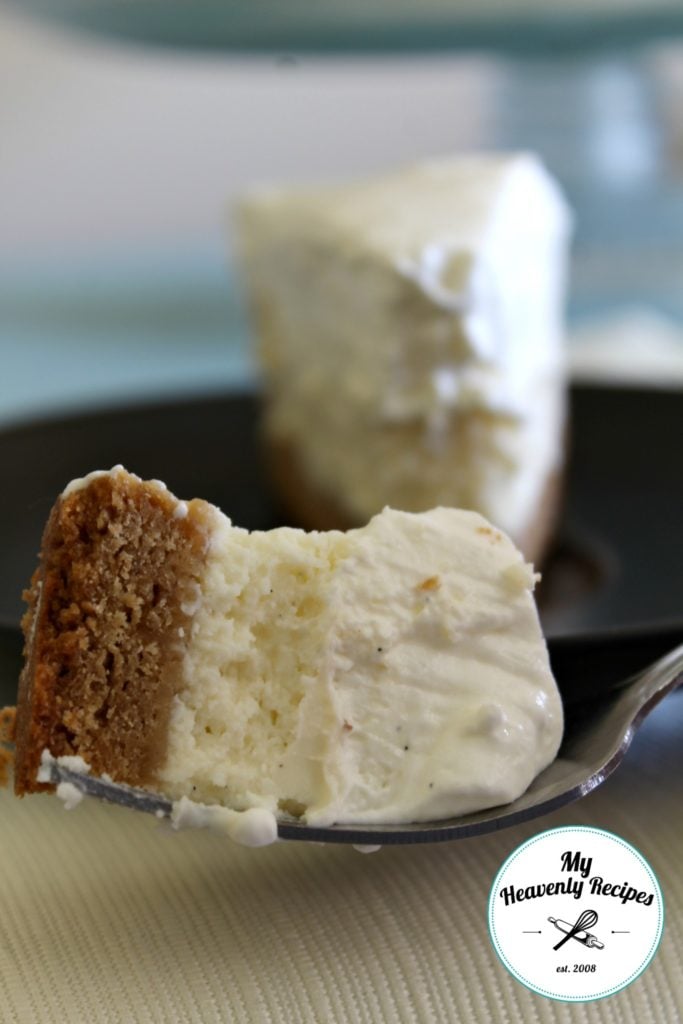 Then one day we grew up, moved about 30 minutes from our local TGI Friday's location that had been 5 minutes up the road and had two children. We could no longer just swing in and enjoy the deliciousness. So I scoured the web for a copycat TGI Friday's Vanilla Bean Cheesecake recipe and found this one. It's pretty spot on, with the fact that it takes nearly an hour for a cheesecake of this size to bake. I would make this Vanilla Bean Cheesecake recipe often and especially for Mother's Day and Thanksgiving!
When we ended up buying Jason's childhood home, nearly 3 years ago already, we were back to being close to TGI Friday's. It's where Beanies and I went when we had a girls day. Well, they just tore it down and we are so devastated. We will have to continue to find another restaurant that is equally as good…
Now I'll tell you that this does take time. I know most of the recipes here at MHR are done in under 30 minutes, but, sometimes there's recipes that are so good you just can't rush it. This is one of those times! You'll also want to purchase Vanilla Beans. They are a bit pricey, but, they are oh so worth it for this dessert.
You'll also need a large Spring Form Pan.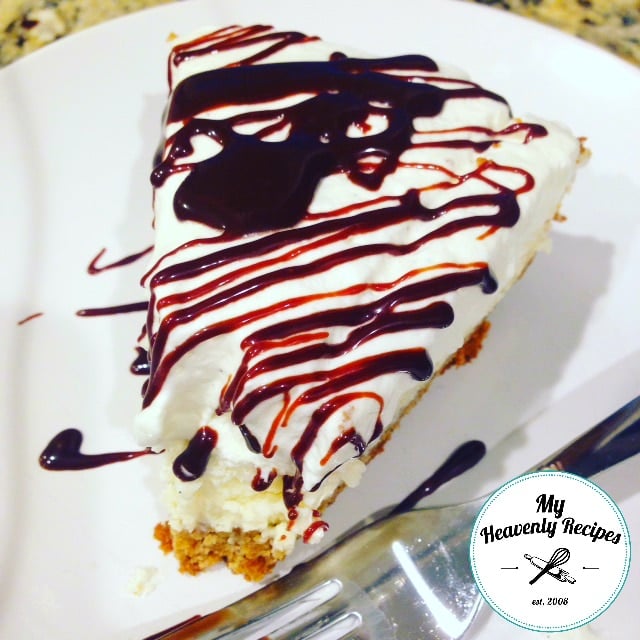 If you follow me over on Instagram (if not, you should!) Beanies topped her slice of cheesecake with Chocolate Syrup and it was AMAZING. Like, why didn't I think of that?!? So naturally I took a picture of it and shared it 😉 I think from here on out this Vanilla Bean Cheesecake will get served with our Homemade Hershey's Chocolate Syrup recipe.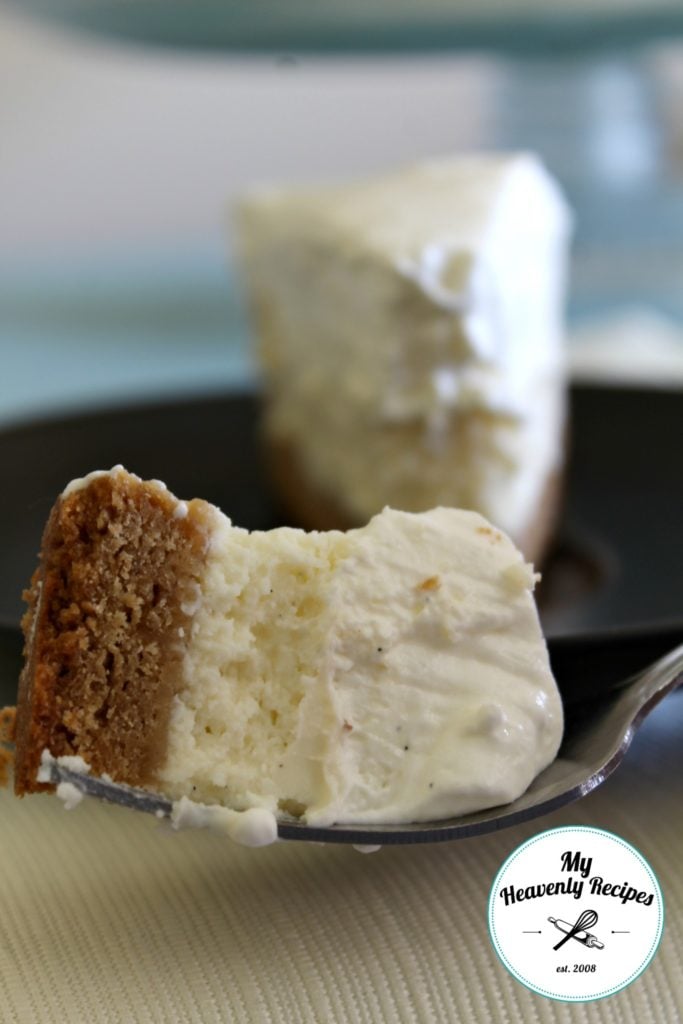 Do you see all those black dots? Yes!!! That is the vanilla beans and they are oh so good! You need this Vanilla Bean Cheesecake in your life. So here's the recipe my friend!
TGI Friday's Copycat | Vanilla Bean Cheesecake
A decadent Vanilla Bean Cheesecake recipe that isn't dry, super creamy and has a touch of elegance with the vanilla beans. It's an over the top recipe that your entire audience will rant and rave about for months to come. In fact, you'll want to print this recipe so that you can share!
Total Time
1
hour
30
minutes
Ingredients
Crust:
1 1/2

cups

graham crackers crumbs

1/4

cup

sugar

1/2

cup

butter

melted

1

egg yolk

beaten

1/4

teaspoon

vanilla
Cheesecake:
16

ounces

cream cheese

softened

1

cup

sour cream

2

tablespoons

cornstarch

1

cup

sugar

2

tablespoons

butter

softened

1/2

teaspoon

vanilla

vanilla bean

from one pod
White Chocolate Mousse:
1

cup

whipping cream

2

tablespoons

powdered sugar

4

ounces

cream cheese

softened

4

ounces

white chocolate baking squares

melted
Vanilla Bean Whipped Cream:
1

cup

whipping cream

1

tablespoon

powdered sugar

beans from one vanilla pod
Instructions
PREHEAT oven to 350.

In a large bowl whisk the graham crackers and sugar until combined. Add the egg yolk and vanilla, then stir in the melted butter. Spray your springform pan with baking spray (the flour in the spray helps the cheesecake and crust from not sticking)l. Press graham crackers into the pan evenly with your fingers. Bake at 350 degrees for 810 minutes or until edges are slightly brown. Remove and let cool.

In a large bowl combine cream cheese, sour cream, corn starch and sugar. Mix until sugar is dissolved and you have a smooth texture. Add butter, vanilla and beans, blend until smooth. Bake at 350 degrees for an hour or until the center has set. The top will be a light brown. Cool 1 hour.

In a cold mixing bowl beat cream until soft peaks form. Gradually add powdered sugar until stiff peaks form. Place bowl back in the fridge. In a separate mixing bowl, beat the cream cheese until fluffy. Add the white chocolate and beat until smooth. Fold in the whipped cream to your chocolate mixture until blended. After the cheesecake has cooled spread the mousse evenly on top. Refrigerate for about an hour.

In another cold mixing bowl, beat whipping cream until soft peaks form. Gradually add powdered sugar and then vanilla beans, beating until stiff peaks form.

Refrigerate 2-3 hours before serving.
Nutrition
Calories:
617
kcal
|
Carbohydrates:
41
g
|
Protein:
5
g
|
Fat:
48
g
|
Saturated Fat:
28
g
|
Cholesterol:
159
mg
|
Sodium:
350
mg
|
Potassium:
168
mg
|
Fiber:
0
g
|
Sugar:
33
g
|
Vitamin A:
33.1
%
|
Vitamin C:
0.5
%
|
Calcium:
12.5
%
|
Iron:
4.1
%