This post may contain affiliate links, read our
Disclosure Policy
for more information. As an Amazon Associate I earn from qualifying purchases, thank you!
Summer is the perfect time to create fun treats with your family since the kids are on vacation. Why not add these cool Beachy White Chocolate Pudding Cups to your collection of recipes to beat the heat?
These Beachy White Chocolate Pudding Cups are going to be one of the most fun desserts you'll be making in the summer! Nothing says summer better than a trip to the beach — and with this recipe, you'll be able to bring the beach to your kitchen!
Family bonding in the kitchen is a shoo-in when making these Beachy Pudding Cups! This is especially true if you have younger children at home. You get to keep them engaged in making these cups every step of the way and you get them to express their creativity with how they can assemble their own cups. You could even turn it into an activity for one of your kids' birthday parties because it's so simple to make. This recipe has a lot of fun and learning potential that you just have to try it out!
The cool blue pudding

will definitely give that summer vibe at home and get the kids excited for an awesome beach trip!

Colorful candy and cute graham cookies

make this into a super fun summer treat especially when served during parties!

This recipe has so much creative potential

that it will be a sure favorite for the kids to make every summer!
Recipe Variations:
For added fun, add gummy fish, sharks, turtles or octopi on top or in between the layers of pudding. Put different ones in every cup and the kids will love comparing their catch!

Get creative and coat part of the top with crumbs to make a beach! From here, you can add the round peppermint beach balls and maybe even some hard candy with a hole in the middle to look like a lifesaver — and even a drink umbrella for an extra beach feel.

Want more props? Why not add a small piece of sour or gummy tape as a beach blanket for your Teddy Grahams to work on their tan? It would make it look extra cute!

Speaking of extra, you can also decorate the ocean with waves of whipped cream!

Sprinkle on a few colorful Fruity Pebbles cereal to add some shells, or a few Honey Stars cereal for starfish to complete the beach themed dessert!
Cook's Tips:
This treat is best served cool! If you're making this for a party in your home, make sure it's kept in a cool area. If you're bringing them to a friend's place, place them snugly in a cooler to prevent any spillage.
What you'll need to make these Beachy White Chocolate Pudding Cups:
Small Plastic Cups

(2) boxes of Hershey's White Chocolate Pudding

Blue Food Coloring

Vanilla Wafers

Teddy Grahams

Swedish Fish

Round Peppermints
How to make this summer treat:
Start by filling a food processor halfway with vanilla wafers, and grind up fine. You can also use a ziplock bag and a rolling pin.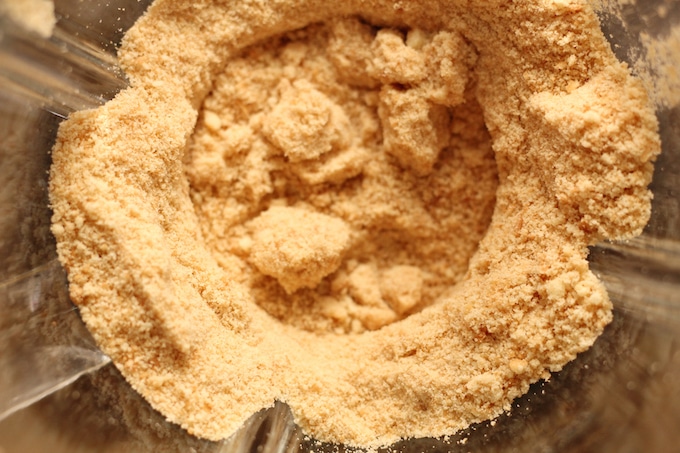 Fill each cup up ¼ of the way with vanilla wafer crumbs.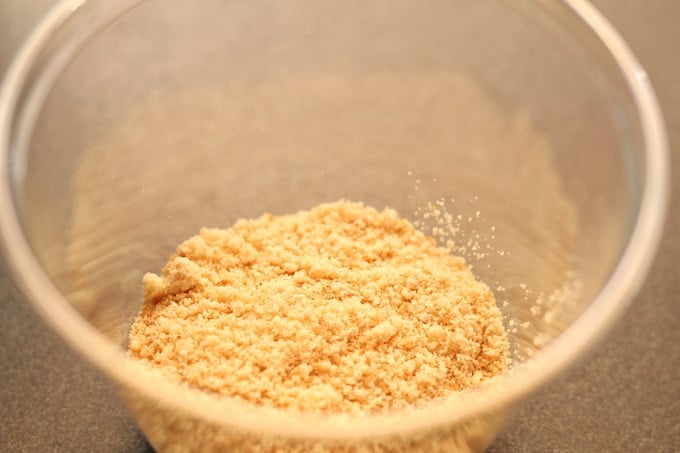 Prepare pudding according to box instructions.
Add about 6 drops of blue food coloring to your prepared pudding and stir well.
Fill each cup the remainder of the way with blue pudding.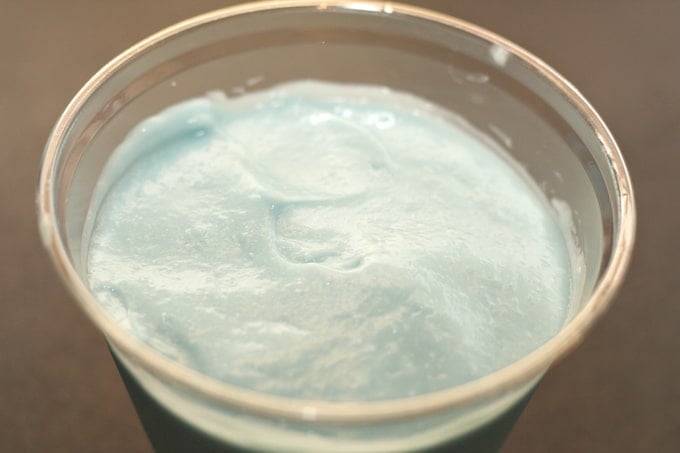 Add two Teddy Grahams, one Swedish fish, and a round mint to the top of each pudding cup.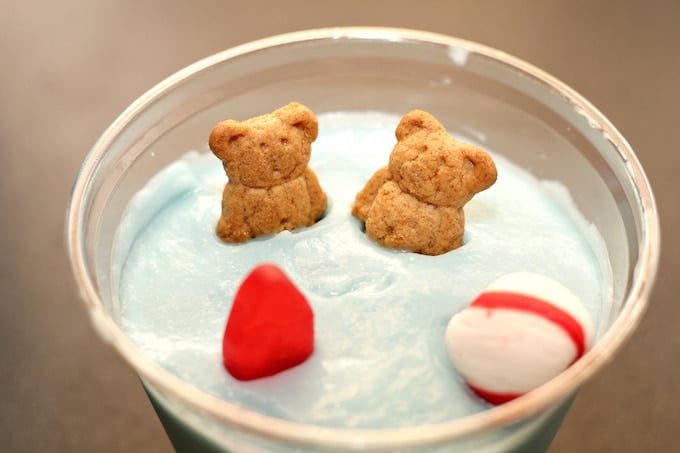 Refrigerate until ready.
Serve and enjoy!