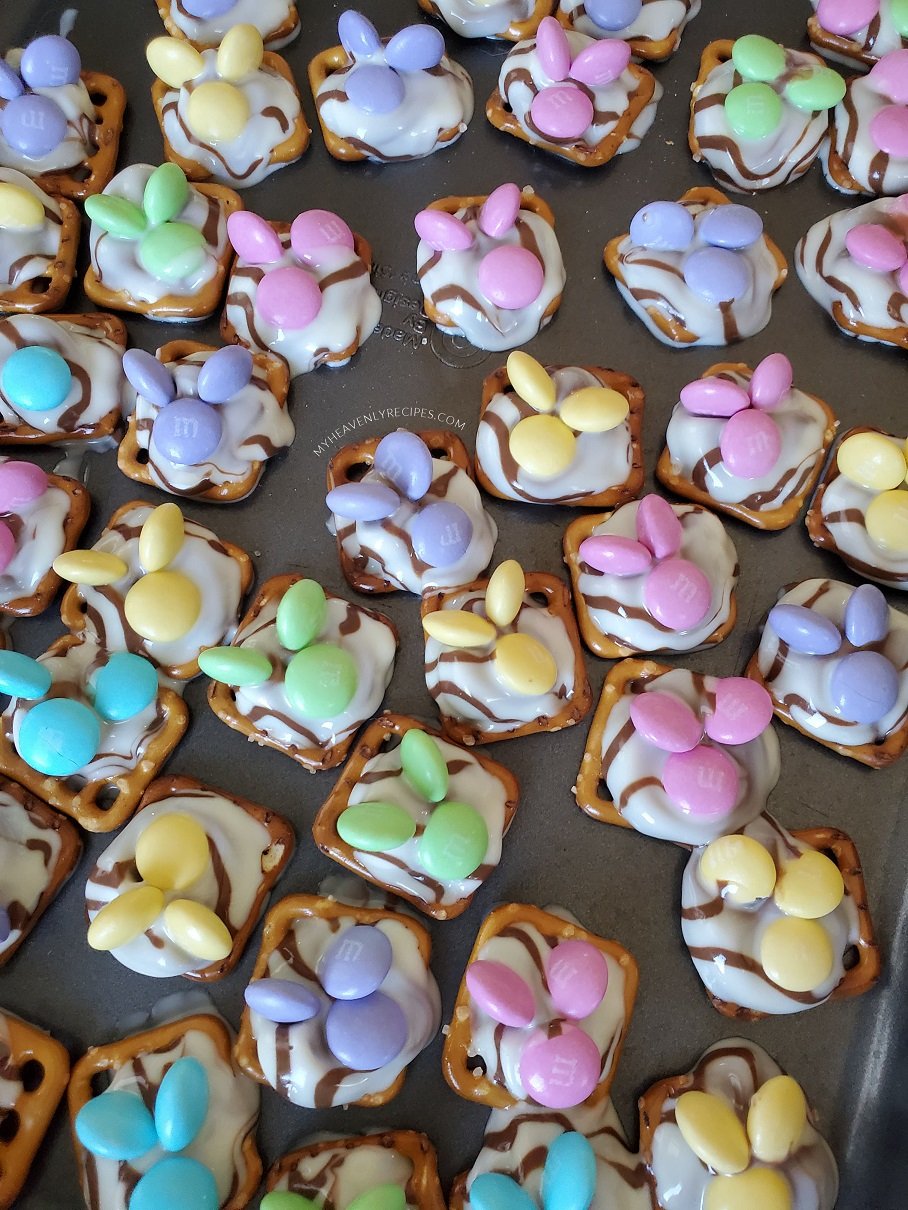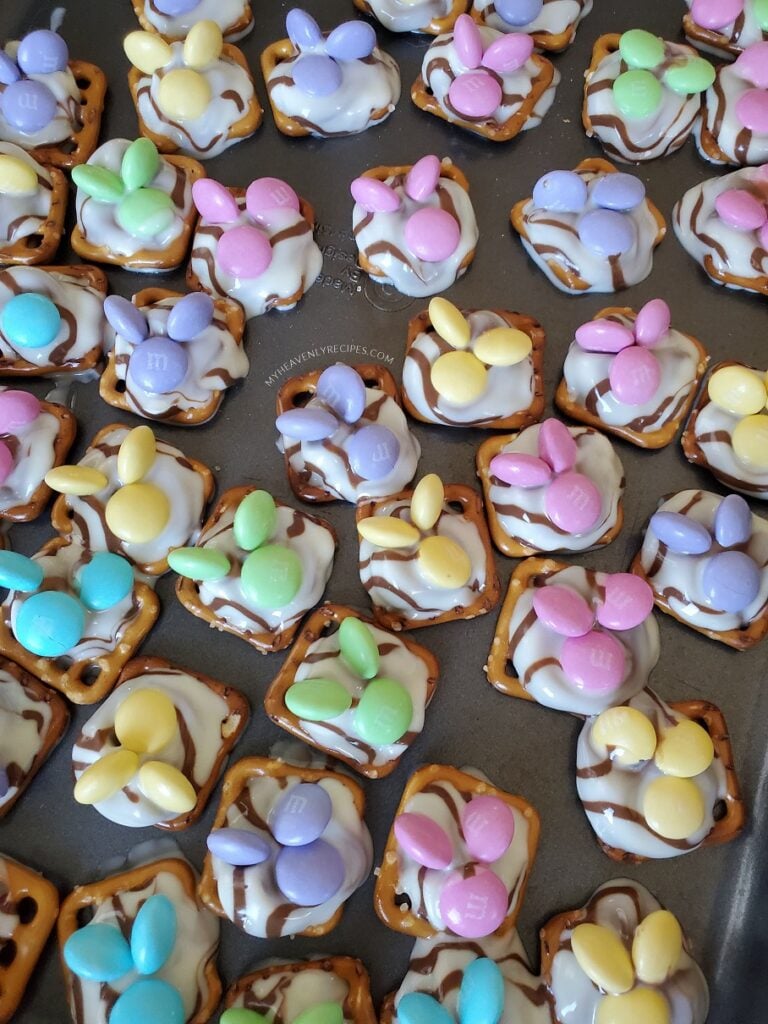 Make some adorable Easter inspired bunny treats using pretzels, hershey hugs, and m&ms!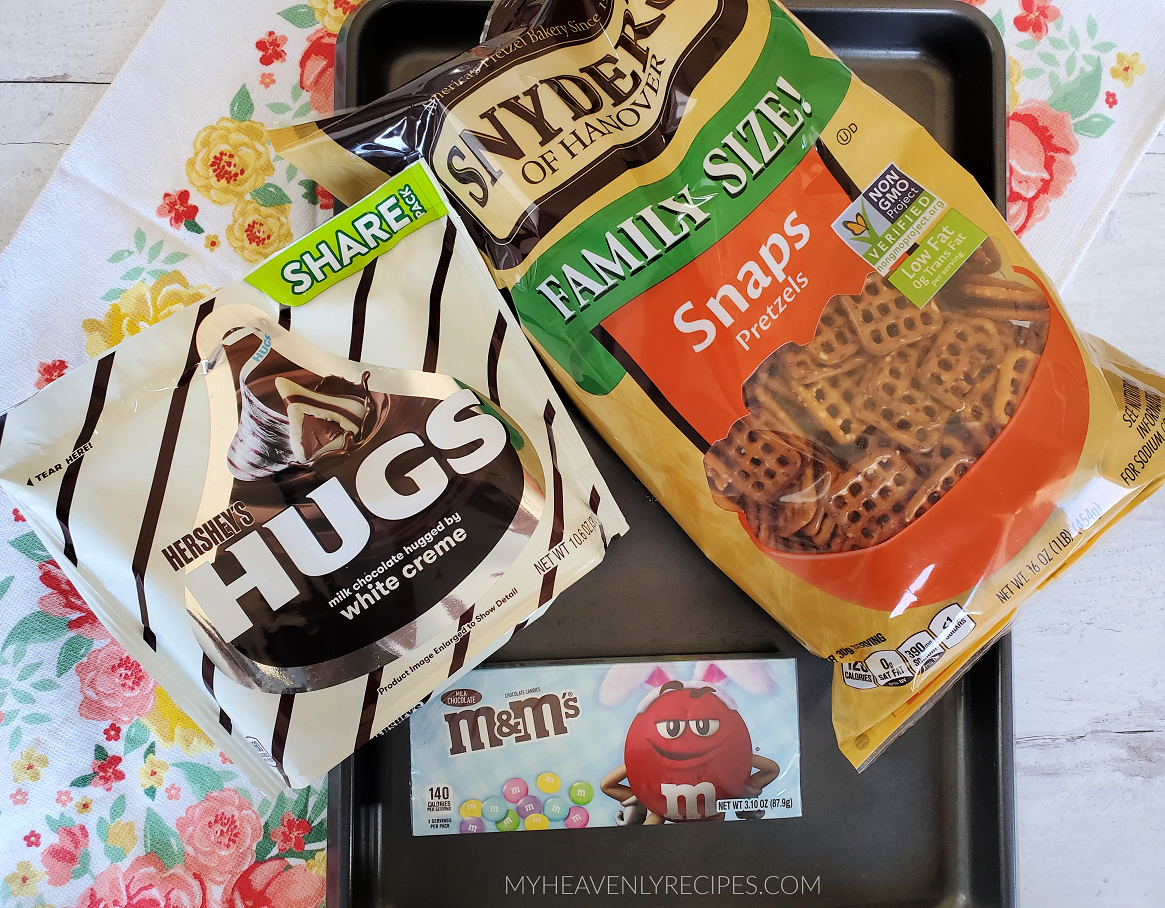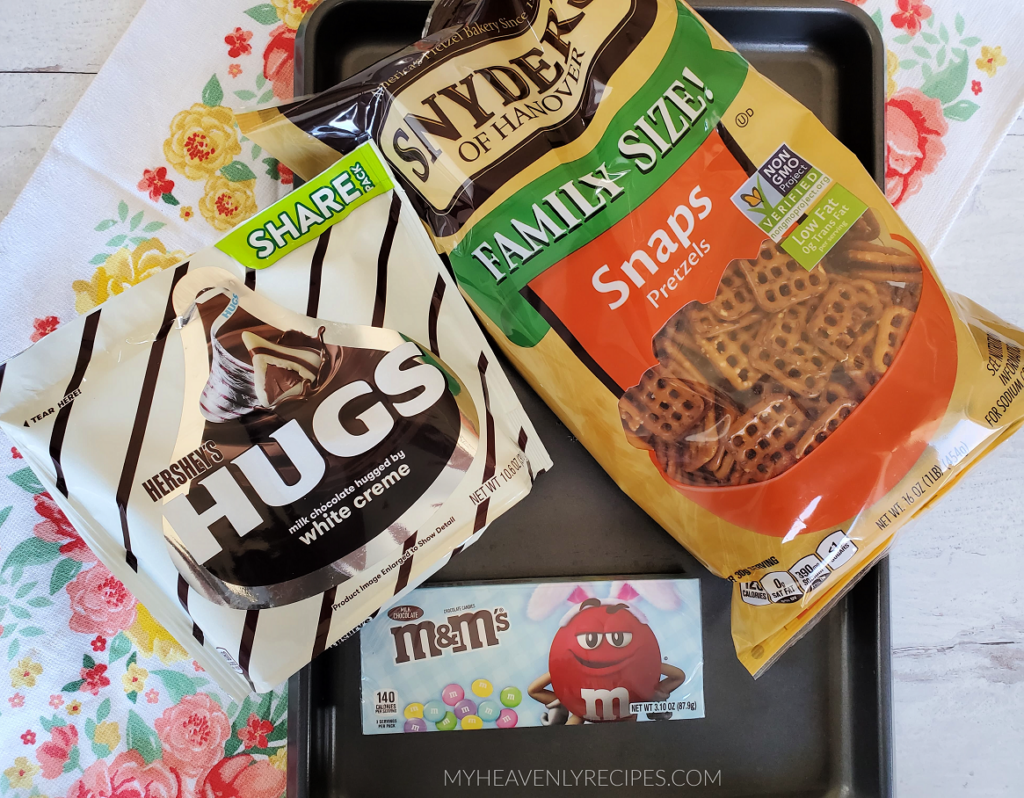 You can also just do 1 m&m per pretzel for spring time too!
Bunny Pretzel Treats
Ingredients
Pastel M&Ms

Snyders Snap Pretzels

Hershey Hugs

Parchment Paper
Instructions
Pre-heat oven to 200 degrees F.

Lay parchment paper on a cookie sheet. Spread out the pretzels evenly.

Unwrap all the hershey hugs and place them in the middle of the pretzels.

Bake for 3-4 minutes until slightly melted.

Press the M&Ms into the chocolate to make a face and 2 bunny ears. You can also cut the m&ms in half first to make them not tip over.

Put in fridge for 1-2 hours. Serve!