This post may contain affiliate links, read our
Disclosure Policy
for more information. As an Amazon Associate I earn from qualifying purchases, thank you!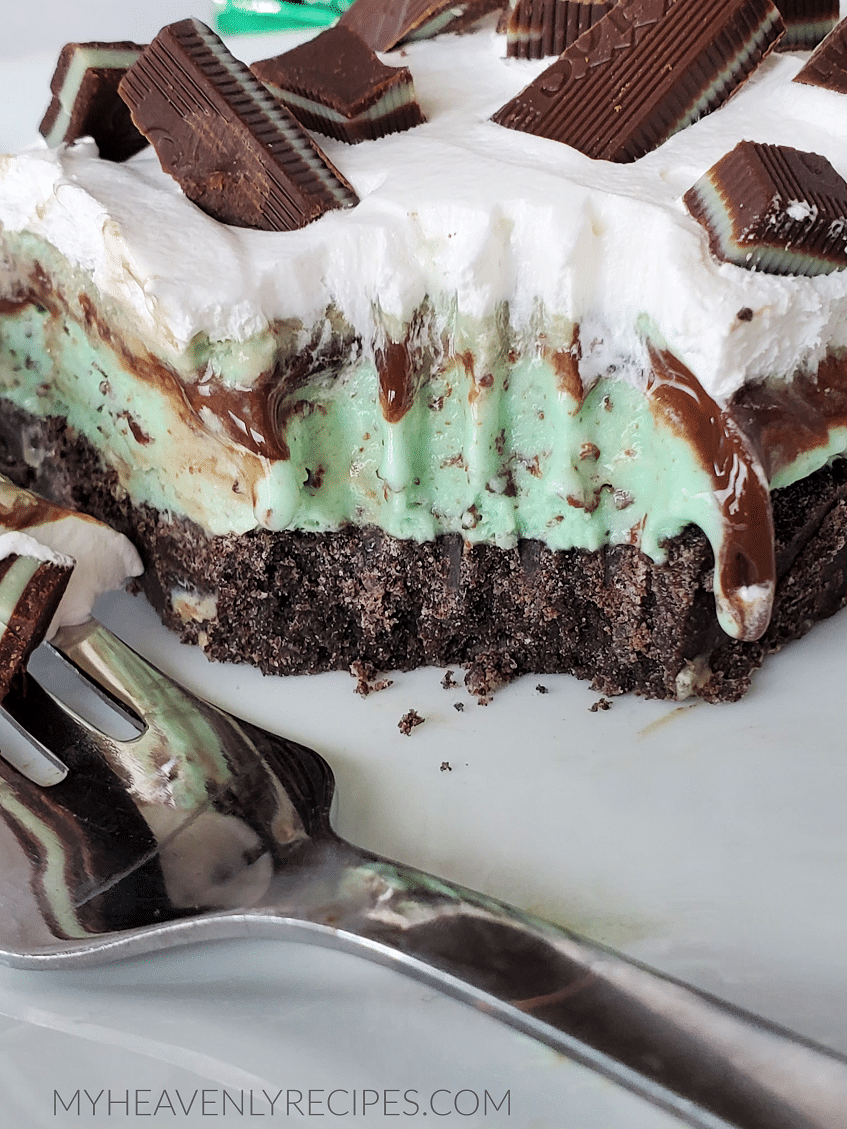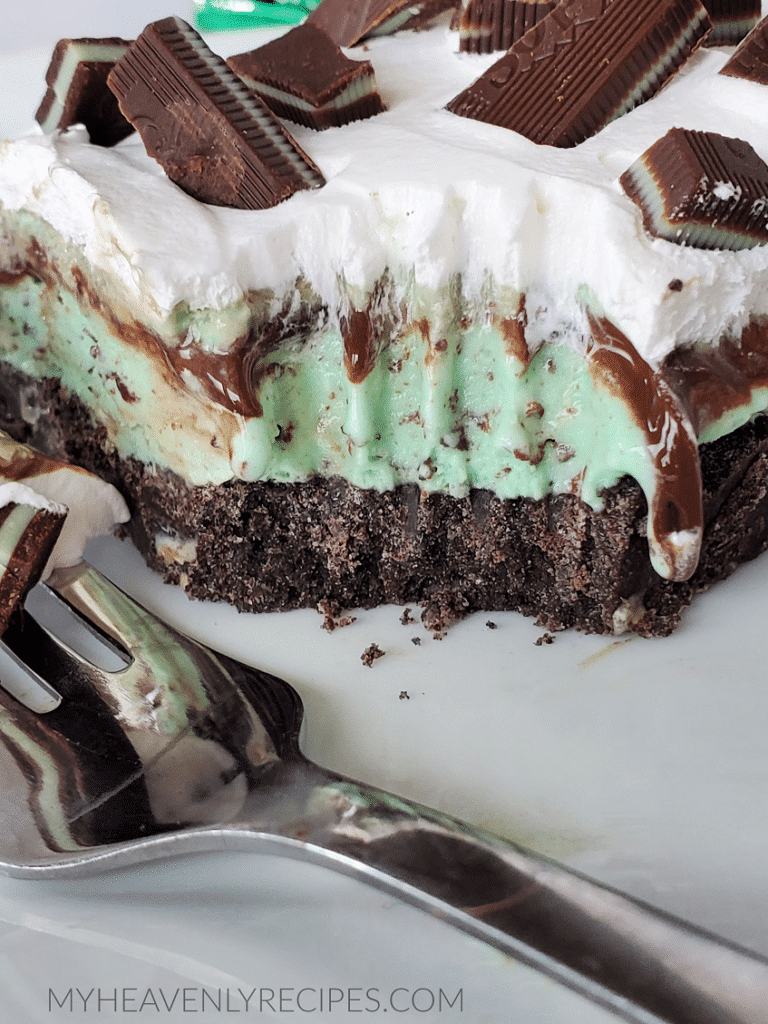 Today we created a frozen mint chip ice cream dessert! It was seriously amazing and we could not stop eating it.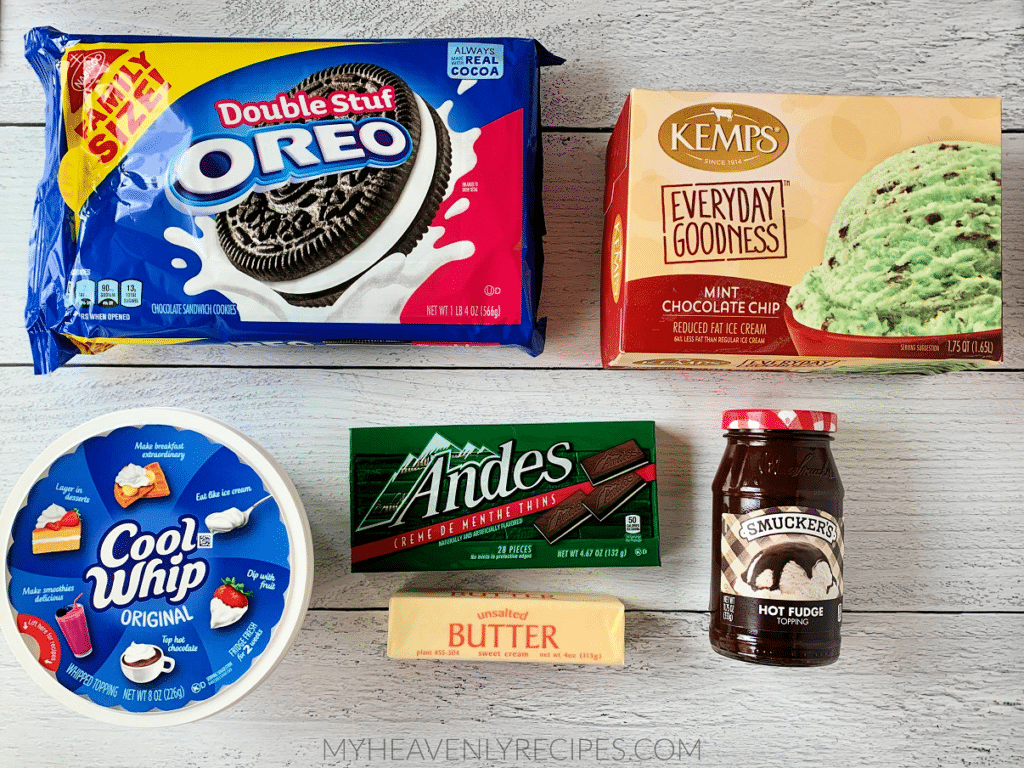 Just 6 ingredients you need from the store to make this cold dessert!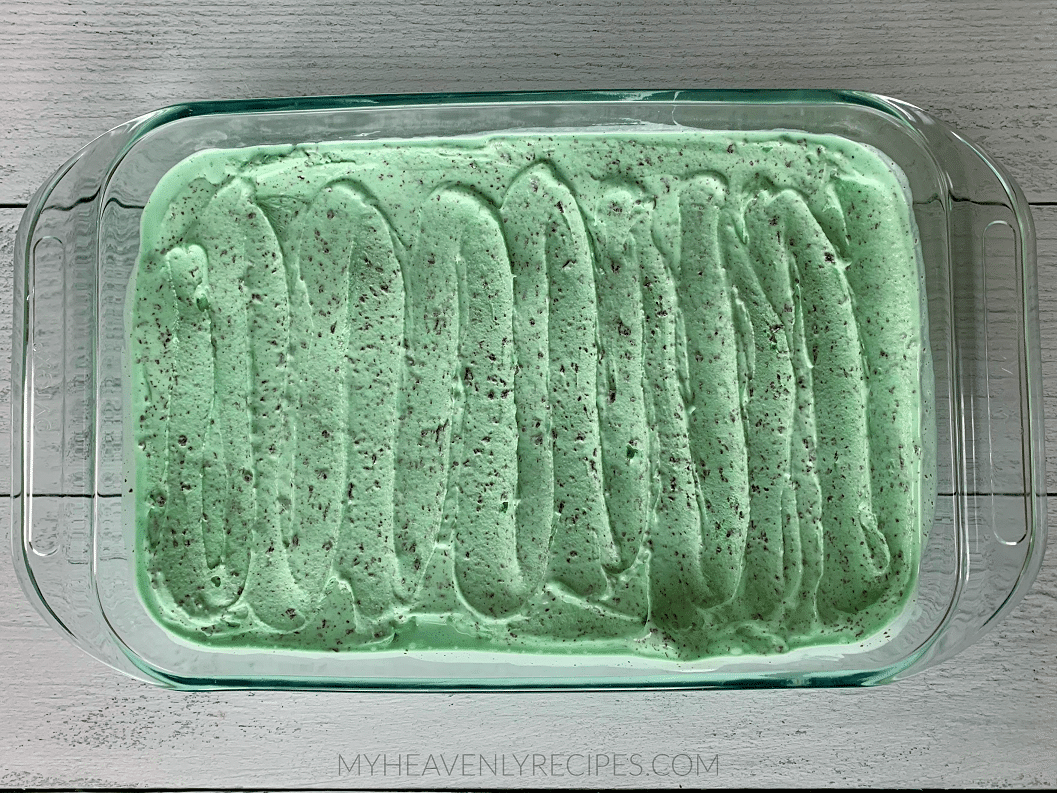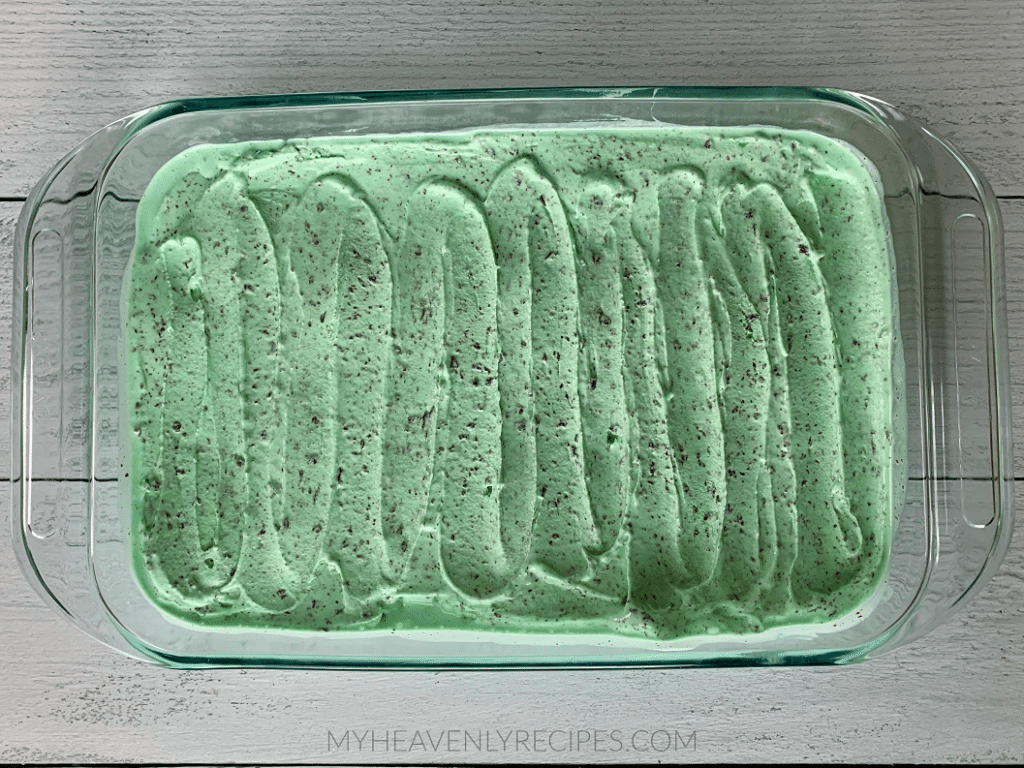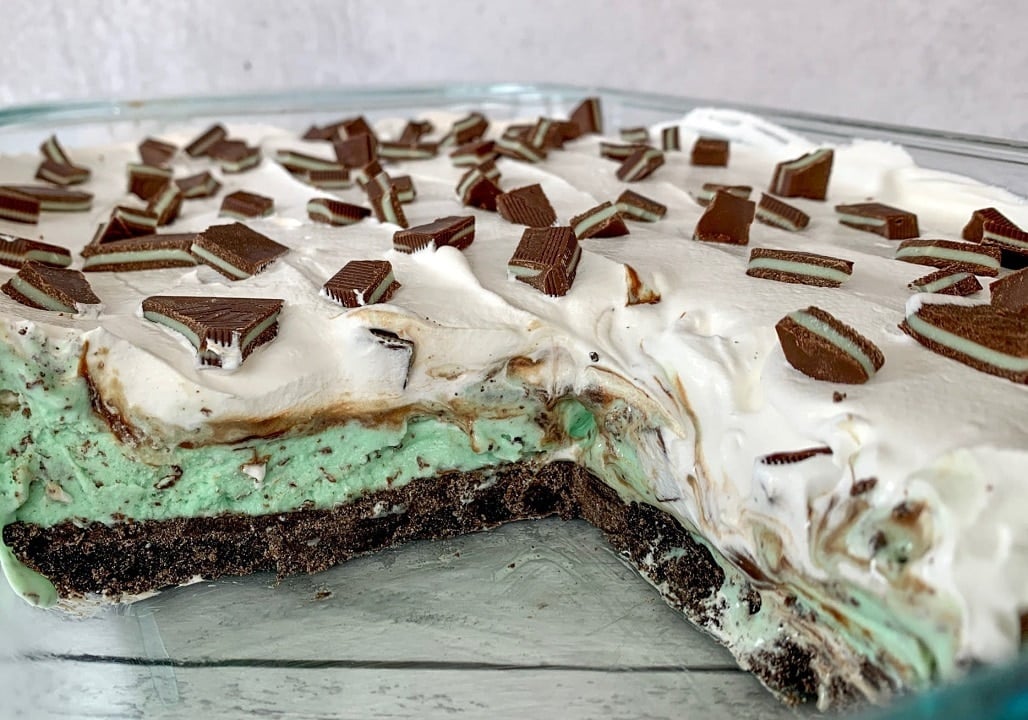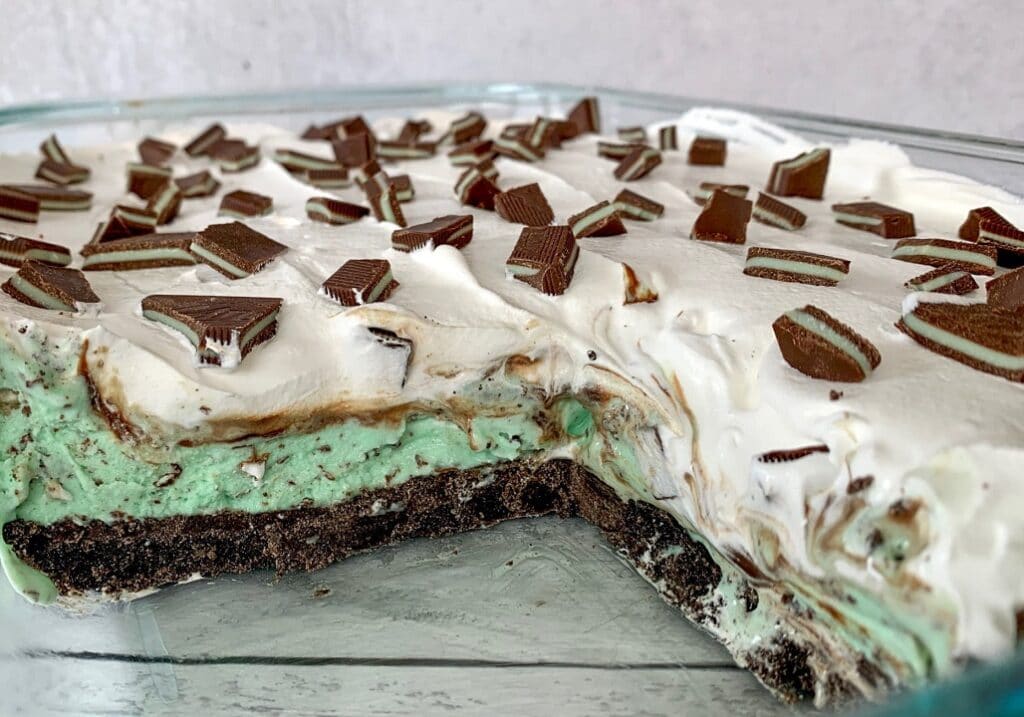 The thick crunch of the oreo crust and the minty flavors are just delicious.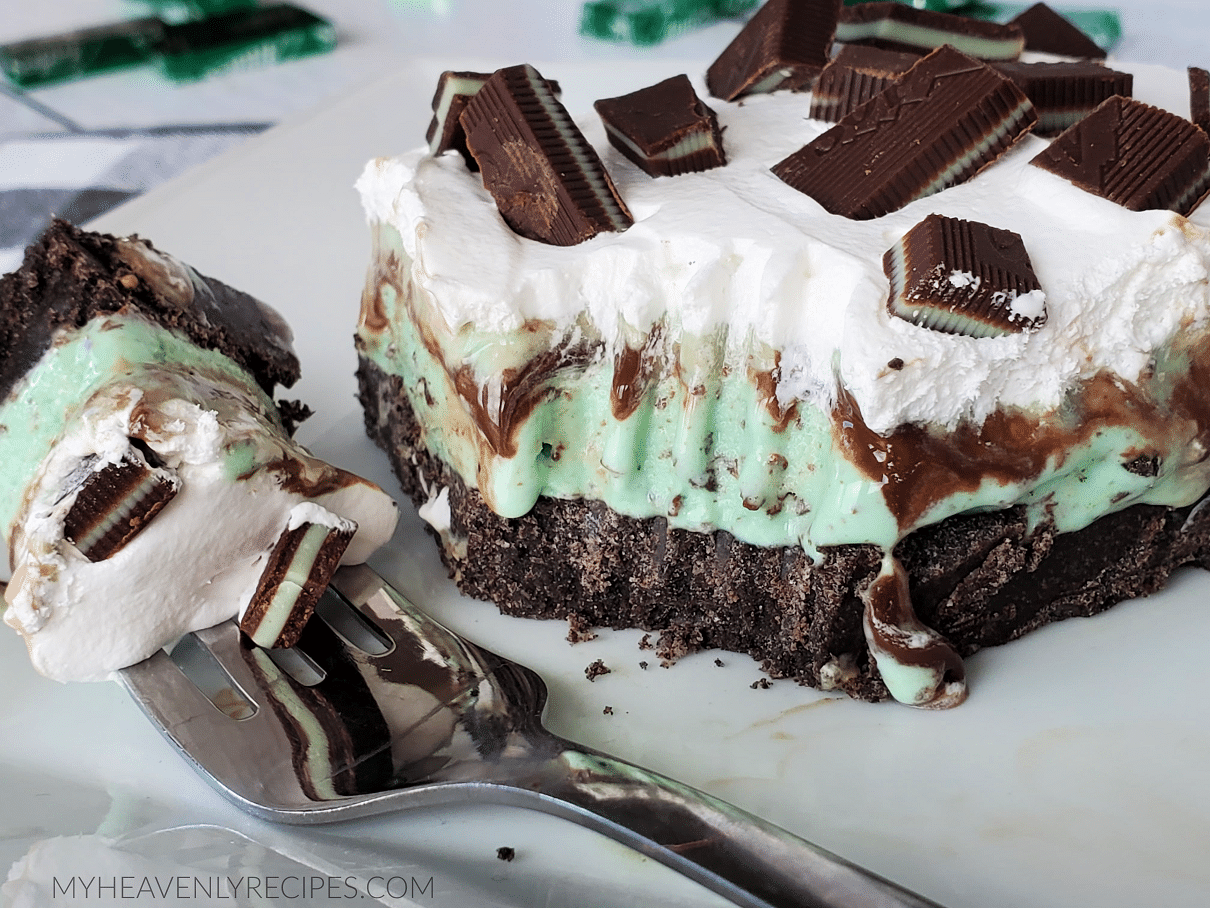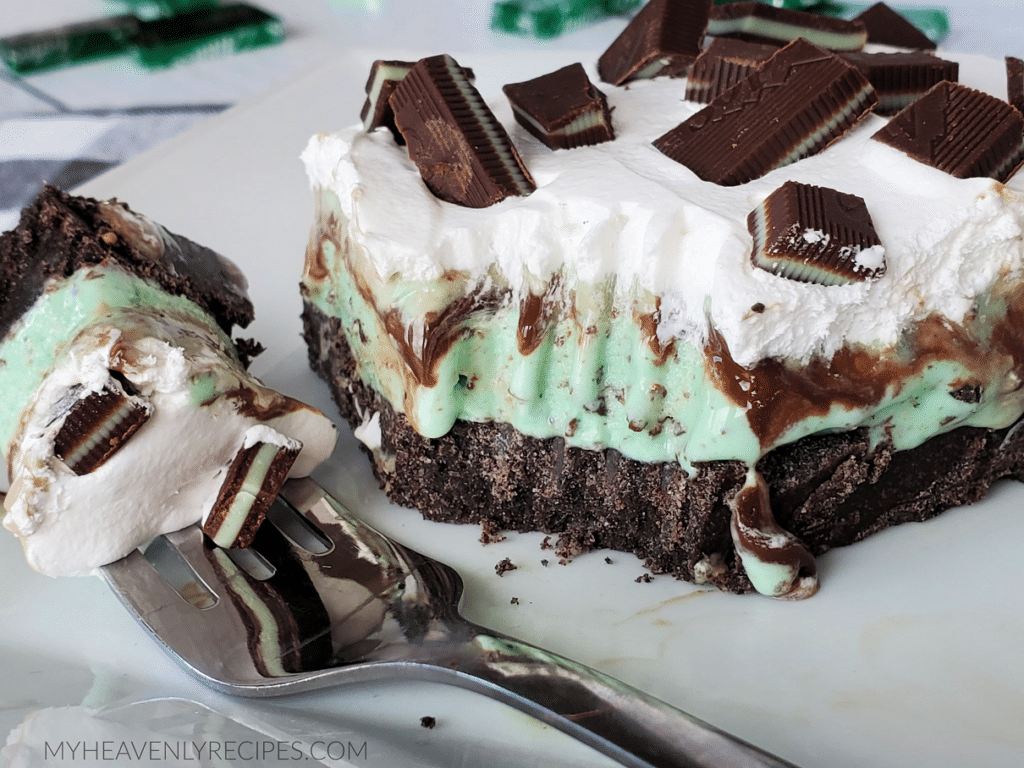 Just be warned, you can't stop eating it! Great dessert for holidays or St. Patrick's Day!
Mint Chip Frozen Dessert
Ingredients
1 Family size pack of Double Stuf Oreos

½ cup Unsalted Butter

1.75 quarts of Kemp's Mint Chocolate Chip Ice Cream

1 Jar of Smuckers Hot Fudge Topping

8 oz tub of Cool Whip

1 pack of Andes Creme De Menthe Thins
Instructions
Take the ice cream out of the freezer and let it sit and thaw.

While the ice cream is thawing put the entire pack of Oreos in a food processor and blend until it is in fine pieces.

Melt the butter and mix with the Oreos until combined.

Press the Oreo mixture into a 13×9 baking dish. Then put it in the fridge for 5 minutes to set.

Take the dish out of the fridge and spread the ice cream on top of the Oreo crust.

Put the hot fudge topping in the microwave for 20 seconds. Then, spread the hot fudge topping on top of the ice cream. It will combine with the ice cream and melt a little but it is okay!

Put the baking dish in to the freezer for 2 hours.

Take the baking dish out and top it with the Cool Whip. Break up the Andes in to small pieces with your fingers and put them on top of the Cool Whip.

Serve right away or put it back into the freezer until you are ready to serve!