How to Make Chocolate Ice Cream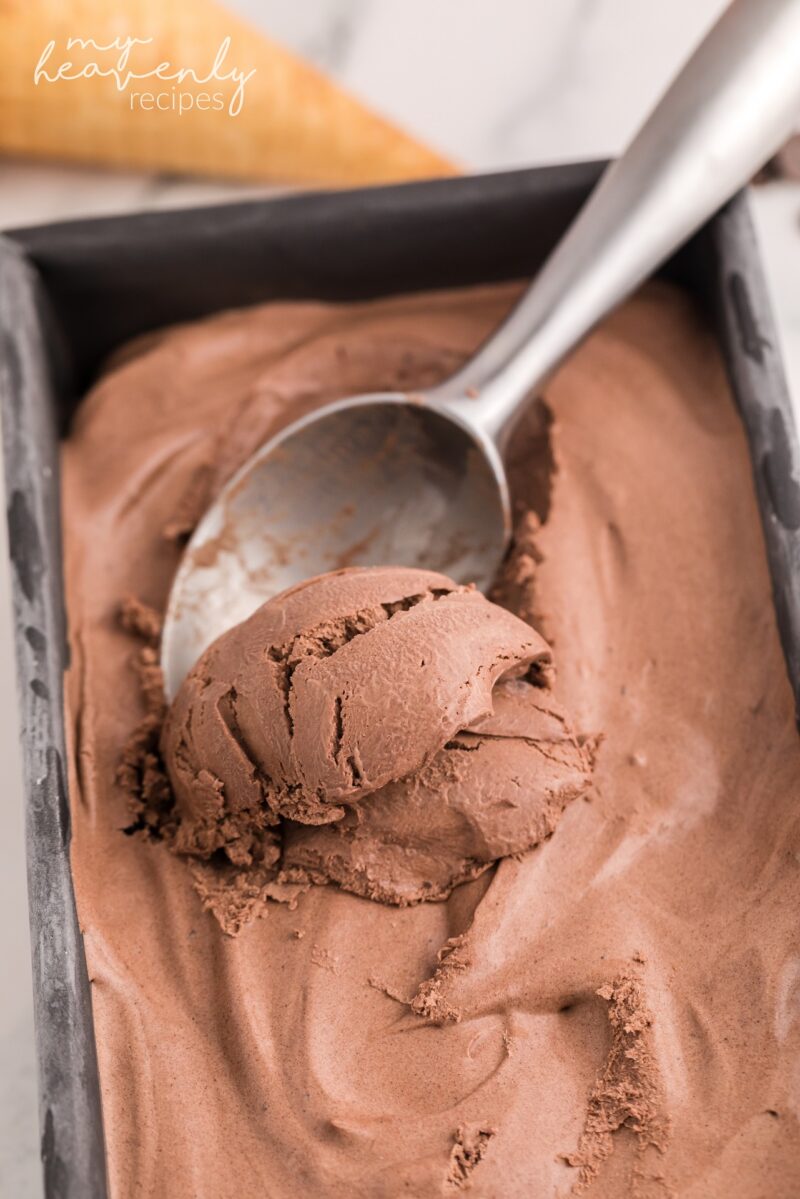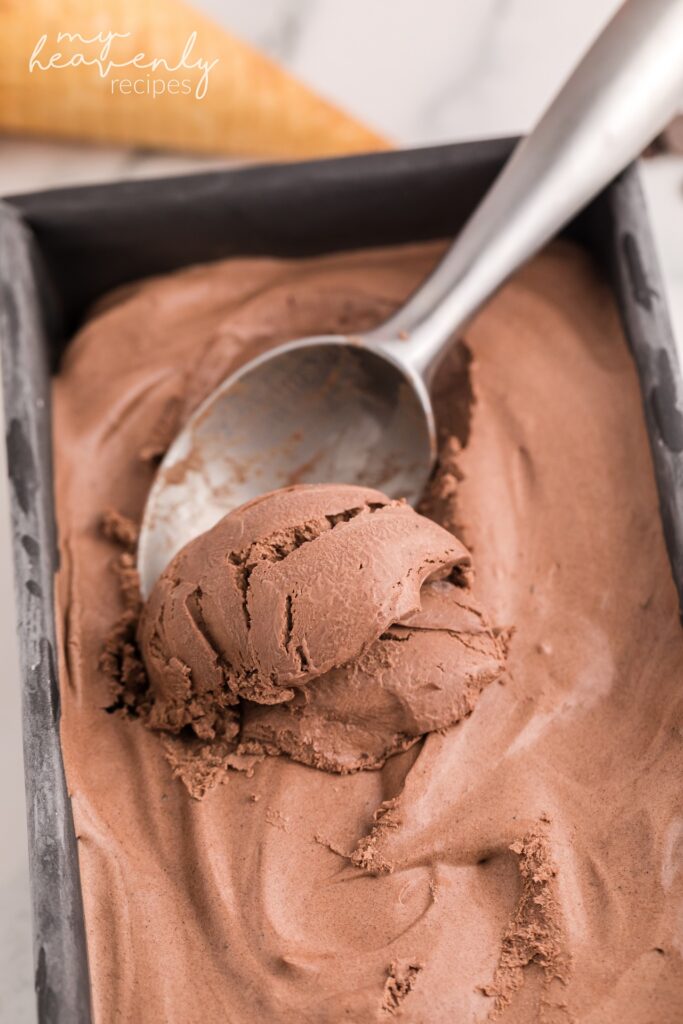 This no churn chocolate ice cream takes so little time and effort to make for something that tastes so delicious. Making this ice cream is as simple as beating the ingredients in a stand mixer until soft peaks just begin to form, then freezing.
This ice cream is deliciously creamy with the most amazing flavor.  My family think it tastes better than store-bought, it's that good! Make sure to also try our apple pie ice cream and banana ice cream, too!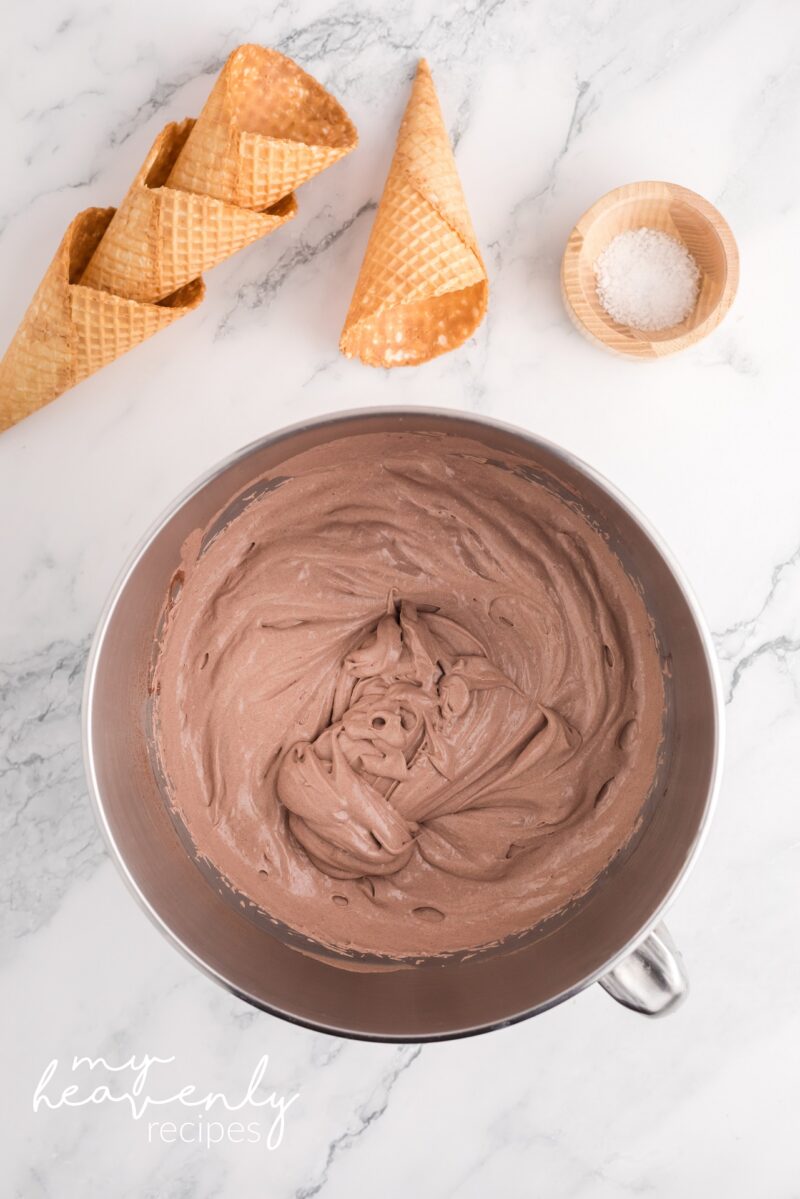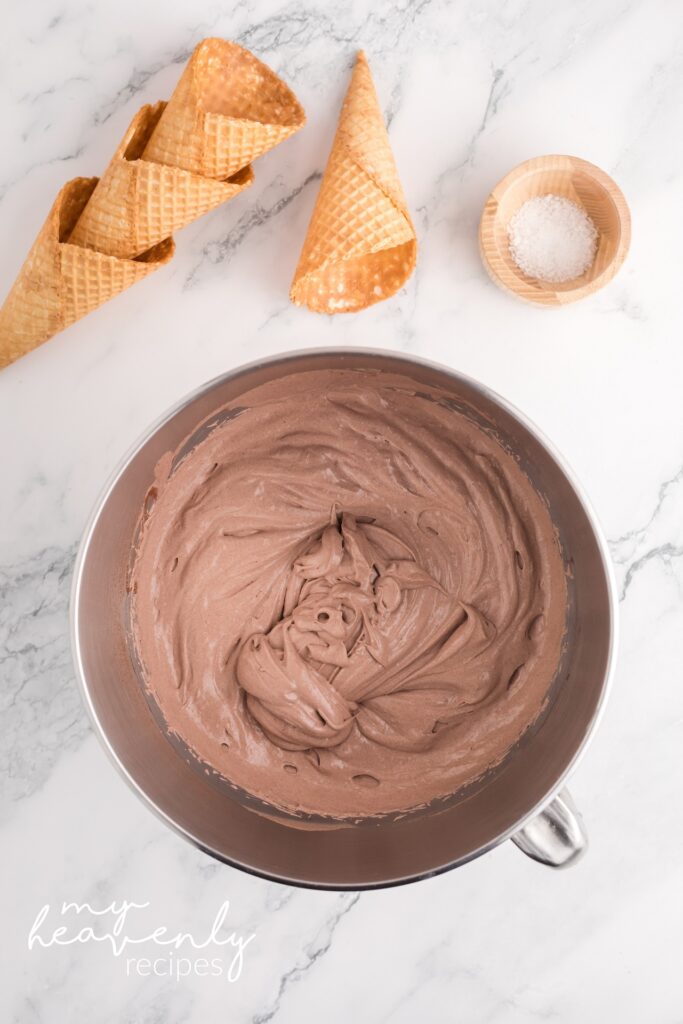 FAQ Questions
What will I need to complete this recipe?
You will need the following ingredients:
Condensed milk – Use a 17oz. tin of sweetened condensed milk. It's important to use a whole fat condensed milk to give the ice cream the correct texture and mouth-feel.
Heavy cream – It's important to use a whole fat heavy cream in this recipe.
Cocoa powder – Use a good quality unsweetened cocoa powder. The better the quality of cocoa powder, the better this ice cream will taste.
Vanilla extract – The vanilla extract can be substituted with vanilla essence.
Salt – The salt is optional, but really makes the flavors in this ice cream pop.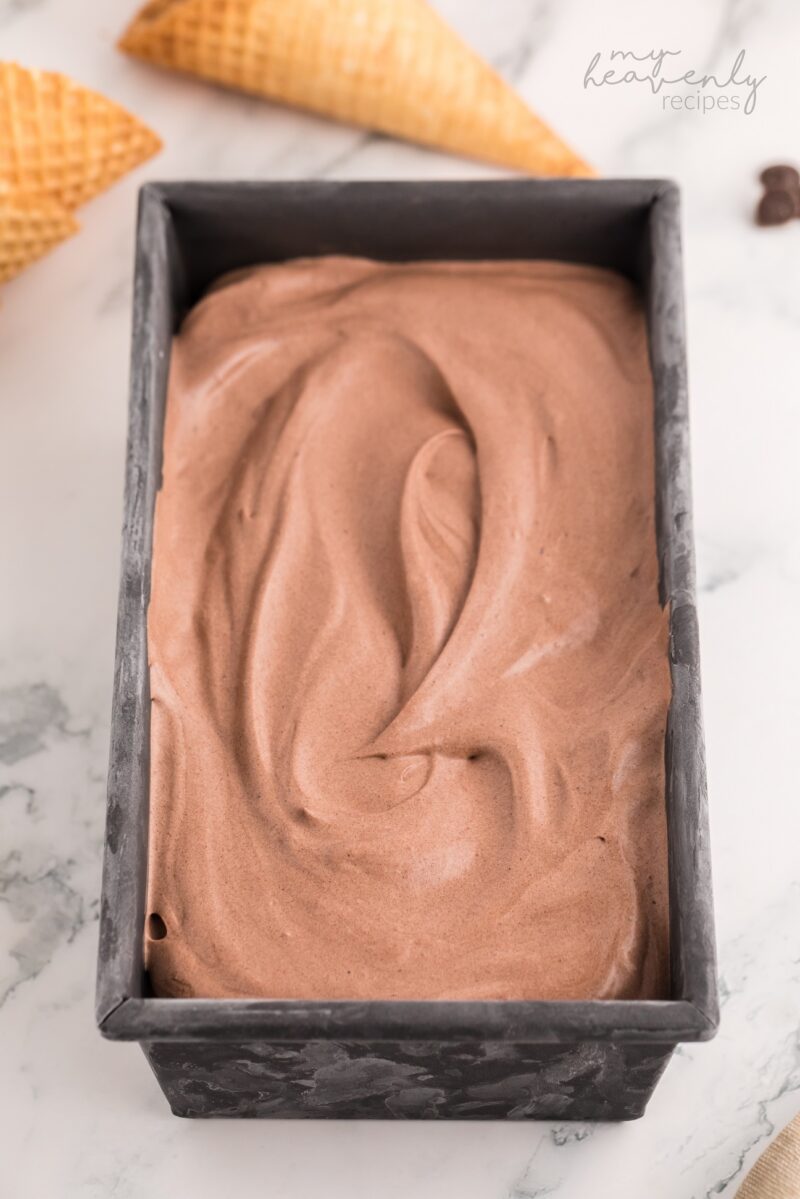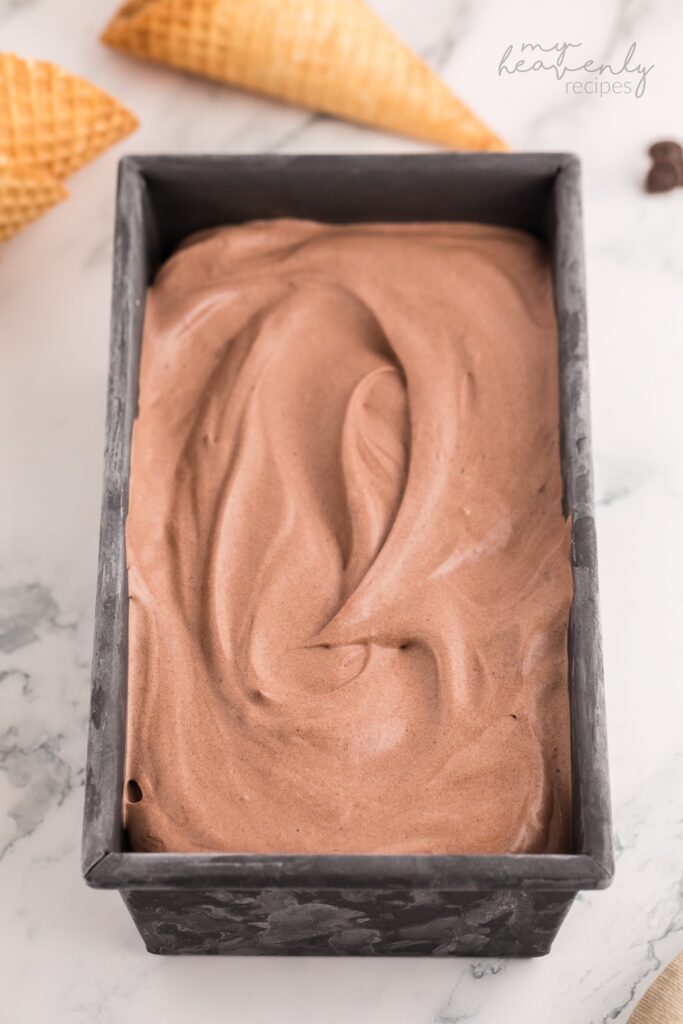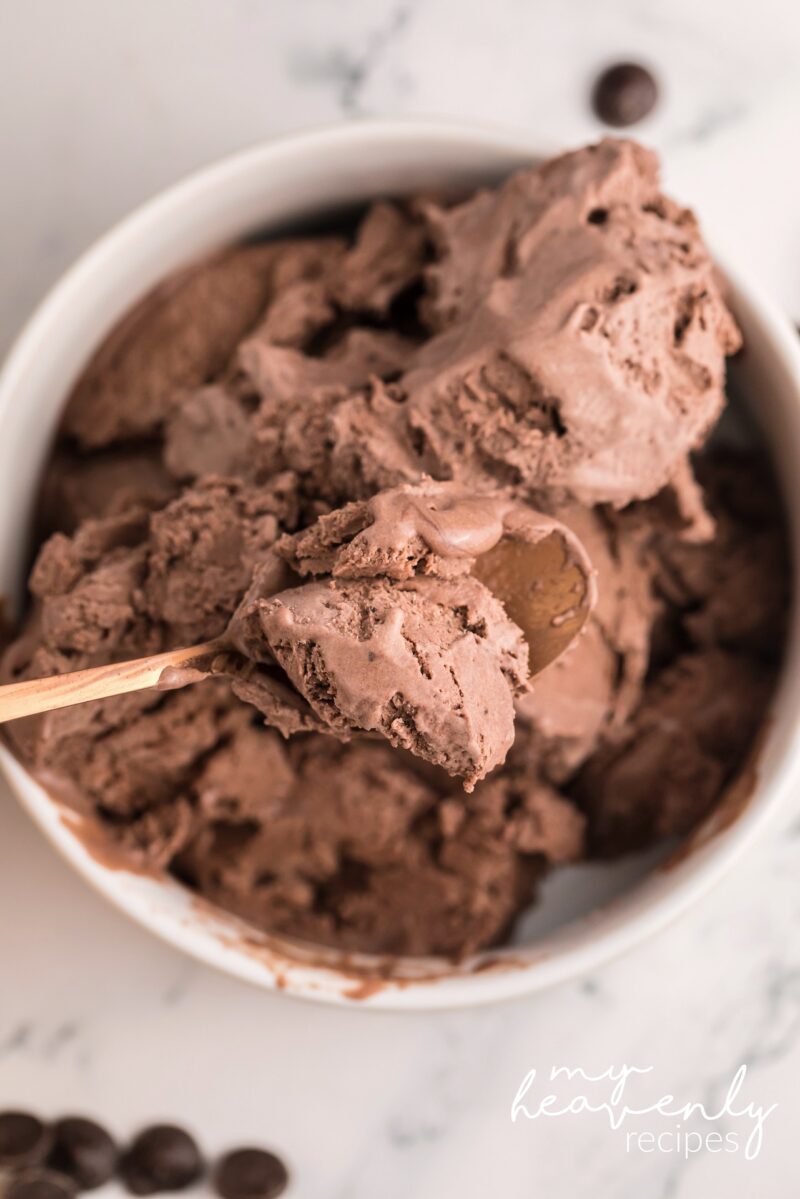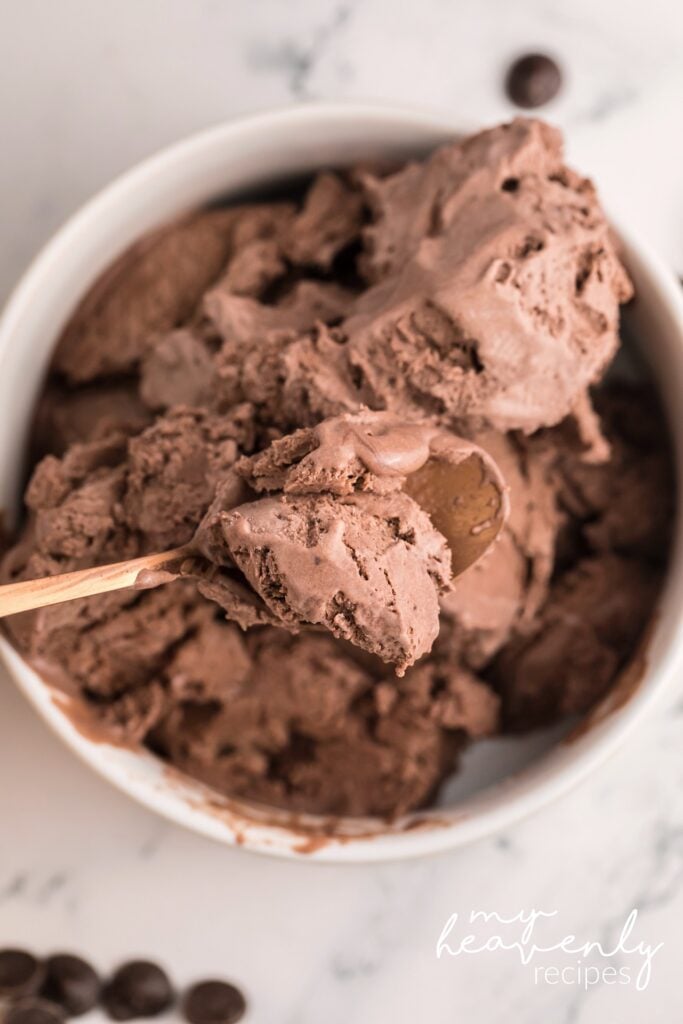 You will need the following supplies:
8 ½ inch x 4 ½ inch baking tin.
Stand mixer with wire whisk attachment, or large mixing bowl with handheld electric beaters.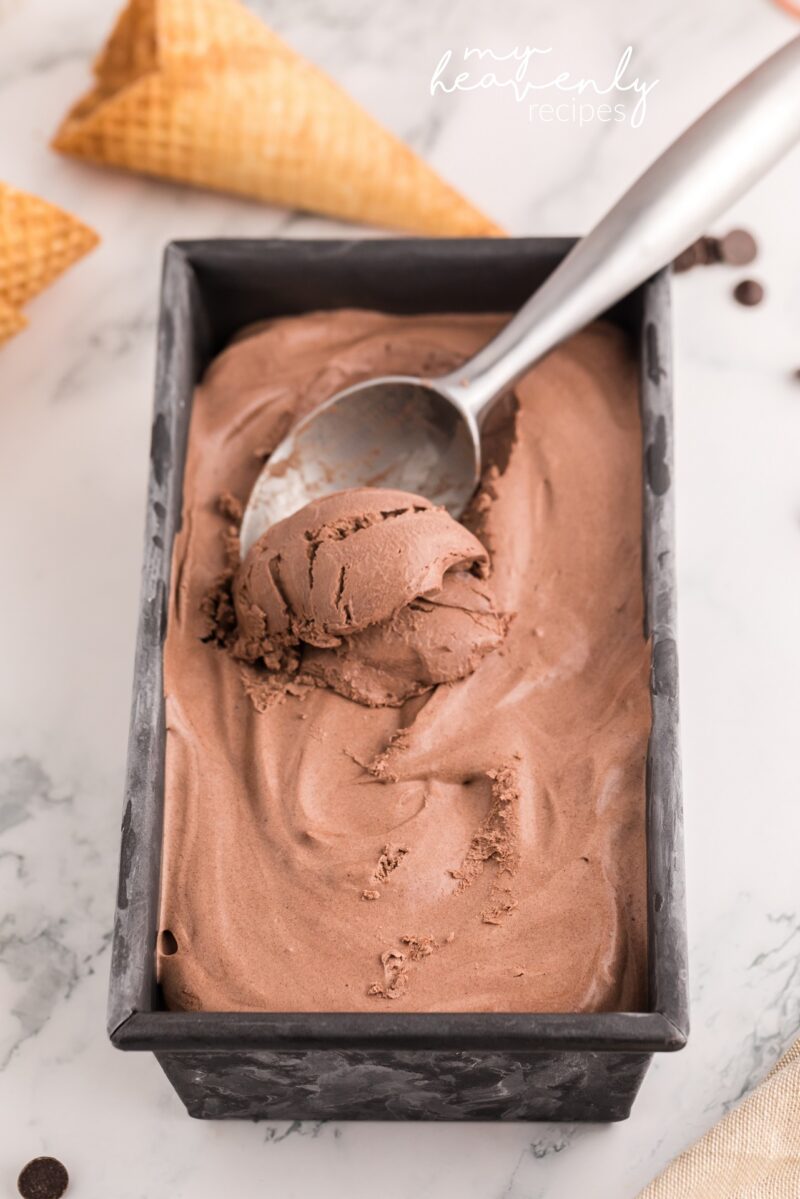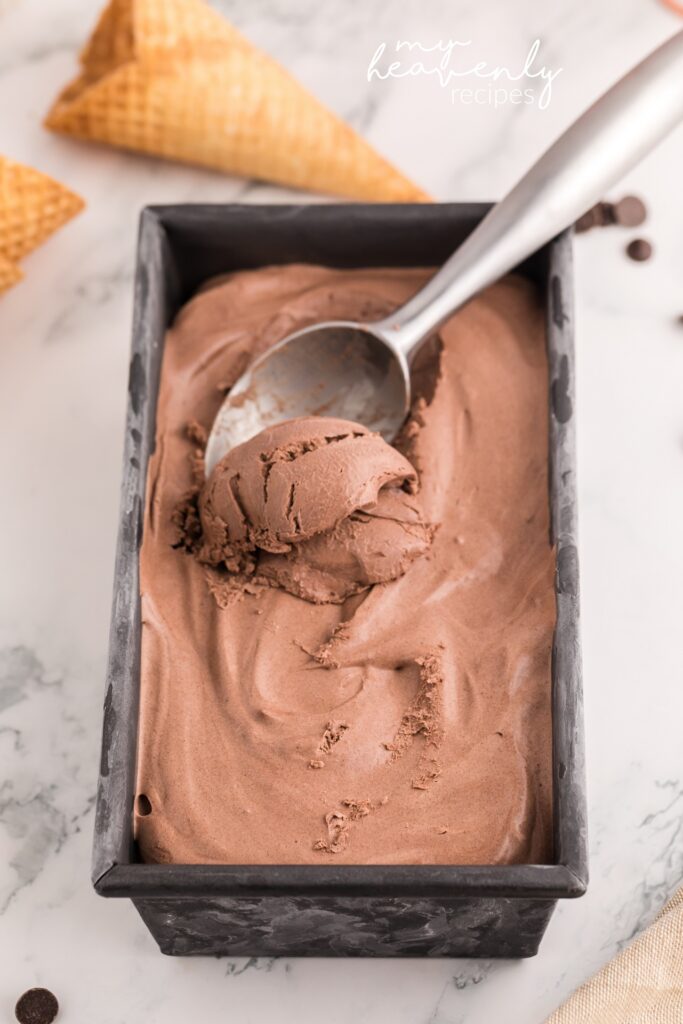 2. Storage
Store this ice cream in an airtight container in the freezer for up to 3 months. Keep frozen until served.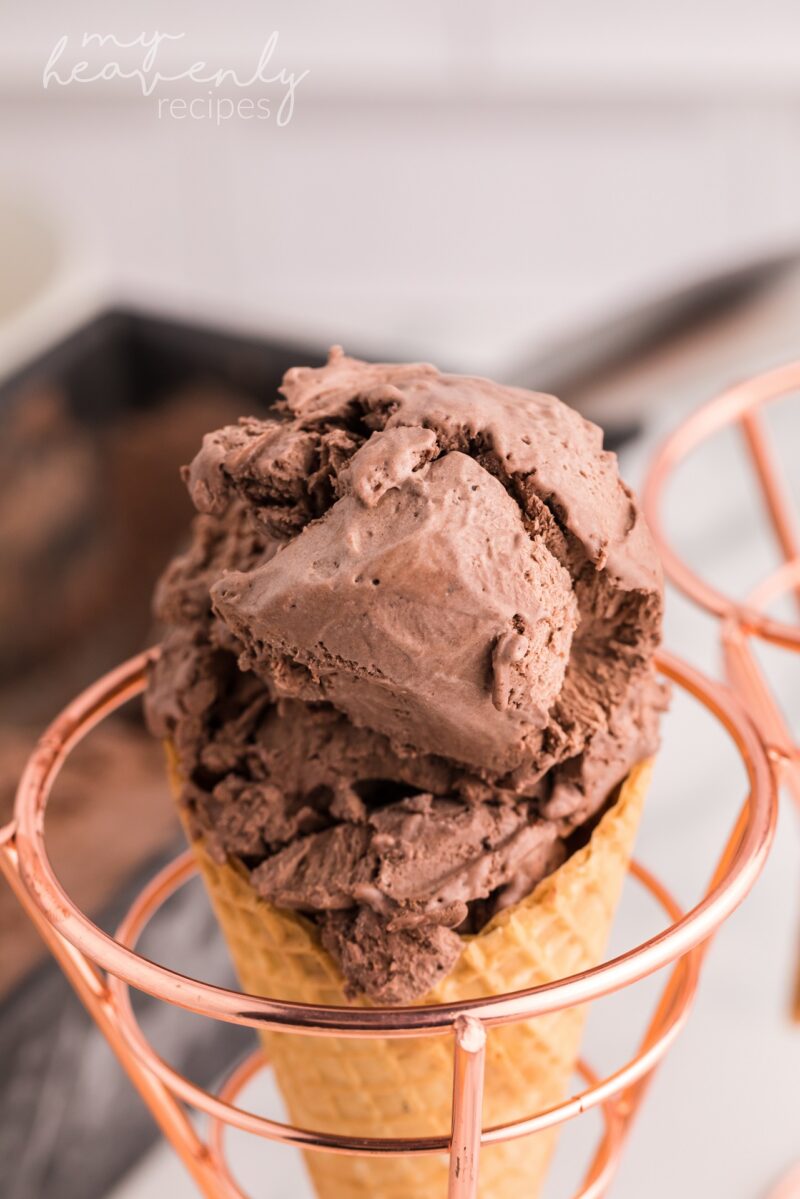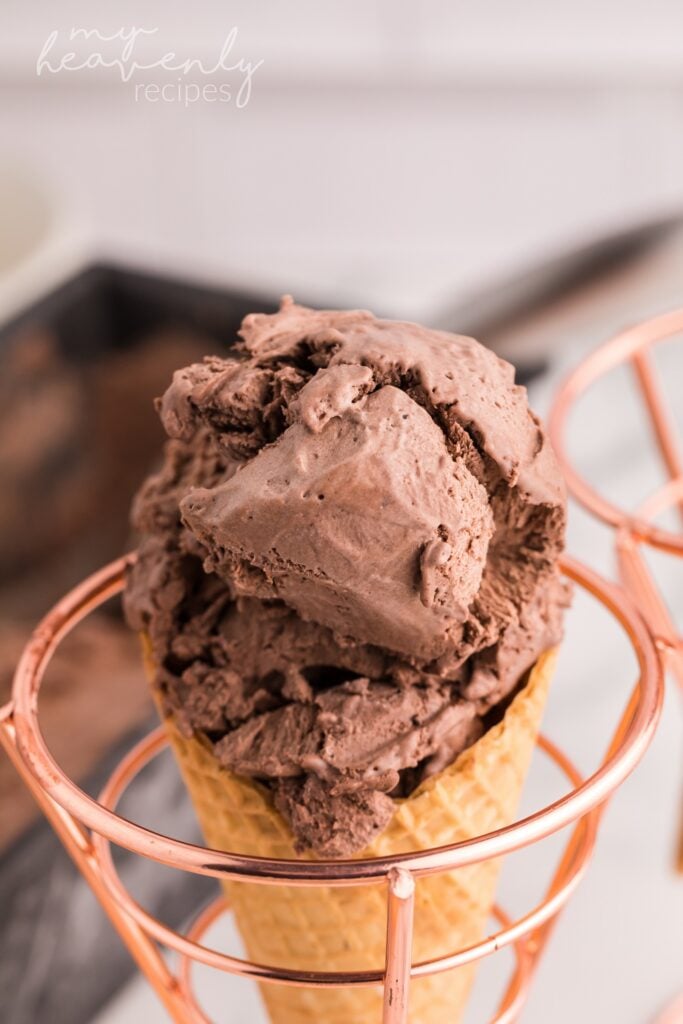 Enjoy your homemade chocolatey ice cream!
Chocolate Ice Cream
An easy no-churn ice cream recipe!
Ingredients
17

oz.

sweetened condensed milk

2 ½

cups

heavy cream

½

cup

cocoa powder

1

teaspoon

vanilla extract

¼

teaspoons

salt
Instructions
Add the sweetened condensed milk, heavy cream, cocoa powder vanilla extract and salt to the bowl of a stand mixer. Using the wire whisk attachment, beat on a low speed until combined. Slowly increase to a medium-high speed, and beat until soft peaks just begin to form, scraping the sides of the bowl as necessary.

Pour the ice cream mixture into an 8 ½ x 4 ½ inch loaf tin. Freeze for a minimum of 4 hours, or until frozen through.
Notes
A large mixing bowl and hand held electric beaters can be used in place of a stand mixer.
Beating the mixture until soft peaks just begin to form is the key to getting the perfect frozen texture.
Chocolate chips or chocolate chunks could be folded through the mixture just before freezing.