How to Make Cherry Turnovers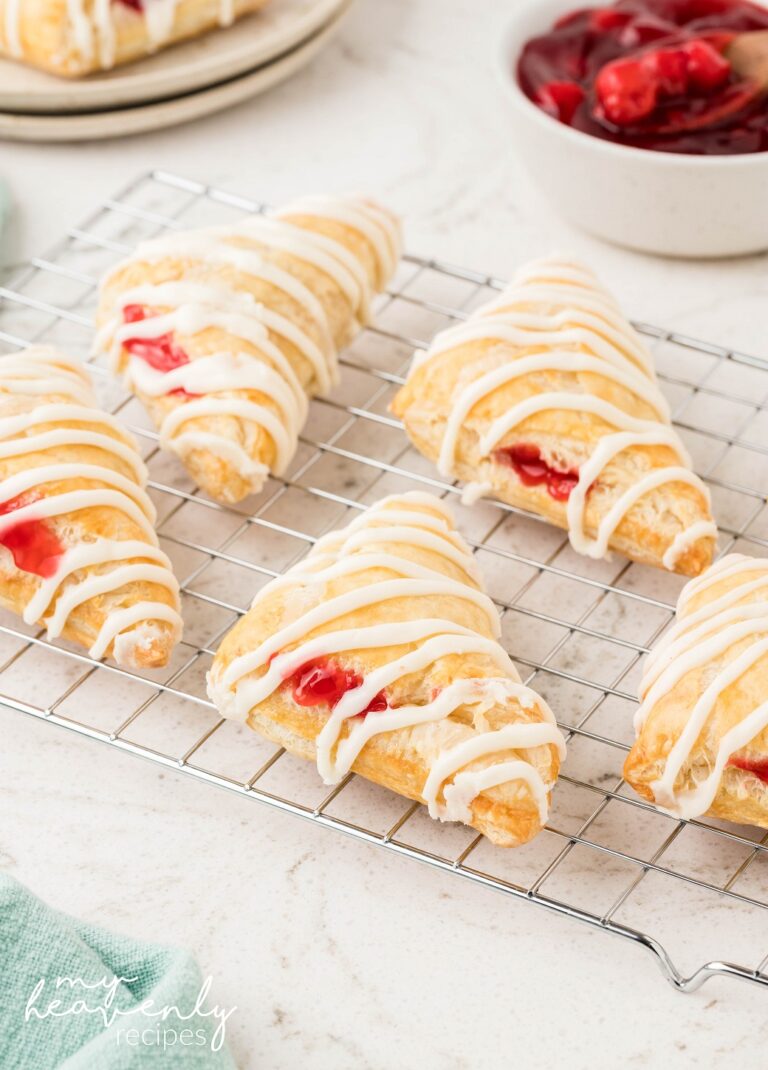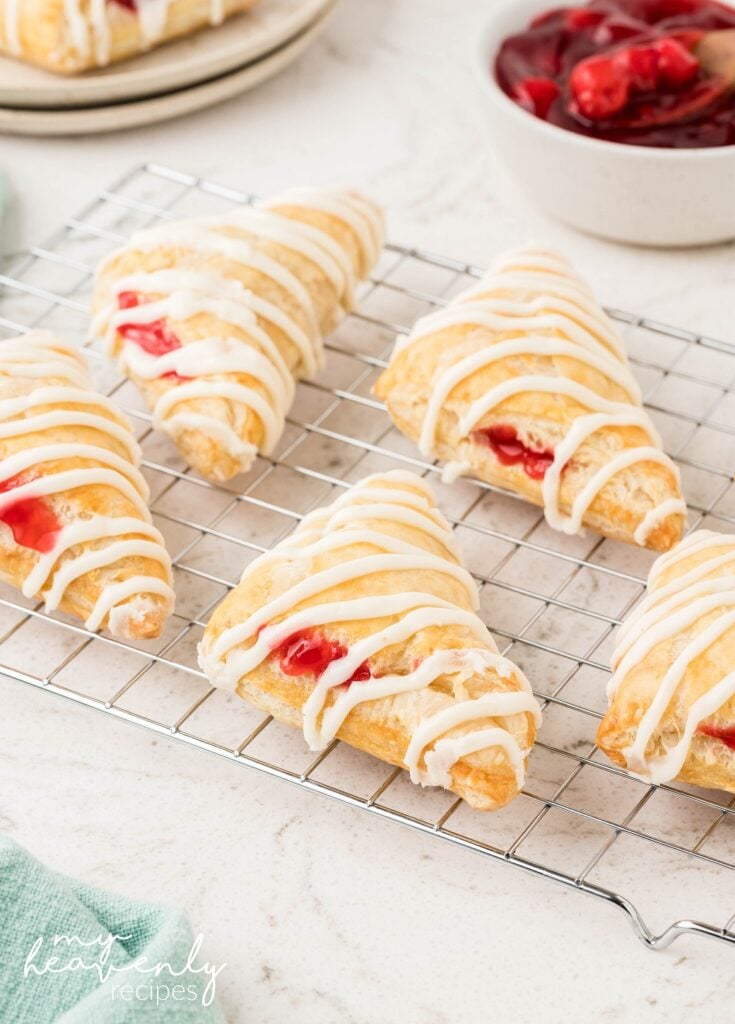 Make some delicious cherry turnovers! They are so delicious!
What will I need to complete this recipe?

You will need the following ingredients:

Egg: We chose to use egg wash to help seal the turnover edges together, add shine and enhance the golden color of these delicious cherry turnovers.
Purified water: Clean water helps to dilute the egg.
Frozen puff pastry: Store-bought puff pastry comes with (2 sheets in each box. Keep it frozen until it is time to make your turnovers. Allow 20 – 30 minutes to thaw.
Cherry pie filling: We used (1) 21-ounce container of cherry pie filling from the supermarket's baking aisle for this recipe. You can use your favorite pie filling if you prefer.
Powdered sugar, heavy whipping cream, and pure vanilla extract: Powdered sugar cream and vanilla create the yummy icing on the top of the turnover.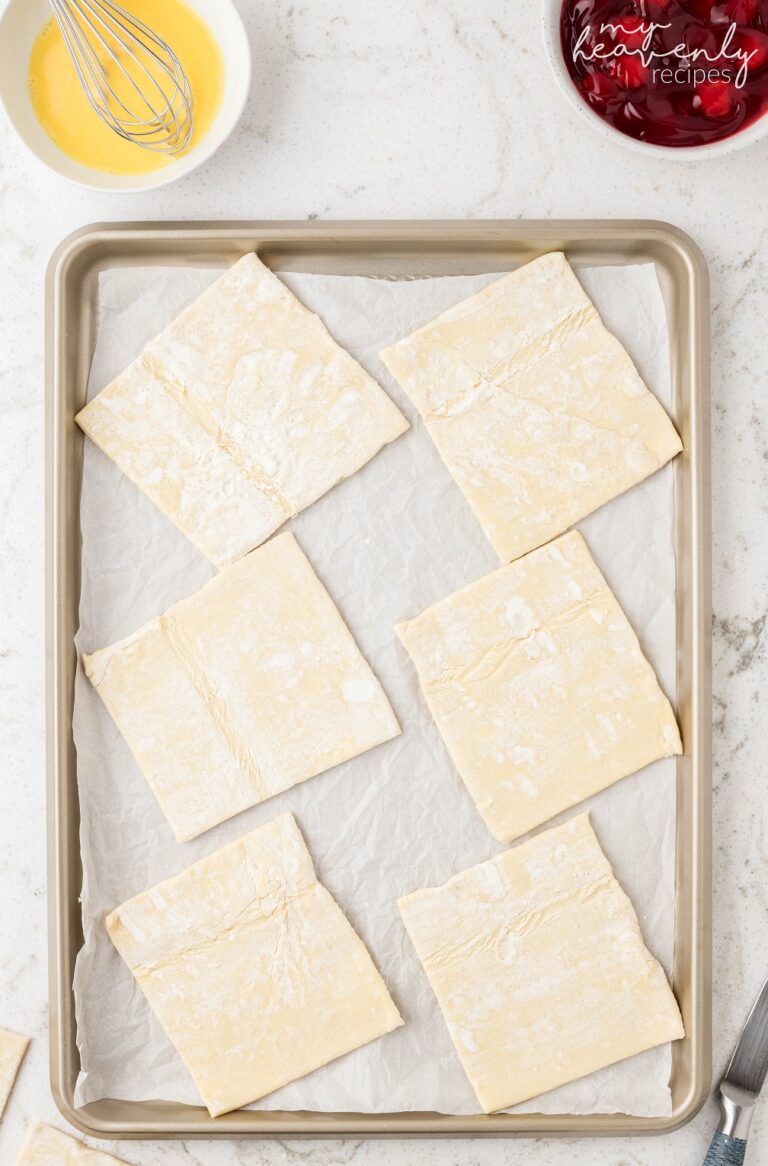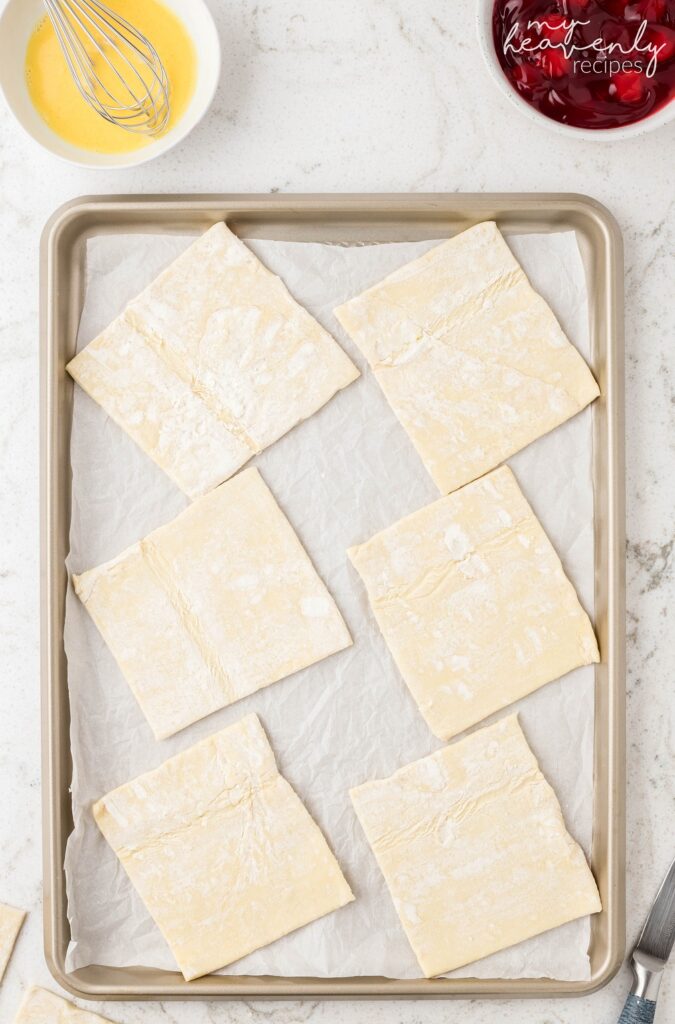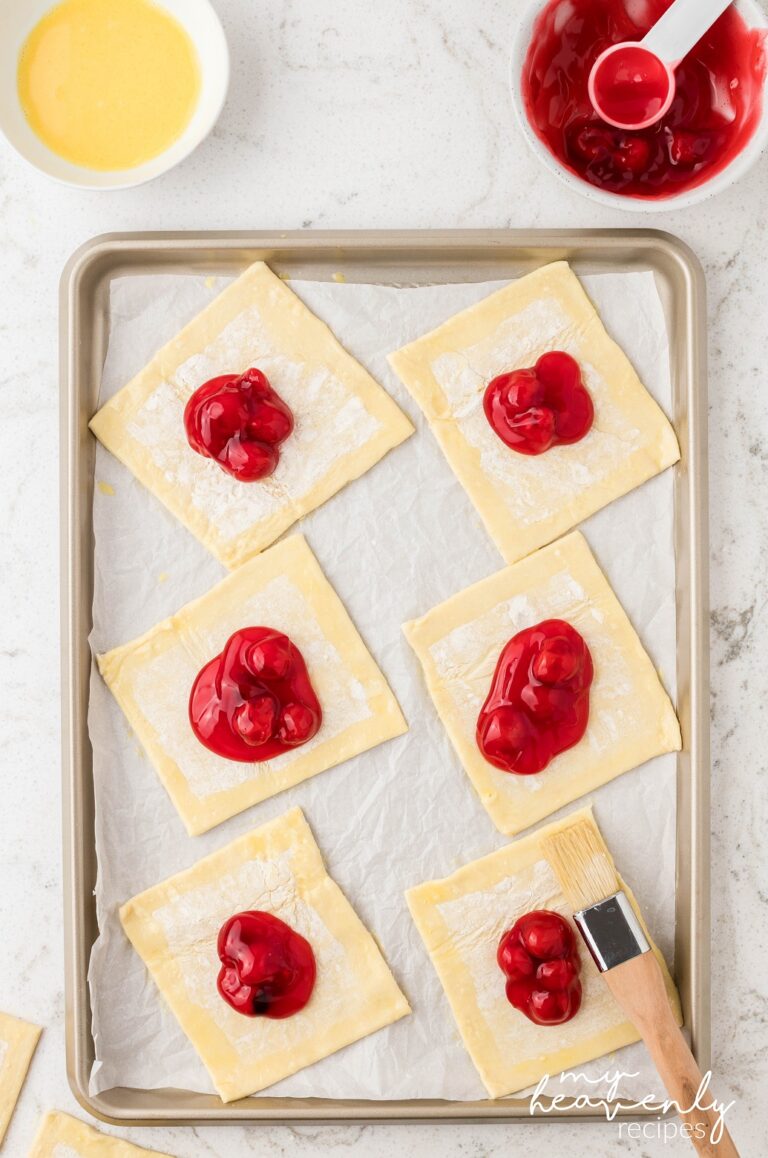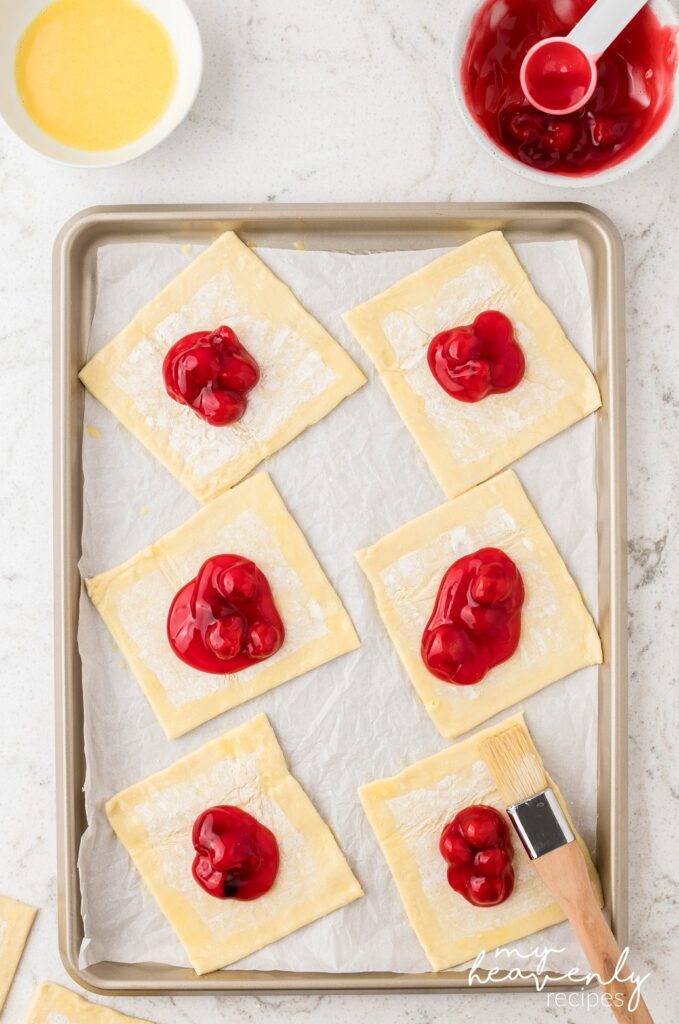 How do I store my Cherry Turnovers?
You can store your cherry turnovers at room temperature in an airtight container for 1 – 2 days or in the refrigerator for up to a week. Reheat in the oven or toaster oven at 375°F for 5-10 minutes until crispy and warm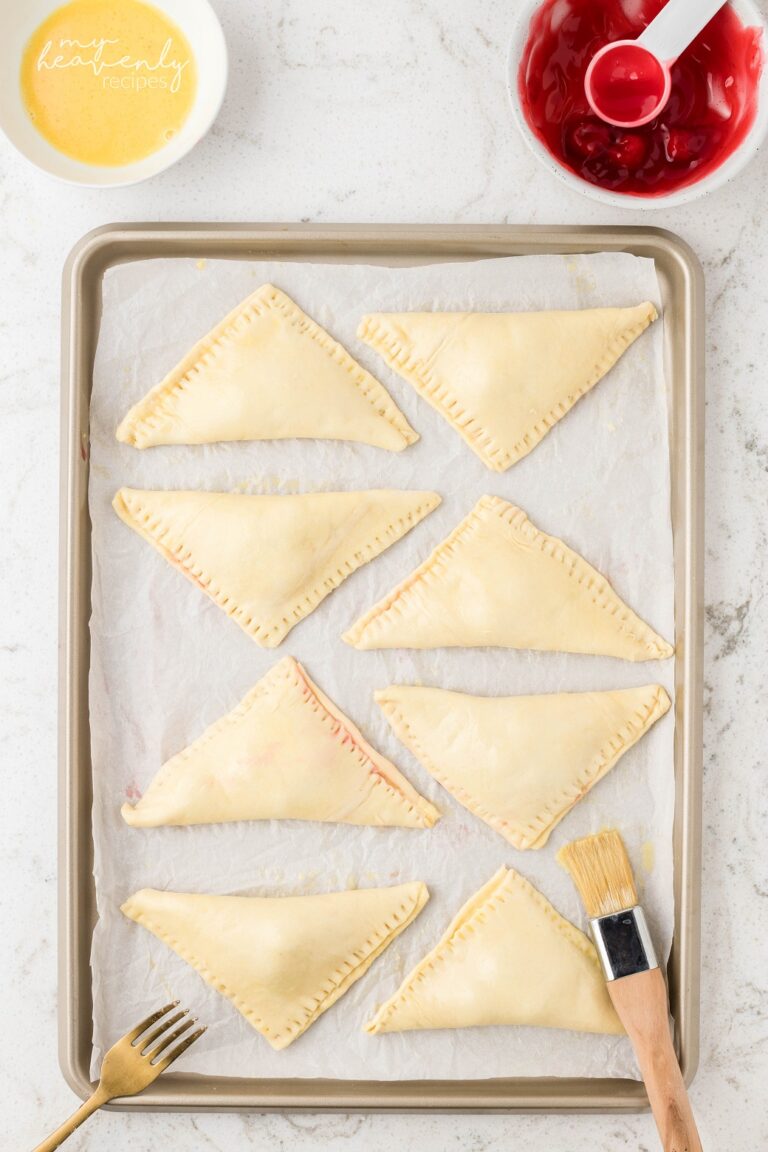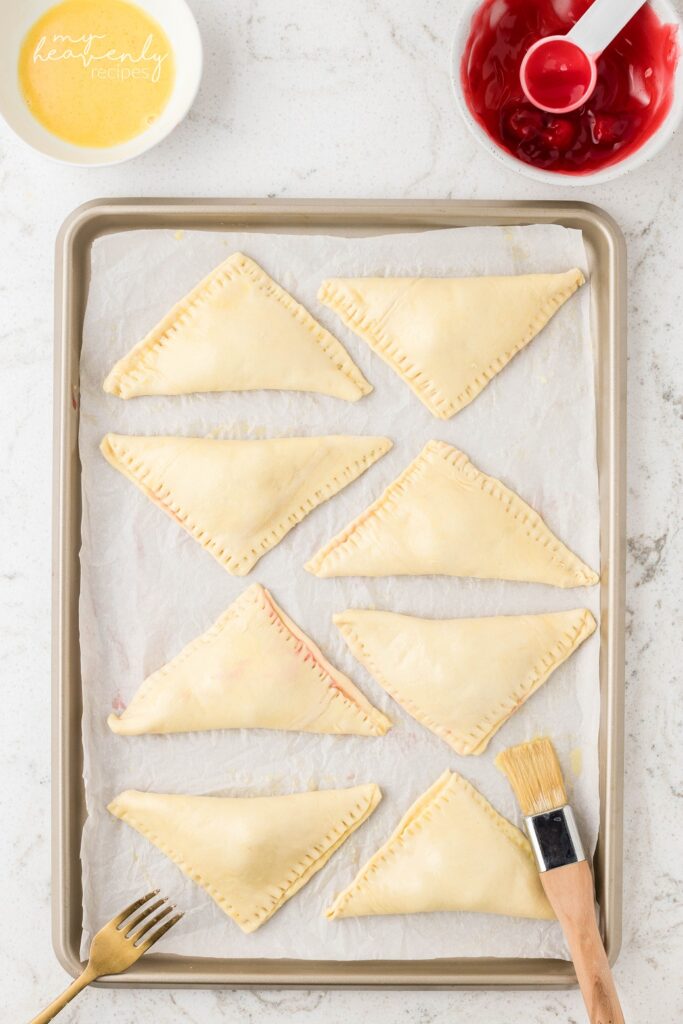 Can I freeze my Cherry Turnovers?

You can freeze these turnovers on a baking sheet, put them into the freezer, and freeze them until solid. Once frozen, store the frozen turnovers in an airtight container for up to 1 month.
When you are ready to bake them, remove them from the freezer, place them on a prepared baking sheet and allow them to thaw for 20 minutes. Brush with egg wash and bake at 375°F for 20 minutes.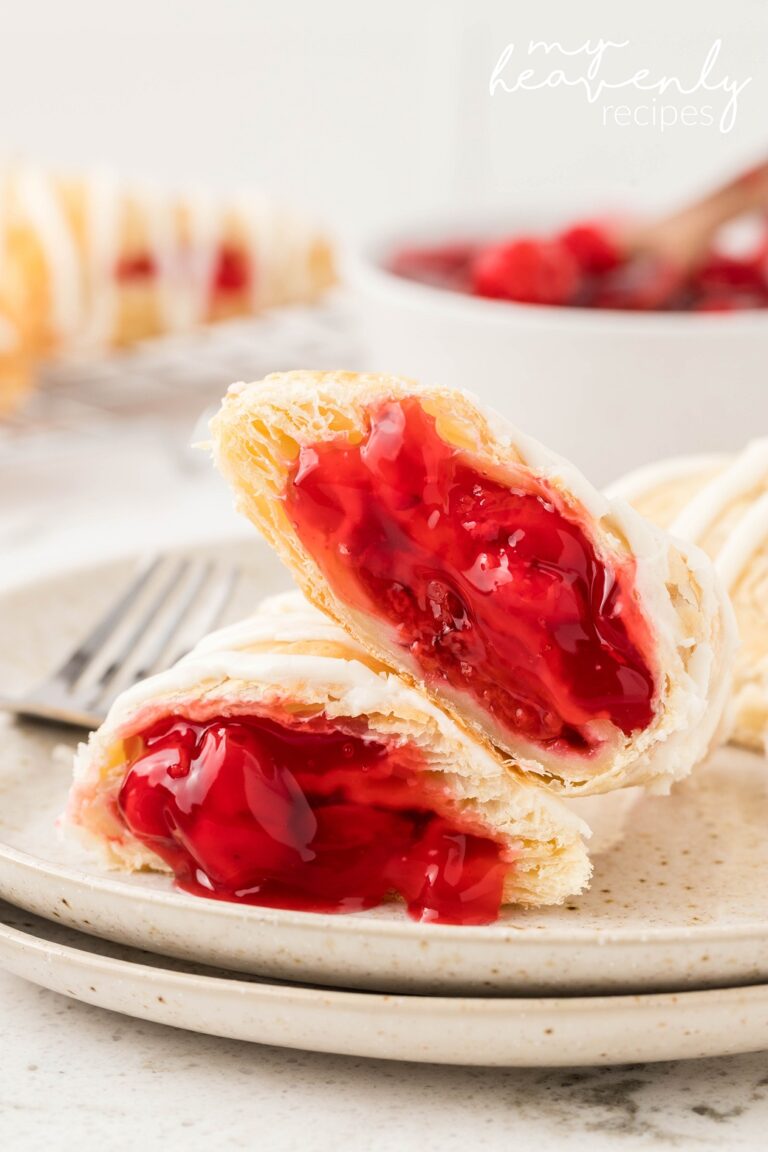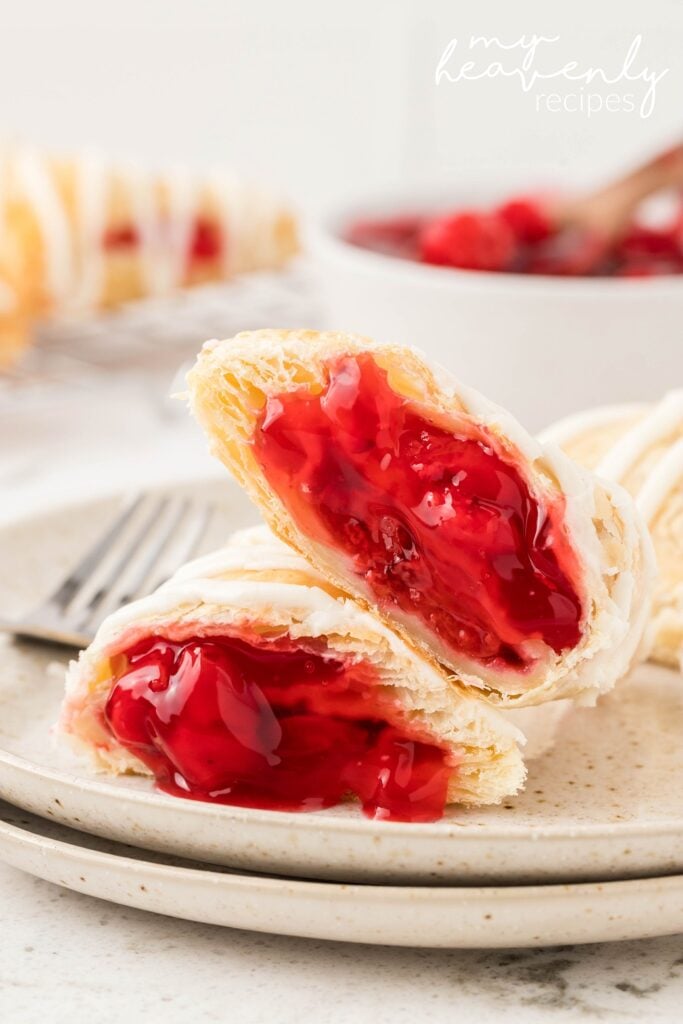 Can I make substitutions?

There are so many options! Use your favorite type of pie filling instead of cherry pie filling. For a chocolate turnover, use a liberal tablespoon of chocolate hazelnut spread!
Instead of icing for your turnovers, sprinkle coarse sanding sugar on the tops after you brush them with the egg wash before baking.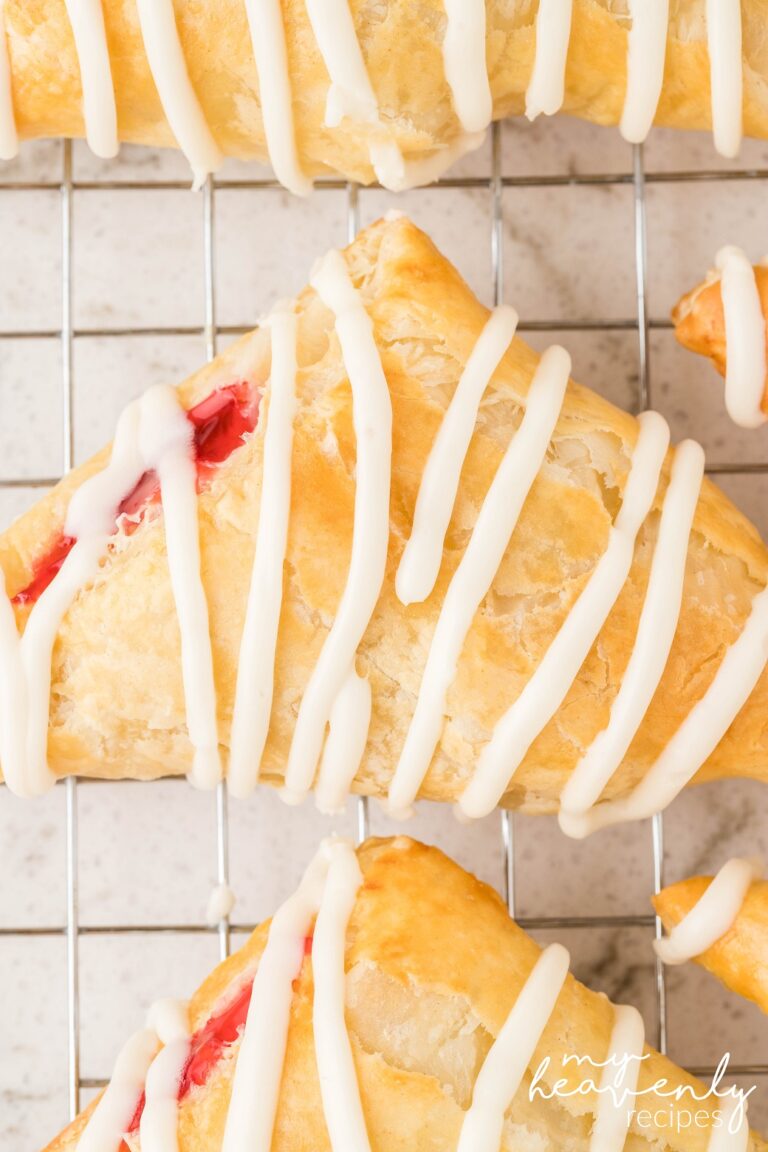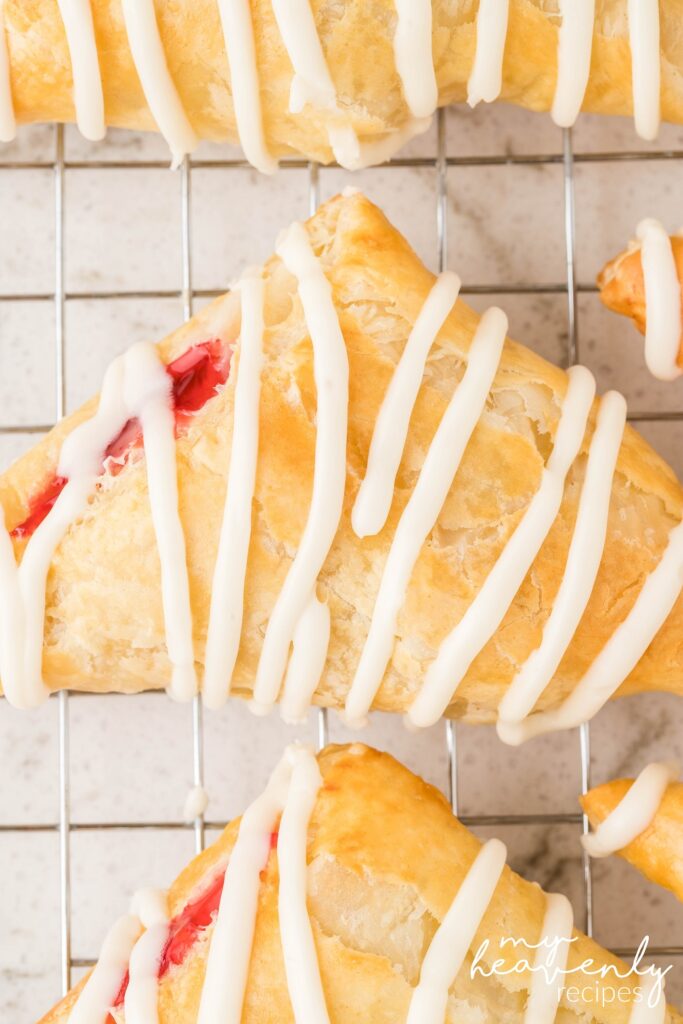 Cherry Turnovers
Ingredients
1

large egg

1

tablespoon

purified water

1 17.3-ounce box frozen puff pastry (2 sheets)

1 21-ounce can cherry pie filling

¾

cup

powdered sugar

3

tablespoons

heavy cream

¼

teaspoon

pure vanilla extract
Instructions
Preheat the oven to 375°F. Prepare a large baking sheet with parchment paper.

Whisk 1 large egg and 1 tablespoon of purified water in a small bowl. Set aside.

Unwrap the puff pastries from the package. Cut them into a total of 8 squares.

Place 1 heaping tablespoon of cherry pie filling in the center of each pastry square. Brush egg wash on the inside edges of each square, then fold them into a triangular shape. Gently pinch the edges with your fingers and then use a fork to crimp the edges. Place on the prepared cookie sheet. Brush the tops of each turnover with egg wash.

Bake on the middle rack of the oven for 20 – 23 minutes or until golden brown and crisp on the edges. Allow to cool completely on a cooling rack.

While the turnovers are cooling, prepare the vanilla icing by placing ¾ cup of powdered sugar, 3 tablespoons of heavy cream and ¼ teaspoon of pure vanilla extract into a small mixing bowl and whisking until thoroughly blended. Place the icing in a piping bag or sandwich bag, trim the tip, and drizzle icing over the tops of the turnovers.

Serve and ENJOY!
Notes
Puff pastry can become very difficult to work with once it gets too warm and soft. Moving quickly through the pastry steps is vital, so your puff pastry comes out puffy and not flat.