Slow Cooker Butternut Squash Soup Recipe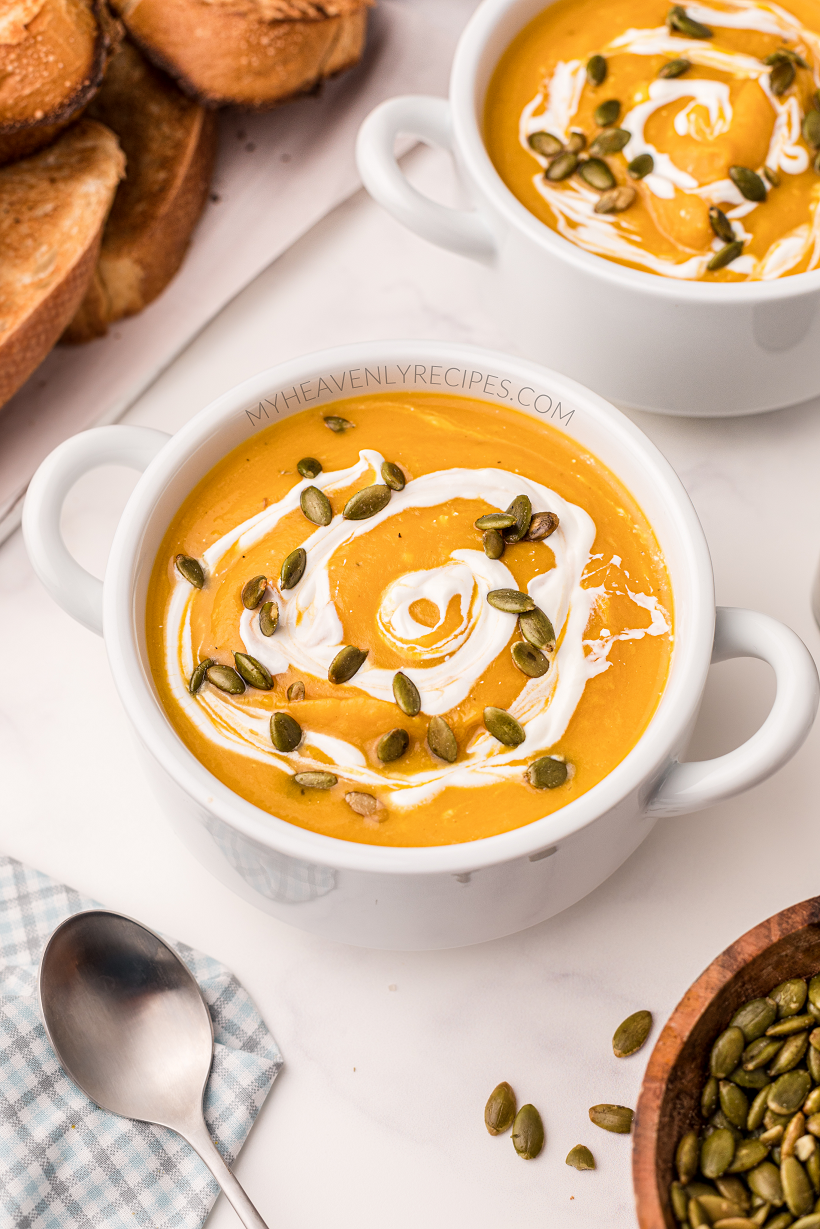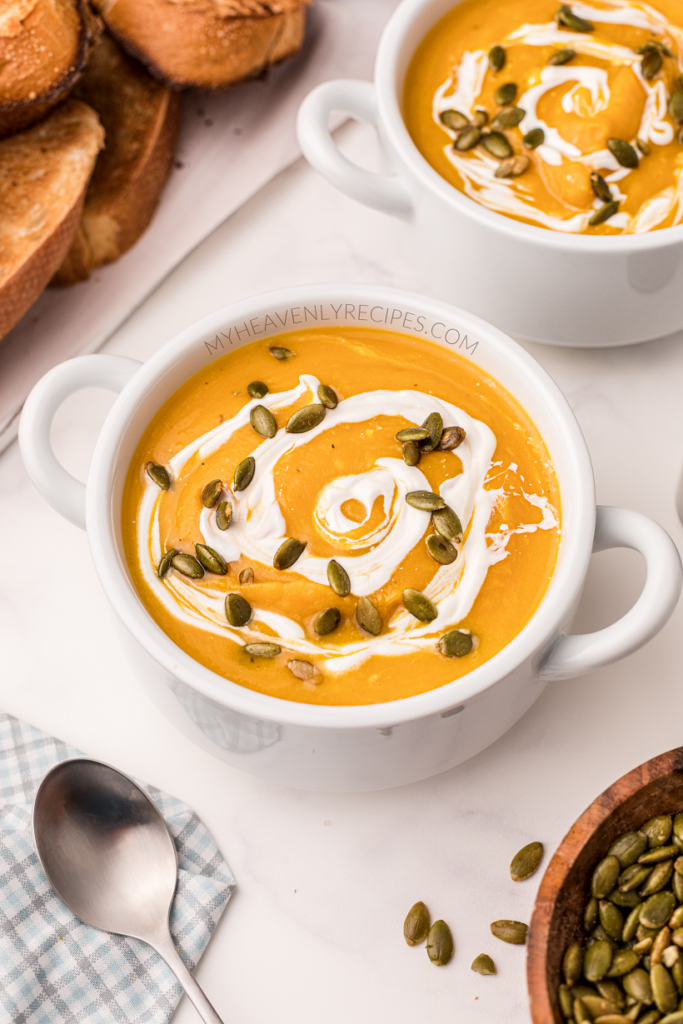 Try our creamy butternut squash soup recipe using your crockpot! It's so simple and delicious!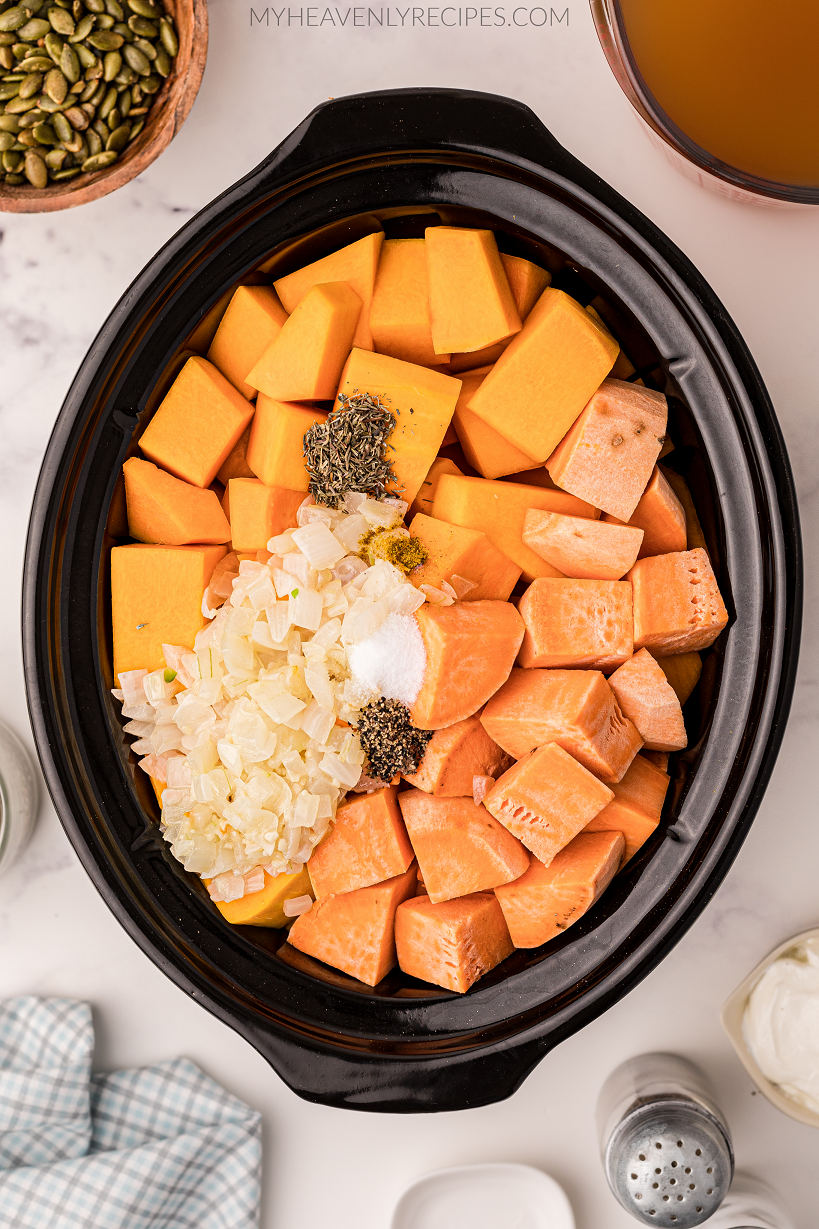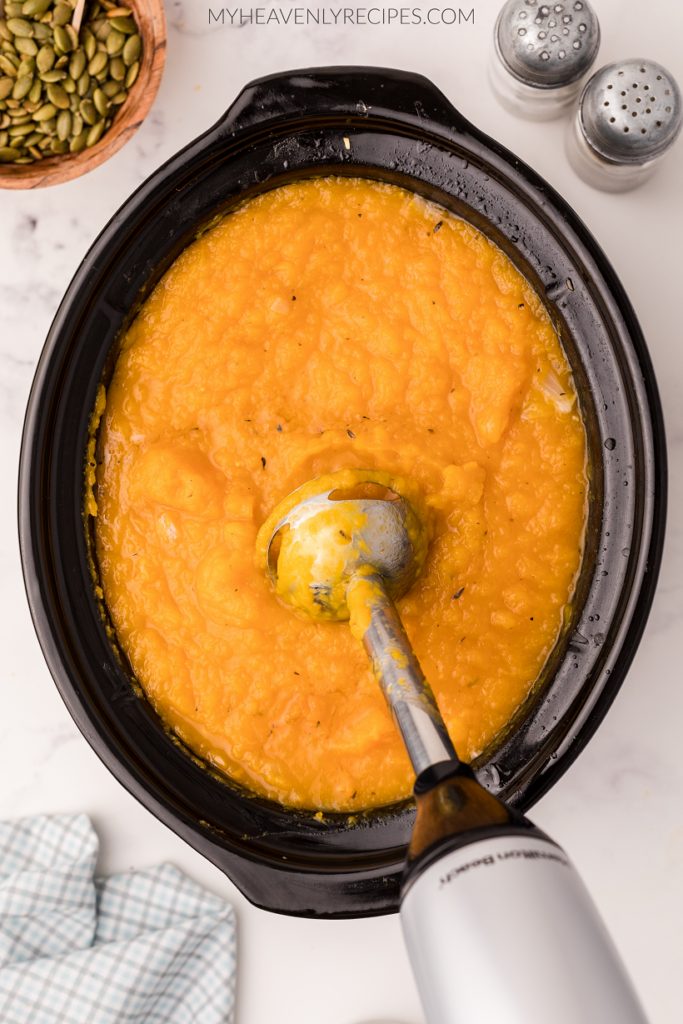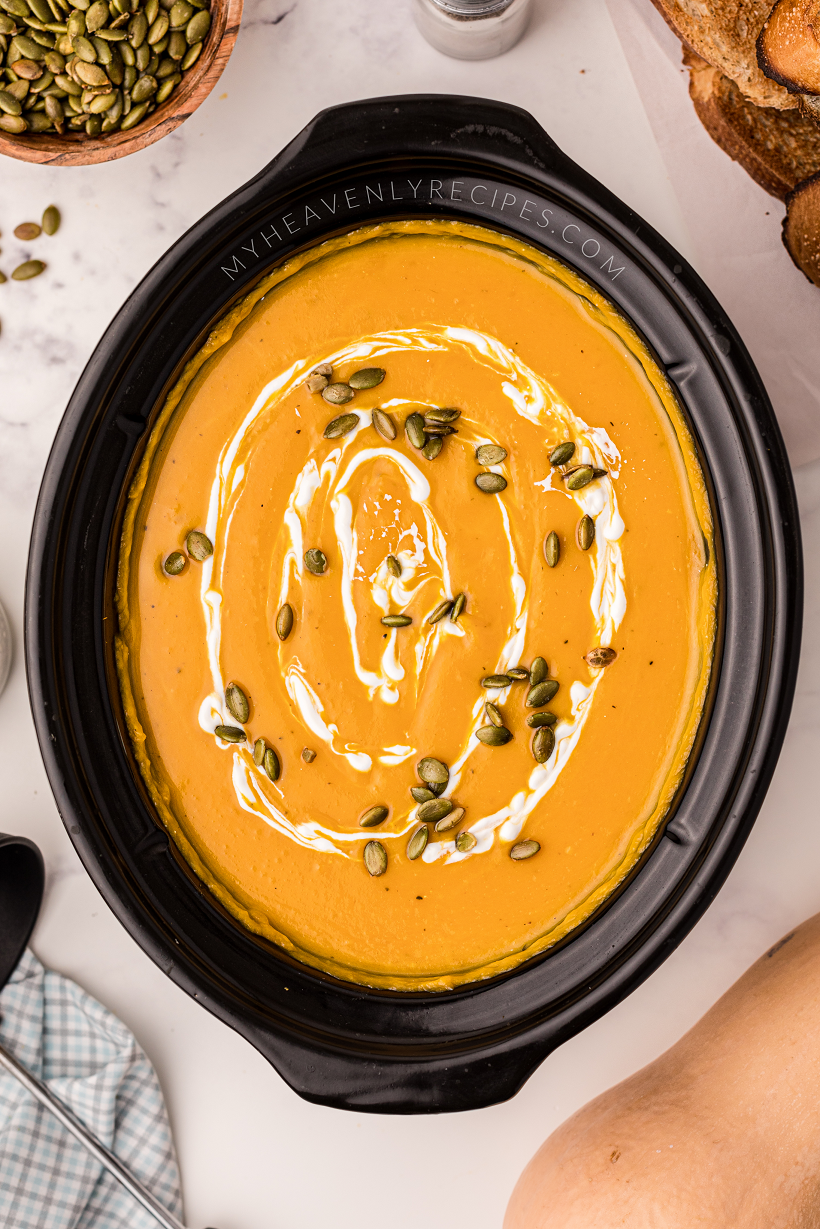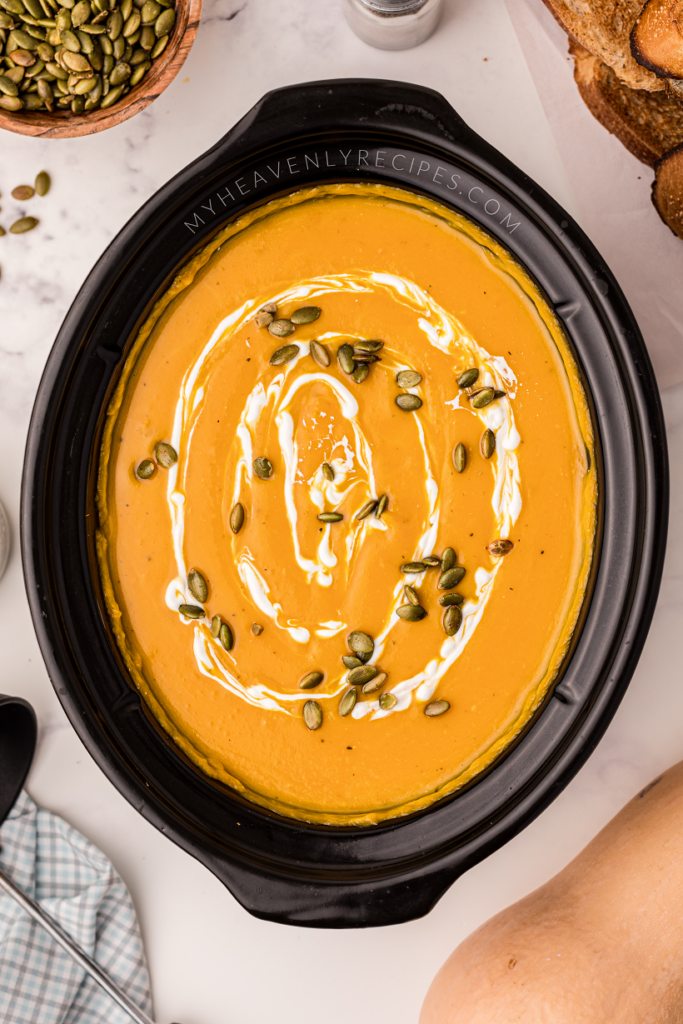 FAQ Questions:
What will I need to complete this recipe?
You will need the following ingredients: Salted butter, sweet onion, garlic, butternut squash, sweet potato, dried thyme, curry powder, vegetable broth, salt and pepper, sour cream and toasted pumpkin seeds.
You will need the following supplies: slow cooker, blender
Once allowed to cool this soup should be refrigerated. It can be kept in the refrigerator for 5 days. Reheat during this time as needed.
This soup does freeze well for 3 months.
Do I have to use curry powder?
The small amount that is used in this recipe is not overpowering and just compliments the flavor. In fact, you would not even realize there is curry powder in there… however, feel free to leave it out if you don't like it.
Is this recipe vegetarian?
It is vegetarian, though not vegan (due to the butter and sour cream). Feel free to use oil instead to cook the onions and perhaps almond milk instead of the sour cream?
Can I make this ahead of time and freeze it?
Yes, this soup freezes well. You could make a big batch and freeze in portions.
Can this soup be made on the stove?
Yes, this will work well on the stove.  You'll only need about 20-30 minutes of cooking time for the squash to be soft.
Crockpot Butternut Squash Soup
Ingredients
2 Tablespoons Butter

Salted

1 Small Sweet Onion

diced

1 Clove Garlic

minced

1 Large Butternut Squash

peeled, deseeded and chopped into 1" squares

1 Sweet Potato

peeled and chopped into 1" squares

1 Teaspoon Thyme

dried

1 Pinch Curry Powder

4 Cups Vegetable Broth

this recipe is for quite a thick soup – for a thinner version add more broth

Salt and pepper to taste

½ Cup Sour Cream

Sour Cream and Toasted Pumpkin Seeds for garnish
Instructions
Melt the butter in a medium skillet and add the diced onions.

After a few minutes, once the onions have become translucent add the minced garlic and cook for another couple of minutes.

While cooking the onions and garlic go ahead and prepare your butternut and sweet potato.

Add butternut, sweet potato, onions and garlic, thyme, curry powder, salt and pepper and broth to the slow cooker and cook on high for 4 hours or low for 6 hours.

Once cooked use a stick blender to blend soup in the slow cooker (be careful to keep the stick submerged before you turn it on). You can also blend in a regular blender too, if you don't have the stick blender.

After blending add the ½ cup Sour Cream and blend again for a minute or so.

Decorate/garnish with swirls of sour cream and toasted pumpkin seeds.

Serve with crusty bread.