The Best Slow Cooker French Dip Sandwich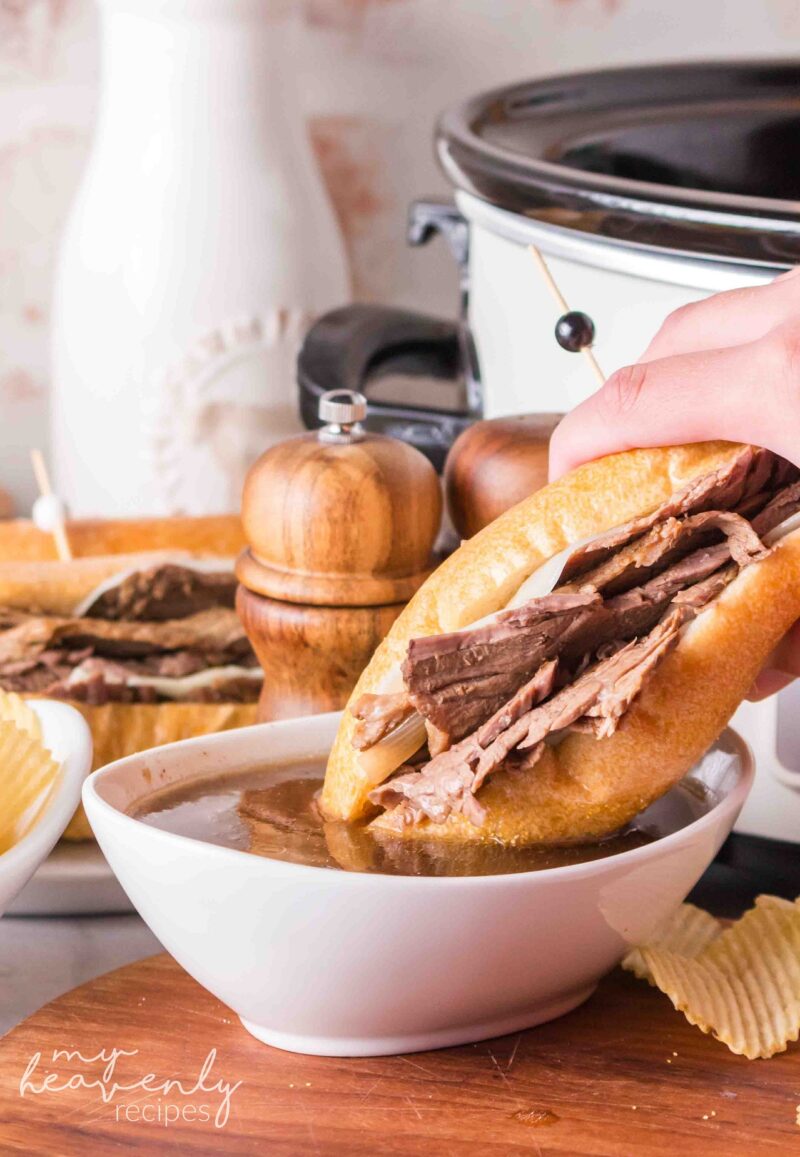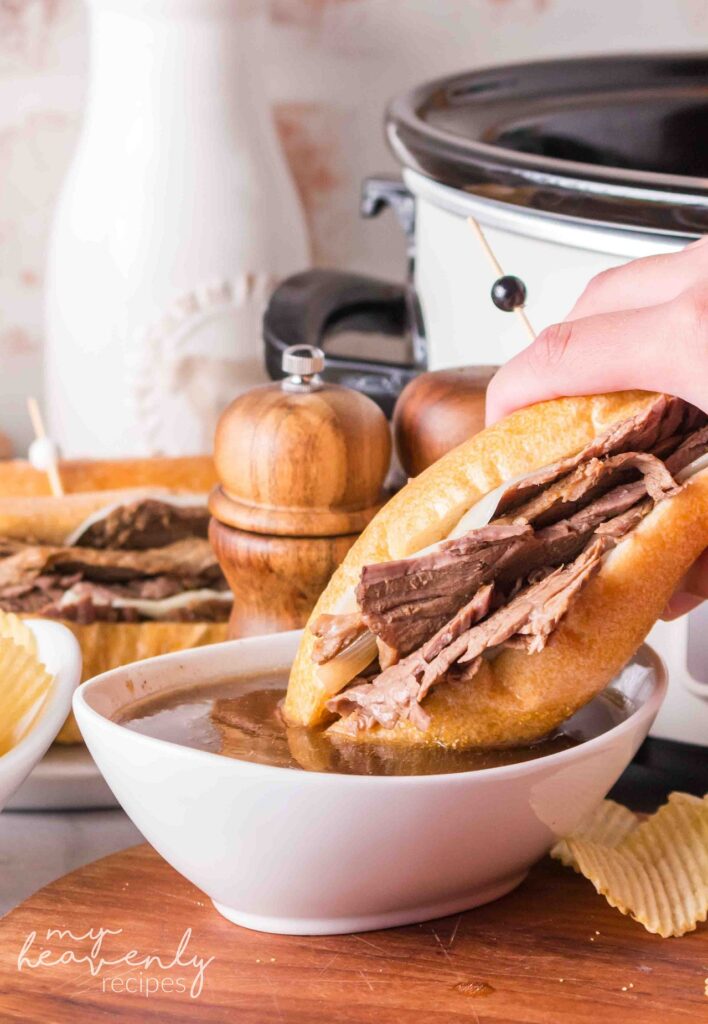 I make alot of crockpot meals at my house and this is one of my top 2 favorites for dinner! These french dip sandwiches have so much flavor and the next day they have EVEN MORE flavor sitting in the delicious juice! You will not regret making this rump roast meal for supper.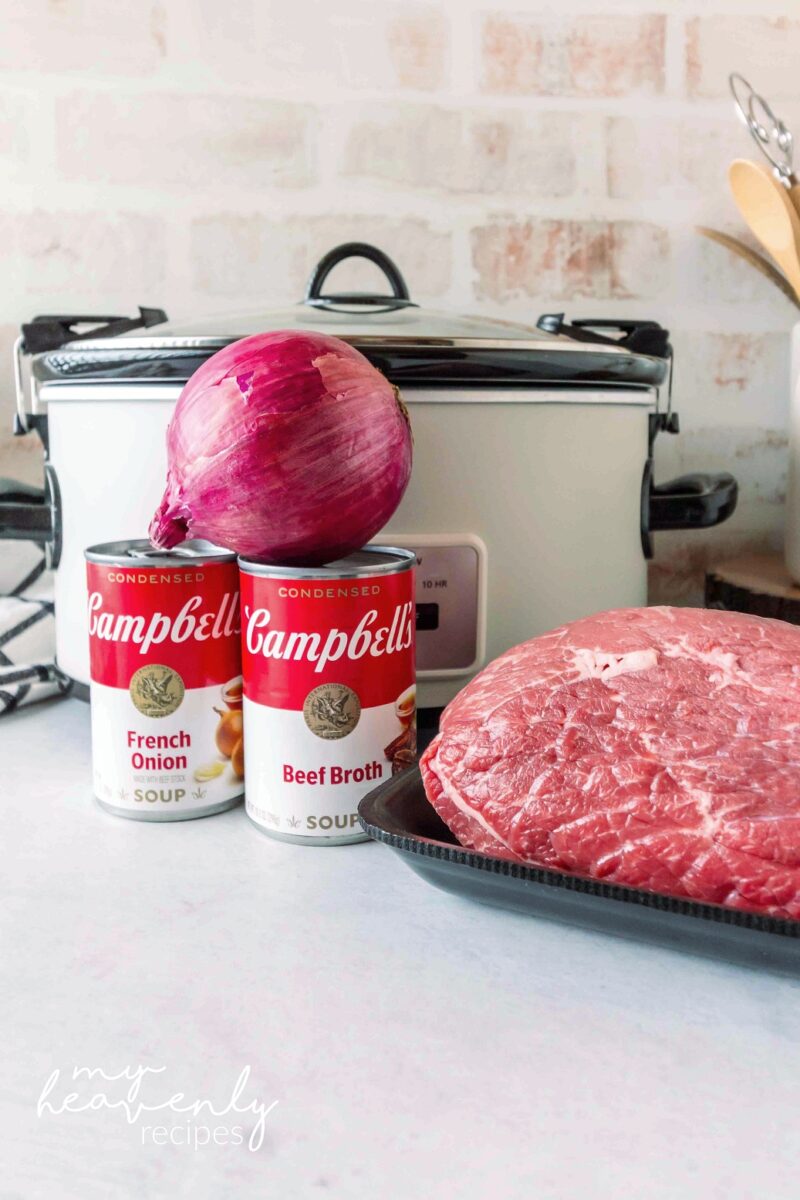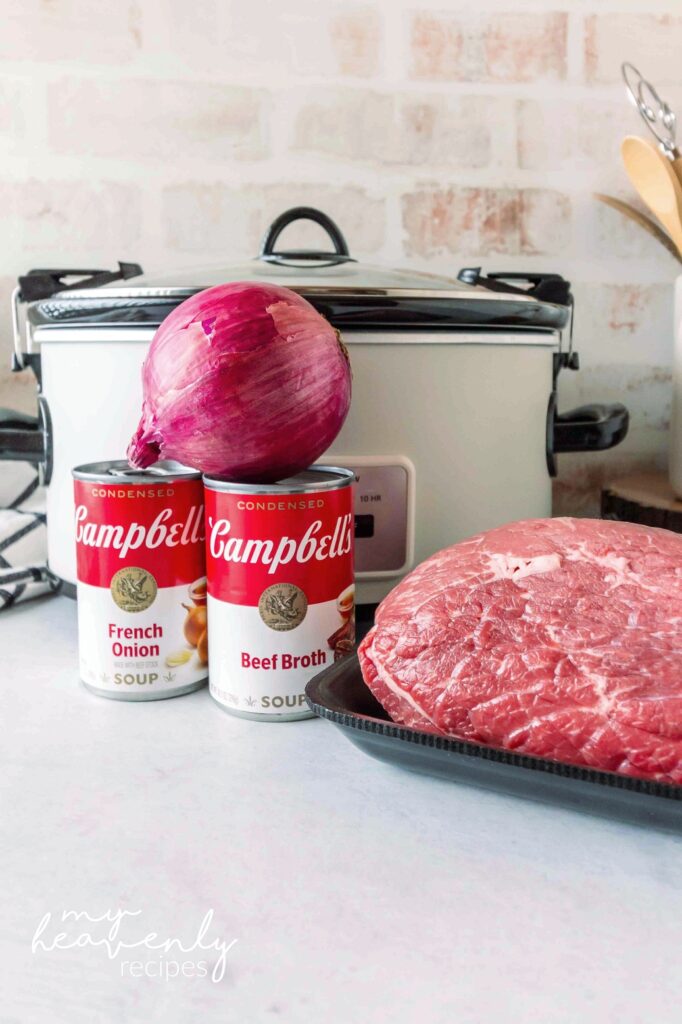 What ingredients do I need to make french dip sandwiches?
Rump roast
French onion soup can
Beef broth can
Onion (optional)
Hoagies
Provolone Cheese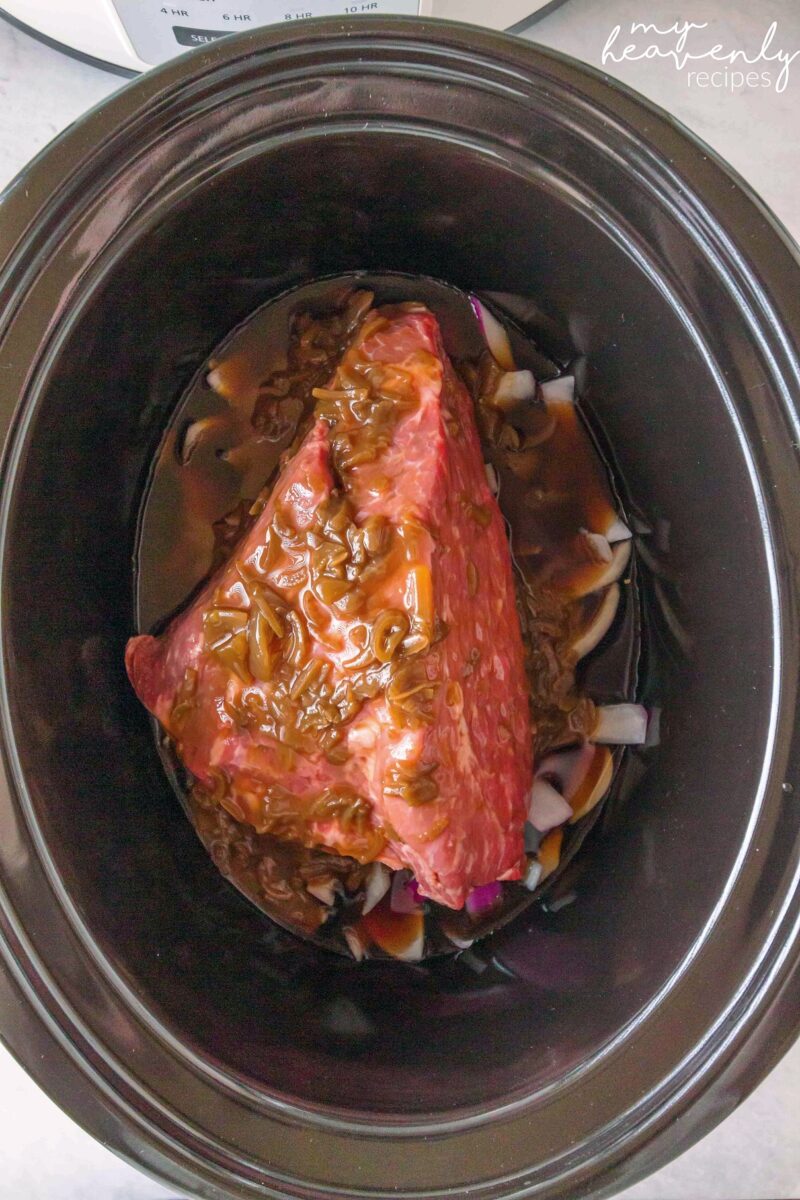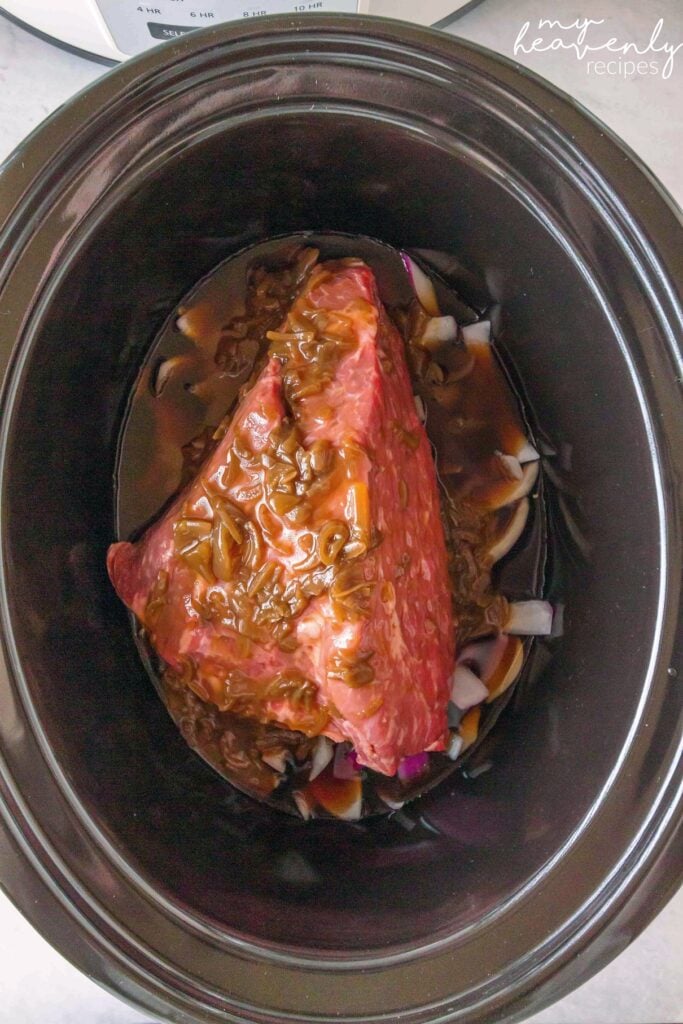 Just dump it all in your crockpot and let the slow cooker work its magic!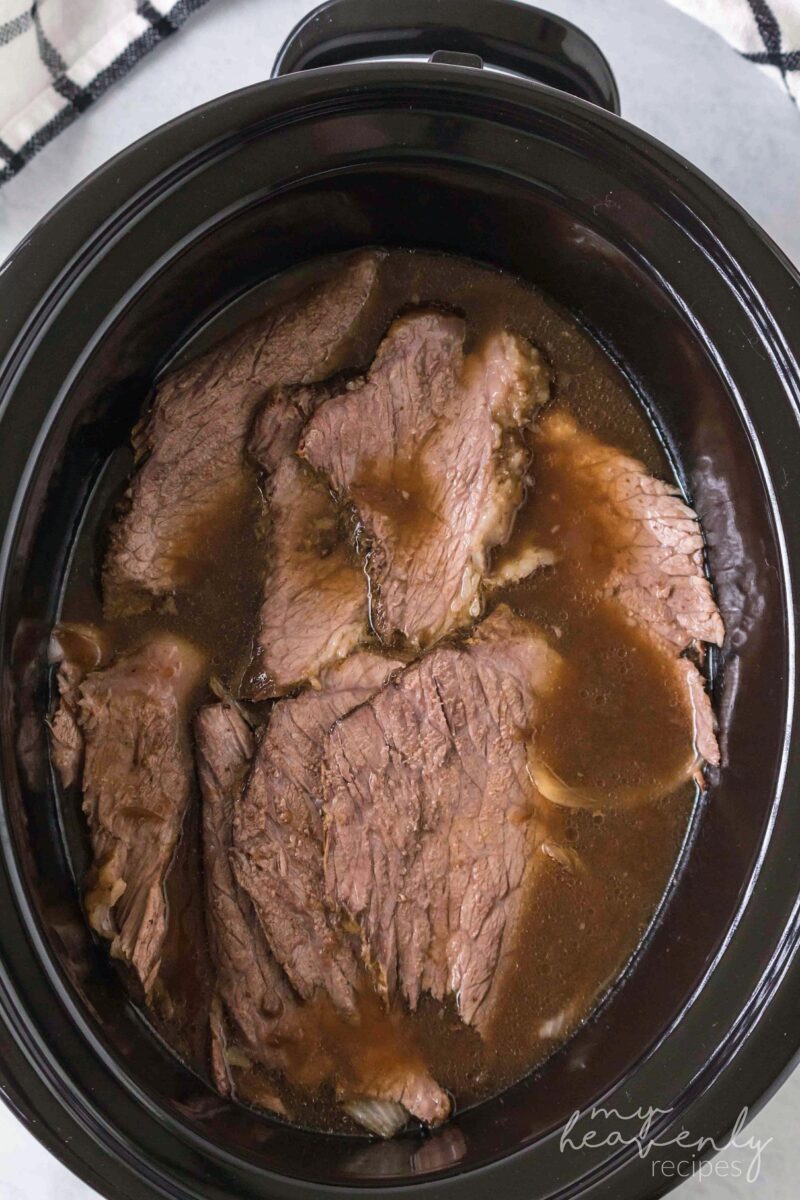 For this crockpot recipe, I took the rump roast out at 6 hours and sliced it thinly. Then I let it soak up the juices for an additional 2 hours. This is optional if you can't get to it in time!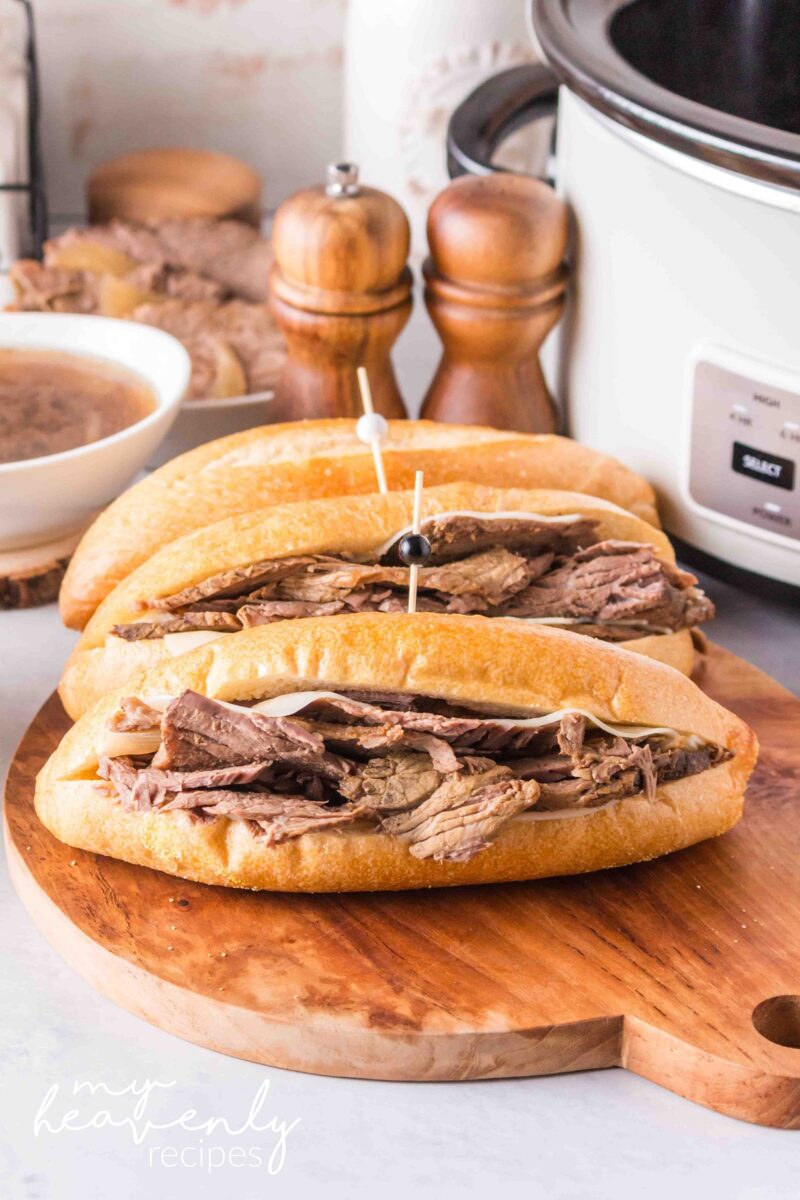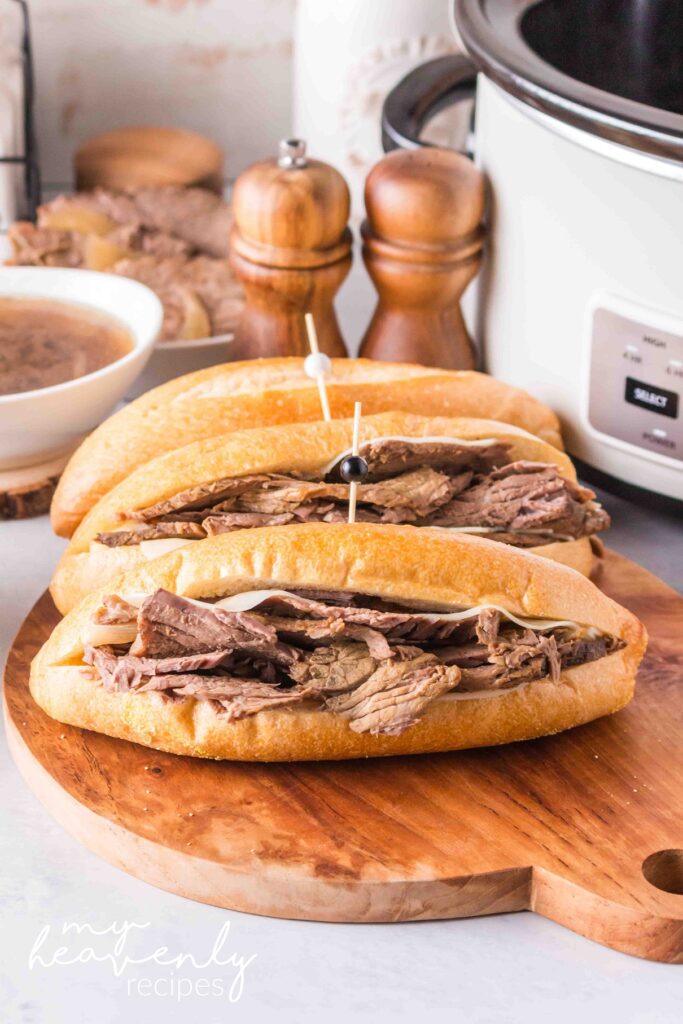 We love crisping up our hoagies before we add the meat, it just makes it THAT much better! Enjoy!
Crockpot French Dip Sandwiches
Ingredients
1

medium onion (chopped)

I used a red onion but could use a yellow or sweet onion

2 ½

pounds

Rump roast

1

can French onion condensed soup (10.5oz)

1

can beef broth (10.5 oz.)
For the French Dip Sandwich
4

hoagie buns

8

provolone cheese slices
Instructions
Place the chopped onions into the slow cooker.

Unpack the rump roast, pat dry with a paper towel, and place on top of the onions in the slow cooker.

Pour the French onion condensed soup and beef broth over the roast.

Cover and cook on low for 6 hours

Take the roast out of the slow cooker and slice into ⅛ to ¼ inch thick slices.

Place back into the slow cooker and cook for an additional 2 hours.

Cut the hoagies lengthwise. You can crisp the hoagies if you prefer in the oven/air fryer at 400 degrees for 4 minutes.

Place 2 slices of Provolone in the middle.

Fill the hoagie with roast slices. *I used about 4 to 5 slices per hoagie. It may vary depending on how full you want the sandwiches, and how thick the slices are.

Set aside.

Scoop some of the sauce into a bowl.

Serve the sandwich along with the sauce/au jus for dipping.

Enjoy!