How to Make Gingerbread Cookies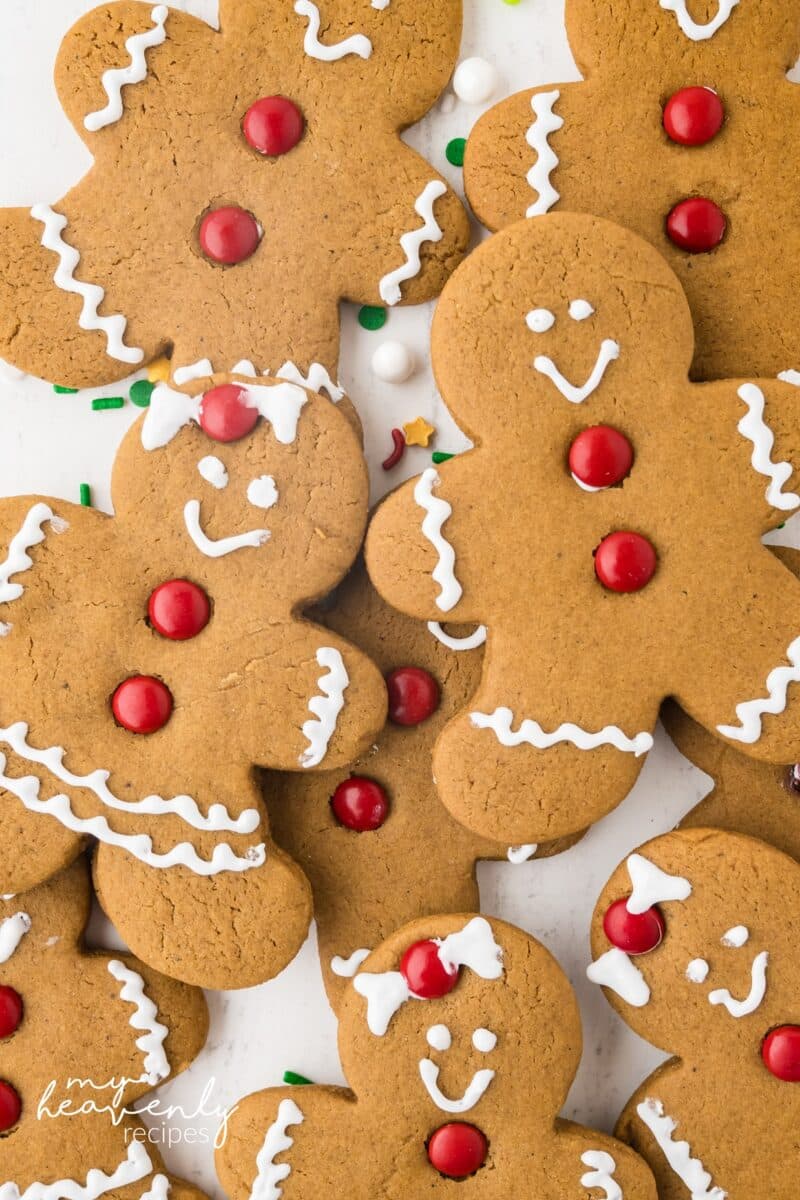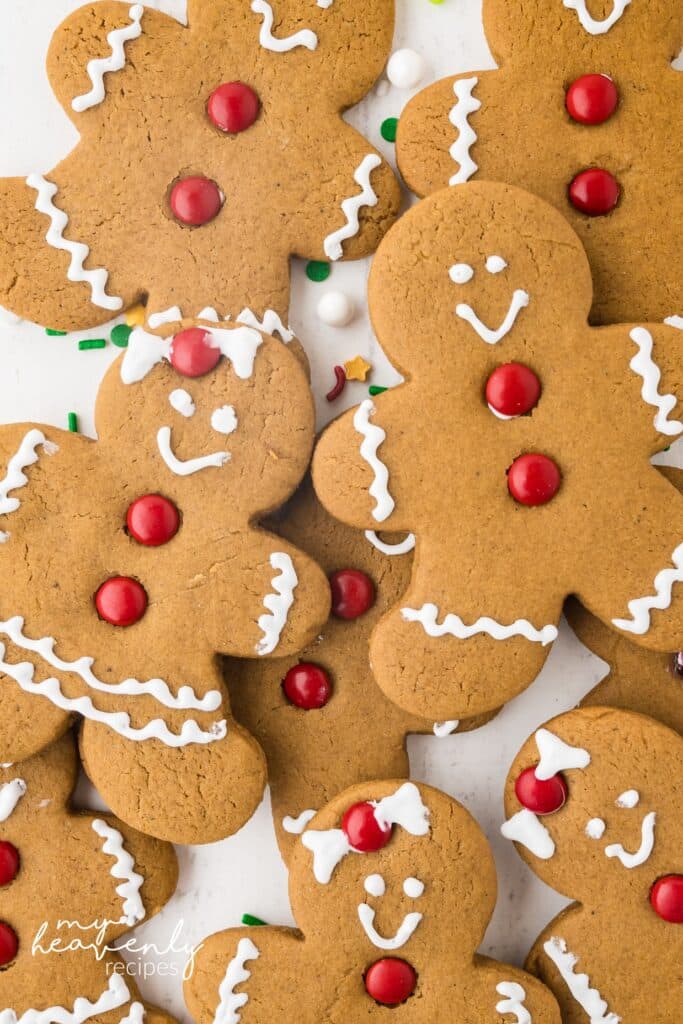 Make some delicious chewy homemade gingerbread cookies this year! None of those hard as a rock ones that grandma used to make! 😉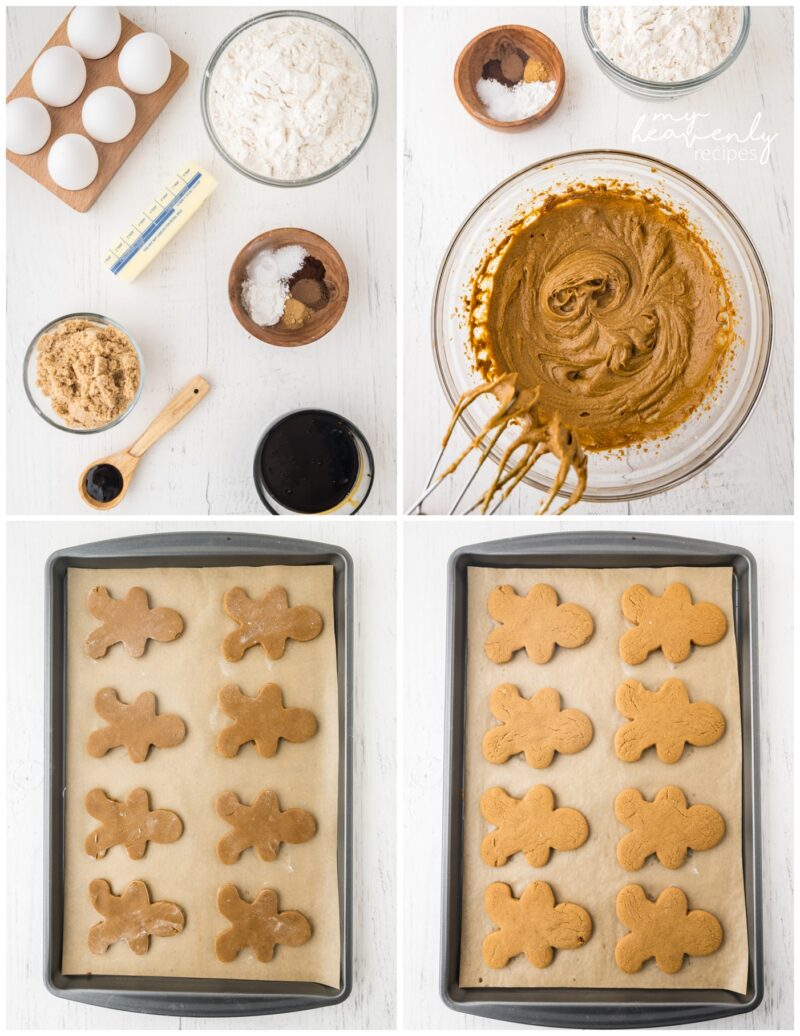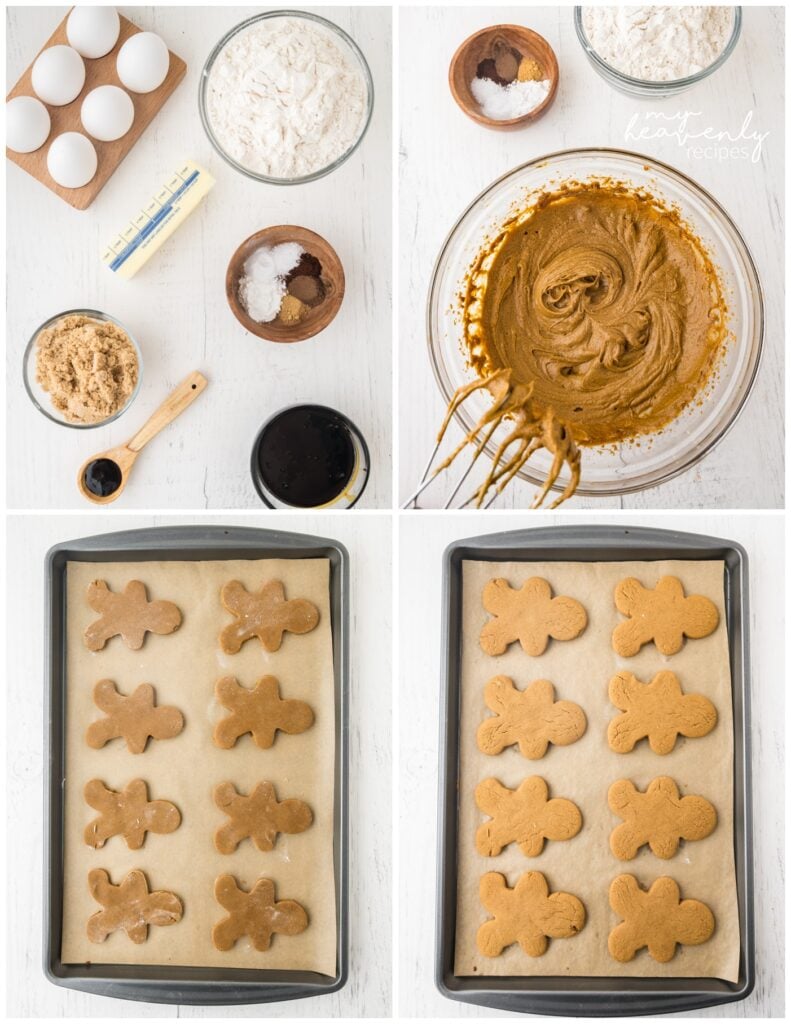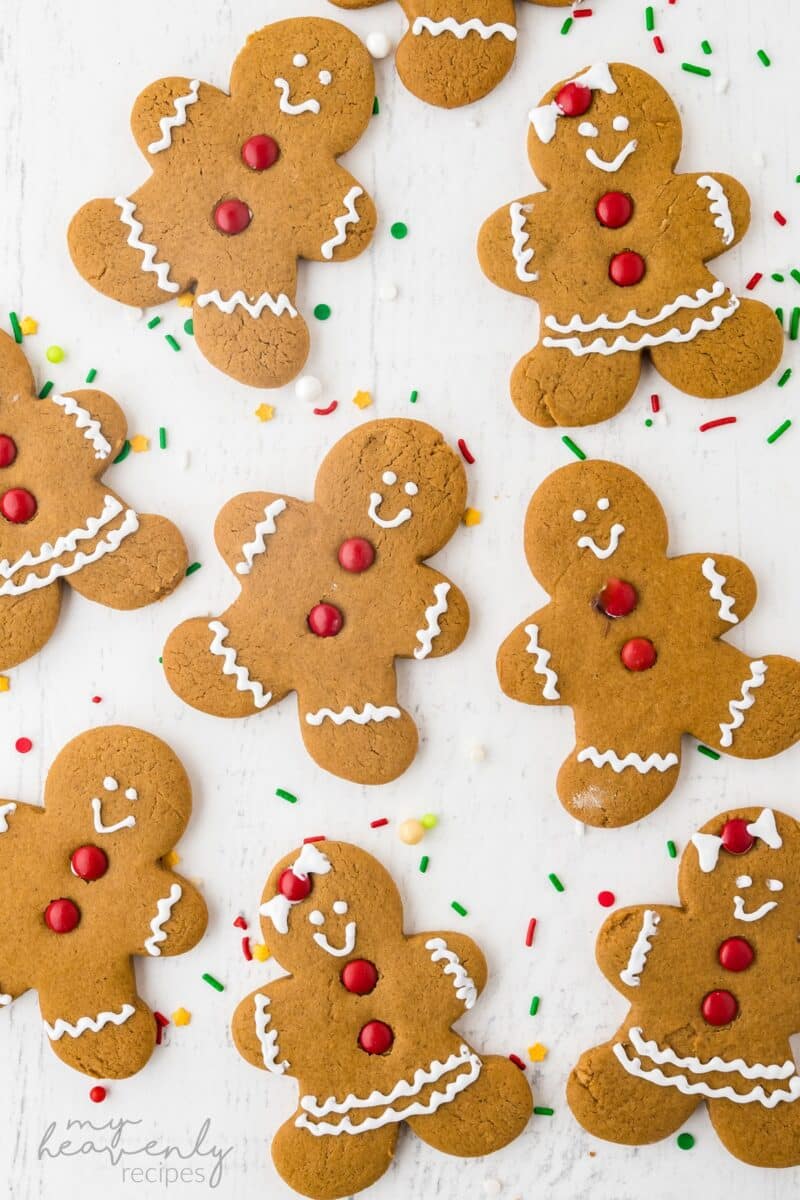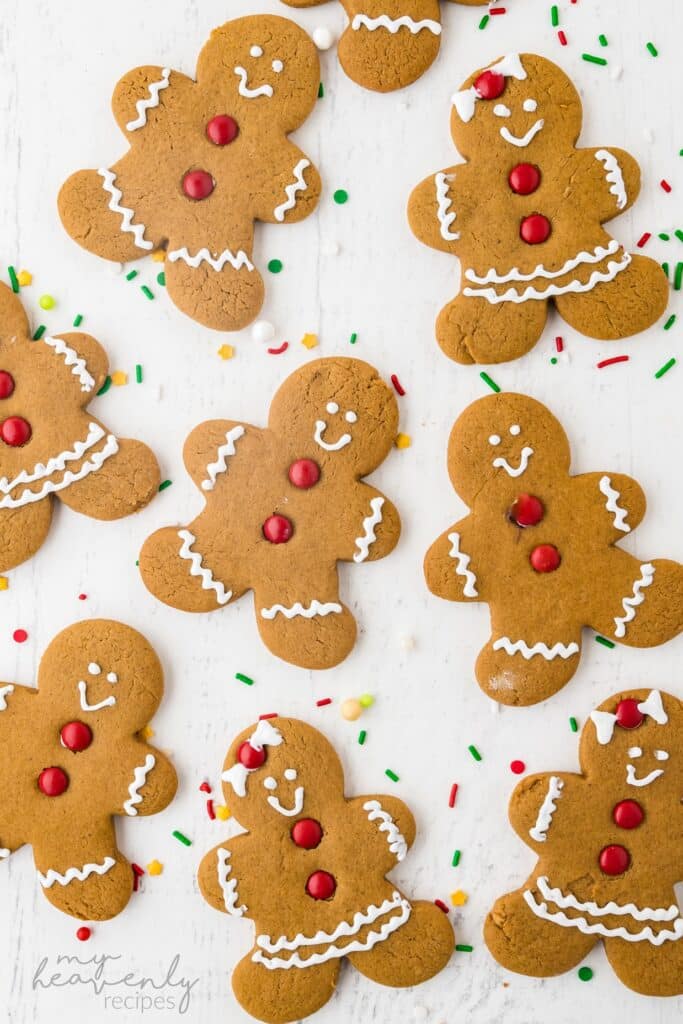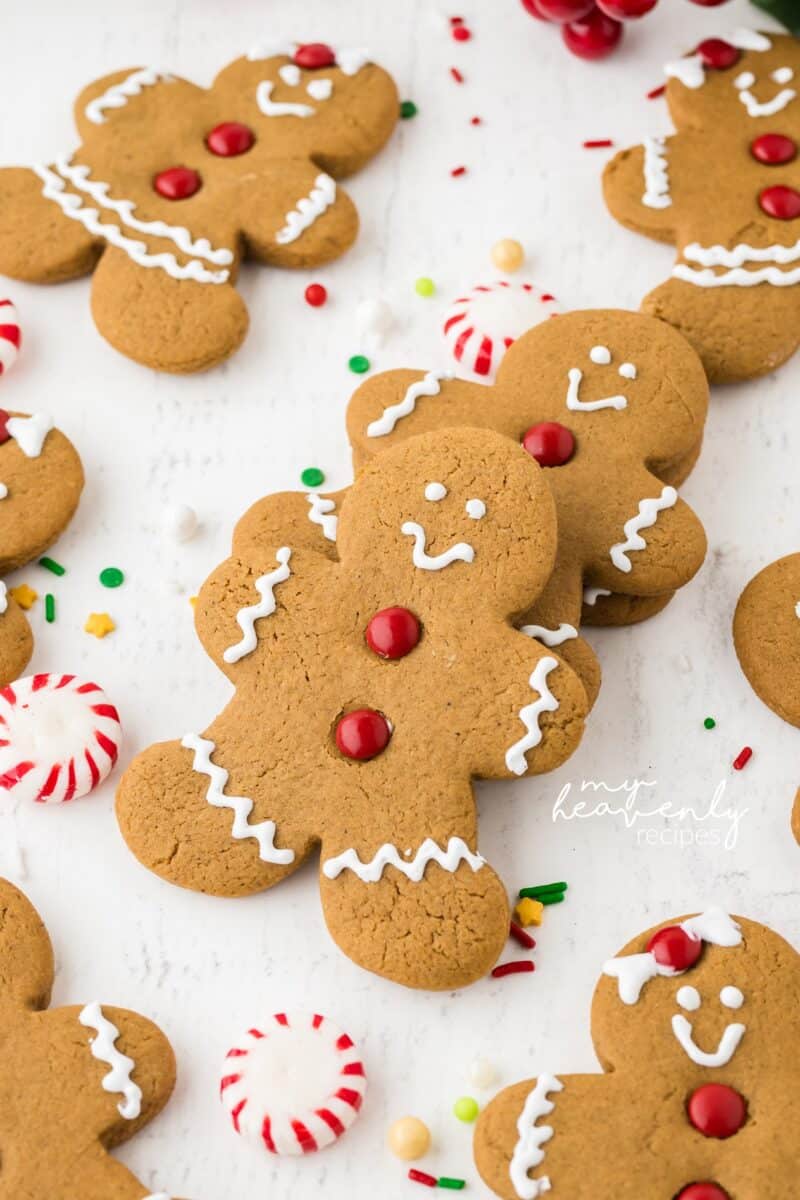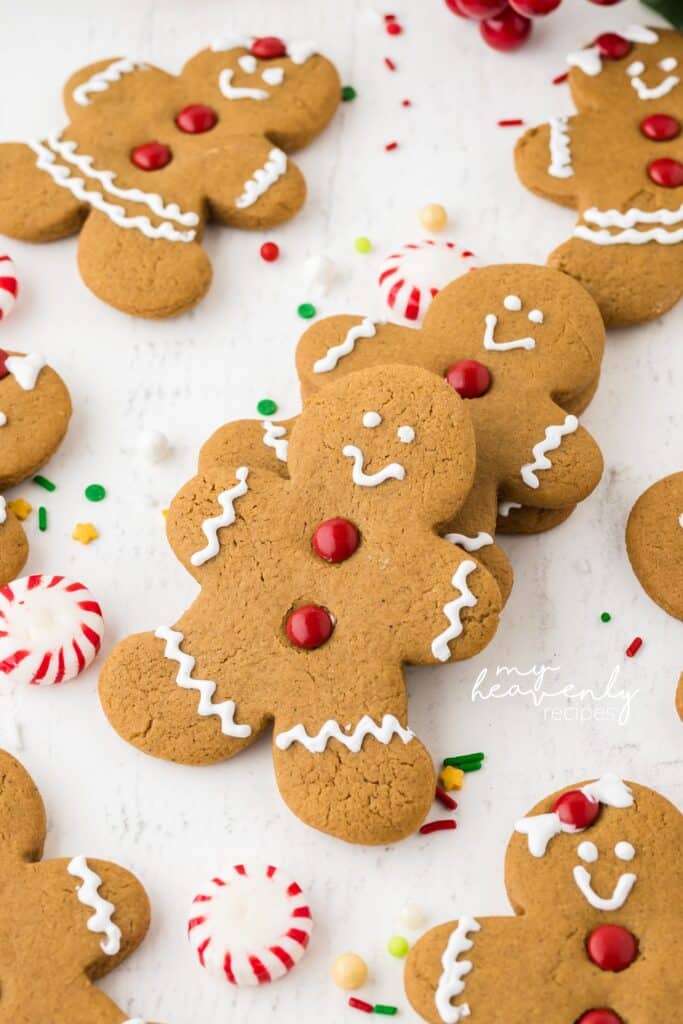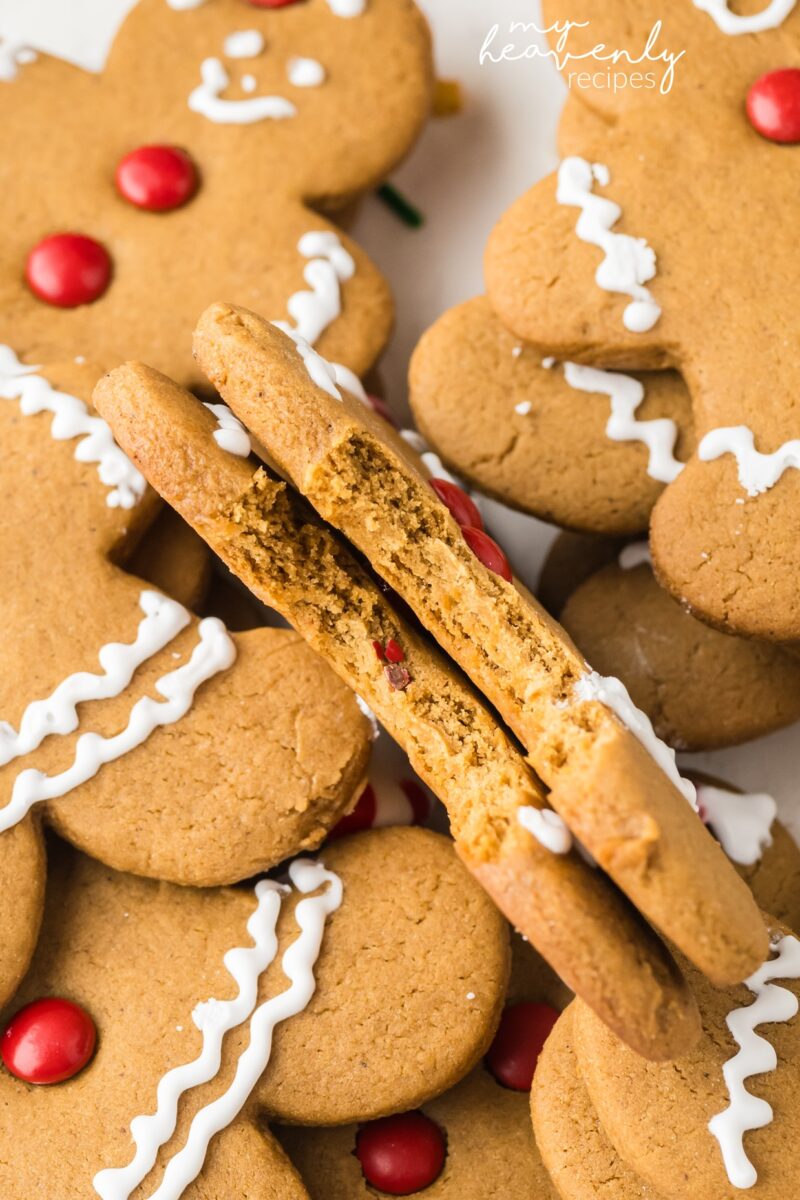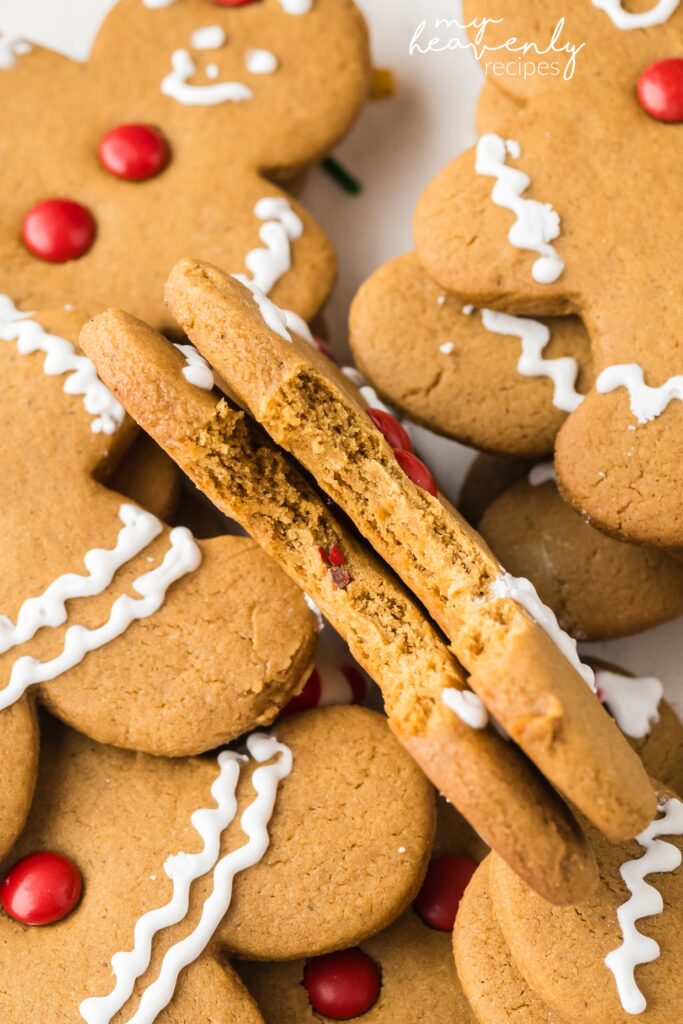 FAQ Questions 
 What ingredients will I need to complete this recipe?                                                             You will need the following ingredients: butter, brown sugar, molasses, egg, vanilla, flour, baking powder, baking soda, salt, ginger, cloves and all spice.
What supplies and baking equipment will I need?                                                                 You will need the following supplies: mixing bowls of different sizes, measuring cups & spoons, hand or stand mixer, spatula, cookie sheet, parchment paper, rolling pin and cookie cutter
How long will it take to make this recipe?                                                                              It should take you approximately 20 minutes to gather your ingredients and prepare recipe. Bake time is 8-10 minutes per cookie sheet
How should store my cookies?                                                                                               Store cookies in an airtight container.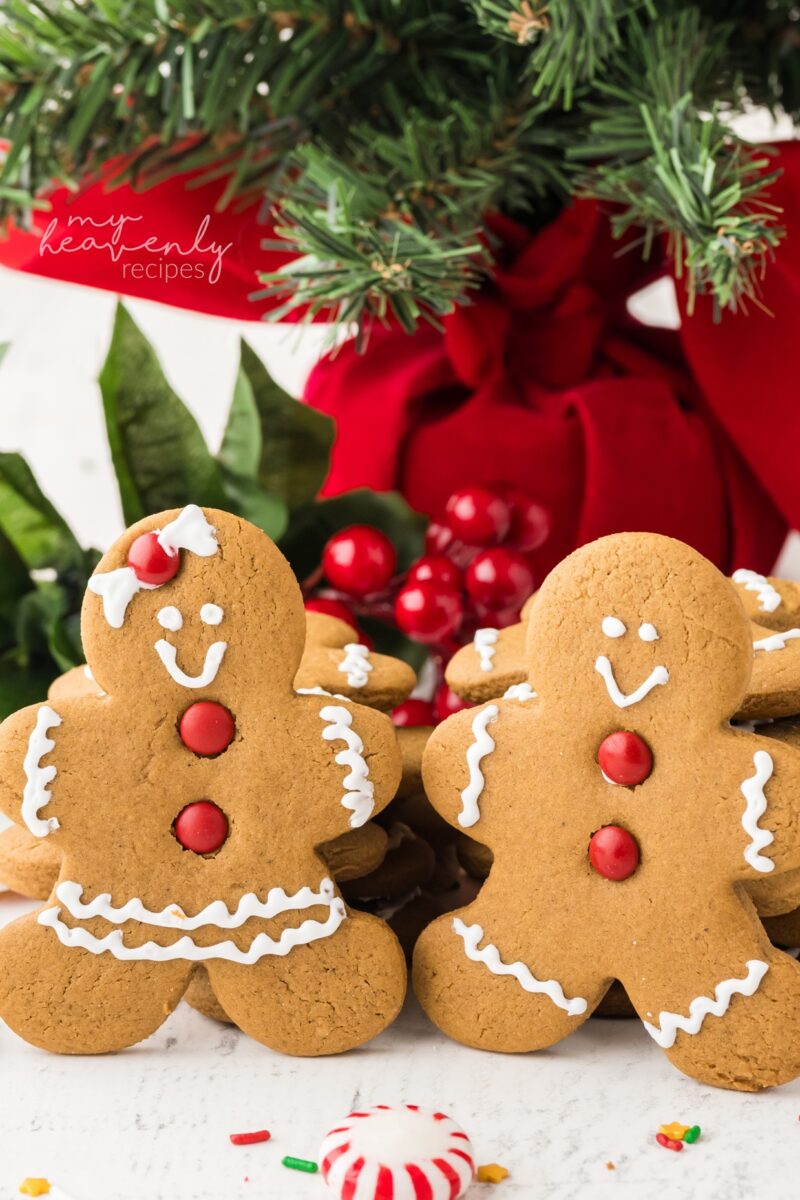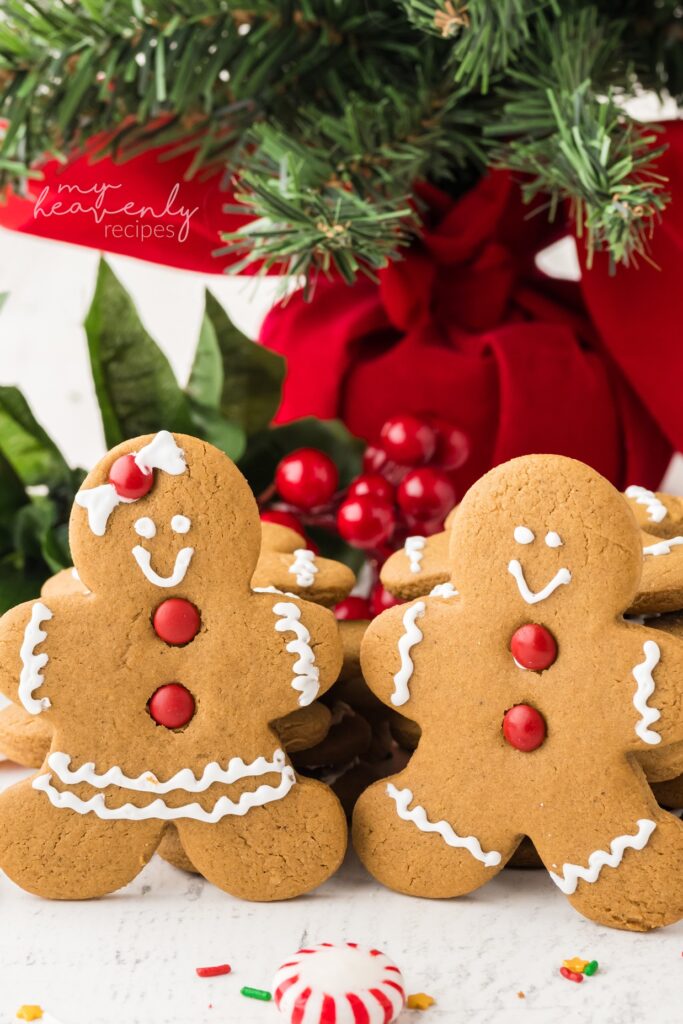 Gingerbread Cookies
Ingredients
½

cup

butter

¾

cup

brown sugar

½

cup

molasses

1

egg

2

teaspoon

vanilla

3

cups

all purpose flour

1

teaspoon

baking powder

½

teaspoon

baking soda

½

teaspoon

salt

1

teaspoon

ginger

½

teaspoon

cloves

½

teaspoon

all spice
Instructions
In a large bowl add butter and mix to soften for about 1 minute. Add brown sugar and mix for another 2 minutes until mix lightens up. Add molasses and mix in for another minute.

Add egg and mix in. Add vanilla and mix in

In a medium bowl add flour, baking powder, baking soda, salt, ginger, cloves and all spice and whisk together.

Add flour mixture and add to butter mixture and mix until just incorporated.

Place dough in plastic wrap and flatten into a thick disc and chill for at least 3 hours or overnight.

Preheat oven to 375 degrees. Prepare a cookie sheet with pan spray or parchment paper.

Roll out dough to about ¼" and use a gingerbread man cookie cutter to cut out cookies. Place on cookie sheet about 2" apart so they don't bake together.

Bake cookies for about 8-10 minutes. Keep an eye on them because gingerbread is hard to tell when it is done.

Let cookies cool and frost and decorate them with royal icing and candy decorations. Enjoy!!
Notes
Gather all ingredients at once and prepare pans ahead of time.  Use room temperature ingredients.  

Do not over mix dough after flour is added or the dough can get tough.

Make sure you chill your dough at least 3 hours so it's easier to cut and cookies don't spread when baking.  If you want to make sure your cookies don't spread, put the cookie sheet back into the refrigerator for about 3-5 minutes after you place the cookies on the sheet.  You may have to bake the cookies a little longer.