This post may contain affiliate links, read our
Disclosure Policy
for more information. As an Amazon Associate I earn from qualifying purchases, thank you!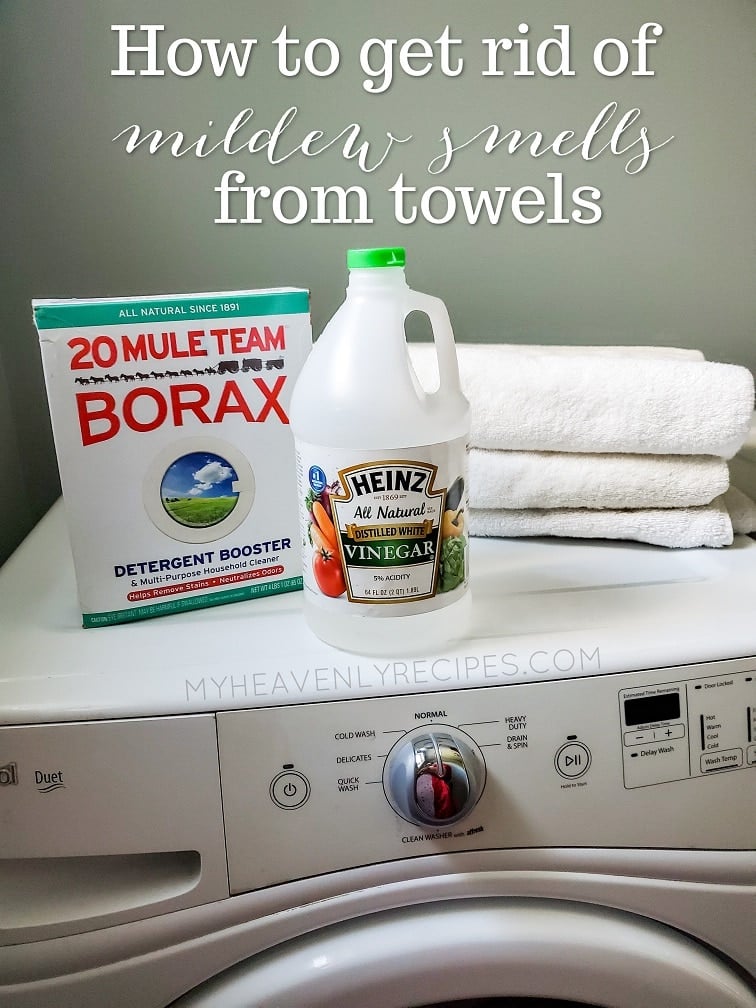 It happens to us all – you put in a load of laundry only to have a million other things to do. Then you realize in the morning you forgot to switch it over to the dryer. YUCK. The mildew and musty smells that your towels or clothes have are disgusting. Then we re-wash them with detergent, dry them, put them away. Only to find out when you go to use one that stinky musty smell is STILL there. Well my friends, here is your solution! Don't throw that towel away!
Get Rid of Mildew Smelling Towels The Easy Way
Put 1 cup of white vinegar into your washing machine, put the towels in, and set it to the highest HEAT setting it goes. Do not add any detergent! Only vinegar! Wash on the normal cycle or the towel/bulky setting. Put in dryer. Ta-da put your nose to your towels for the freshness! There will be NO vinegar smell when you take them out, FYI!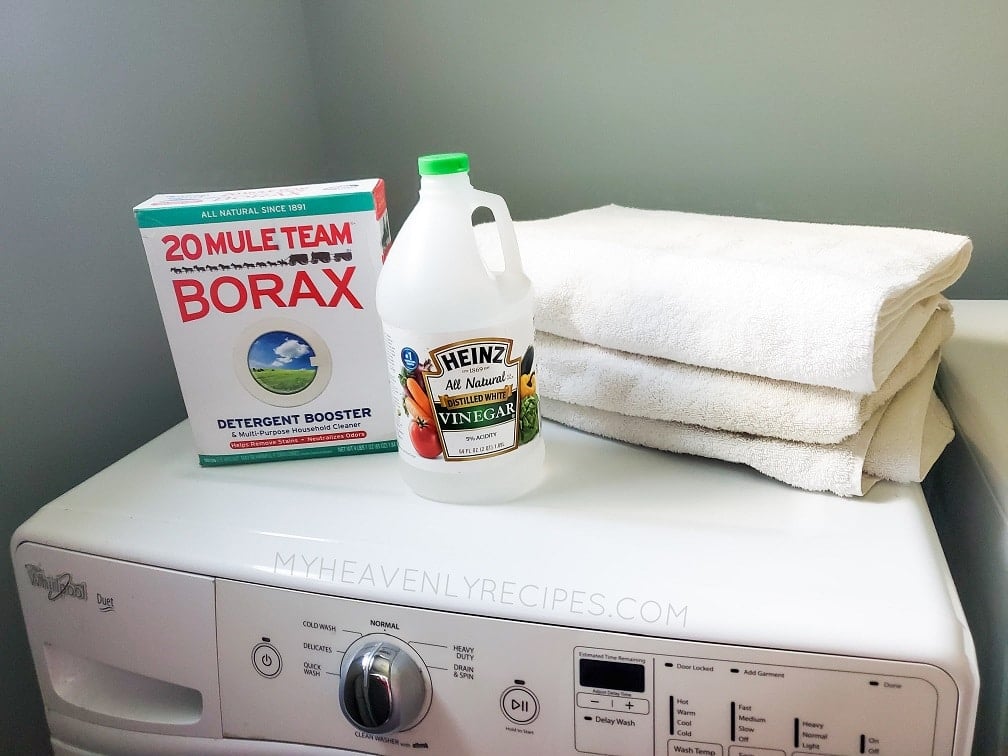 Musty Smelling Towel Problem- Solved w/ Borax!
If your towels STILL smell musty then bring in the borax. Fill your sink with hot water, add in ½ cup borax and stir until dissolved. Throw in the towels and let sit for 2 hours. You can also use your washing machine for this. Wash with detergent after and dry.
Borax is effective as a mildew odor remover because of its pH level. Borax is alkaline and is at about a 9.3 pH level. The extremely alkaline nature of the Borax makes it easy to remove the mildew odor.
My husband has these Under Armour shirts that even after washing with detergent just don't get clean. When I hug him I get a huge whiff of mildew and he claims he can't smell a thing! Is it a woman thing? Ha! The vinegar trick takes care of the problem every time.
You can also try baking soda instead of borax the same way.