This post may contain affiliate links, read our
Disclosure Policy
for more information. As an Amazon Associate I earn from qualifying purchases, thank you!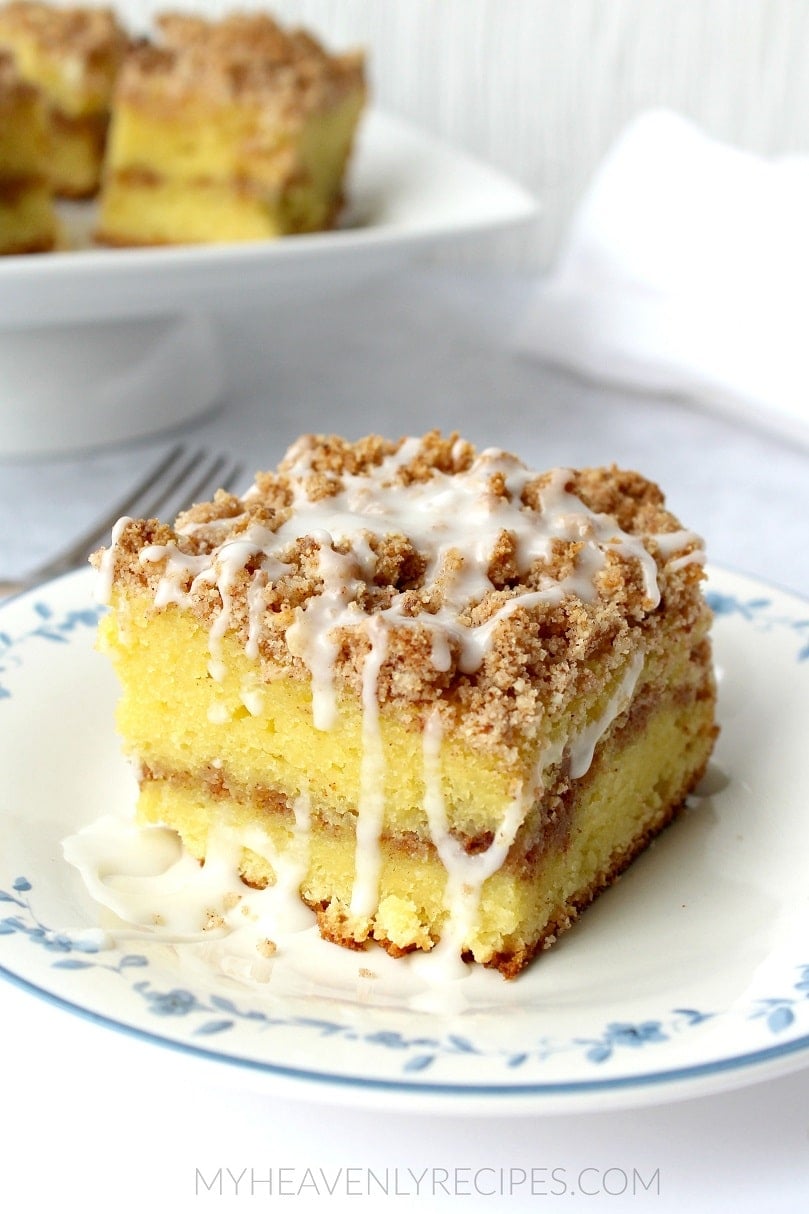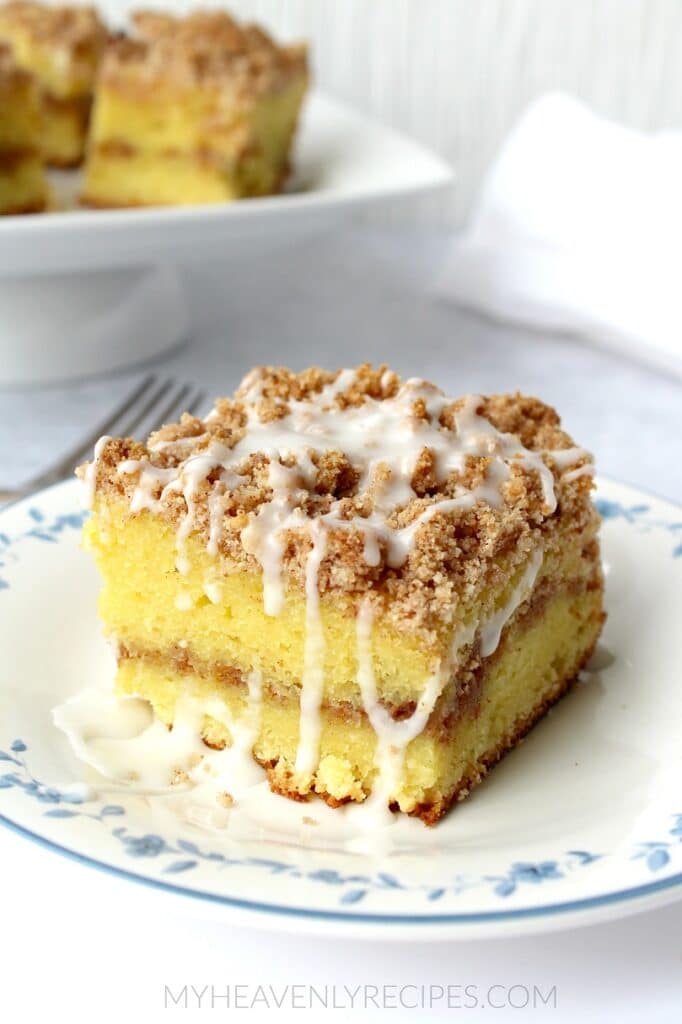 If you're looking for a low carb keto dessert to make, try this coffee cake! It's delicious and so easy to make!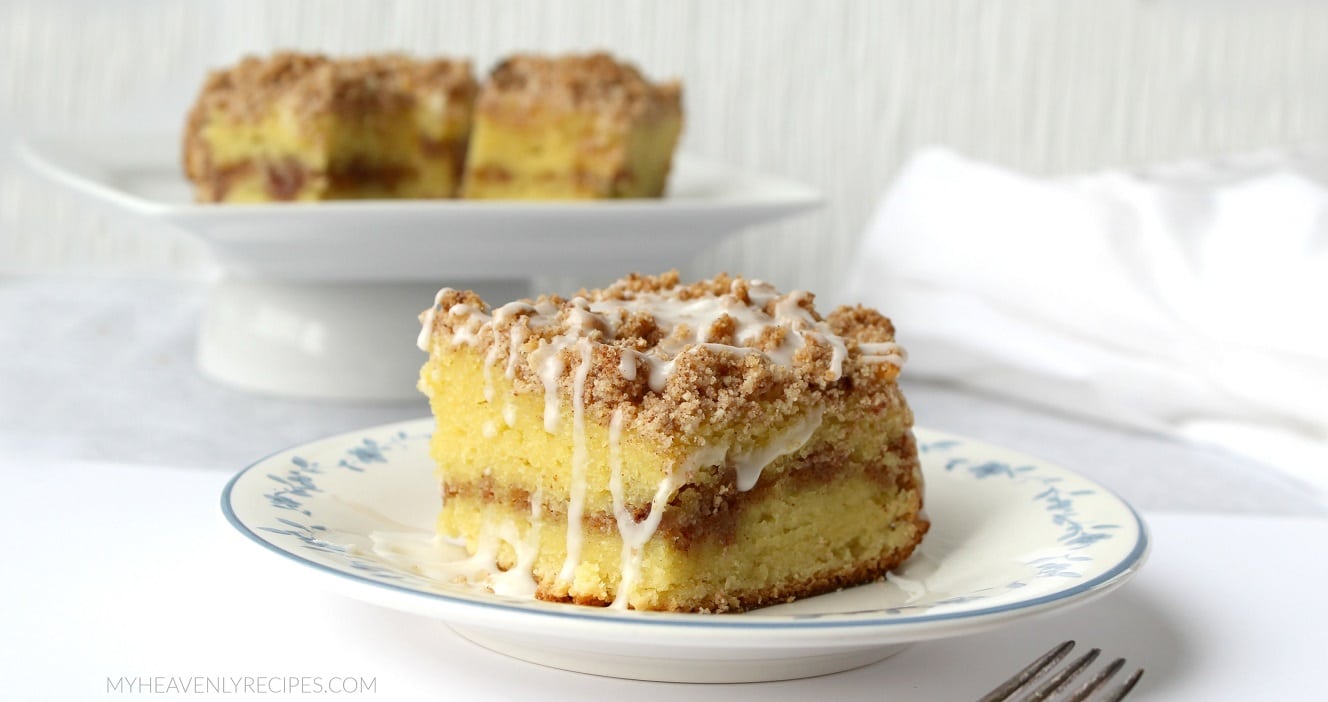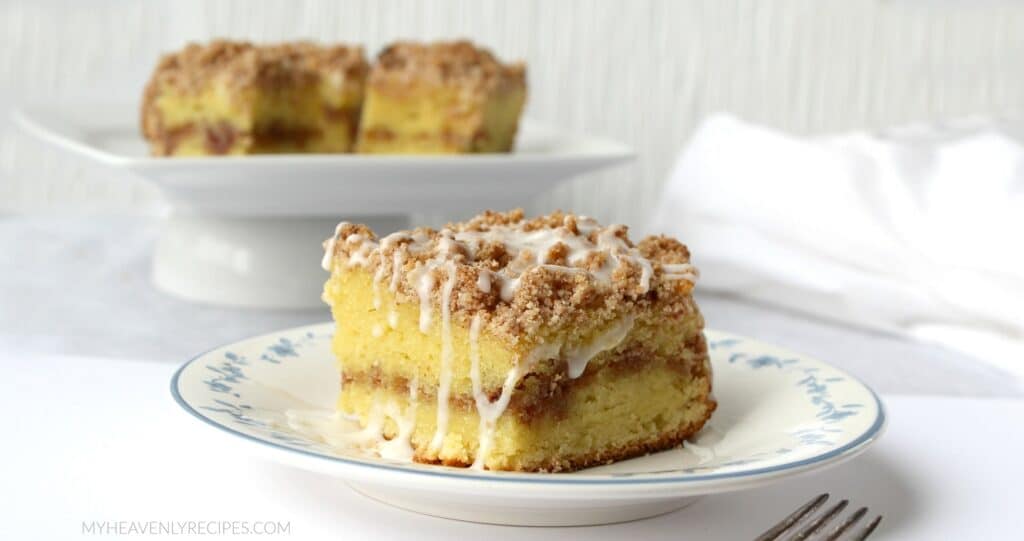 Keto Coffee Cake
Ingredients
Keto Coffee Cake Portion:
2 cups Almond Flour

¼ cup Coconut Flour

⅓ cup Erythritol or sugar-free crystal sweetener of choice

2 teaspoons baking powder

3 large eggs 

room temperature, not cold

¼ teaspoon salt

2 teaspoons vanilla extract

½ cup melted butter or you can also choose coconut oil if you would like

⅓ cup unsweetened almond milk

room temperature, not cold
Streusel Topping Portion:
1 cup Almond flour

⅓ cup Erythritol

⅓ cup butter

melted or melted coconut oil

1 tablespoon ground cinnamon

½ teaspoon ground nutmeg

½ cup chopped walnuts – optional
Glazing: optional (It tastes wonderful without it!  )
1 cup sugar free powdered sweetener

2 tablespoons unsweetened almond milk
Instructions
Preheat the oven to 350 degrees and prepare a square 9×9 baking pan by lining it with parchment paper.

Start by preparing the streusel topping. Combine all the streusel ingredients together until it forms a crumble. Set aside while you make the cake batter.

Next prepare the cake batter by gathering a large mixing bowl, add in almond flour, coconut flour, baking powder, erythritol and salt. Stir dry ingredients until well combined.

Add to the dry ingredients, eggs, melted butter (Not hot or it will cook the almond milk and vanilla.

Combine until it forms a consistent batter with no lumps.

Start by spreading evenly half of the coffee cake batter into the prepared pan.

Sprinkle half of the streusel on top of the cake batter then spread the remaining coffee cake batter on top of the streusel. The cake batter will mix some of the streusel and that's just fine.

Finish the top by sprinkling the rest of cinnamon streusel all over the top.

Bake 40-45 minutes or until the cake is golden and a knife or skewer inserted into the middle comes out clean.

Allow the coffee cake to cool for about 10 minutes in the cake pan then pull the pieces of parchment paper to easily lift out the cake from the pan and transfer onto a cooling rack until it reaches from the pan and transfer onto a cooling rack until it reaches room temperature.

Once it's cool feel free to mix the glaze topping and drizzle over the top. It's delicious with or without the topping.