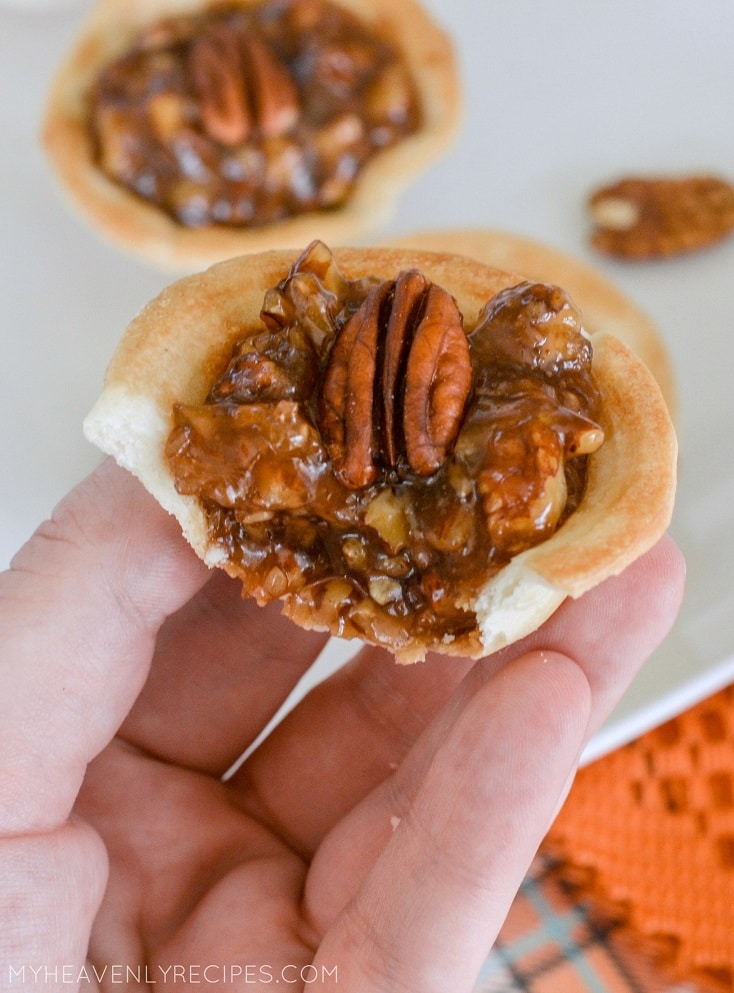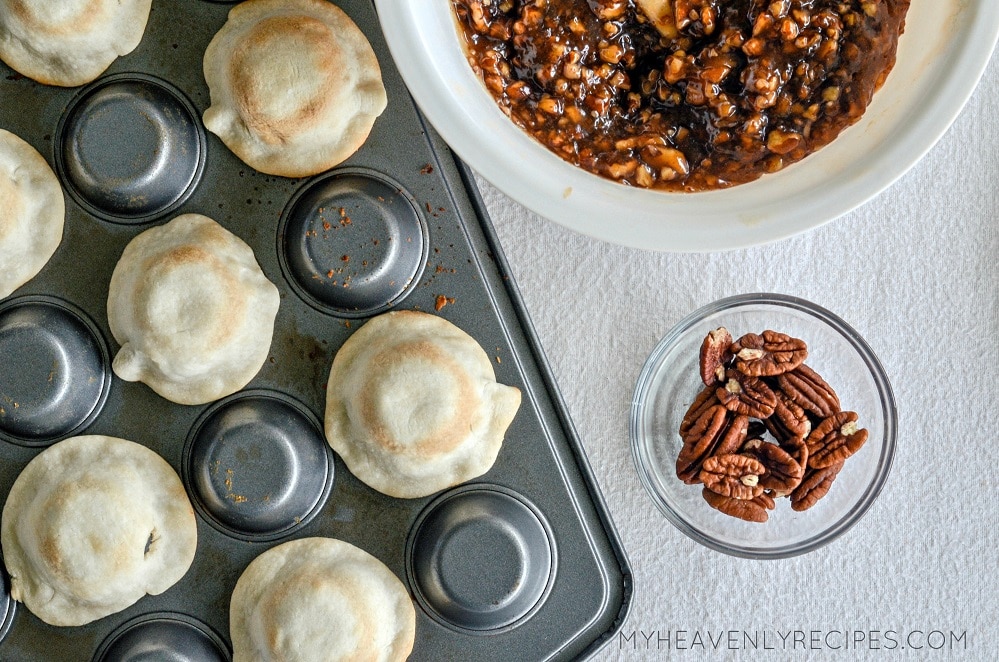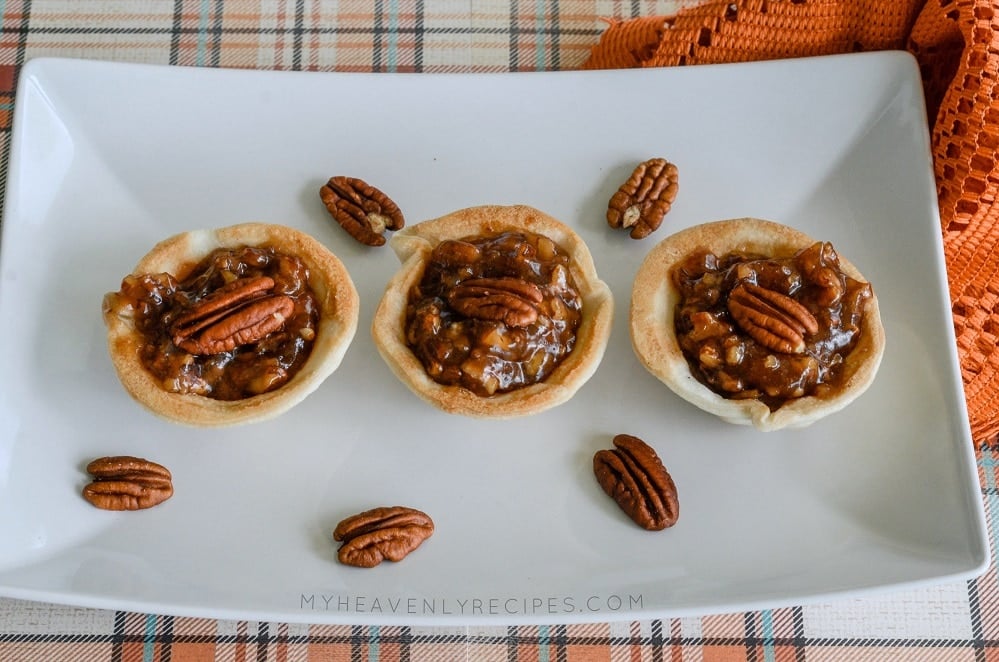 Mini Pecan Pies
Ingredients
1 refrigerated pie crust

1 cup of brown sugar

¼ cup of cornstarch

1 ¼ cup of water

1 Tbsp of butter

1 tsp of vanilla extract

1 cup of pecans

chopped

12 pecan halves

Whipped Cream

optional
Instructions
Soften the pie crust to room temp, while preheating the oven to 375 degrees. Roll out the pie crust and using a 3" round cutter, cut 9 rounds in the crust (keep the cuts as close together as possible).

Gather the remaining pie crust and roll it out with your hand to cut another round. Repeat this 3 times. You should be able to get 12 rounds out of 1 pie crust.

Turn a mini muffin pan upside down and place a pie round on every other cup, gently pushing the round down around the sides of the cup. Bake until golden brown (about 6-8 minutes). Let them cool for a few minutes before handling.

In a medium pot, combine the brown sugar, cornstarch and water. Cook over medium heat, stirring constantly, until it starts to boil. Boil for 1 minute and then remove from the heat. Add the butter, vanilla extract and chopped pecans to the pot and stir. Let the mixture cool before continuing.

Fill each pie cup with the pecan mixture. Then place a pecan half right on top. Enjoy immediately or refrigerate.
Notes
*If using Whipped Cream, add it to the top of the pecan mixture and then place a pecan half on top of the Whipped Cream. I also suggest refrigerating the mini pies before adding Whipped Cream because it will melt if not served immediately.