Witch Hats
Looking for a fun after school snack or treat for your Halloween Party? This Witch Hat treat is ready in minutes with 4 simple ingredients.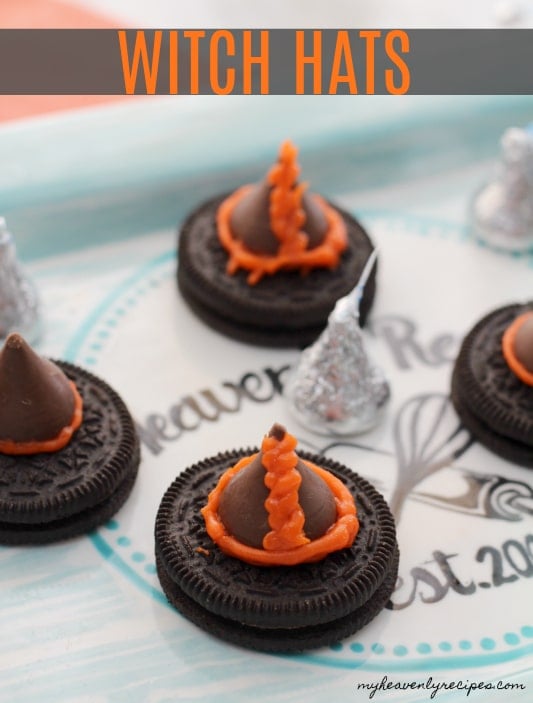 Ingredients
Cookie (any chocolate wafer will do)
Hershey Kisses
Orange Icing
Semi Sweet Morsels (optional)
Directions
Place cookie on a flat surface.
Next place a small amount of icing in the center of the cookie.
Place Hershey kiss.
With a steady hand create a orange ring around the bottom of the kiss and a hatch mark to create the hat.
OPTIONAL: You can totally dip the cookie into melted semi sweet morsels before beginning the first step. That was my original idea, but, we were apparently out of chocolate chips…certain 3 kids I know 😉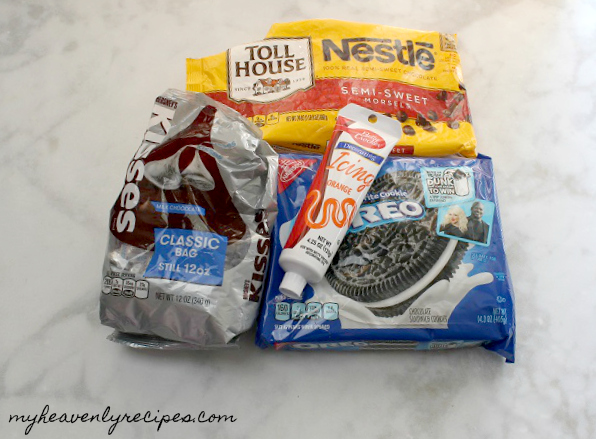 Look I'm all about simplicity right now. With school back up, running to soccer games and practice, 4 birthdays from the end of September to November 2 (one being on Halloween!) and trying to find time to balance in everyday life it gets to be a little to much this time of year.
But, I vowed to myself a few months ago that no matter how busy I get, I want to create fun experiences for my children to remember when I'm long gone!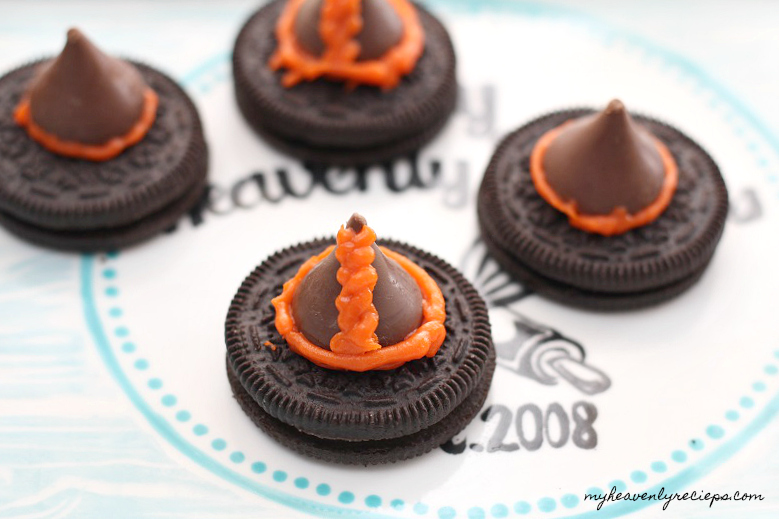 With Halloween being our favorite time of the year that's exactly what I am doing, creating memories! These Witch Hats are now a tradition in our family and I hope that at least one of my kiddos will pass them down to their own family one day!
I hope that you will take some time to create these Witch Hats for your friends and family. It's time that we stop making excuses on why we can't and start doing. Because at the end of the day it can wait, your family needs you!
With recipes like this Witch Hat that are quick and easy (just like all the recipes here at MHR!) it's time to get back into the kitchen and around the table with those who matter to you the most!
Looking for other FUN Halloween Recipes? Check these out: